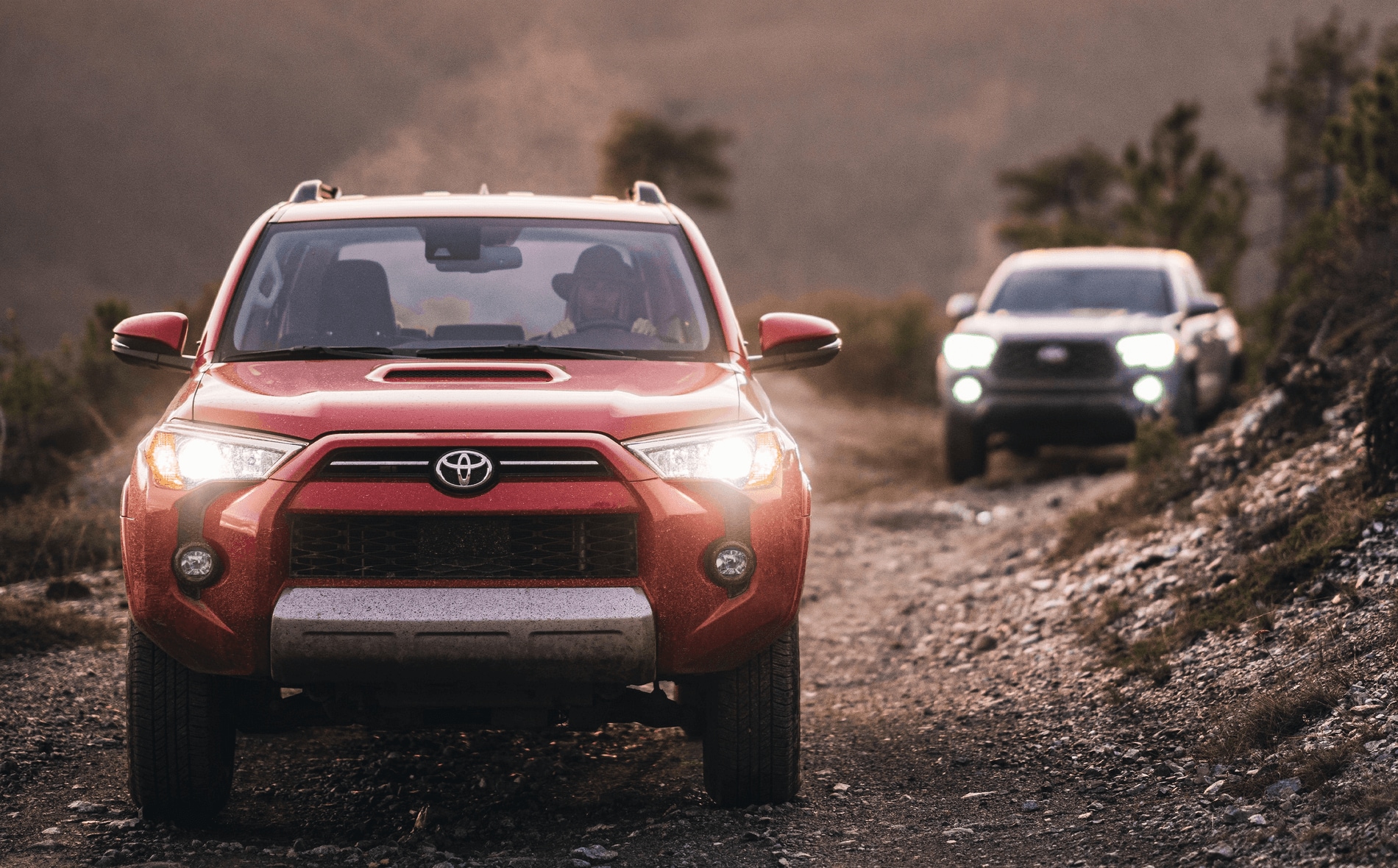 One of the most popular SUVs in North America is the Toyota 4Runner. But with so many trim levels and options, it can be overwhelming to decide which one is right for you. In this video, we're going to explain the options and their benefits.
For buyers who want something more capable than a mainstream crossover, but don't need something as big and expensive as a Land Rover Defender or Toyota Land Cruiser, the 4Runner hits the sweet spot by offering a right-sized package with one of the best off-road systems available, in addition to advanced safety and entertainment features that make sense.
---
Discover Toyota 4Runner trim packages
Toyota currently offers nine different trims on the 2021 4Runner. Those range from the entry-level SR5 all the way to the most extreme TRD Pro. Some trims are available with either two wheel drive or four wheel drive. But even among the four-wheel drive models, there are some significant differences.
Every 4Runner comes standard with the same 4-liter V6 good for 270 horsepower; seven of these trims have a part-time four-wheel drive system available, and two have full time all-wheel drive. "Part-Time" means when driving on normal roads, you will keep it in two-wheel-drive. When you encounter dirt or snow, you can shift on the fly into four wheel drive, by pulling a lever or turning a knob.
The reason for this restriction is because a part-time system locks the front and back wheels together to operate as a unit. When in this mode and turning, it can cause binding in the driveline, as the back wheels try to keep up with the front wheels - they spin at different rates when turning. On dirt and challenging surfaces it's beneficial. But on dry pavement, it can be uncomfortable, so unless you're in snow of dirt, you should only drive in two-wheel mode.
To avoid this restriction, some models introduce a limited-slip differential between the front and back wheels. This creates a system that won't bind, and you can drive all-day, every day with all-wheel drive engaged. You can set it and forget it, as the vehicle decides when and where it needs to send power to the front or the back wheels. But with the same level of capability as the part-time system.
This is exactly the type of setup found in the larger and more expensive Toyota Sequoia and the Land Cruiser. But you don't have to move up to get it. The 4Runner Limited and Nightshade Special Edition trims includes this advanced setup, allowing you to drive in all-wheel-drive all the time, with an option to lock it, if and when you like.
Don't confuse this differential-based power system with what you'd find in a mainstream crossover like the RAV4. That system is all-wheel-drive all-the-the time as well, but without the ability to lock the center differential into a full-time 50:50 split.
In short: if you want the all-wheel drive system to be on all the time, and you don't want to have to think about it, consider the 4Runner Limited or Nightshade Special Edition. These trims also come with larger wheels and more fashion-forward grilles, making them more popular for urban adventures.
If you don't mind putting a little more thought into when and where you shift into four-wheel drive mode, any other model will do. Higher-end TRD models use levers to engage four-wheel drive, lower-end models use a more user-friendly dial. Both do the same thing.
---
Go far and wide with the 4Runner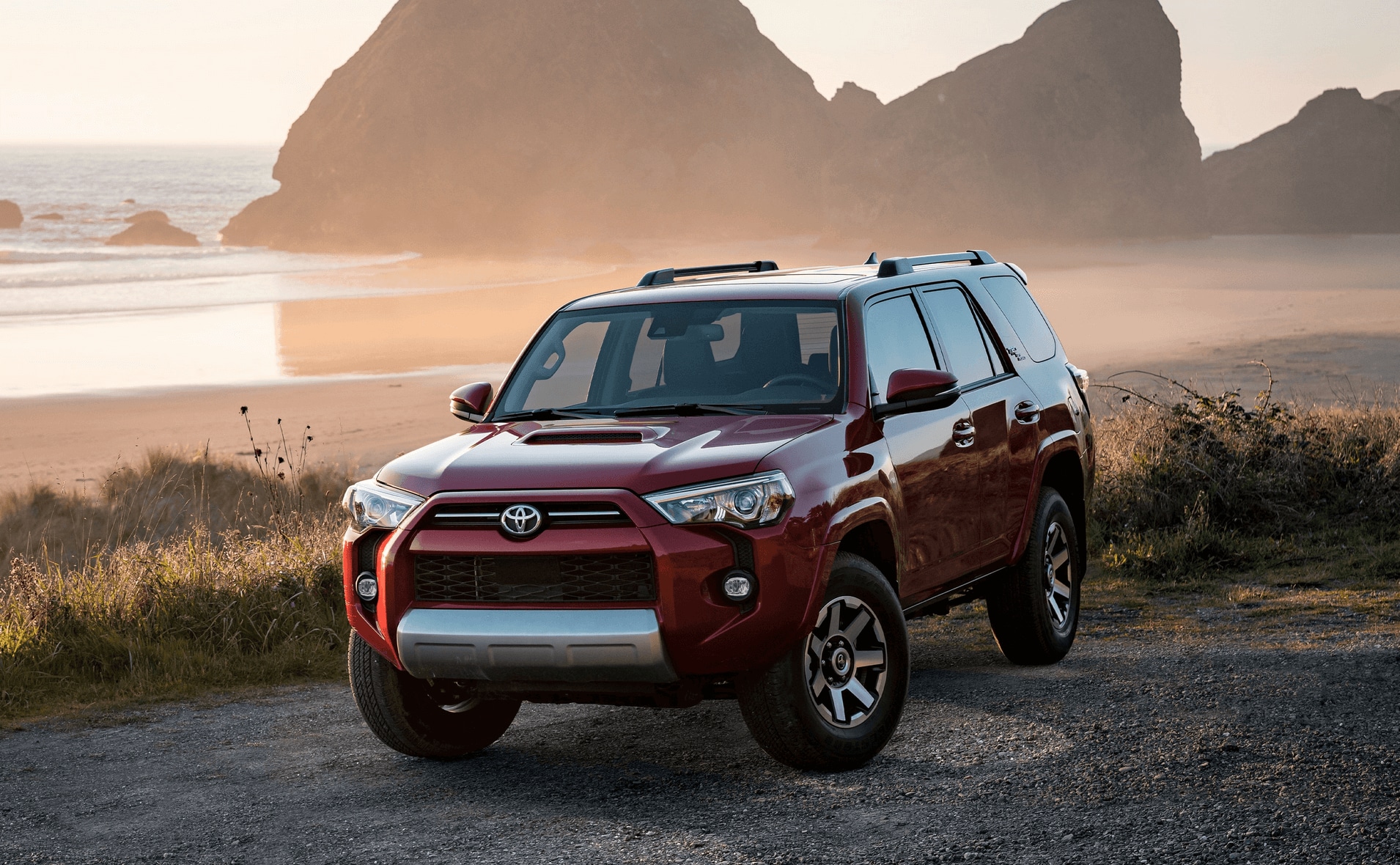 The next major decision is just how far into the mountains or desert do you plan on traveling. All four-wheel-drive equipped 4Runners can handle pretty extreme conditions with the included ATRAC off-road traction system. When enabled, ATRAC optimizes power delivery to all four wheels to allow you to tackle big challenges with little effort. In some cases, it can even provide results similar to a front and rear locker.
TRD and Venture trims add the next-generation of off-road tools, including Multi-Terrain Select, Crawl Control and a locking rear differential. These trims are some of the most capable SUVs you can buy at any price.
Multi Terrain Select is a system that takes the standard ATRAC system and enhances it with terrain-specific settings when low-range is engaged. Based on the dial position you can set for more wheel spin, which is useful in slippery conditions, or less, for scaling rocky climbs. There are three more settings in-between.
Another amazing feature is Crawl Control. This is like cruise control for off-roading, allowing the vehicle to control its braking and throttle to automatically, to help you conquer challenging obstacles. It makes funny noises when it's engaged, and that's totally normal.
If you want these advanced off-road features, you will want the TRD Off-Road, TRD Off-Road Premium, TRD Pro or Venture trim packages. Unlike some modern vehicles that require you to dive into menus with an overwhelming list of options, advanced off-road options on the 4Runner are just a knob turn away.
---
The 4Runner brings comfort and style
Do you want the latest comforts in your 4Runner? Some trims are available as standard or Premium trim packages. Premium adds upgraded synthetic seat coverings, keyless entry and start, as well as an upgraded 8-inch infotainment system with Navigation. If you consider any of these features a must-have, that will help narrow the field quite a lot. Keep in mind that some lower-trims, like the SR5 and the Trail, still use a key to enter and start the vehicle. Some buyers prefer this setup. But for everyday use, a wireless proximity key with push-button start may be preferred.
If you want a sunroof, you can choose to bundle it with a variety of other popular options like a sliding trunk tray, shown here on the Trail edition which also comes with a matching cooler and Yakima roof basket.
Finally, there is the question of suspension. The 4Runner gives you multiple options for that as well. The TRD Pro comes standard with special off-road Fox Shocks. All other trims come standard with a setup that works great in a variety of situations.
But if you want the best handling on both on pavement and off, the Venture and TRD Off-Road models can be optioned with something special called KDSS. This setup was originally developed for the more expensive Land Cruiser. Developed in Australia, this system used advanced hydraulics to ride better on pavement while at the same time increasing its ability on dirt, by automatically disconnecting sway bars when more articulation is needed. It's an amazing and unique system that elevates any 4Runner. KDSS is only available on TRD Off-Road and Venture models as an option.
No matter which Toyota 4Runner you choose, be it the nicely-equipped SR5, the luxury-focused Nightshade and Venture Editions, or the TRD models which are ready to conquer the harshest trails, you'll get a right-sized SUV that can take you to the end of the earth and back again in comfort and style. The number of options may at first be confusing, but now that you know the benefits of the major choices, the right 4Runner should be easy to pick.
At AutoNation, we have more than 70,000 new and used vehicles available from coast-to-coast. Find the perfect vehicle, pick your options, and arrange for a test drive at your local Autonation Toyota dealer.
---
AutoNation Drive | Feb 24, 2021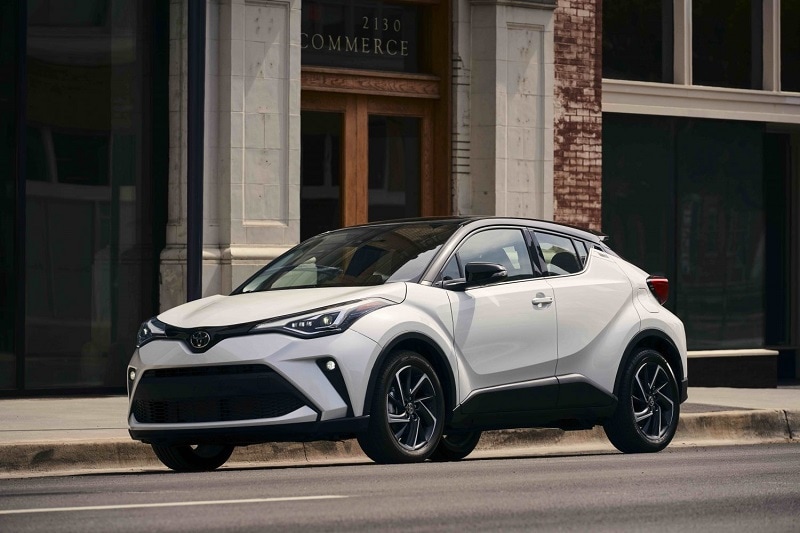 Toyota Trim Levels Guide
Discover features and options for your favorite Toyota car, truck, or SUV.
---
AutoNation Review: ★ ★ ★ ★
---
More Research
Browse more automotive research than you can shake a stick shift at.
---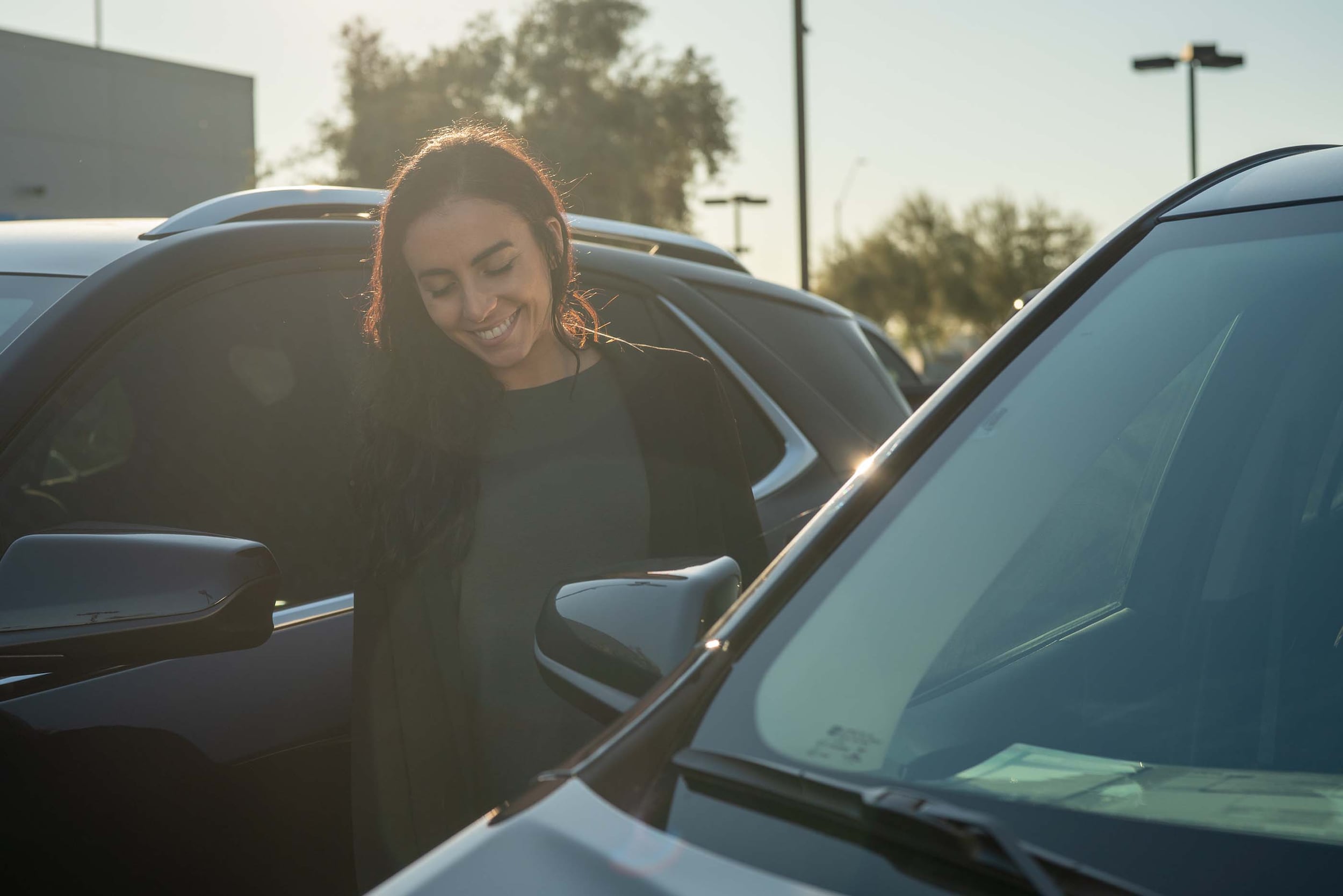 Test Drive Reviews
Our automotive experts at AutoNation Drive weigh in on price, safety, and performance of popular cars, trucks, and SUVs.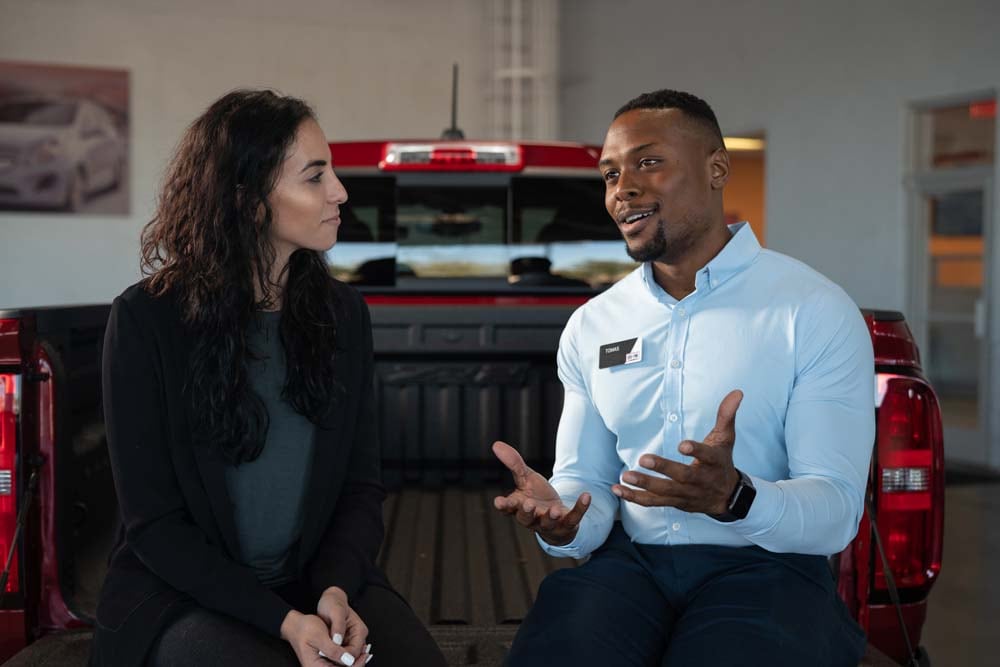 Car Buying Advice
If you're buying a car, truck, or SUV, the chances are - you need help. Don't worry. Our automotive experts are here to help.