John Coyle  | Mar 16, 2019
---
Right now, the crossover segment is the hottest in the industry, with every manufacturer aiming to carve out a piece of the market.
And while modern designs and materials have made today's vehicles safer than ever, when it comes it standard safety technology, not all crossovers are created equal. Because in 2019, safety means more than air bags, crumple zones, and even formerly cutting edge systems like anti-lock brakes or traction control.
Today, most major manufacturers offer a full suite of safety technology, including Forward Collision Warning, Auto-Braking, Lane-Departure Warning, Lane-Keeping Assist, Blind-Spot Warning, and Rear-Cross Traffic Alert. The catch is that most brands don't make this technology standard, and only include it with pricey option packages. So for our Safest Crossovers in America feature, the editors at AutoNation Drive wanted to highlight some mainstream crossovers where each of those features comes standard.
---
Ford Edge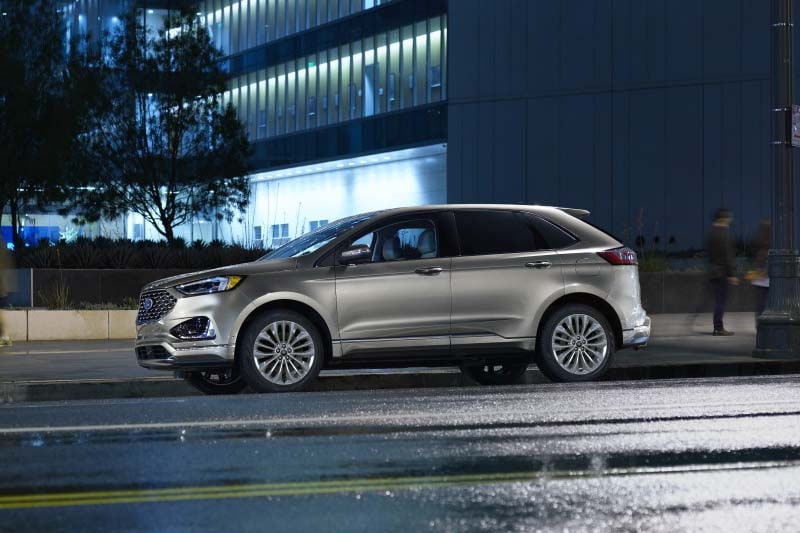 First up is Ford Edge. The Edge starts at $29,995, and while it hasn't been fully redesigned, the interior and exterior have been refreshed. Standard models feature a 2.0 four-cylinder good for 250-horsepower, and an eight-speed transmission automatic is new for 2019. We love Edge's roomy cabin and easy-to-use infotainment system, and enthusiasts will appreciate the ST trim's twin-turbocharged 2.7-liter V6, which puts out a whopping 335 horsepower.
In EPA testing, front-wheel drive models earned a combined rating of 25 miles per gallon, all-wheel versions scored 23, and the high-performance ST 21.  
---
Hyundai Santa Fe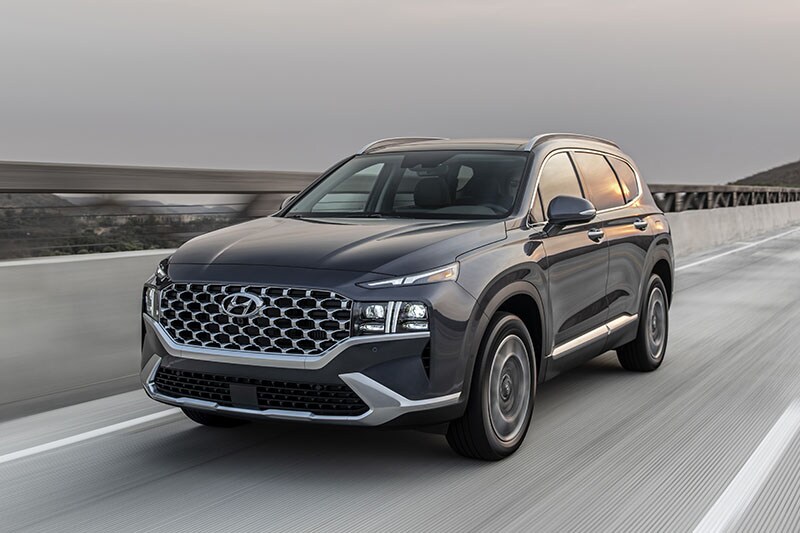 Next, there's the Santa Fe, which is Hyundai's best-selling SUV. It starts at $25,500 for base models, and climbs to $30,850 for three-row versions. The two-row Santa Fe is available with a choice of two four cylinder engine, which produce 185 or 235 horsepower, while the three-row XL comes with a more robust 290-horsepower V6. During our time with the Santa Fe, we found the cabin to be quiet and comfortable, and Hyundai's industry-leading 100,000-mile powertrain warranty will provide any buyers with peace of mind.
Depending on the powertrain, the two row models achieved between 22 and 25 miles combined in EPA testing, and three row models between 19 and 21.    
Shop Hyundai Santa Fe Inventory
---
Subaru Forester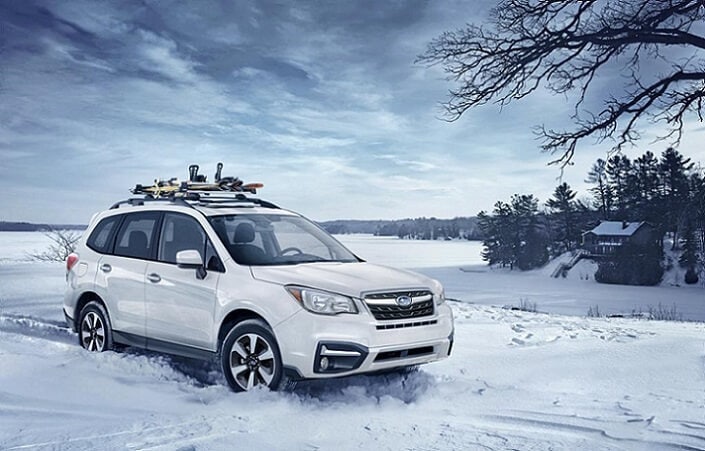 The Subaru Forester is all-new for 2019, and starts at $24,295. All Foresters feature a 2.5-liter 182 horsepower four-cylinder engine, and as with most Subaru's all-wheel drive comes standard. At 8.7 inches, ground clearance is also the best of all the vehicles in this group, so those looking to hit the slopes or the trails should be confident this well-handling ride will be up to the task. If it's been a while since you've driven a Subaru, the Forester is worth looking at as the company has made big strides in overall cabin quality.
Even with its standard all-wheel drive, the Subaru manages to score an impressive 29 miles per gallon in EPA testing. 
Shop Subaru Forester Inventory
---
Toyota RAV4 and Toyota C-HR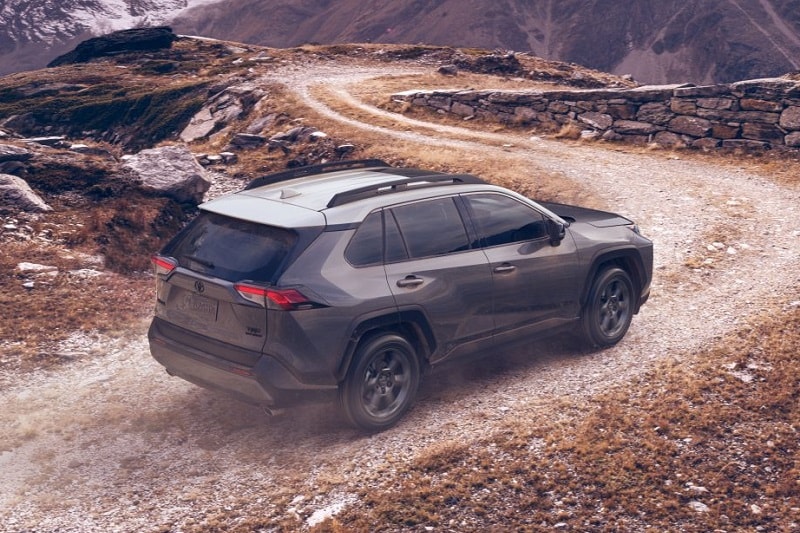 Like the perpetual overachiever it is, Toyota actually offers two vehicles which fit this bill in this round up, the C-HR and the RAV4. The C-HR starts at $20,995, and comes with a 144-horsepower four-cylinder, we found the handling to be great, and appreciated that Apple CarPlay is now standard. That said, the C-HR is only available in front-wheel drive, so those looking for power at all four corners will need to look at the RAV4, which comes in at $25,500. The RAV4 is all new for 2019, and features generous cargo space, along with a forgiving ride that soaks up road imperfections. Since both sport a Toyota badge, expect reliability to be on par with the sunrise.
In EPA combined testing the C-HR achieved 29 miles per gallon, while the RAV4 scored 30 miles per gallon in front-wheel drive spec, and 28 for all-wheel drive models.
---
From the Ford, to the Hyundai, to the Subaru, to the Toyotas, all these vehicles have areas where they shine. But when you're cross shopping, rest assured they all feature a cutting-edge package of safety tech that'll help keep you and your family safe.
---
More Research
Browse more automotive research than you can shake a stick shift at.
---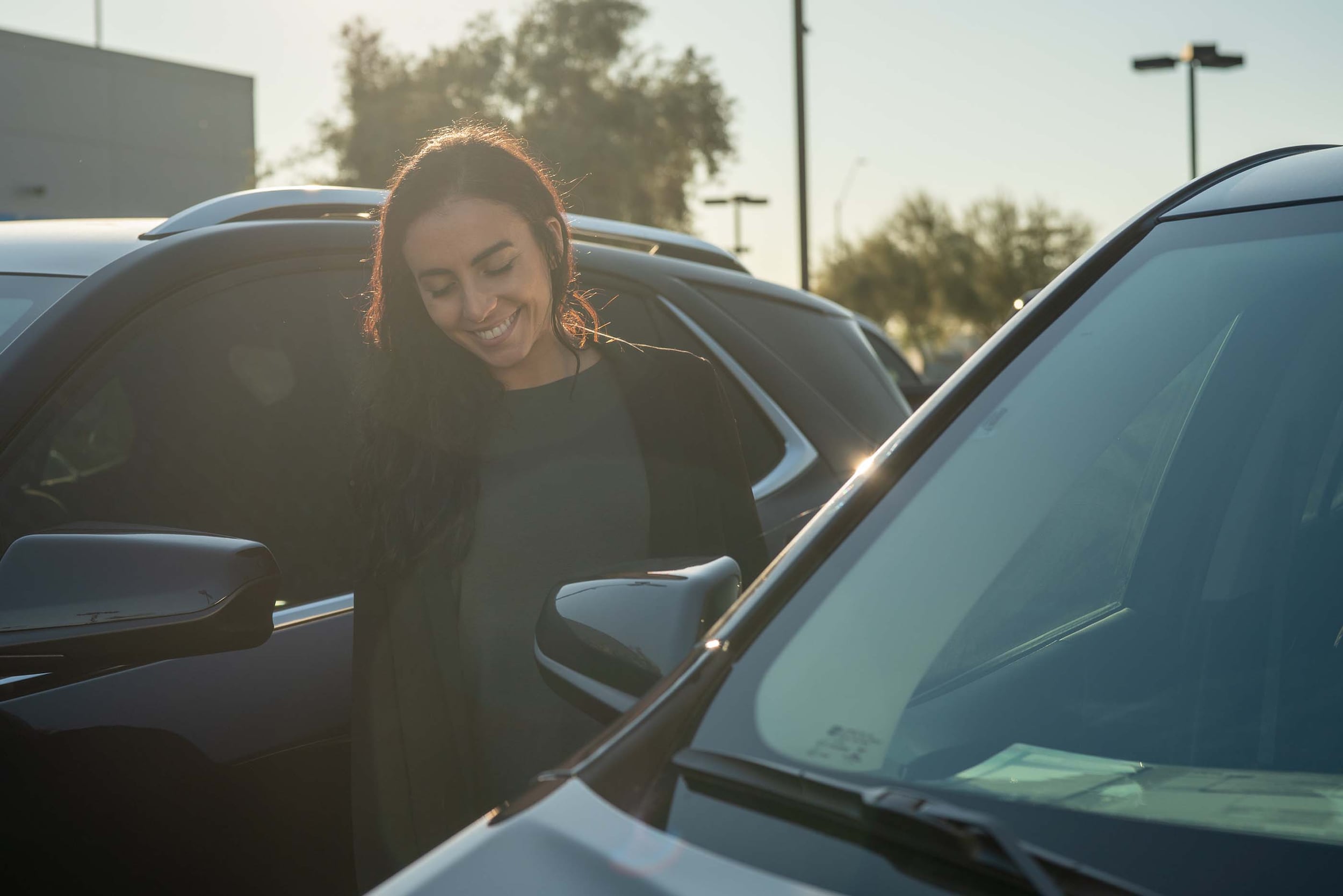 Test Drive Reviews
Our automotive experts at AutoNation Drive weigh in on price, safety, and performance of popular cars, trucks, and SUVs.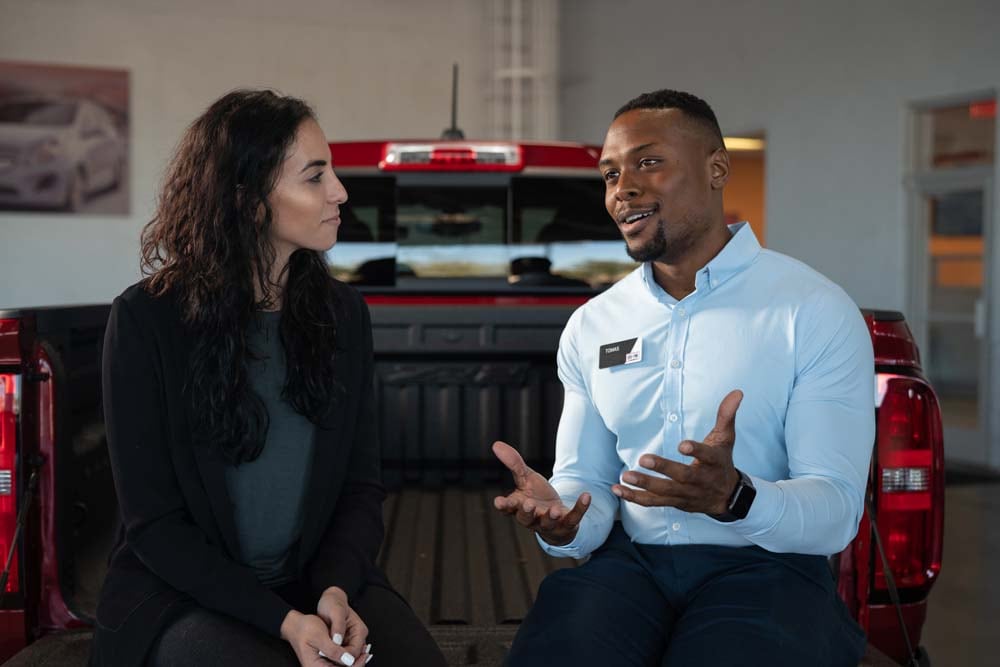 Car Buying Advice
If you're buying a car, truck, or SUV, the chances are - you need help. Don't worry. Our automotive experts are here to help.