2019 Ford Ranger vs. 2019 Ford F-150
---
John Coyle | Jul 03, 2019
---
This week is another in-family comparison, as we're looking at the new Ford Ranger, and its larger sibling, the F-150.
So if you're wondering whether to go for the compact, or spring for a full-size, stay tuned as we look at engines, cabs, infotainment, and prices for two great trucks.
Powertrains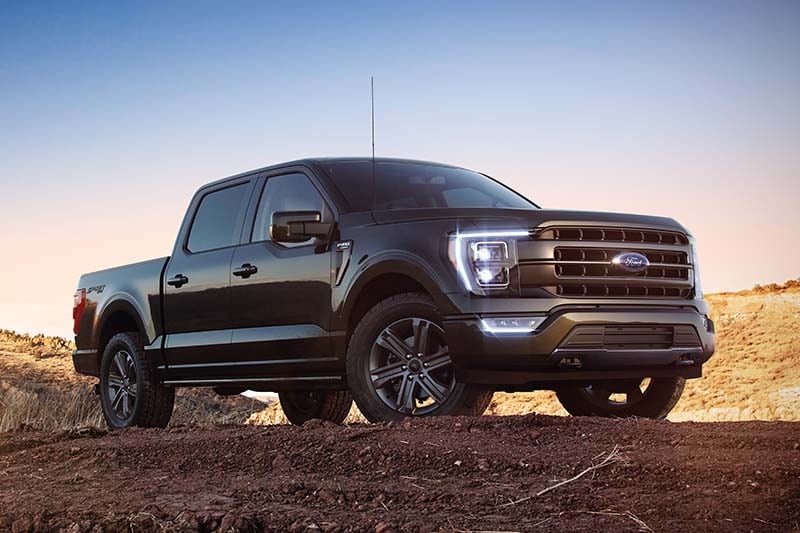 First, let's look at the powertrains. There's just one available engine for the Ranger, and it's a 2.0-liter turbocharged four-cylinder which pumps out 270 horsepower and 310 lb-feet of torque. All Rangers come with a ten-speed automatic transmission.
In two-wheel drive spec, the Ranger gets an EPA-rated 21 miles-per gallon city, 26 highway, and 20 city, 24 highway with four-wheel drive. The 2019 Ranger can tow 7,500 pounds, and haul up to 1,860 pounds, depending on which drivetrain and bed you choose.
In comparison, the F-150 has a bevy of engine choices. The base engine is a 3.3-liter V6, which comes with 290 horsepower and 265 lb-feet of torque. It comes mated to a six-speed automatic.
Three other turbocharged six cylinders are also available. The first is a 2.7-liter which makes 325 horsepower and 400 lb-feet of torque. There's also a pair of 3.5-liters, and good for 375 horsepower and 470 lb-feet of torque in standard spec, and 450 horsepower and 510 lb-feet of torque in the high performance version. Rounding out the choices are a 5.0-liter V8, which makes 395 horsepower and 400 lb-feet of torque, and a turbocharged 3.0-liter diesel, which has 250 horsepower and 440 lb-feet of torque. All those engines come with Ford's ten speed automatic.   
Obviously, gas mileage will vary considerably, and depending on the configuration, the F-150 can tow up to 11,600 pounds, and haul up to 3,270 pounds.
---
Cabin Interior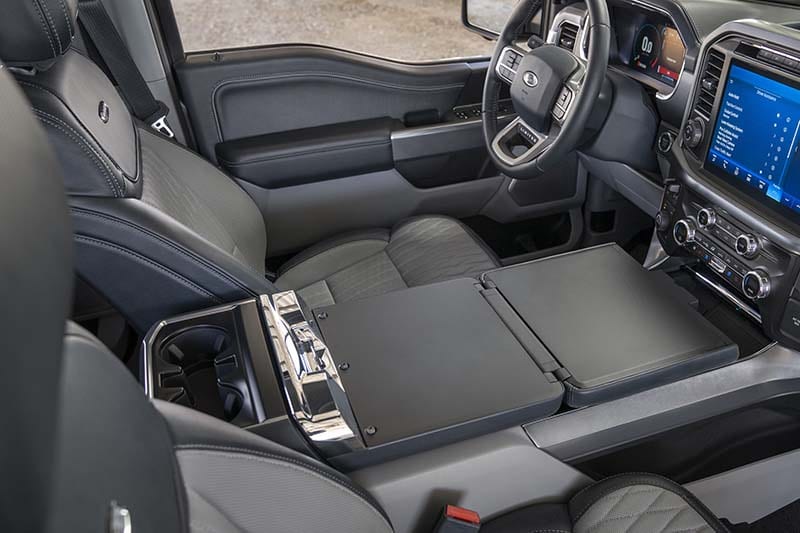 Now, let's look at the cabs.  On the Ranger, Ford offers two cab choices, the SuperCab, which offers small rear-hinged doors to access the two rear seats, or the SuperCrew, which has larger doors, and seating for three in the back. While the SuperCrew offers more rear-legroom, its bed is five feet long, as opposed to SuperCab's six. Overall the Ranger's interior design is relatively utilitarian, though creature comforts like leather seats are available on upper trims. 
For the F-150, there are three cab choices. The Regular cab is a standard truck layout, with a bench seat that fits three. The SuperCab adds a backseat, with seating for another three passengers, though it's tighter than the bigger SuperCrew. This is the one to get if you're in the habit of carrying passengers, as it offers plenty of space for adults. For bed choices, there's a five foot, six inch bed, a six foot, six inch version, and a job-site-ready eight foot bed.
---
Infotainment System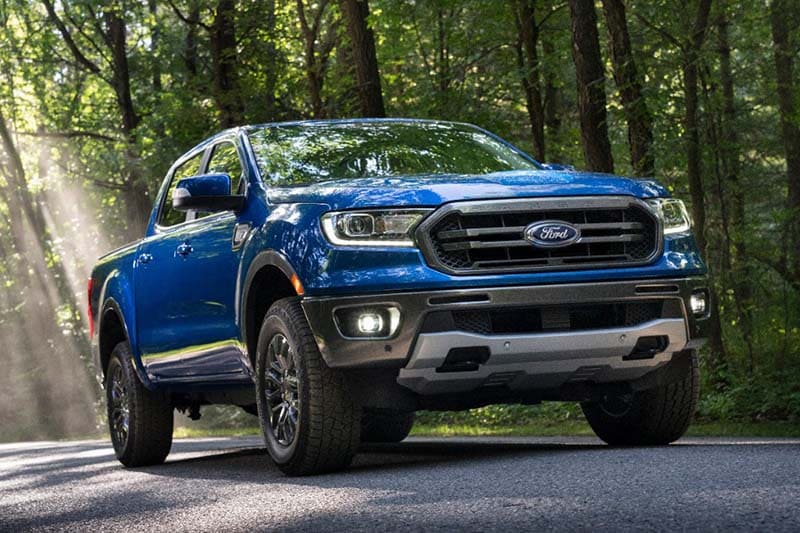 A modern pickup has to have solid infotainment options, and both Fords deliver. Base model Rangers come with a 4.2-inch display, voice control, and a WiFi hotspot. Upgrading to Ford's Sync3 system means an eight-inch touchscreen, plus Apple CarPlay and Android Auto compatibility, along with support for navigation, and satellite radio. 
Base model F-150s a somewhat sparsely equipped, as these are often used as work vehicles. That said, buyers have access to all the infotainment options available on the Ranger, so if you can't live without tech, the F-150 has you covered.
---
Safety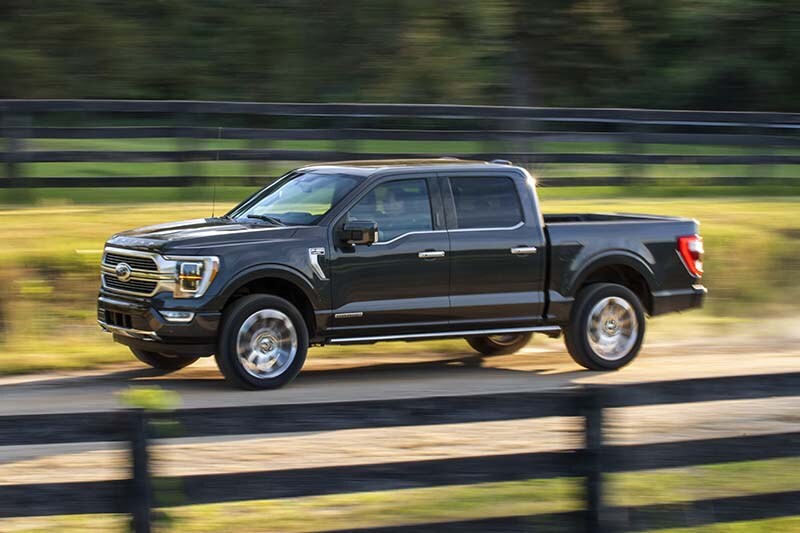 Turning to safety, the Ranger is an all-new model, so it hasn't been tested by the National Highway Traffic Safety Administration or the Insurance Institute for Highway Safety. But it does come standard with forward collision warning and automatic emergency braking, and features like blind spot monitoring and lane keep assist are available.  
In comparison, the F-150 earned a five-star crash rating from the NHTSA, and the IIHS also gave it the organization's top rating. The safety tech mirrors the Ranger's standard and available options. 
---
Value and Price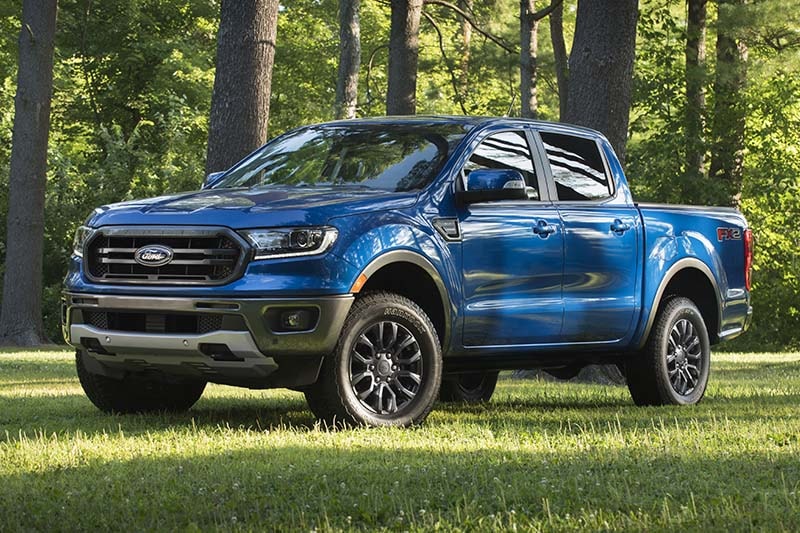 Now, it's time to talk price. The base model Ranger starts at $24,300, and top-of-the-line Lariat versions come in at $32,370. 
For the F-150, the base model is $28,155, and the luxurious Limited trim commands $67,135.
---
The power of a test drive
Of course, you shouldn't buy a car without a thorough test drive. So if you're looking to check out one of more of these all-wheel drive corner carvers, find an AutoNation dealership near you!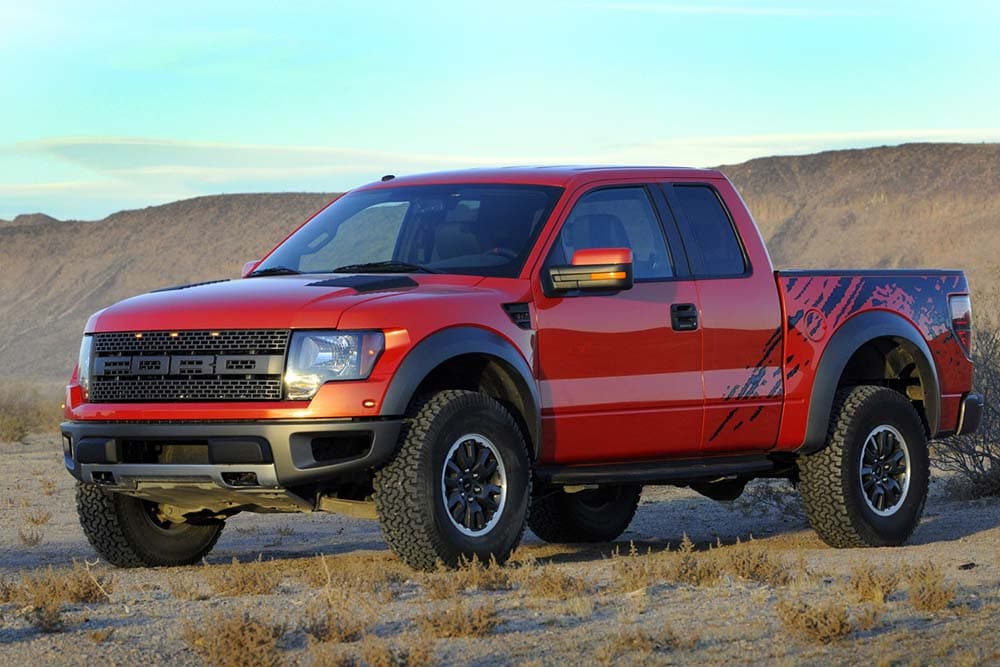 Pickup & Truck Research
For work or pleasure, a truck is more than just a workhorse. Get reviews and news featuring this American classic.
---
Related articles
At AutoNation Drive, we take helping you find the right car seriously. That's why we've created a library of useful content to help you in your car buying search. Whether you're just thinking about buying a car, new to the car buying process, or already know what you want -- chances are, we have a guide for that.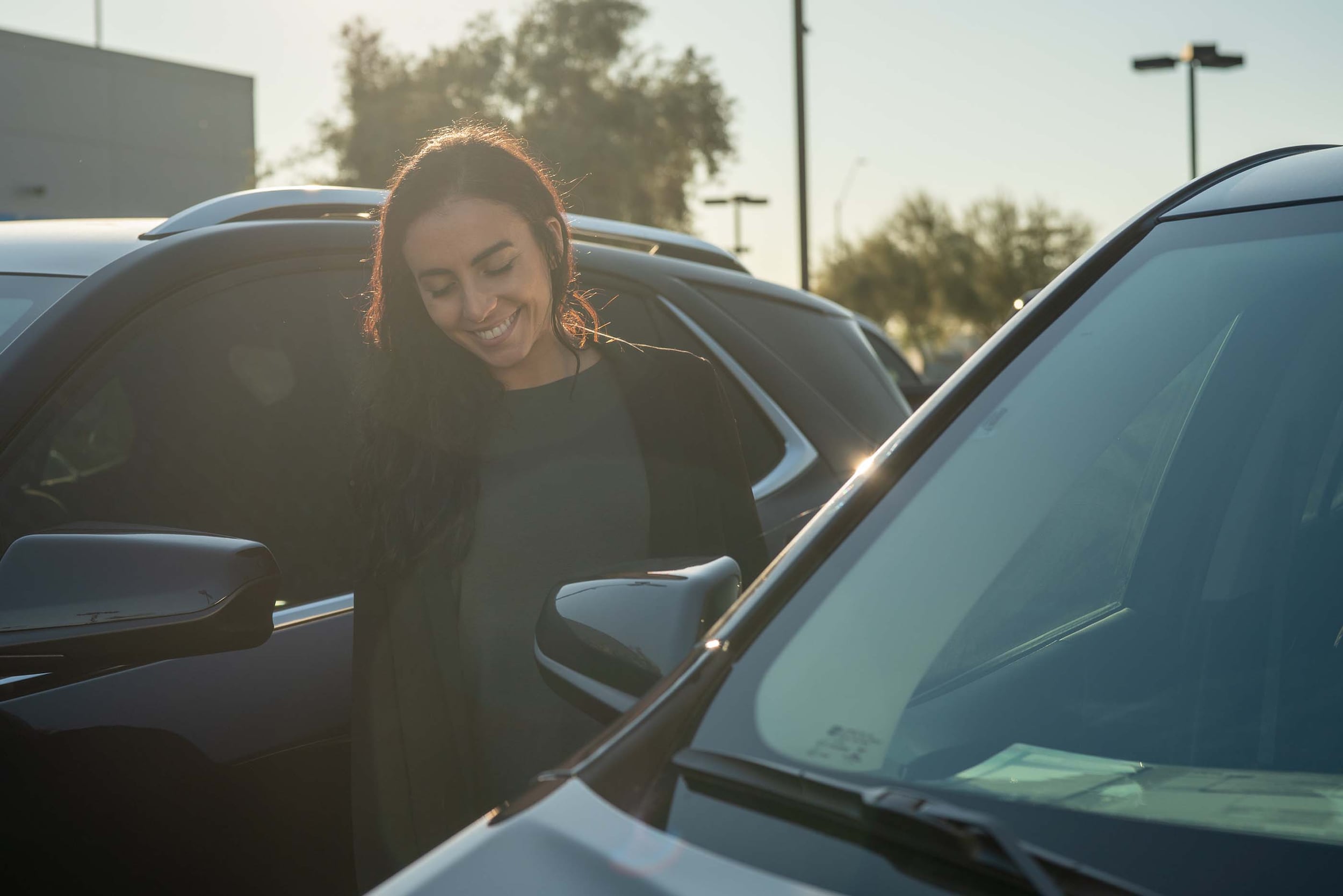 All Test Drive Reviews
Our automotive experts at AutoNation Drive weigh in on handling, safety, and performance of popular cars, trucks, and SUVs.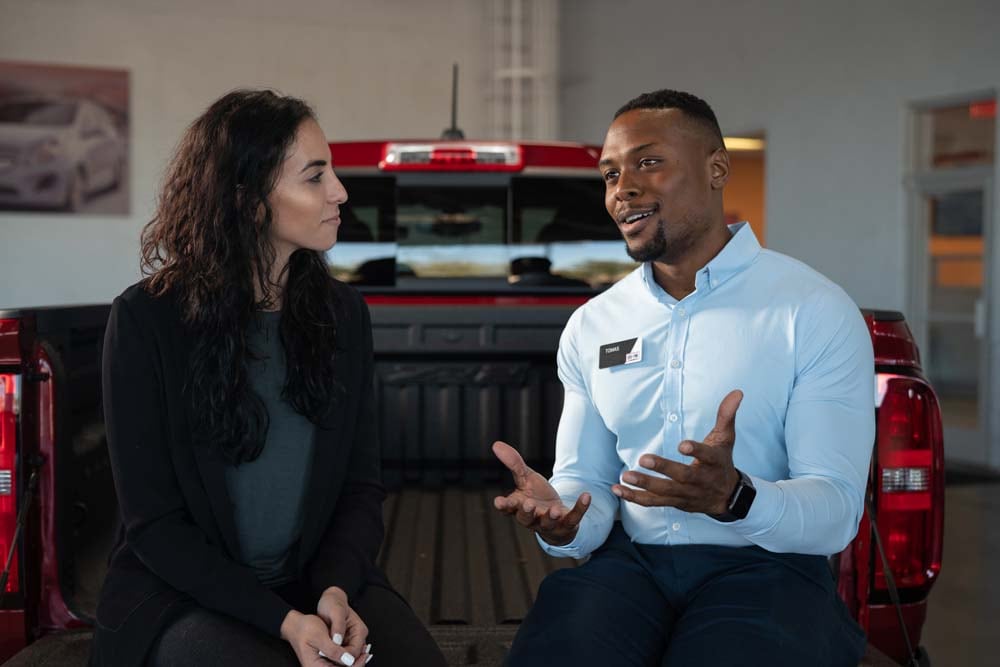 All Car Buying Advice
If you're buying a car, truck, or SUV, the chances are--you need help. Don't worry. Our automotive experts are here to help.