2020 Toyota 4Runner Review
---
AutoNation Drive | Jun 17, 2020
---
In this vidoe we're going to take a closer look at the 2020 Toyota 4runner. It's a rough and ready SUV for families looking for more altering capability than the quite capable Toyota Highlander.
About This Model
The Toyota 4Runner is available in a wide assortment of trims. Everything from the base SR5 to the TRD Pro. You see here all of them are capable of handling rough trails, but for more extreme conditions, the off-road venture special edition of the TRD Pro has an advanced terrain management system with a locking rear differential and dual range gearboxes as standard equipment. It's these special features that have helped the 4Runner become a legend among off-road enthusiasts. But not everyone buys the 4Runner to hit the trail. Fact is, the 4Runner is a very practical, everyday, family SUV.
Pricing starts at $30,6120 for a two-wheel drive 4Runner SR5. The TRD Pro shown here has lots of extra options, and it starts at $49,865. Pricing and options may vary.
Powertrain
All models come standard with a time-tested 4 liter v6 that puts out a peak 270 horsepower to either 2 or 4 wheels depending on the drivetrain selected. A 5-speed automatic is the only transmission available. The EPA rates most trims at 16 miles to the gallon in town and 19 on the highway. Most models come standadr with part-time four-wheel drive but SR5 and Nightshade buyers can save some money going with rear-wheel drive if they don't need the extra off-road readiness.
Trims and Options
If you do want a 4-wheel Drive, but don't want to mess with a part-time system, the Limited is the only trim that comes with full-time four-wheel drive. Additions sit at nine inches off ground clearance. All four-wheel drive models get 9.6. It doesn't matter which drivetrain you go with, all 4Runners can tow up to 5,000 pounds when properly equipped. Some 4Runners have an optional third row. However, this TRD Pro is only available with two rows of seats. With the second row in place, it has 46.3 cubic feet of cargo room. Fold the passenger seat down for up to 88.8 cubic feet of hauling capacity. The second row is comfortable for 6.1 inch.
Cabin Interiors
Adult amenities include USB chargers for mobile devices. The front cabin features comfortable seats with availabel heat and power adjustments. It also has big media control dials which are easy to use, even with gloves, and easy instrumentation for 2020. The 4Runner now gets an 8 inch touchscreen with support for Apple CarPlay and Android Auto. To use it, simply plug in your device through USB. Premium audio options are available if you want to move up to a 15 speaker system. Navigation is also an option.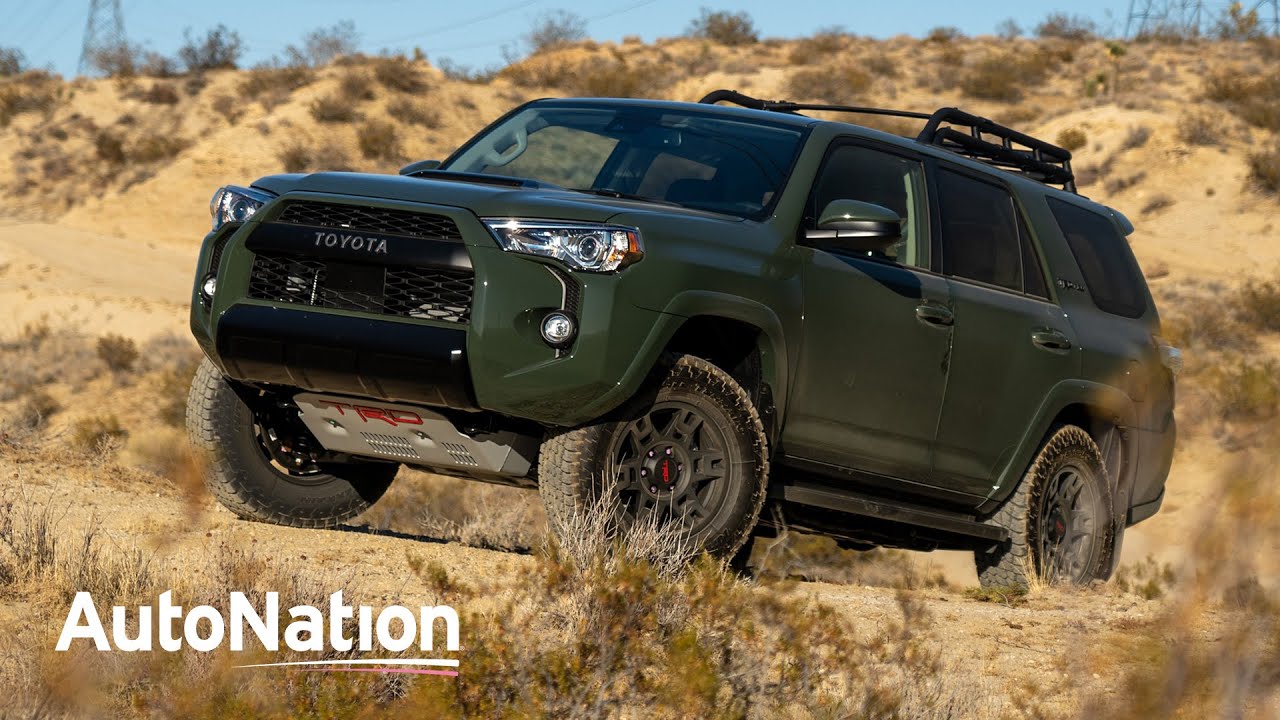 Safety
Toyota has made big moves in safety by including advanced collision detection and Adaptive Cruise Control as standard equipment. The 4Runner for 2020 gets the Toyota Safety Sense System with Pedestrian Detection, Lane Detection, and Automatic High Beams.
Drivability
The 4Runner really gets the sizing right. It's easy to drive and park, but with plenty of room on the inside, driving characteristics of the four-wheel drive models are more like a truck than a car. With a high seating position and some roll in the cameras when compared to Toyota's Highlander family crossover, but for buyers looking at the 4Runner, it's a fair trade considering just how capabile it is.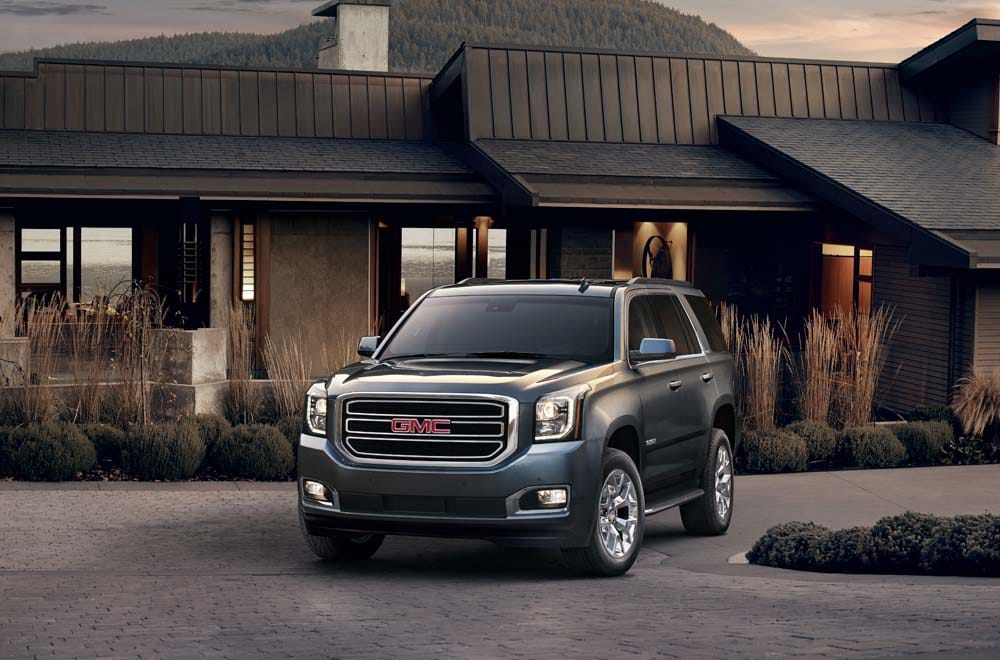 SUV Research
More Americans are climbing into an SUV to get from here to there. Find the best SUV for you.
---
More Research
Browse more automotive research than you can shake a stick shift at.
---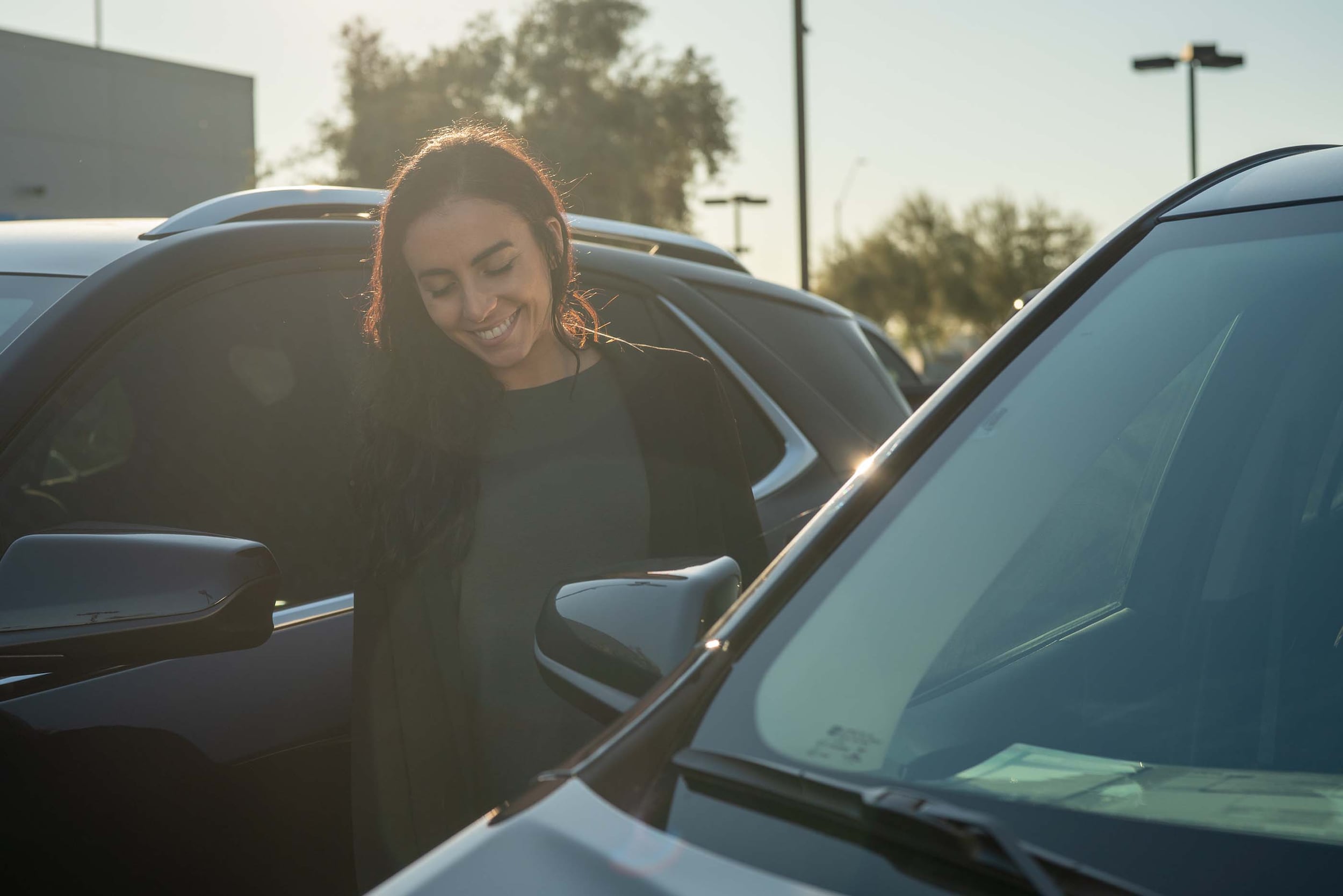 Test Drive Reviews
Our automotive experts at AutoNation Drive weigh in on price, safety, and performance of popular cars, trucks, and SUVs.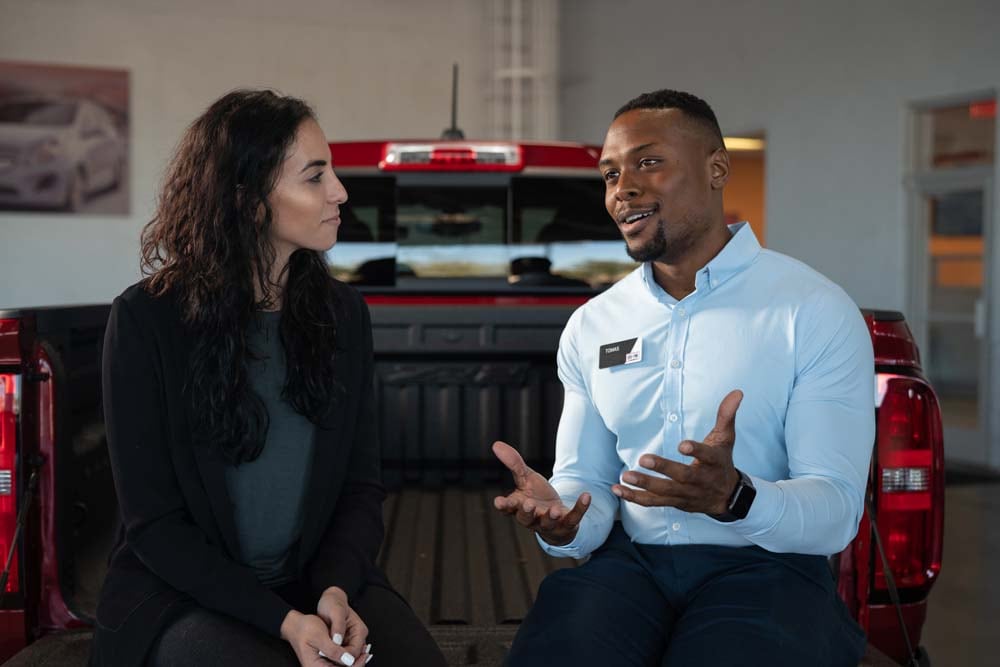 Car Buying Advice
If you're buying a car, truck, or SUV, the chances are - you need help. Don't worry. Our automotive experts are here to help.