2020 RAM 1500 Truck Review
In this video we're gonna take a closer look at the 2020 RAM 1500. It's a full-size truck that is packed with innovation.
The 2020 RAM 1500 is a full-size pickup that was all new in 2019. This new version has features and looks tha tshould give Chevrolet and Ford a run for their money. Pricing starts at $32,145 for a rear drive transmission. The model we're looking at here is a high-end Laramie Crew Cab Diesel 4x4 with the night edition package. This one is loaded with features and options for a suggested retail price of $72,115 including destination.
Powertrain
A truck is only as good as its engine. Here the RAM delivers with a new 420.23 litre diesel that puts down 480 lb ft of torque and 260 horsepower, while still scoring an EPA rating of up to 29 mpg on the highway and 21 around town. Opt for the 33 gallon fuel tank, and you can theoretically stretch a single fill up to 957 miles of range when properly equipped. The setup can tow up to 12,560 pounds.
All 1500s come with a standard TorqueFlite 8-speed automoatic transmissino with a standard 3.21 rear axle on the side. The RAM box storage system provides extra storage in what is normally unused space. The rear tailgate drop is cushioned which you would probably expect at this price point, but also features an innovative swinig side option that you wouldn't, providing better accessibility.
Cabin Interiors
Upper trims like this include remote start on the key FOB. Inside, the 1500 can provide a full-on luxury truck experience. Even the second row has available charging sockets and AC power. Fold up the seats for expanded secure storage. Moving up front, you can see just how far RAM has come in its interior quality. This Laramie has fine leather and a massive panorama sunroof available. It also has the latest in advanced safety, including Adaptive Cruise Control, Lane Assist, Collision Mitigation, Blind Spot Warning, and a Rear Backup Camera. With surround view and parking sensors.
Infotainment System

The gauge cluster is modern and easy to read with a digital screen that provides the most important information at a glance. That's just how this RAM truck is. It is easy to live with, with lots of storage and even wireless charging for compatible devices. Our test vehicle came with a stunning large screen entertainment system. Plug in your mobile device to access Apple CarPlay or Android Auto.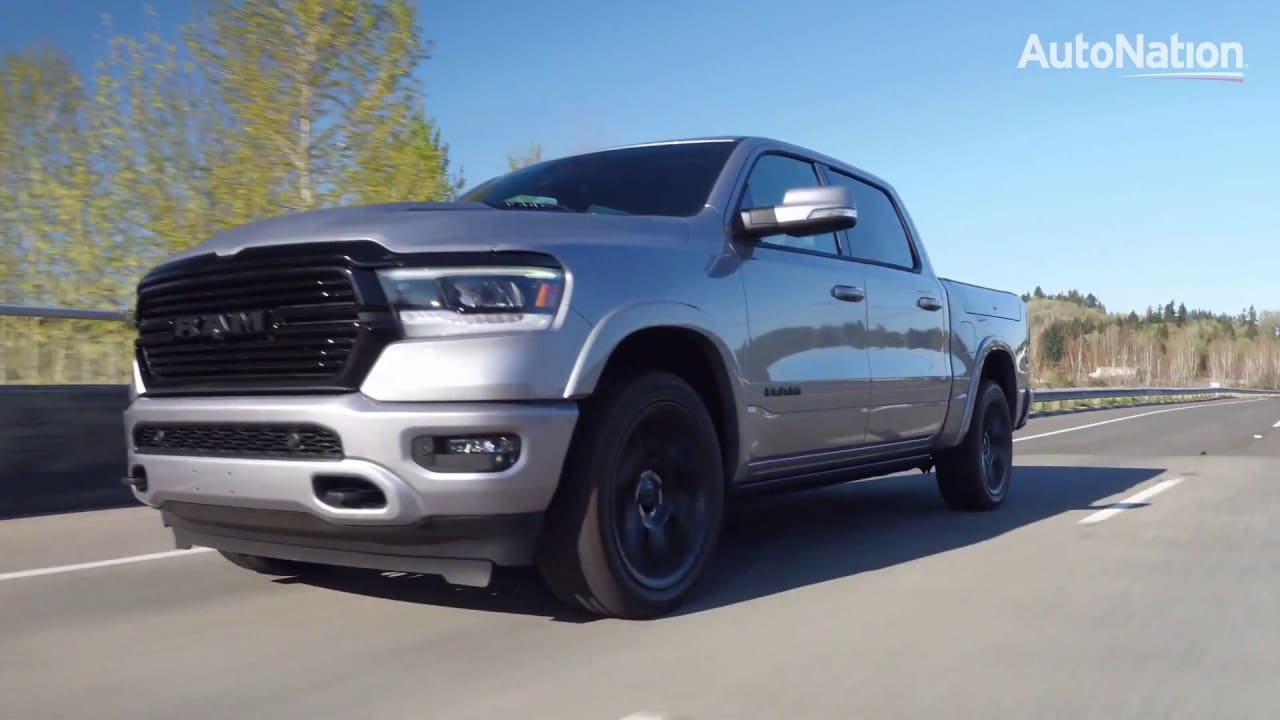 Overall
The 1500 is easy and fun without any of the fuss associated with yesterday's trucks. 4x4 models can even switch to an auto all-wheel-drive mode to alleviate any confusion about what drive mode you should pick. Thisi s great for going over mountain passes or any other environment where road conditions are uneven. 
If you're looking for a RAM 1500 truck, we have 70,000 vehicles available in our dealerships from coast-to-coast. Visit your local AutoNation dealership to arrange for a test drive of the RAM 1500 or another truck of your dreams.
---
Related articles
At AutoNation Drive, we take helping you find the right car seriously. That's why we've created a library of useful content to help you in your car buying search. Whether you're just thinking about buying a car, new to the car buying process, or already know what you want -- chances are, we have a guide for that.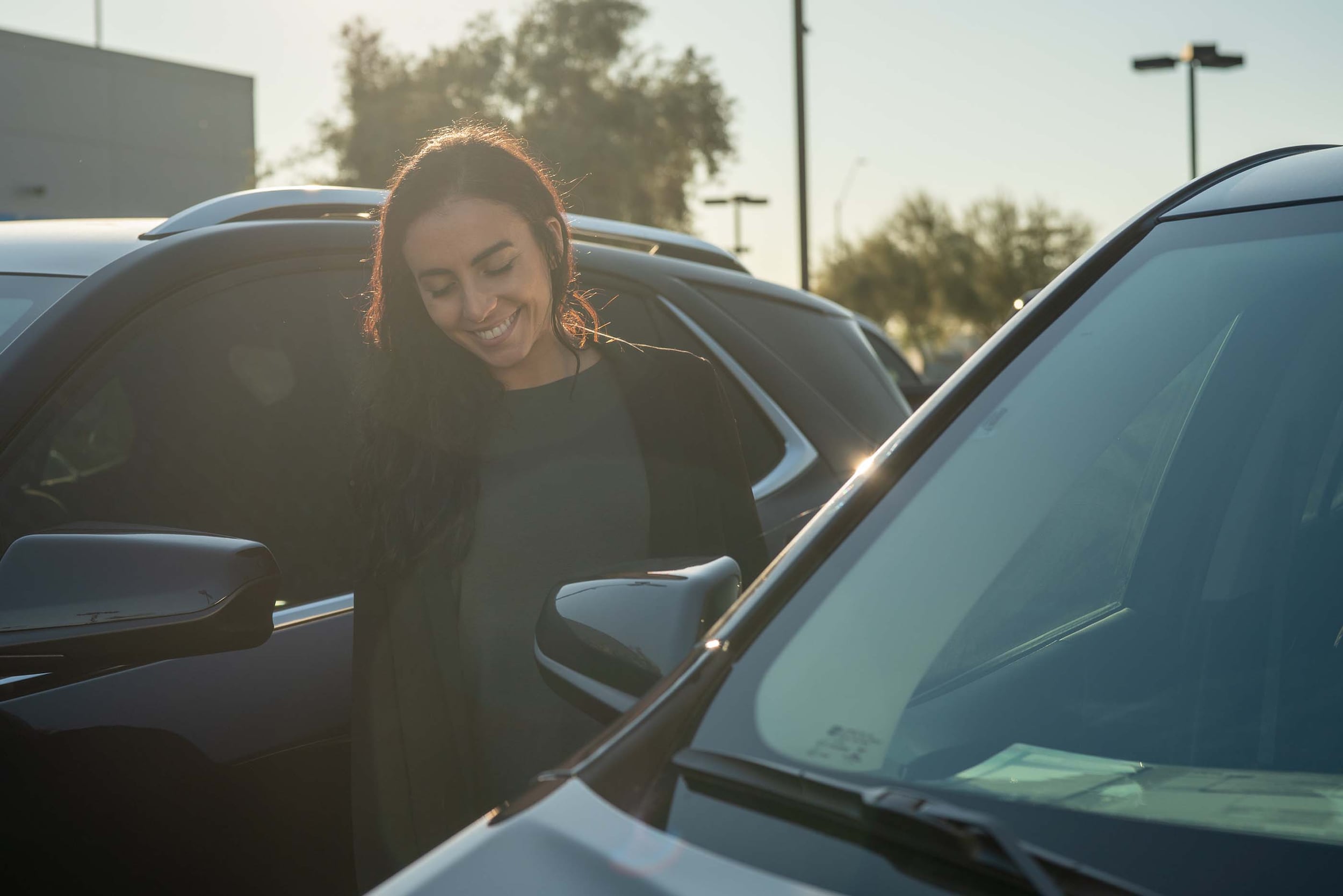 All Test Drive Reviews
Our automotive experts at AutoNation Drive weigh in on handling, safety, and performance of popular cars, trucks, and SUVs.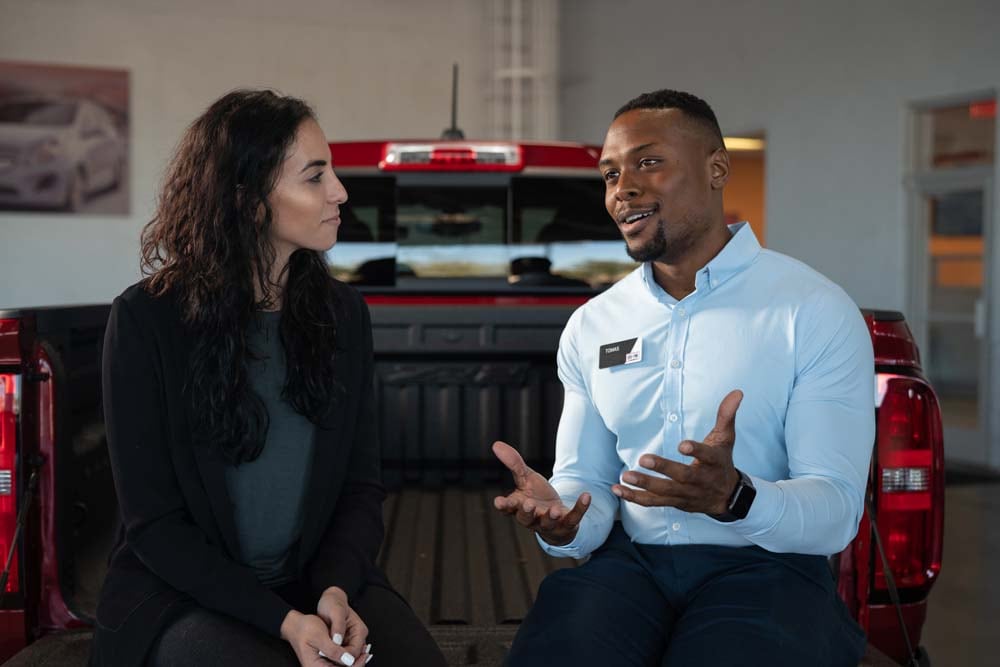 All Car Buying Advice
If you're buying a car, truck, or SUV, the chances are--you need help. Don't worry. Our automotive experts are here to help.