2020 Jeep Renegade TrailHawk Review
---
AutoNation Drive | Jun 08, 2020
---
This little Jeep is small on size, but big on adventure. The 2020 Jeep Renegade is the crossover you've been waiting for. Right now, we've got a closer look.
The Renegade is the smallest member of the Jeep family. But just because it's small doesn't mean it lacks in capability. Quite the opposite, in fact. The base trim Renegade Sport starts at $22,600. The Trail rated Trailhawk we have here is loaded with off-road ready accessories and it starts at $28,2050.
What's New
New for 2020 is a more powerful turbocharged 1.3 liter engine. This is good horsepower for up to 177 horsepower and 200 pound-feet of torque. It's connected to a 9-speed automatic transmission.
Though you can get other Renegade trims with front-wheel drive, the Trailhawk model is only available in all-wheel drive. EPA rates this setup at 27 miles to the gallon o nthe highway and 22 around town.
Cabin Interiors
Storage is excellent for a sub compact.
Behind the second row is 18.5 cubic feet, fold-down passenger seats of rup to 50.8 cubic feet of total capacity. Our test car even came with the optional tow package, which is rated for up to 2,000 pounds. The seocnd row has plenty of headroom for adults. You also get USB and AC power sockets. Overall this is a nicely put-together cabin. Seats can be trimmed with optional leather.
Infotainment
All switch gear falls to hand nicely. Extra features like the heated seat controls are accessible on the 8.4 inch touch screen, which is na upgrade over the 7-inch system. This large-screen infotainment system is easy to use and includes navigation for quick and easy searches. This upgraded head unit supports all the hits including XM Satellite Radio streamin gapps. You can even plug in a mobile device for Android Auto or Apple CarPlay functionality.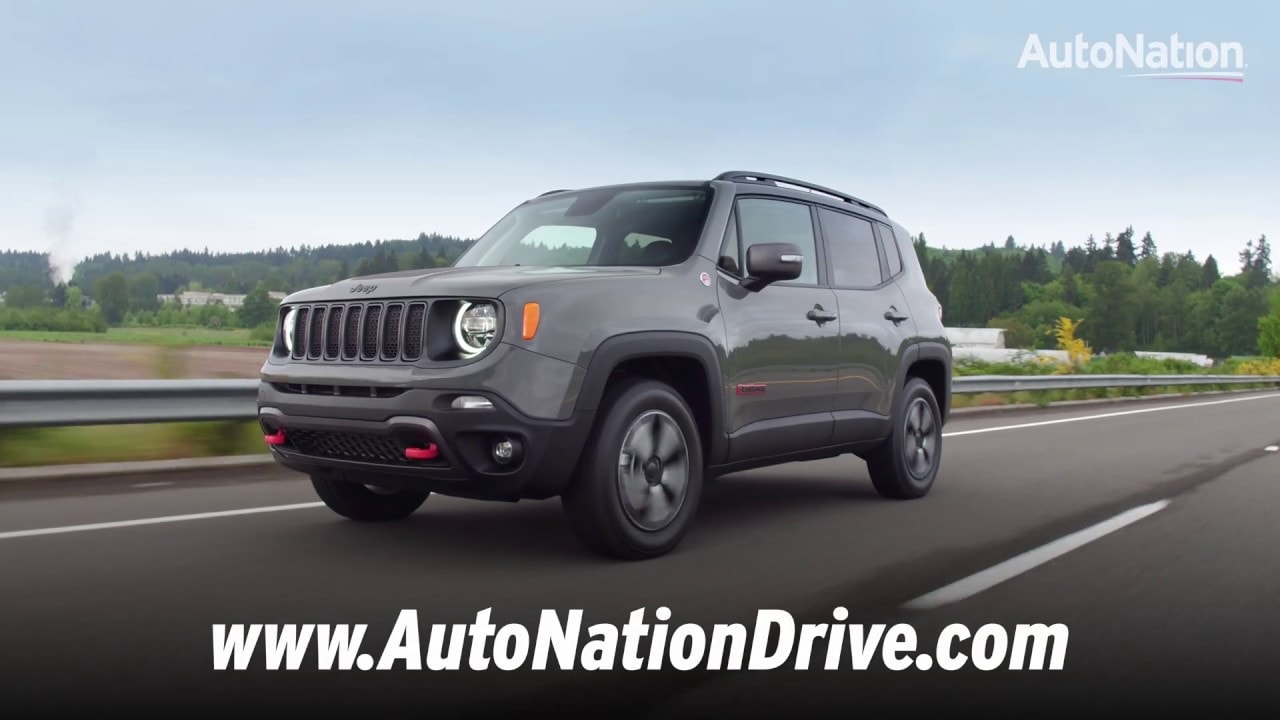 Safety
Hit reverse and the screen becomes a backup camera with dynamic guides and optional rear cross traffic alerts, which come bundled with the Blind Spot Alert optino. Collision mitigation is now available on all Rengeade trims, except for the Trailhawk model.
Drivability
Driving the Trailhawk is actually quite a lot of fun. This is an easy to light crossover with lots of capability. Right out of the box it's at home both on the highway as well on mountain trails. The available 1.3 liter turbo engine provides plenty of thrust for cruising and passing, while providing improved economy over last year's engine. And when the going gets tough, switch the Renegade Trailhawk into Rock Mode and let the all-wheel drive system do all the work. It'll make mole hills out of literal mountains, and it pushes power to all four corners, making the most of even limited grip.
Visit Us
The 2020 Jeep Renegade is a fun little crossover that continues to impress with its capabilities and comforts, both on-road and off. For the best price and latest incentives and offers, check with your local AutoNation dealer.
We have more than 70,000 new and used vehicles available from coast to coast. Find the perfect vehicle. Pick your options and arrnage from a test drive at the AutoNation dealership nearest you.
---
Related articles
At AutoNation Drive, we take helping you find the right car seriously. That's why we've created a library of useful content to help you in your car buying search. Whether you're just thinking about buying a car, new to the car buying process, or already know what you want -- chances are, we have a guide for that.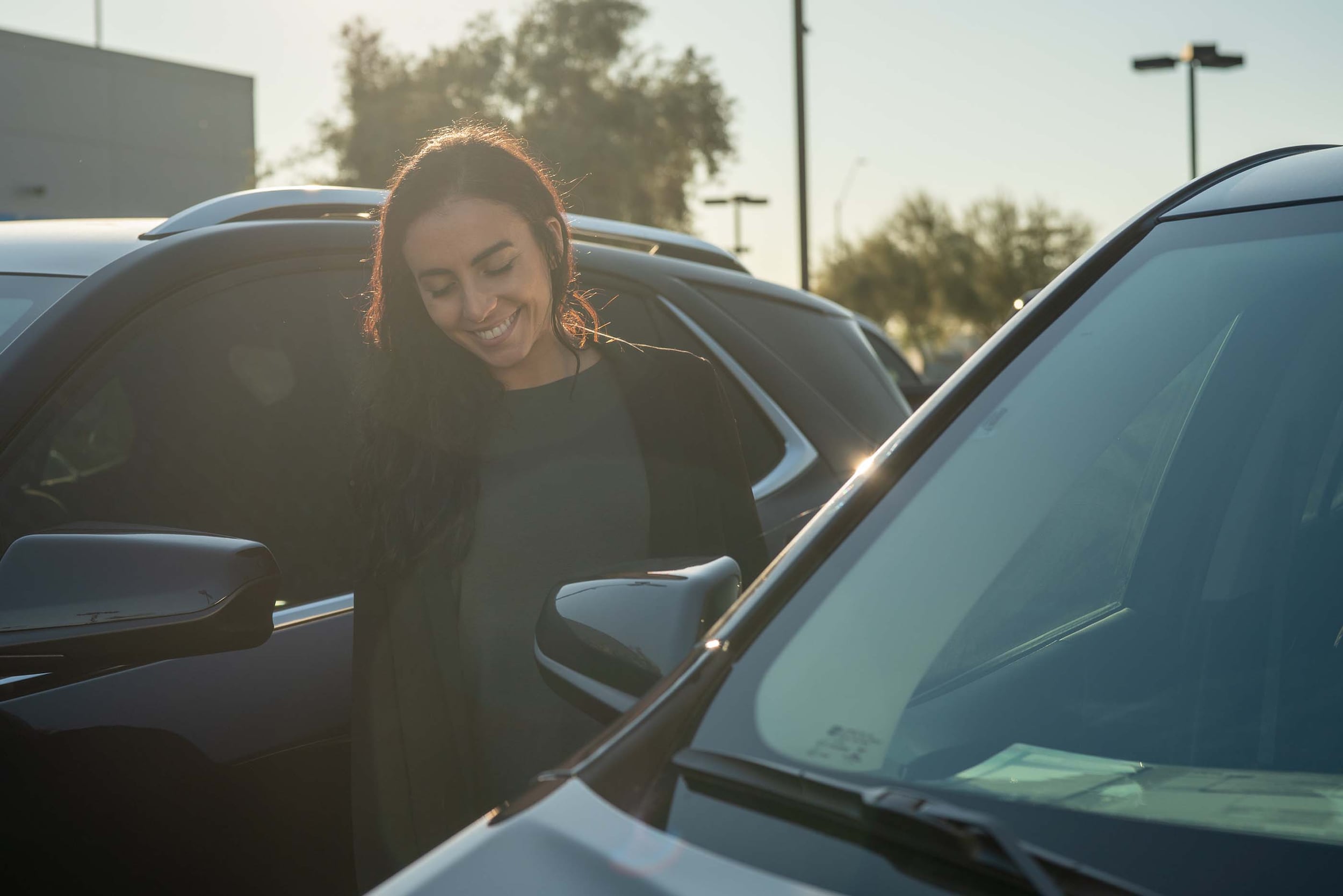 All Test Drive Reviews
Our automotive experts at AutoNation Drive weigh in on handling, safety, and performance of popular cars, trucks, and SUVs.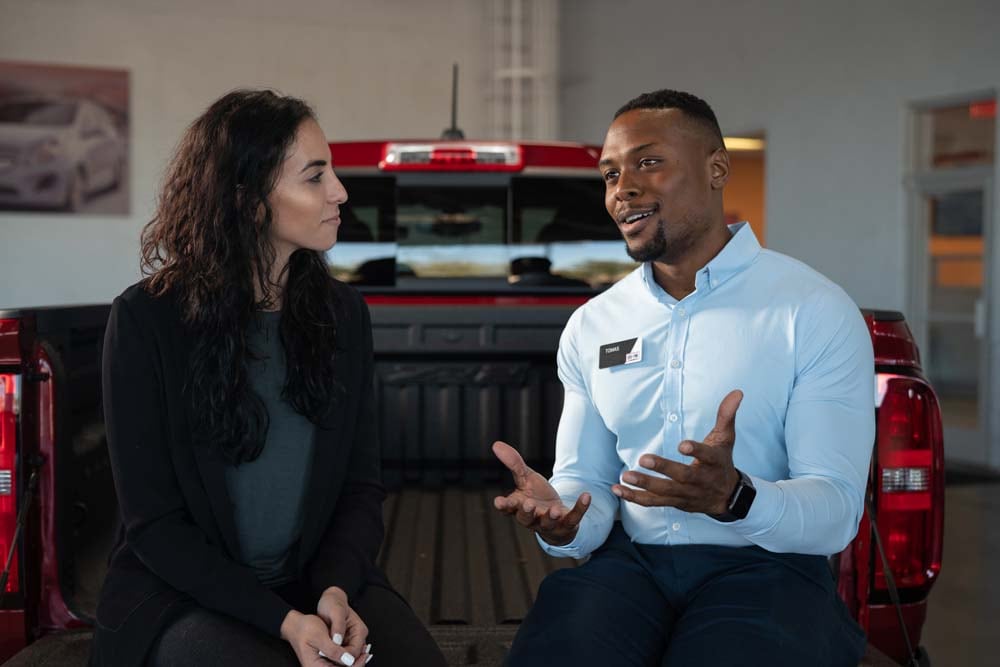 All Car Buying Advice
If you're buying a car, truck, or SUV, the chances are--you need help. Don't worry. Our automotive experts are here to help.