Omar Rana | Sep 28, 2020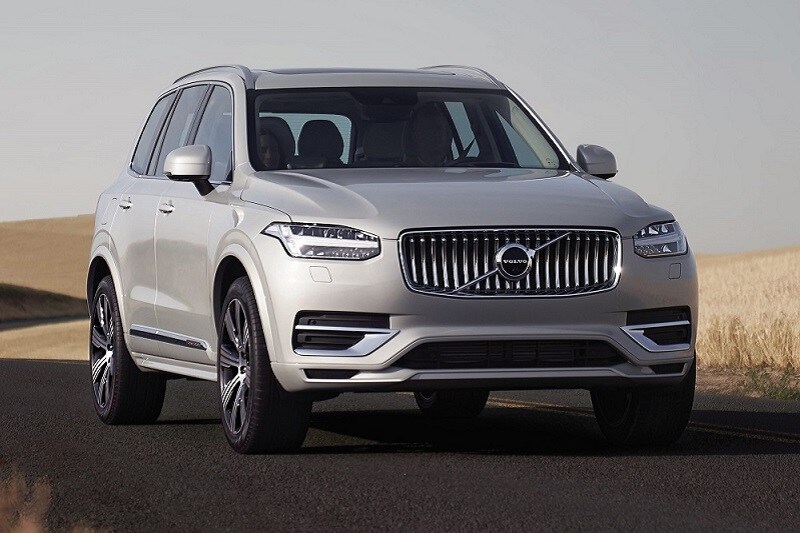 When it comes to sales volume in the luxury segment, BMW and Mercedes-Benz lead the pack in 2019 with around 2.5 million units sold worldwide. Audi came in right under 2 million and then there is a drastic drop to Lexus which sold around 730,000 units in 2019.
Why am I telling you this? Well because today I'm test driving the 2020 Volvo XC90 and not long ago, Volvo was struggling really hard to stay alive. But in 2010, a Chinese company known as Geely Holding Group pumped some life back into the Swedish brand, and since then things have been on the up and up.
In 2019, Volvo sold over 704,000 units putting it right under Lexus and that's quite an achievement from a brand that was about to die.
Let's take a closer look at the 2020 Volvo XC90 - one of the vehicles that is definitely credited for saving this amazing brand.
---
2020 Volvo XC90 T8 eAWD Exterior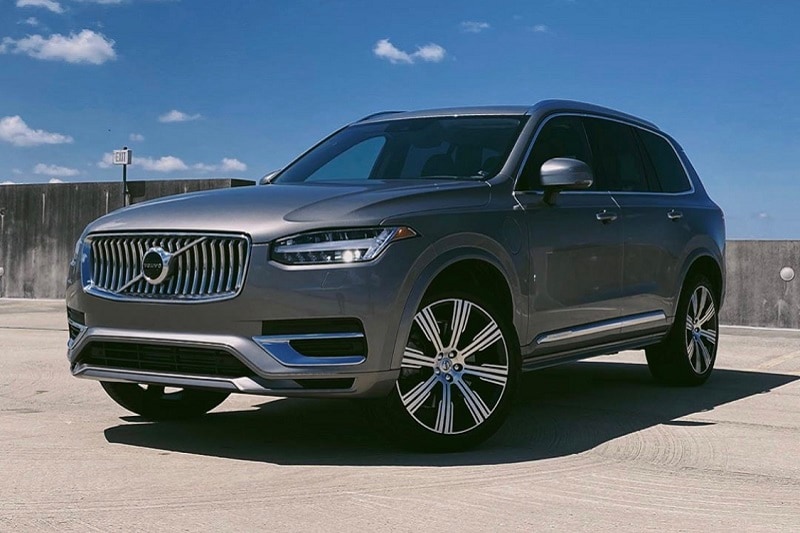 I've always been a fan of the design of the new Volvo XC90 - it's very bold and very luxurious and continues that way for 2020. Not much has changed from the last XC90 besides the grille and a slight change to the rear taillights. The Thor LED Headlamps are now standard but adaptive Full LEDs will cost you extra as a part of a package.
My test model here, the 2020 Volvo XC90 T8 e-AWD Inscription comes with 20-inch wheels as standard but these here are the upgraded 21-inch which cost an extra $800.
Overall, I think the Volvo XC90 does an outstanding job of balancing a sporty and elegant exterior design language that is crisp and handsome.
---
2020 Volvo XC90 T8 eAWD Interior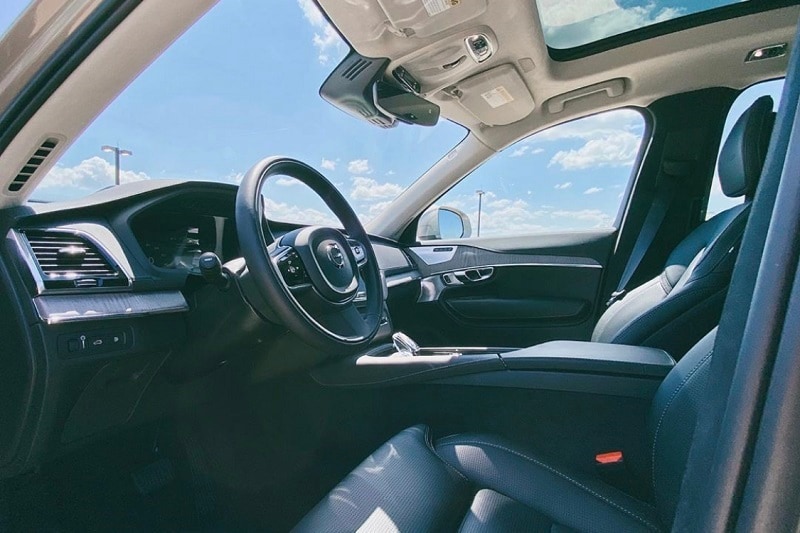 Let's take a seat inside the 2020 Volvo XC90 because just like the outside not much has changed on the inside and that's not a bad thing at all because the cabin of this SUV is an amazing place to be.
The interior is absolutely beautiful in terms of design and the materials used. Volvo interiors are some of my favorite in the segment. Everything is just simple and so elegant. There is definitely a sense of zen in her. Volvo, as a brand, uses some very nice materials and the detailed design elements really help it stand out.
My test model, the Volvo XC90 T8 e-AWD Inscription gives you soft and plush nappa leather upholstery, nappa leather seats that are heated and cooled in the front, a crystal shifter, a walnut wood trim, and much more. A Luxury Package will give you heated rear seats along with a heated steering. You can customize the interior ambiance with ambient lighting but it's not as advanced as the ambient lighting systems you see in newer Mercedes and BMW models.
Let's talk about space really quick. You get a total of 37 inches of 2nd row legroom and 32-inches of 3rd row legroom which isn't terrible at all when you stack it up to the rest of the segment.
---
2020 Volvo XC90 T8 eAWD Performance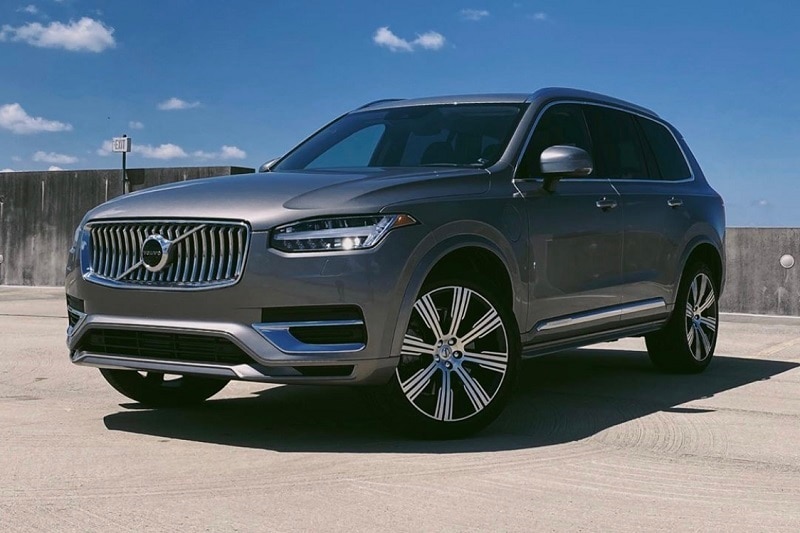 For the 2020 Volvo XC90 T8 e-AWD comes from a 2.0L supercharged and turbocharged 4-cylinder engine that is mated to a 87-hp electric-motor. Working altogether, the whole setup gives the Volvo XC90 T8 e-AWD a total of 400 horsepower and a maximum torque of 472 lb-ft.
Now this is a plug-in hybrid so you do get some zero-emissions driving. It'll do 17 miles of electric driving if you're just cruising at low speeds. Nonetheless, don't mistake this plug-in hybrid for being a boring slow vehicle. When you pop it into Power mode (that's what they call Sport mode here) - this thing really moves. 0-60 comes in 5.3 seconds and the power delivery is extremely smooth even for a plug-in hybrid.
My only complaint with the Volvo XC90 in general is that it rides a little firmer than the competition but to combat that you can add the $1,800 air-suspension and it's definitely worth the extra cost. The system reduces the firm ride that you get from the standard fixed dampers so it handles bumps on the road with more ease.
Fuel economy wise, the 2020 Volvo XC90 T8 e-AWD gets an EPA-rated 55 MPGe*.
---
2020 Volvo XC90 T8 eAWD Safety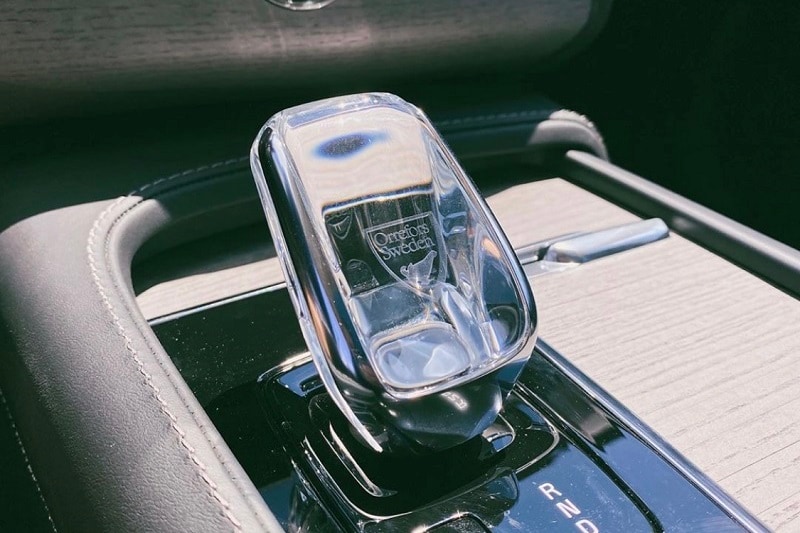 Volvo's in general are known to be some of the safest vehicles on the road and the XC90 doesn't disappoint. Depending on how you equip your Volvo CX90, you can have lane keep assist, blind spot monitoring, adaptive cruise control, collision mitigation, a 360 view camera system, heads-up display and much more.
---
2020 Volvo XC90 T8 eAWD Overall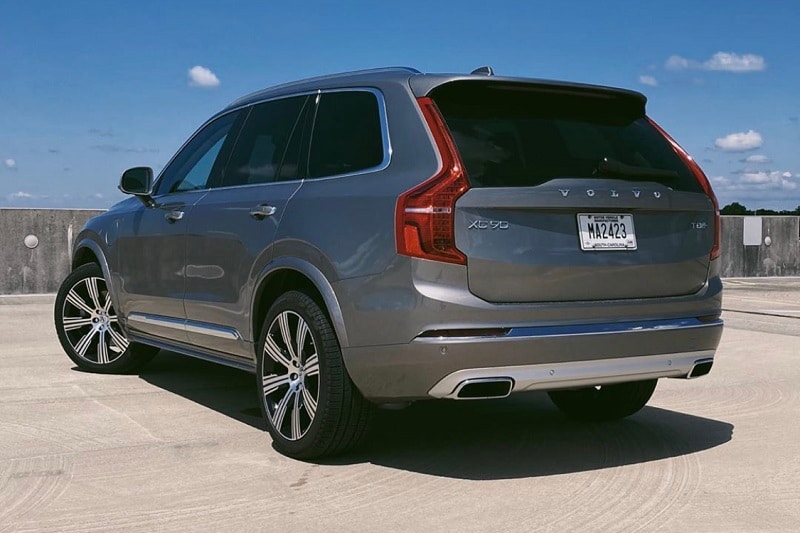 Since its total revamp, the Volvo XC90 has been one of my favorite luxury SUVs and it continues to impress and stay competitive for the 2020 model year. Prices for the 2020 Volvo XC90 start at $48,350 for the base model and go all the way up to $73,300 for the XC90 T8 e-AWD Inscription model I tested here. If you're in the market for a luxury SUV, definitely give the Volvo XC90 a test drive at your local AutoNation Volvo dealership.