2021 Volvo V90 Cross Country T6
---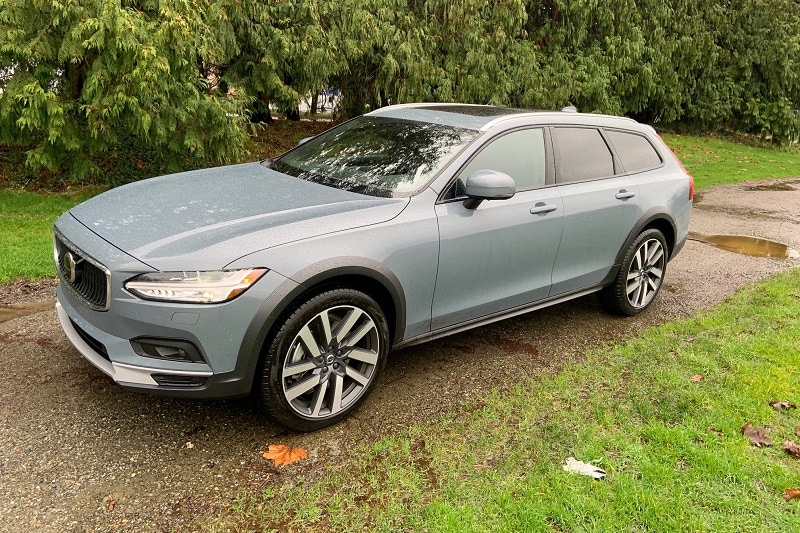 It's no secret that the future of vehicles is electric, and in recent months, automakers from every segment have revealed aggressive plans to say goodbye to the internal combustion engine.
Industry observers will note that Volvo has well been ahead of the curve in this regard, and recently announced that it's stopped developing gas engines entirely. By 2030, the Swedish company's entire stable will be electric, and I think that's fantastic. That said, you can still buy a gas-powered version of Volvo's gorgeous V90. While it might be among the very last of its kind, my recent week with this all-weather warrior proved it's far from a dinosaur.
In the interest of full disclosure, since I learned to drive on a 1984 Volvo 240, it's honestly a little tough for me to be impartial about any Volvo product. But you don't have to be sentimental for the company's Regan-era three-box designs to be smitten by the latest version of the T6 Cross Country. Read on for a full report on my week with this lovely longroof.  
---
2021 Volvo V90 Cross Country T6 Exterior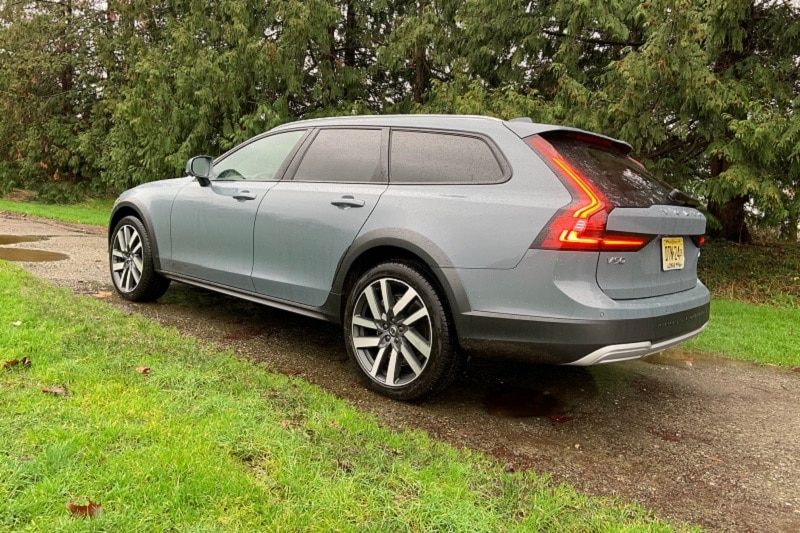 While the V90 Cross Country shares some visual DNA with previous Volvo wagons, there's barely a vestigial hint of the boxey lines which characterised the cars of the past. Here, the overall impression is stately, sleek, and modern. The proportions are near perfect, and if you spend enough time looking at it, you'll really start to wonder why the longroof body style isn't more popular.
Up front, the headlights are bisected by LEDs, and border a concave grille which features Volvo's famous diagonal slash through the center. Along the sides, there's a gentle scallop to the doors. They give the sheetmetal a taut, athletic appearance, though there are no boy-racer styled vents or intakes to break up the organic flow of the lines. The roof has a gentle slope to it, which breaks mostly after the C-pillar, so the design choice doesn't impede on rear headroom.
At the rear, the long taillights which frame the glass of the hatch are probably the biggest nod to the old-school Volvos, and I found it helpful that just waving your foot under the rear bumper will pop it open. This is a car feature which makes so much sense, it's amazing how long it took to become commonplace.       
Shop Volvo V90 Cross Country T6 Inventory
---
2021 Volvo V90 Cross Country T6 Interior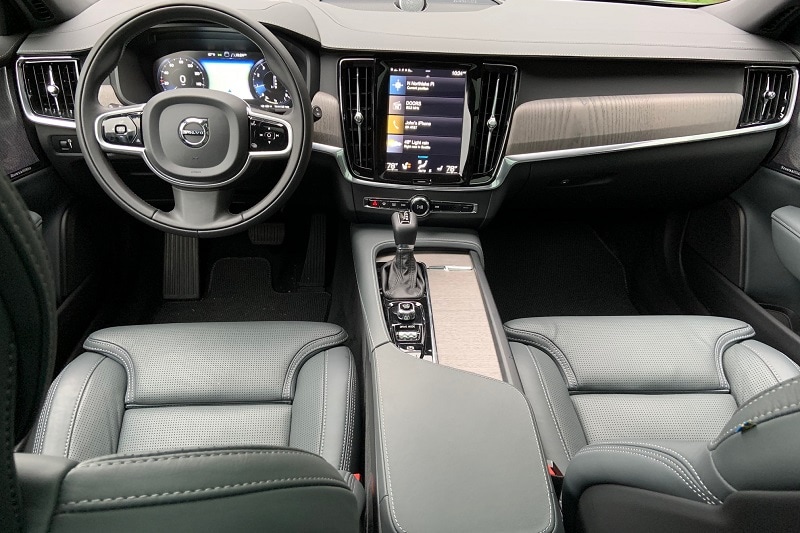 The interior of the Cross Country is handsome but never flashy. It's awash in premium aluminum and wood trim, and nicely threads the needle between elegant and austere. The heated front seats are roomy and comfortable, and made even the longest drives I took in them fatigue-free. With all the delicate beveling, the dials on the vents, volume control, and drive mode selector felt very much like jewelry. They're the kind of details which really make a vehicle feel premium, and Volvo nailed them here.
Most of the cabin's functions are handled by the 9.3-inch touchscreen in the middle of the dash. The only real complaint I had about Volvo's Sensus infotainment system is that it took its time booting up after I started the engine. But once everything was up and running, this is a great, intuitive system which anyone familiar with a tablet will adjust to almost immediately.
The home button at the base of the screen is an incredibly useful touch, so even during my first moments in the car, I was never lost for long. And while I've written before about how climate controls should always be physical buttons, on the Volvo, they're always at the bottom of the touchscreen, and the set up worked well. As you'd expect, Apple CarPlay and Android Auto are standard.  
Under the rear hatch, there's 19.8 cubic-feet of space, which climbs to nearly 54 feet with the rear seats folded. That's not exactly cavernous by wagon standards, but my impression was that cutting some cubes there made the overall interior feel roomier. Because even with the seat adjusted for my 6'3"-frame, I was able to sit quite comfortably in the rear.
Shop Volvo V90 Cross Country T6 Inventory
---
2021 Volvo V90 Cross Country T6 Powertrain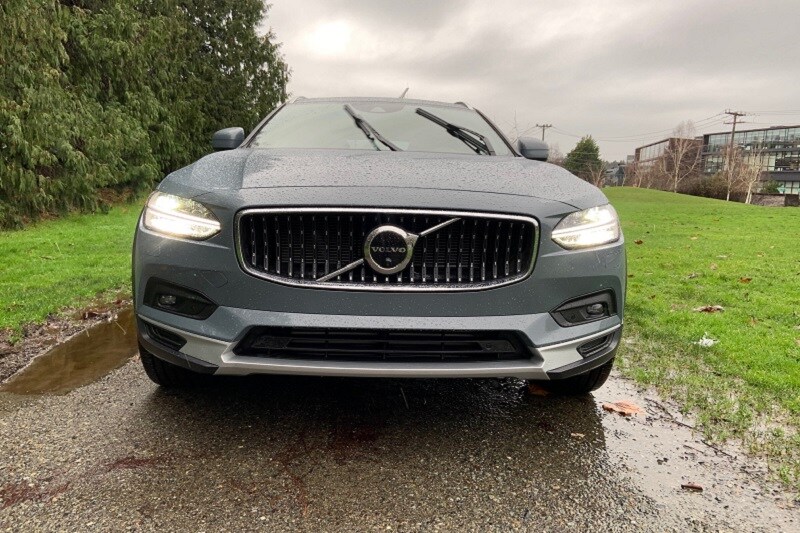 I have no shortage of affection for Volvo product of every era. From the P1800s and Amazons of the 1960s, to the 200- and 700-series cars of the 1980s, to the C30s of the mid-00s, I'm drawn to them.
But as someone who loves sports cars the way that IKEA loves flat-pack design, my appreciation for Volvos has never hinged on how fast they were. Often, I loved them despite the fact they were kind of slow. Fortunately, that's not the case anymore, as the potent little 2.0-liter under the hood of the T6 Cross Country delivered plenty of punch.
To get 316 horsepower and 295 lb-ft of torque out the four-pot, the engineers turned to a trick few automakers have brought to mass production - twin-charging. A twin-charged engine is both supercharged and turbocharged, and the only other time I've heard about it being employed was by the mad scientists of Lancia. So if you've ever wondered if there was any overlap behind the technology of fire breathing Italian rally cars and modern Volvo wagons? Well, the answer is more than you might think.
Put your foot down in the V90, and the big wagon will shoot forward with enthusiasm, and the eight-speed automatic squeezes every bit of poke from those 300-plus ponies. High-speed cruising is also effortless, and the all-wheel drive system made it feel composed and sure-footed through twisty bits of road too. Unfortunately, I didn't get a chance to take the V90 through any snow, but given its Nordic heritage, I have every confidence it'll perform beautifully during sloppy commutes or trips to the slopes. 
Shop Volvo V90 Cross Country T6 Inventory
---
2021 Volvo V90 Cross Country T6 Safety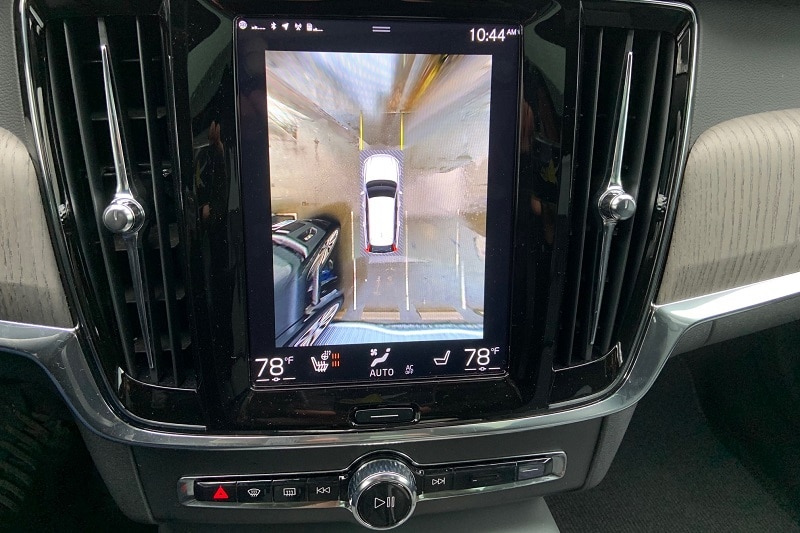 At this time, the V90 Cross Country hasn't been tested by the National Highway Traffic Safety Administration. But given the brand's reputation for safety, the long list of standard driver aids should come as no surprise. Every Volvo V90 comes with Forward Collision Warning, Automatic Emergency Braking, Pedestrian Detection, and Road Departure Mitigation. Even a Driver Condition Monitor, which can detect when the person behind the wheel has become impaired from fatigue or other reasons, comes standard. My test vehicle was also equipped with a host of additional goodies, including an absolutely stellar Surround-View Parking Camera System. Between the crystal clear optics of the cameras and the huge display in the center of the dash, visibility was never a problem.  
Shop Volvo V90 Cross Country T6 Inventory
---
2021 Volvo V90 Cross Country T6 Overall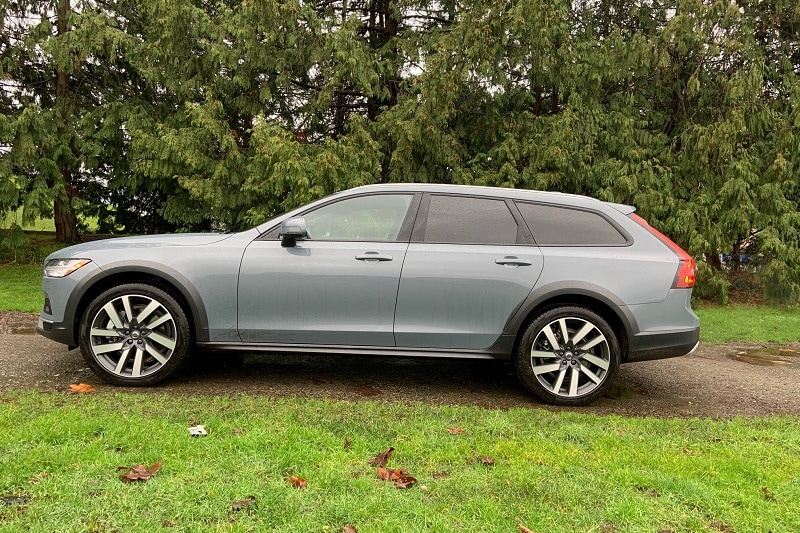 At the end of my week with the Volvo V60 Cross Country, I was more than a little sad to see it go. The V90 was one of those cars that I always looked over my shoulder to check out as I walked away, and while it was no trick to making it hustle, the supremely comfortable driving experience ensured that I was never in a hurry to get anywhere.
Since I live two blocks from the National Nordic Museum, in an area of the city where Swedish heritage runs deep, it also got more attention and appreciative comments from my neighbors than anything I've tested lately - including a bright yellow Toyota Supra. Now I get that this is Seattle, but that's still a little insane.
There are more expensive wagons, and there are faster wagons than the V90. Given the existence of luxury longroofs like the Jaguar XF Sportbrake and Audi RS6 Avant, it's even possible to argue that there are more beautiful wagons. But the Volvo station wagon is an iconic bit of comfort food that's entirely unique. Nobody does a station wagon quite like Volvo, so visit your local AutoNation-affiliated Volvo dealers to experience one for yourself.
Shop Volvo V90 Cross Country T6 Inventory
---
John Coyle | Jan 12, 2021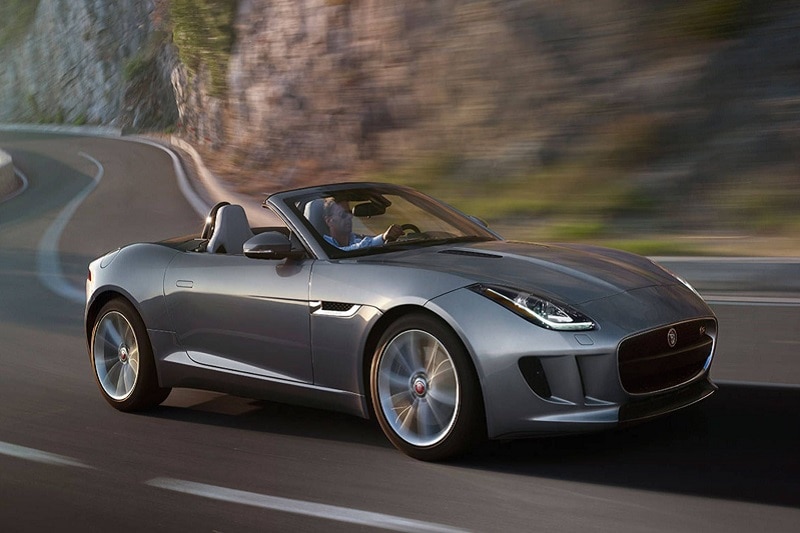 Luxury Car Research
Discover best-in-class luxury cars, trucks, and SUVs that will turn heads no matter where you drive.
---
2021 Volvo V90 Cross Country T6 Specs
Layout
4-door, 5-passenger, AWD
Engine/Transmission
Supercharged and turbocharged 2.0L I4, 316 hp, 295 lb-ft
Eight-speed automatic
Mileage
20/30 mpg (city/hwy)
---
AutoNation Drive Test Drive Review: ★ ★ ★ ★
---
More Research
Browse more automotive research than you can shake a stick shift at.
---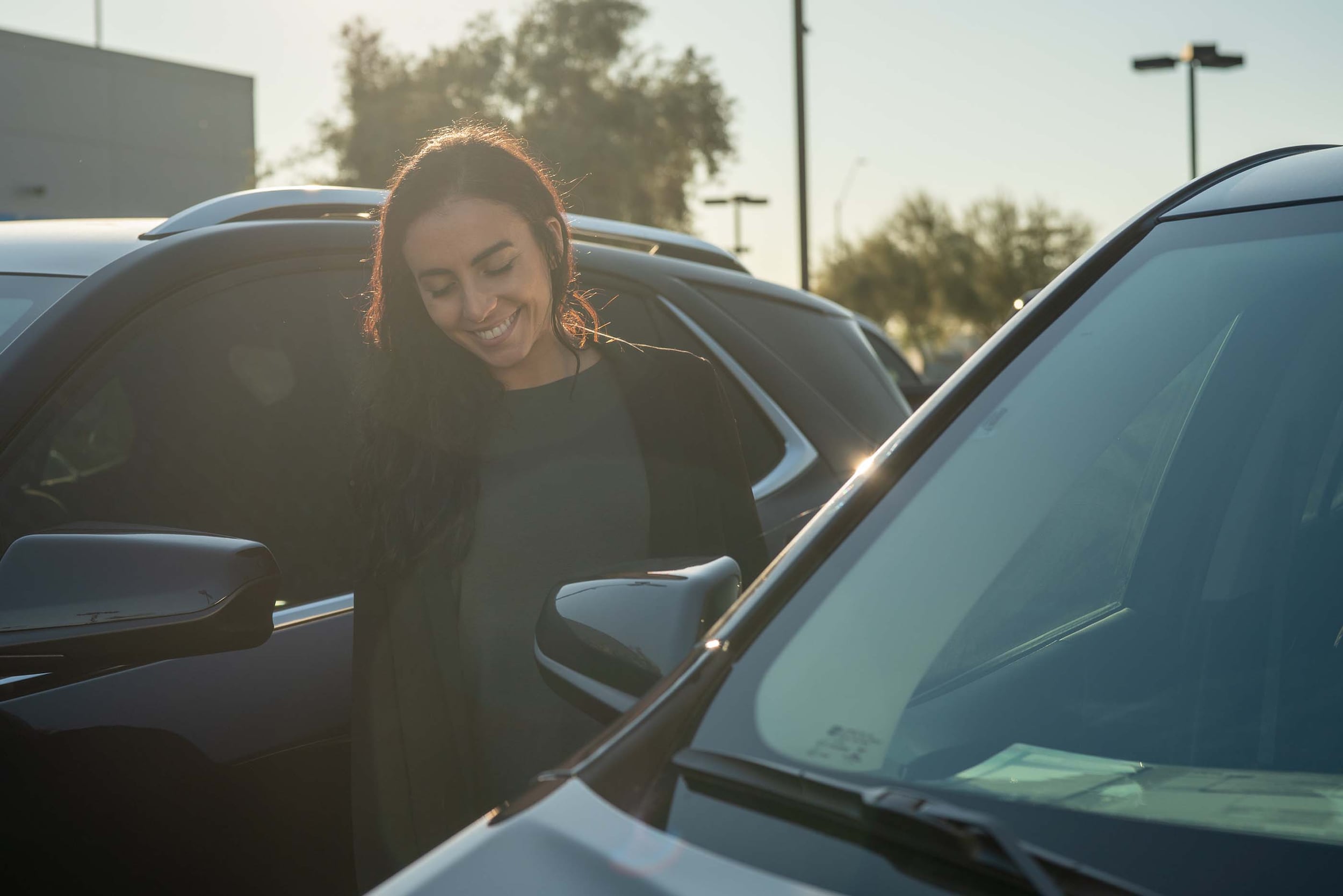 Test Drive Reviews
Our automotive experts at AutoNation Drive weigh in on price, safety, and performance of popular cars, trucks, and SUVs.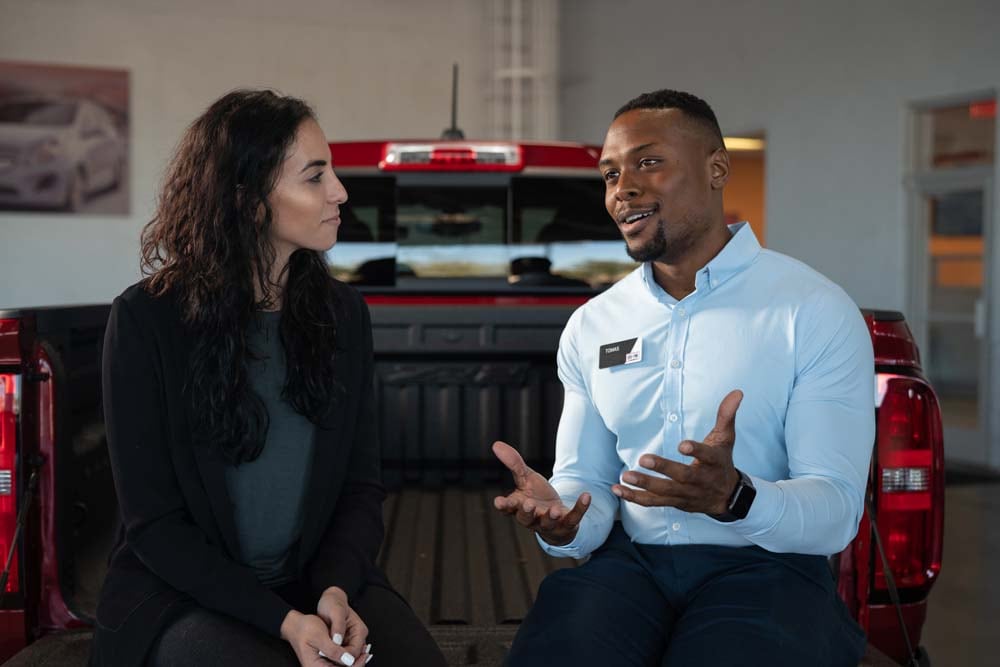 Car Buying Advice
If you're buying a car, truck, or SUV, the chances are - you need help. Don't worry. Our automotive experts are here to help.
---
*MSRP excludes tax, license, registration, destination charge and options. Dealer prices may vary.
**Based on EPA mileage ratings. Your mileage will vary depending on specific vehicle trim, how you drive and maintain your vehicle, driving conditions, and other factors.