Omar Rana  | Jan 17, 2020
---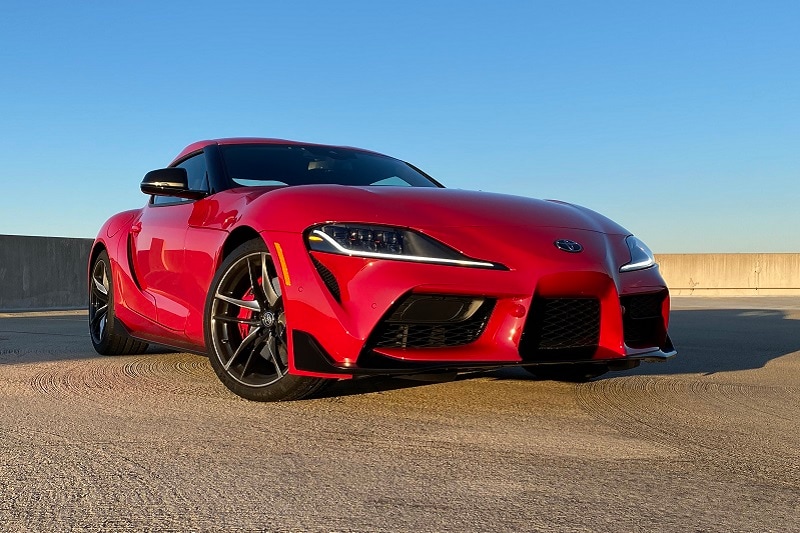 In enthusiast circles, there's been a lot of talk about how the new 2020 Toyota Supra is all BMW under the skin. And in the interest of full disclosure, I'll admit that this bothered me at first. How could Toyota just hand off one its most legendary sports cars to another automaker? It seemed  dismissive of the car's legacy.
But the more I thought about it, the more it made sense. Because Toyota doesn't make sports cars anymore. The company knows that its  customers are concerned with reliability, quality, and fuel economy. While the new Camry might have 300 horsepower, most Toyota buyers just aren't concerned with how fast a vehicle will get to 60 mph, or handle on a twisty road. And that's OK.
That said, when Toyota does venture into the sports car segment, it goes about it in a smart way. When it wanted to release a spiritual successor to the vaunted AE86, it partnered with Subaru to develop one, and that's why we have both the Subaru BRZ and the Toyota GT.  For the Supra, instead of spending untold dollars to develop a dedicated new engine and platform, Toyota partnered with BMW, which along with its performance car heritage, is the only manufacturer that's currently making a straight-six engine. Since an incredible straight-six - the immensely tuneable 2JZ - was the heart of original Supra, Toyota rightly wanted to keep the architecture for the next generation.
So while there might be plenty of Toyota fans upset about this partnership, the company has proven it can make magic happen when it teams up with other automakers. The Toyota 86 was a result of that magic, and fortunately, so is the new Toyota Supra.
---
2020 Toyota Supra Exterior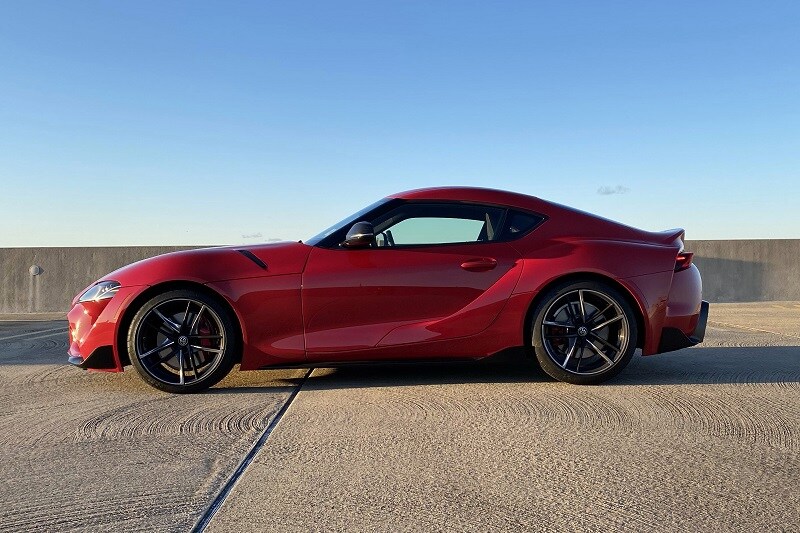 The design of the new Toyota Supra is based on the amazing FT-1 Concept that made its debut in 2014. But that wasn't Toyota's original intent.
Back in 2012, Toyota and BMW started talks of developing a shared sports car platform. In 2014, Toyota created the FT-1 Concept to answer their CEO's demand for edgier design. There was no set goal for the FT-1, and it wasn't a prototype for any particular car. However, fans and journalists speculated that the FT-1 was the design study for the next-gen Toyota Supra. Eventually, Toyota gave in to the story that was being created for them, and the FT-1 became the foundation for the new Toyota Supra. I'm glad it did.
If there's anything "Toyota" about the new Supra, it's the design, and I absolutely love how it went from concept to production without losing much excitement. Numbers-wise, the Supra is 172.5-inches long, making it about 5.2 inches shorter when compared to the fourth-gen, which was a 2+2. The new Supra only seats two.
For the exterior there aren't any upgrades. All Toyota Supra trims get sleek six-lens LED headlamps and LED taillamps. All models also get 19-inch wheels wrapped in Michelin Pilot Super Sport Tires, along with Brembo four-piston ventilated brakes on the front.My test model was finished in Renaissance Red. Other cool colors, like Nocturnal black and Downshift Blue are also available too, and the only colors that cost extra are Phantom - a matte gray - and Nitro Yellow.
---
2020 Toyota Supra Interior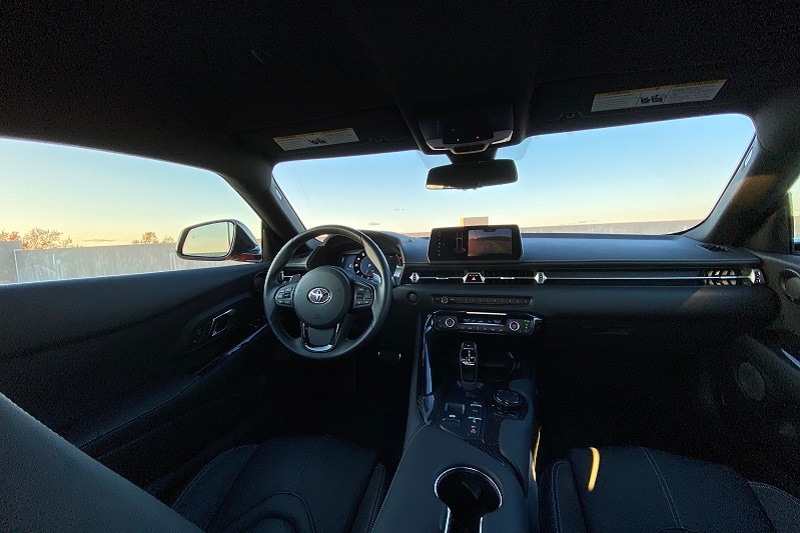 From the buttons, to the dials, to the infotainment, to the center console, to the gear shift, the new Toyota Supra's interior is all BMW. Essentially, everything in the cabin of the new Supra was handled by BMW - except for the Toyota badge on the steering wheel.
If you're over six feet tall, you might find the cabin a little tight, and it can get a little uncomfortable during long drives, and you should definitely watch your head when you're getting in, because it's easy to bang your head. Tech-wise, base models get a simple 6.5-inch display, while the Premium and Launch Edition get an 8.8-inch display with Apple CarPlay and no Android Auto. You can add the 8.8-inch infotainment and JBL sound system to the base model for $2,460 as a part of a package, but I wouldn't recommend it. If the tech is important to you, just start at the Premium trim, since there isn't a big difference in price, and you get additional standard options like heated seats and wireless charging.
Oh, for those of you wondering, you have 10.2 cu.ft. of trunk volume, but you can only pop the trunk from your key or a button next to the driver seat. There's no actual button on the trunk to open the trunk.
---
2020 Toyota Supra Performance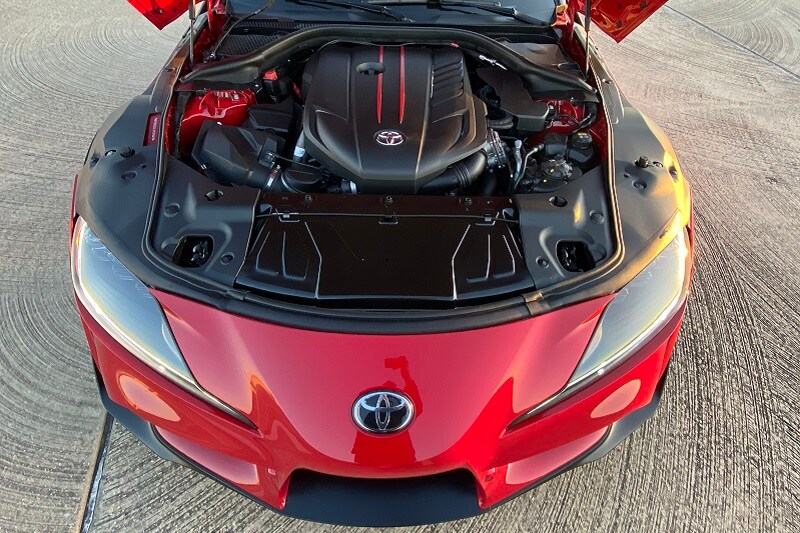 Yes, we know the Supra is essentially a BMW Z4 under the skin, just as the 86 is a BRZ. But once you get over that fact, you'll realize that this is an exceptional sports car that would be easy to use as a daily driver.
I haven't had the chance to drive the Toyota Supra on a track so I can't give my opinion on how it behaves on a closed course. However, as a daily sports car, I enjoyed pushing the Supra's limits. The steering is nicely weighted and precise, and the engine note is fantastic. In sport mode, it pops and crackles like a proper race car. Obviously, that's a bit of theater, but it's great. While there were moments I craved a manual transmission, the ZF 8-speed automatic is so quick that it allows drivers to focus on just having fun.
Power comes from a 3.0-liter six-cylinder that makes 335 horsepower and 365 lb-ft of torque. The trip from zero to 60 mph takes just 4.1 seconds, and if you keep your foot buried, you'll hit a top speed of 155 mph. When it comes to fuel economy, you're looking at 24 mpg city, 31 highway*.
There are only two drive modes, Normal and Sport, which is the way it should be in a sports car. If you want Eco or Comfort mode, you should probably not be shopping for a Supra. Now, I know Toyota Supra loyalists are upset this car wasn't made in-house by Toyota, but when a car under $50k reminds you of a $58k BMW M2 Competition, is that really a bad thing?
---
2020 Toyota Supra Safety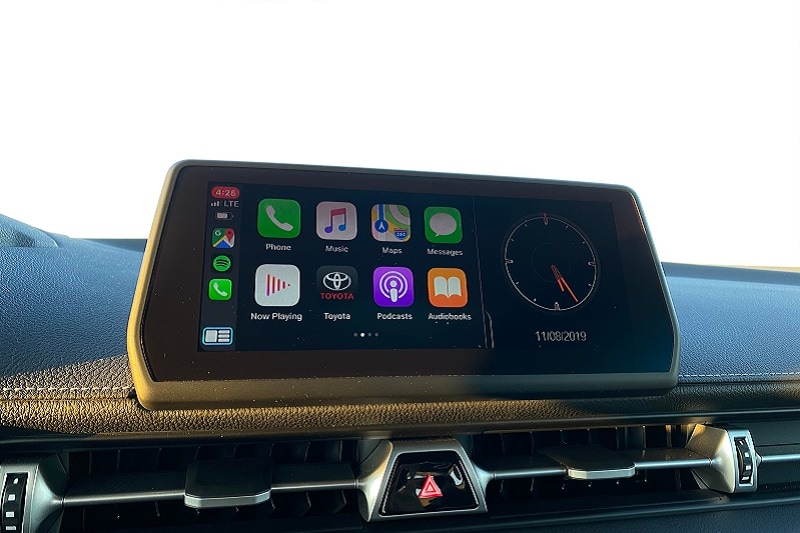 At this point, the Supra hasn't been tested by the National Highway Traffic Safety Administration or the Insurance Institute for Highway Safety. But it does come with an impressive list of standard safety features, including a pre-collision warning, lane departure warning, forward collision mitigation, and automatic high beams.
A heads-up display is only available on the Premium and Launch Editions. You can add a Driver Assist Package for $1,195, which adds adaptive cruise control, blind-spot monitoring, rear cross-traffic and parking sensors.
---
2020 Toyota Supra Overall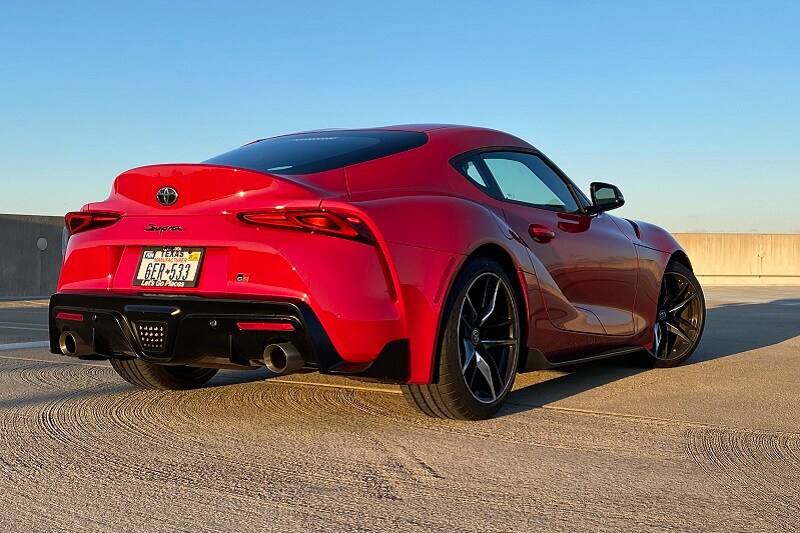 While some will never get over the fact that BMW makes the new Toyota Supra, I'm glad that this alliance between the two brands gave us this impressive sports car. Like it or not, the new Supra will outperform cars like the Porsche 718 S, and will stay neck and neck with the BMW M2 Competition. Would I buy it over the M2? Probably not - but it's not for the reasons you're suspecting. I'd go for the M2 because I'm tall, and the cabin is roomier.
Pricing wise, the Toyota Supra starts at $49,990**. Personally, I'd start with the $53,990 Premium trim to get the heated seats, Apple CarPlay, and an upgraded sound system. The BMW M2, on the other hand, starts at $58,900* and comes standard with all those things from the Supra Premium, and since it's a little roomier, that would make it worth the extra $5k to me.
Either way, I must give credit where credit is due. The new 2020 Toyota Supra is a much-welcomed addition to the sports car segment, and I can't wait to see where it goes from here. Visit your local AutoNation Toyota dealership for a test drive today.
---
2020 Toyota Supra

Layout
2-door, 2-passenger, sports car

Engine/Transmission
3.0L I-6
335 hp / 413 lb-ft
8-speed automatic
Mileage
24/31 mpg (city/hwy)
NHTSA Safety Rating

Not Available

AutoNation Drive Test Drive Review: ★ ★ ★ ★
---
More Research
Browse more automotive research than you can shake a stick shift at.
---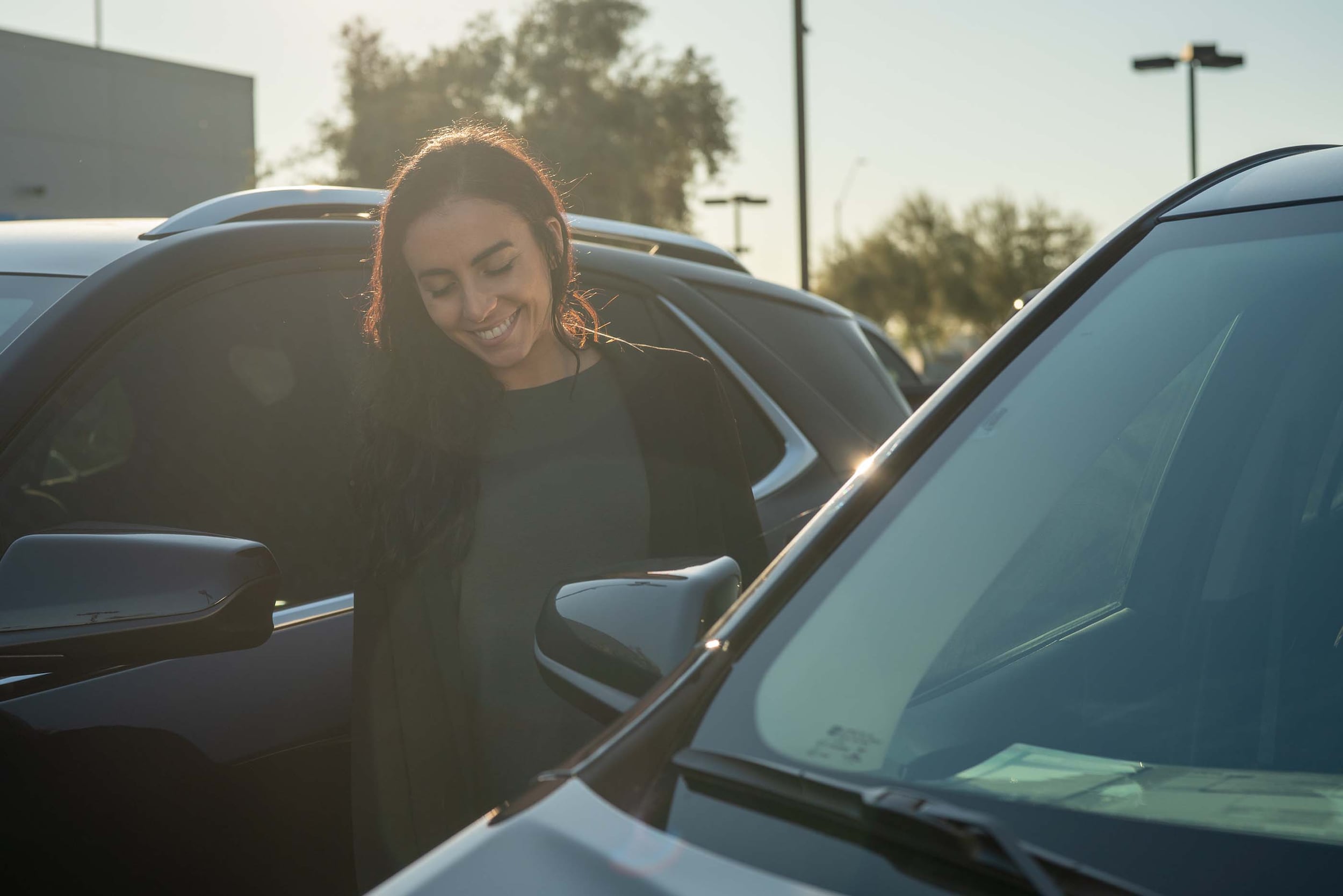 Test Drive Reviews
Our automotive experts at AutoNation Drive weigh in on price, safety, and performance of popular cars, trucks, and SUVs.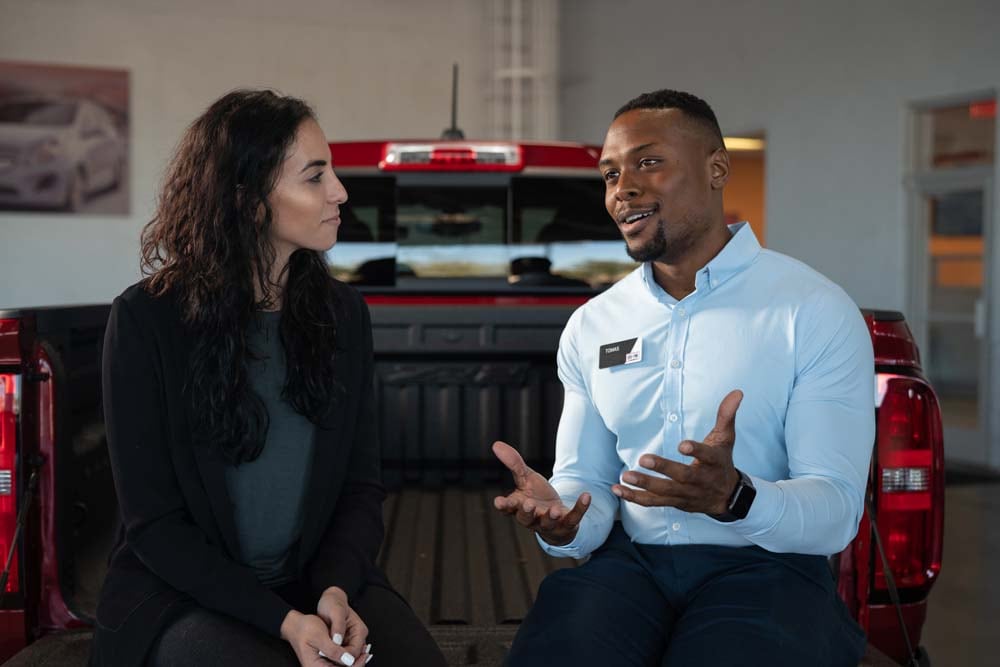 Car Buying Advice
If you're buying a car, truck, or SUV, the chances are - you need help. Don't worry. Our automotive experts are here to help.
---
*MSRP excludes tax, license, registration, destination charge and options. Dealer prices may vary.
**Based on EPA mileage ratings. Your mileage will vary depending on specific vehicle trim, how you drive and maintain your vehicle, driving conditions, and other factors.