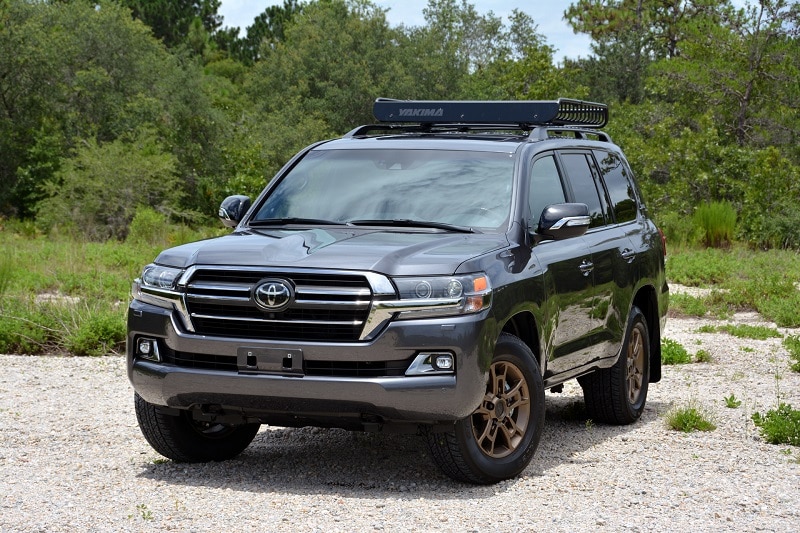 This year marks exactly 70 years since Toyota first introduced its rugged Land Cruiser, but with such an anniversary comes the disappointing news that Toyota will no longer sell this off-road SUV in North America. 
Toyota's move to kill the Land Cruiser makes sense, though, considering Toyota sells more
RAV4 models
in a month than it has sold Land Cruisers in the last decade! As one last final hurrah for this beloved, old-school SUV, I got to spend a week driving the 2021 Toyota Land Cruiser Heritage Edition. 
---

2021 Toyota Land Cruiser Exterior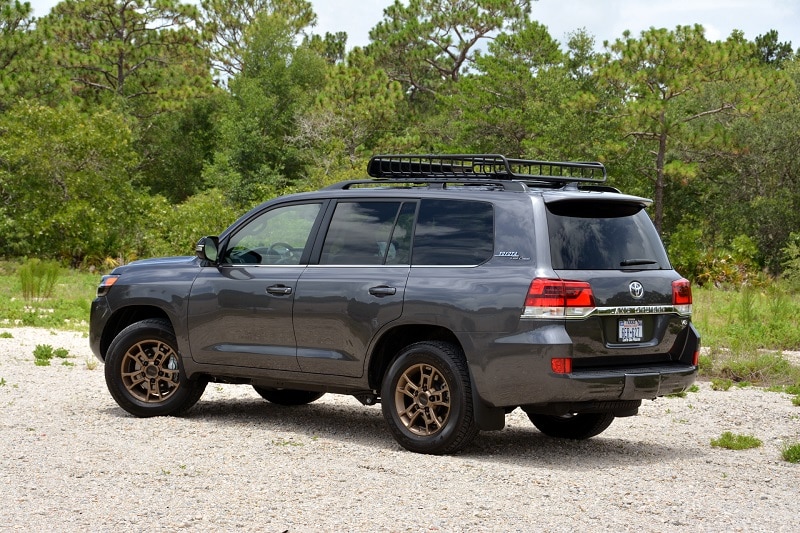 The current Toyota Land Cruiser dates back to 2008, but the big, boxy, body-on-frame design is a throwback to the early days of SUVs. The Heritage Edition model was introduced in 2020, and it adds an aftermarket flare to the Land Cruiser with a handful of mild modifications.
The most obvious of which are the bronze 18-inch BBS wheels and Yakima roof rack. There are also dark headlight bezels, blacked out door chrome, and a lack of molded running boards. Retro-styled badges on the D-pillar finish off the unique appearance of the 2021 Toyota Land Cruiser Heritage Edition. New for 2021, the Land Cruiser is available in new paint colors including the Magnetic Gray hue shown here.
---

2021 Toyota Land Cruiser Interior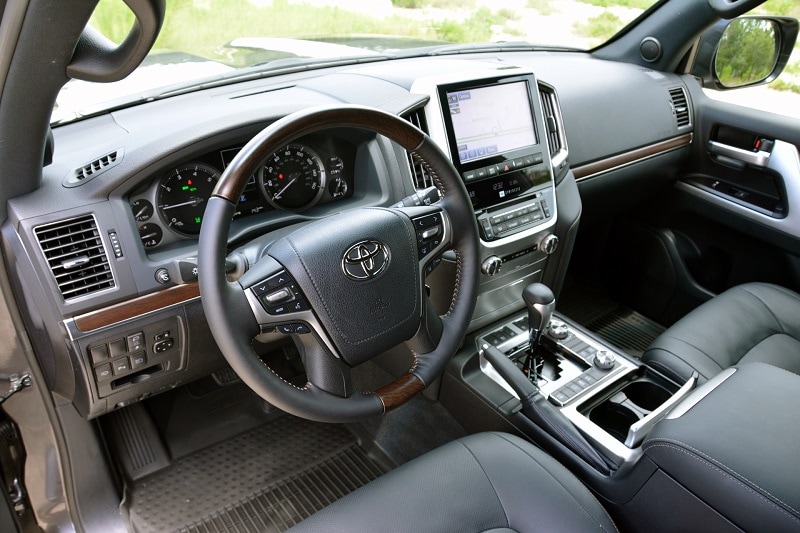 Considering the high price point of the 2021 Toyota Land Cruiser, there really isn't much in the way of options. This means that the leather and wood interior, heated and cooled seats, heated steering wheel, 14-speaker JBL audio system, four-zone climate control system and nine-inch touchscreen display are all standard. The Heritage Edition adds bronze accent stitching on the black leather, and new for 2021, this version is now available with a third row of seating (previously not offered on this trim). The downside of opting for the Heritage Edition is that without running boards, the step-in height can be a bit tall.
While the Land Cruiser's cabin is undoubtedly luxurious, some elements of the interior show this SUV's age, especially the lack of Android Auto and Apple CarPlay. The third row provides plenty of headroom and legroom for adult passengers, but the fold-up design does limit maximum cargo capacity compared to other large SUVs. That means there's just 16.1 cubic feet available behind the third row and 82.8 cubic feet with the rear seats folded up and the middle row tumbled forward. That's considerably less cargo space than newer SUVs like the
Chevrolet Tahoe
, which holds up to 122.9 cubic feet of cargo with both rear rows folded flat.
My favorite parts about the Land Cruiser's interior are the large rotary dials for the Crawl control and four-wheel drive engagement systems as well as the split liftgate that provides an extra place to sit and relax while enjoying the great outdoors. 
---

2021 Toyota Land Cruiser Powertrain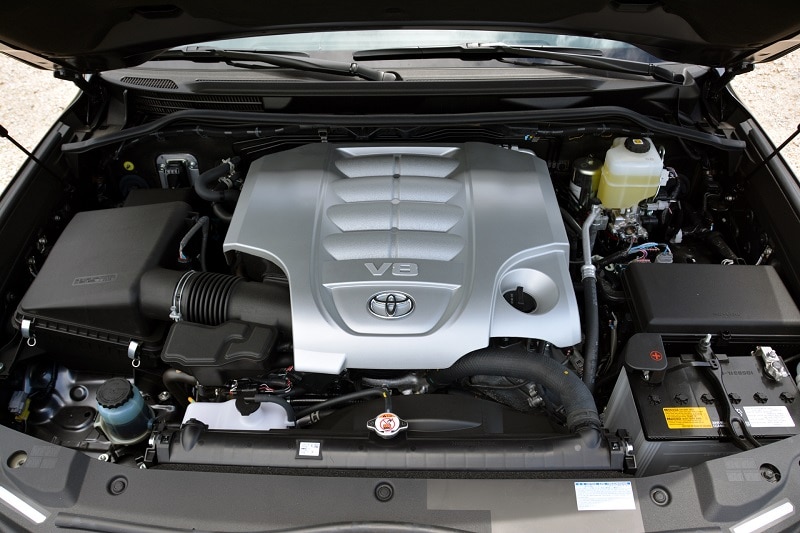 The Land Cruiser's wide, power dome hood hints at the torquey V-8 hiding beneath. All 2021 Toyota Land Cruiser models use a 5.7-liter V-8 rated at 381 horsepower and 401 lb-ft of torque, and this engine is backed by an eight-speed automatic transmission and a full-time four-wheel drive system. My favorite part about the Land Cruiser's design is that Toyota resisted the urge to put oversized wheels and low-profile tires on this SUV, which means there's plenty of ride height and give in the sidewalls for getting over obstacles. After all, the Land Cruiser definitely lives up to its name with the ability to easily cruise over any land!
Toyota makes this possible with standard features such as Crawl Control (sort of like cruise control for the trail) and the limited-slip center differential that ensure the Land Cruiser has all the traction it needs to get out of slippery situations, and while I didn't have the chance to take this Land Cruiser off-road, I've done so on many occasions in the past. It won't be able to follow a Jeep Wrangler down a rock-crawling trail, but it will be able to drive further into the woods than most luxury SUVs thanks to 8.9 inches of ground clearance and the ability to ford through almost 28 inches of water.
My time with this 2021 Toyota Land Cruiser was mostly city driving, which is probably the same conditions that the average buyer will put it through. Since most modern Land Cruisers will likely live a plush life as a daily commuter, the on-road suspension setup is about as smooth as such a big SUV can get. Yet it's  strong enough to haul a boat or just about any weekend to, thanks to its 8,100-pound towing capacity. Chances are that if you're shopping for an SUV weighing almost three tons, fuel economy isn't playing into any purchase decisions, but if you care, this bad boy returns 13 mpg in the city and 17 mpg on the highway.
---

2021 Toyota Land Cruiser Safety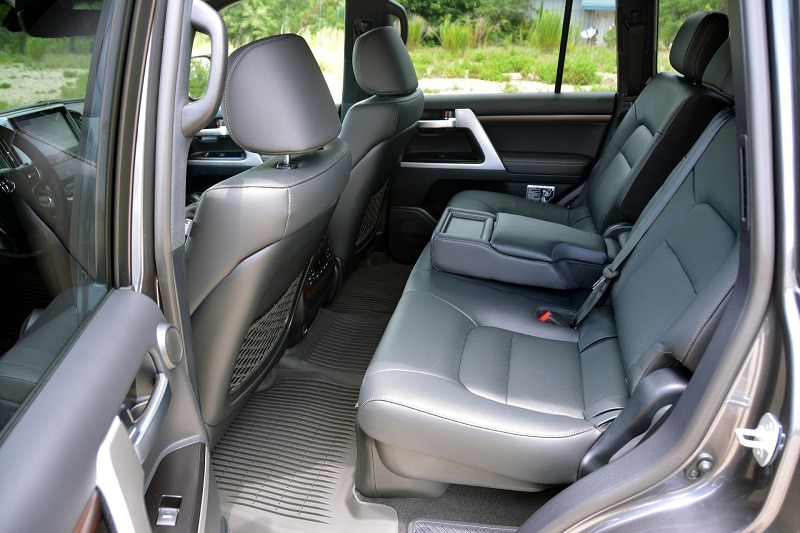 Although it hasn't been rated by the National Highway Traffic Safety Administration, the 2021 Toyota Land Cruiser does come standard with Dynamic Radar Cruise Control, Pre-Collision System with Pedestrian Detection, Lane Departure Alert and Automatic High Beams. 
---

2021 Toyota Land Cruiser Overall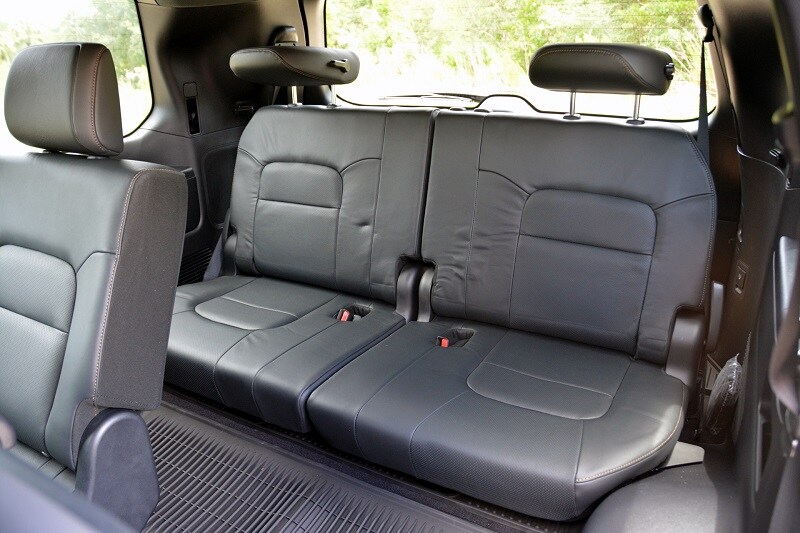 It's getting harder to find a three-row SUV that can venture too far off road, and the loss of the Toyota Land Cruiser makes that search even more difficult. The good news is that this SUV's spirit will live on as the next-gen
Lexus
 LX, but sadly the Land Cruiser name is officially dead in North America. 
If you want to own one of the last Land Cruisers, you better act fast and bring a big down payment. The starting price of $85,665 and that price jumps to more than $90,000 for the Heritage Edition equipped with the optional third row. For that price, you get a legendary SUV with the soul of a capable off-roader, and that's why the Land Cruiser has brand equity of the
Jeep Wrangler
and Range Rover. 
---
Jeffrey N. Ross
| Sep 21, 2021