Derek Shiekhi  | Sep 29, 2020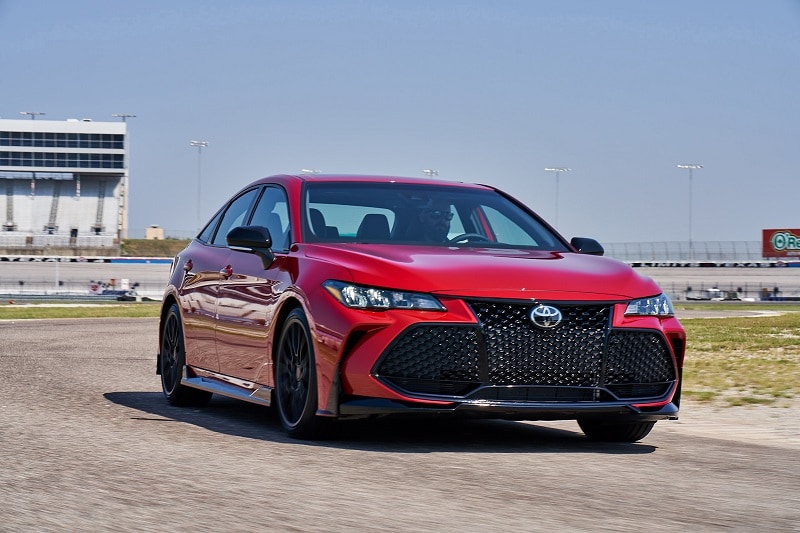 One of my favorite spots for taking photos of the cars I review for AutoNation Drive is an open dirt and rock parking lot near Austin's Zilker Park. Normally, it's a tranquil area that provides a great view of the downtown skyline. You occasionally hear the indistinct chatter of people going by as they walk the trail around Lady Bird Lake. The evening I went to shoot the 2020 Toyota Avalon TRD (starting price: $42,375, as-tested price: $45,394) was out of the ordinary.
Someone in a Tacoma couldn't resist the temptation of all of the empty dirt just a few yards away from where I was photographing and started ripping donuts. As the orange haze of their tail-happy antics dissipated, I realized something. What had just happened was a lot like the path of the Avalon. For decades, it was a calm, sedate, reliable vehicle. But then Toyota decided to let the performance specialists at TRD (Toyota Racing Development) go wild and make the most athletic Avalon ever.
Shop Toyota Avalon TRD Inventory
---
2020 Toyota Avalon TRD Exterior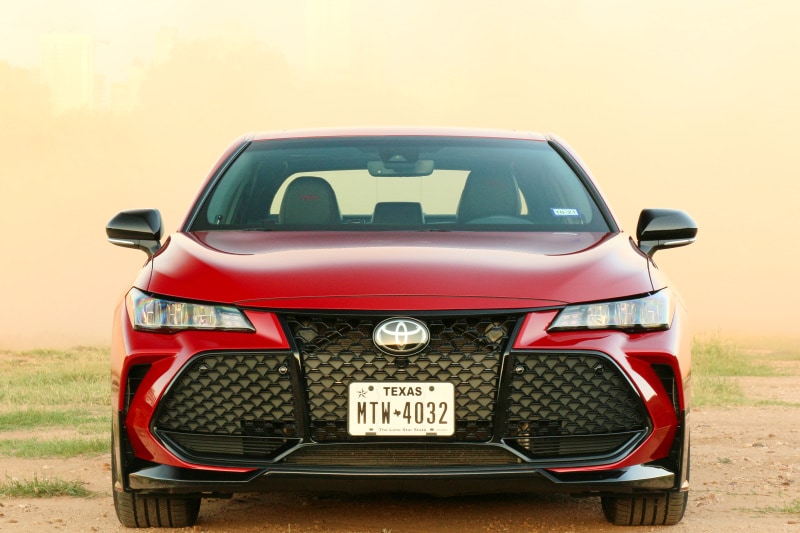 The gearheads at TRD definitely didn't go for a sleeper look. They wanted everyone to know that their version of the Avalon is a performance model. It has a body kit complete with front splitter, side skirts, rear spoiler and diffuser. It also sits 0.6 inches lower than milder Avalons above a set of lightweight matte-black 19-inch TRD wheels. TRD didn't give their build more power, but they did install a cat-back exhaust that pumps out a deep, raspy hum through a pair of polished tips.
TRD made other enhancements, but you have to look deeper to see them. They start at the bottom, where TRD thickened the underbody braces to make the Avalon more rigid. Stiffer coil springs and stabilizer bars cut body roll significantly at both ends. Engineers sharpened the Avalon's handling even more by installing a set of special shocks. They made sure the Avalon can stop just as quickly as it can move and swapped out the stock 12-inch front brakes for a pair of 12.9-inch rotors with red twin-piston calipers.
Shop Toyota Avalon TRD Inventory
---
2020 Toyota Avalon TRD Interior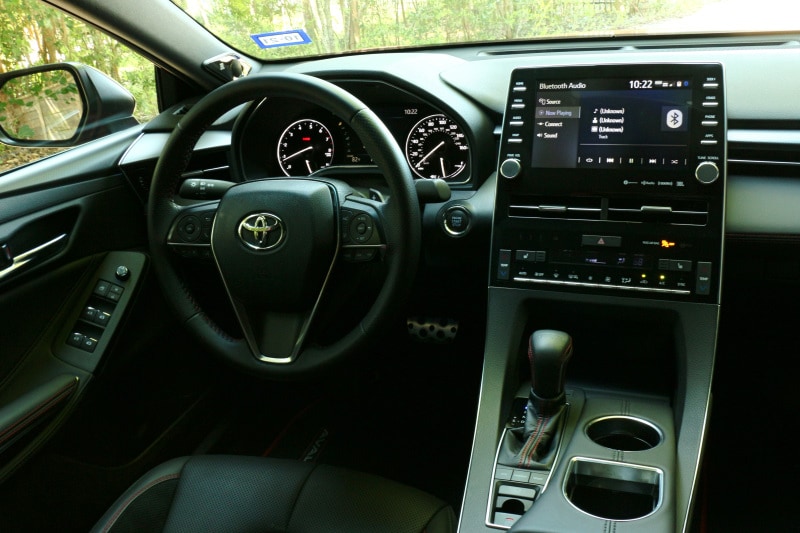 Inside the largely black and red cabin, cosmetic changes distinguish the Avalon TRD from its less athletic siblings. The heated front seats are covered with SofTex synthetic leather and Ultrasuede inserts. Red seat belts make them look even sportier. There are more TRD visual signatures on the embroidered headrests and embossed shift knob.
Aside from illuminated doorsills, the only other option my test car had was the 14-speaker, 1,200-watt JBL audio system with navigation. Large volume and tuning knobs flanked the nine-inch touchscreen. It was a completely different story with the hard buttons for accessing main functions, which were oddly small. 
Shop Toyota Avalon TRD Inventory
---
2020 Toyota Avalon TRD Performance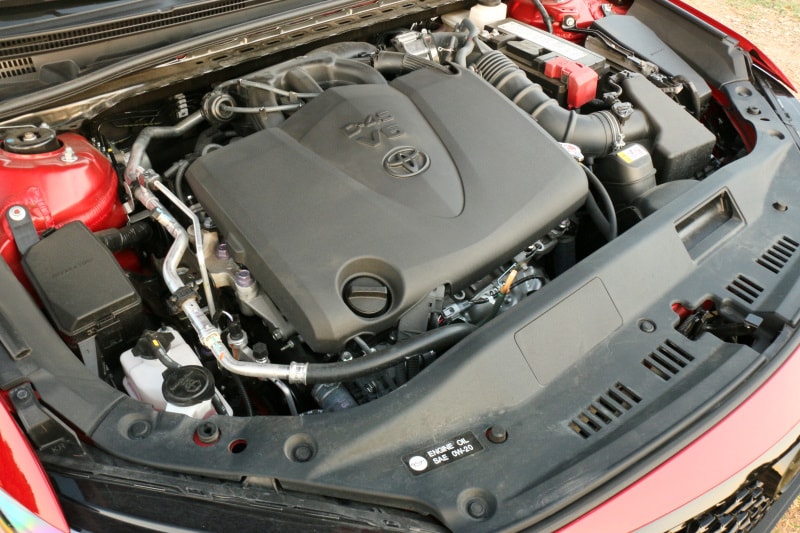 In December of 2018, I got the keys to a 2019 Avalon Touring. A trip with my girlfriend (now fiancé) and mother down curvy country roads to see the Christmas lights draped all over downtown Johnson City revealed just what a great job Toyota had done on the newest generation of its largest sedan. The Avalon Touring had plenty of oomph and its transmission always seemed willing to downshift to keep me in the most rewarding part of the power band. As satisfying as it was, it left me wondering how much further Toyota could go, particularly with tightening up the suspension. The Avalon TRD answered that lingering question.
In many performance cars, the steering seems to have a certain weight to it. The Avalon TRD's electric power steering setup had more of a tension to it - one that TRD tuned well. The tautness I felt every time I turned the leather-wrapped wheel came across as more organic than digital.
The Avalon TRD's new suspension hardware was everything I had hoped it would be. TRD had taken the fluff out of it, but left enough slack to keep the ride quality from being harsh and flinty. Someone in front of me on the highway inadvertently showed me just how effective their changes were. A doofus in a truck had failed to secure all of the construction trash in their trailer, which caused me to have to swerve around a chunk of drywall on the road. With a quick right-left flick of the wheel, I was able to dodge it. Even though I was alarmed by the unexpected bit of debris, the Avalon TRD stayed planted and composed.
One of the biggest indicators of TRD's success was how I drove their special Avalon. Like other non-hybrid Avalons, the TRD model has a naturally aspirated 3.5-liter V6 with 301 horsepower and 267 lb-ft of torque. It's not a small four-cylinder engine that you have to wind up to the stratosphere to fully enjoy or a turbocharged power plant that kicks in with a surge of manic acceleration, but it made me fall in love with the part of the tachometer beyond the 4,000 rpm mark, especially when I had Sport mode engaged. Power built at a steady, linear rate. The longer I kept my right foot down, the more I enjoyed the experience.
For being a single-clutch gearbox, the eight-speed automatic performed well whether I left it to swap cogs itself or did my own shifting with the paddles behind the steering wheel. Sight distance on some of the curves outside of Austin can be limited or nearly non-existent, which made me all the more grateful for the Avalon TRD's larger front rotors and the ease with which I could modulate their stopping power.
Shop Toyota Avalon TRD Inventory
---
2020 Toyota Avalon TRD Safety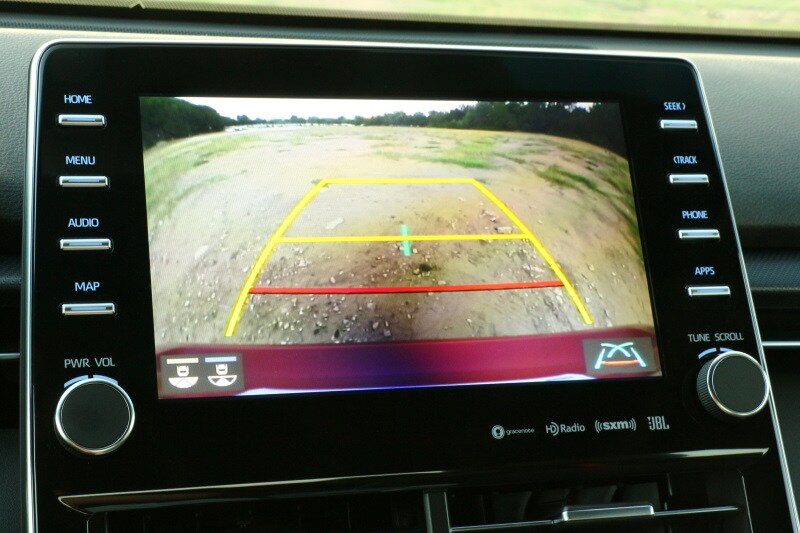 Those bigger brakes were one part of my test car's array of standard safety features.
The Toyota Safety Sense-P package contained most of them: automatic high beams, Pre-Collison System with Pedestrian Detection, Full Speed Range Dynamic Radar Cruise Control and Lane Departure Warning with Steering Assist. Blind Spot Monitor and Rear Cross-Traffic Alert were standalone technologies that completed the Avalon TRD's 360 degrees of coverage.
The National Highway Traffic Safety Administration put the Avalon through its own series of tests. After crashing it in a variety of scenarios, including front and side impacts, the NHTSA gave it its highest score of five stars.
Shop Toyota Avalon TRD Inventory
---
2020 Toyota Avalon TRD Overall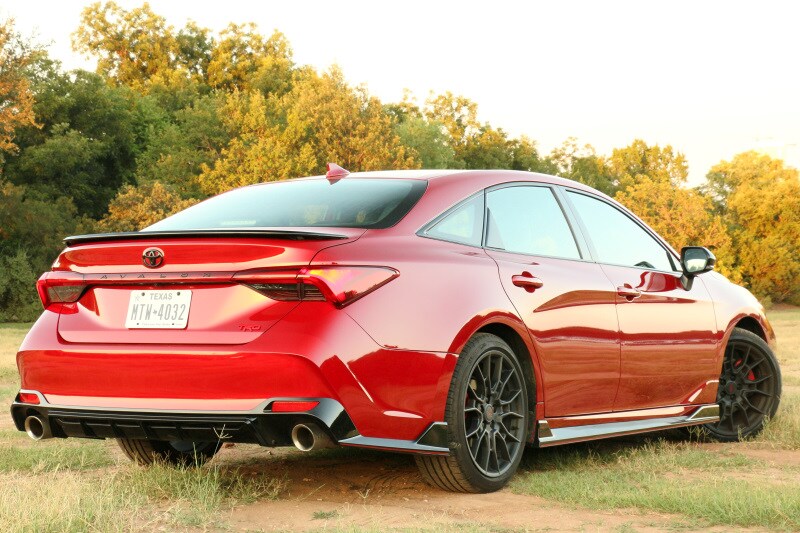 It's a shame TRD has never been able to formally modify an Avalon until now. The 2020 TRD model transforms an already respectable machine into one that performs just as well as its sporty looks suggest it will. Experience what I'm talking about first hand at the AutoNation Toyota dealership closest to you.
---
2020 Toyota Avalon TRD Specs
Layout
4-door, 5-passenger, FWD
Engine/Transmission
3.5L V6, 301 hp, 267 lb-ft
Eight-speed automatic 
Mileage
22/31 mpg (city/hwy)
NHTSA Safety Rating

★ ★ ★ ★ ★
---
AutoNation Drive Test Drive Review: ★ ★ ★ ★
---
More Research
Browse more automotive research than you can shake a stick shift at.
---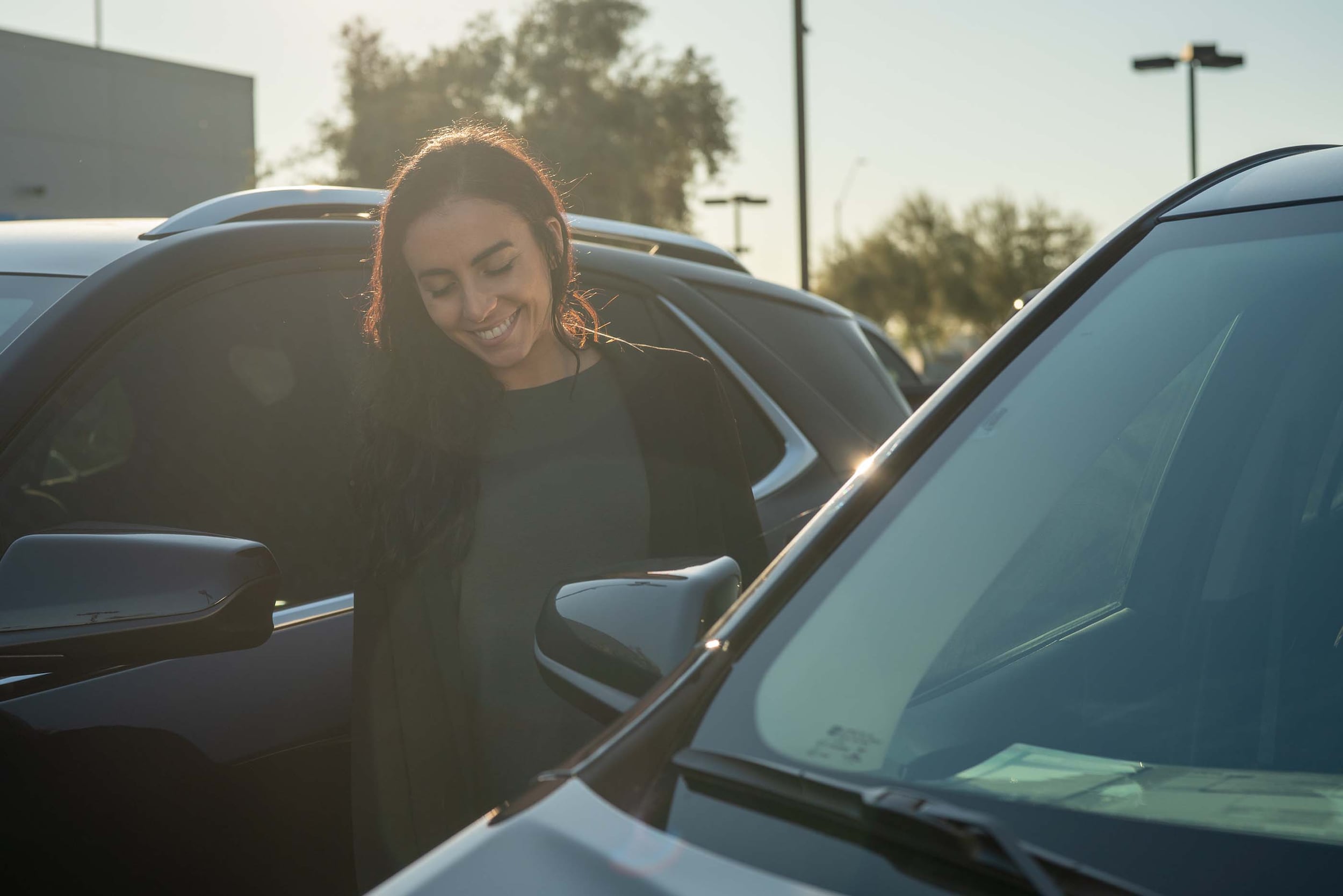 Test Drive Reviews
Our automotive experts at AutoNation Drive weigh in on price, safety, and performance of popular cars, trucks, and SUVs.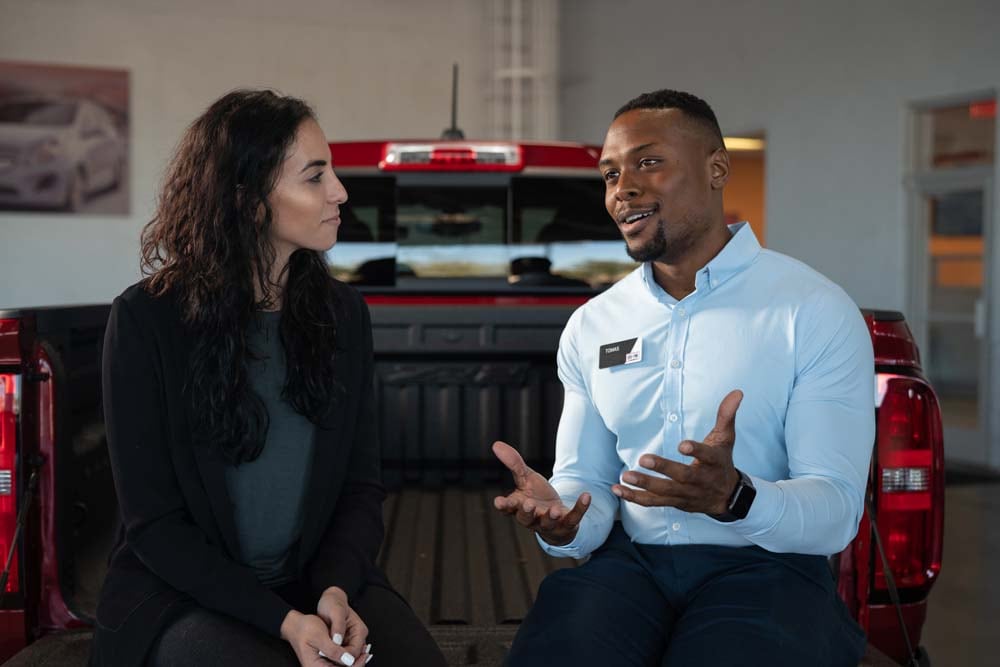 Car Buying Advice
If you're buying a car, truck, or SUV, the chances are - you need help. Don't worry. Our automotive experts are here to help.