Omar Rana | Jan 28, 2021
---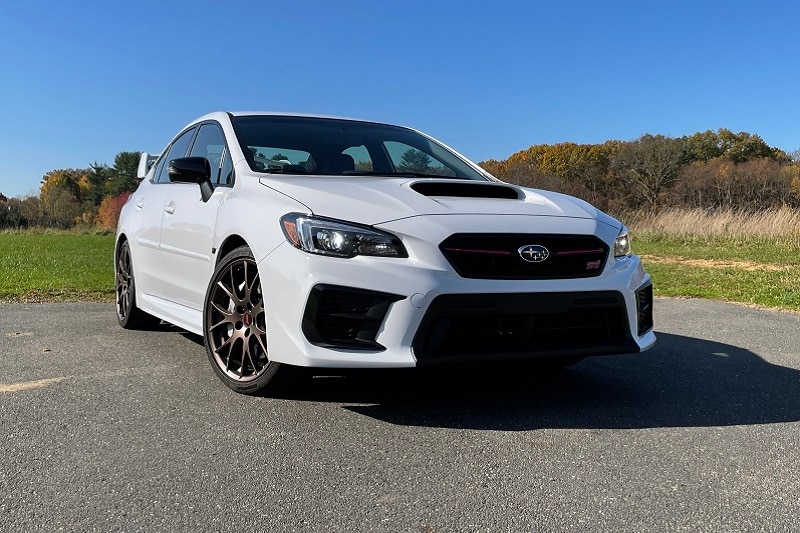 Thanks to its rich rally heritage, the Subaru WRX STI has earned a lot of respect in the enthusiast world. And while some folks will be turned off by its somewhat expensive price tag, those who know, know. The WRX is by far one of the best-handling cars ever made, and if you're looking for a JDM sports car to daily drive, it should be at the top of your list.
With a next-generation WRX STI currently in the works, Subaru is pumping out special edition versions of the current car, like the Series White. Of course, being a special edition model, the Series White costs slightly more than the base WRX STI. So is the higher price tag worth it? Let's take a look and find out!
---
2020 Subaru WRX STI Series White Exterior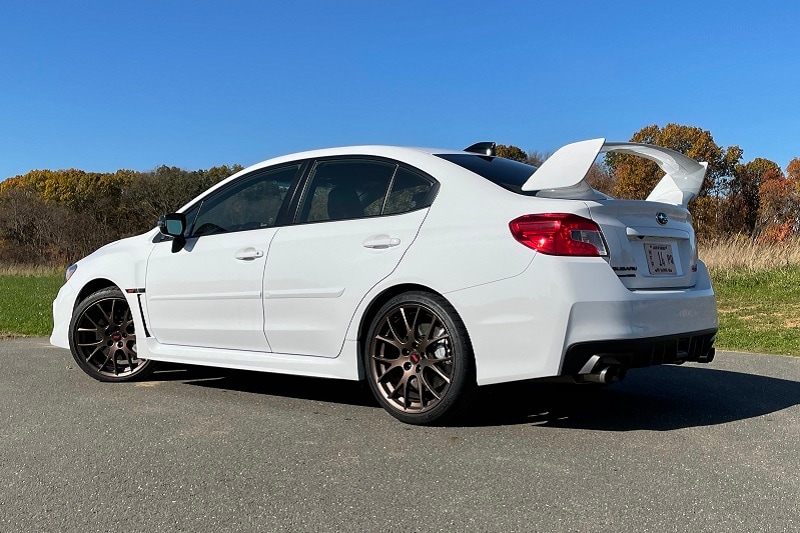 For the record, the exterior design looks pretty cool, even if it hasn't changed tremendously in recent years. In fact, one of the reasons many sports car shoppers are attracted to the WRX STI is because it has stayed true to its enthusiast roots.
The 2020 Subaru WRX STI Series White does get some model exclusive touches, including the Ceramic White paint, 19-inch matte bronze wheels, crystal black silica side mirrors, STI badging on the side, a matte black rear badge, and cherry blossom red accents.
While Subaru isn't known for cutting-edge design, the WRX STI is one of the sharpest looking cars it currently sells. The most striking design element is obviously the giant spoiler in the back, which has become somewhat of a signature look for the WRX STI.
---
2020 Subaru WRX STI Series White Interior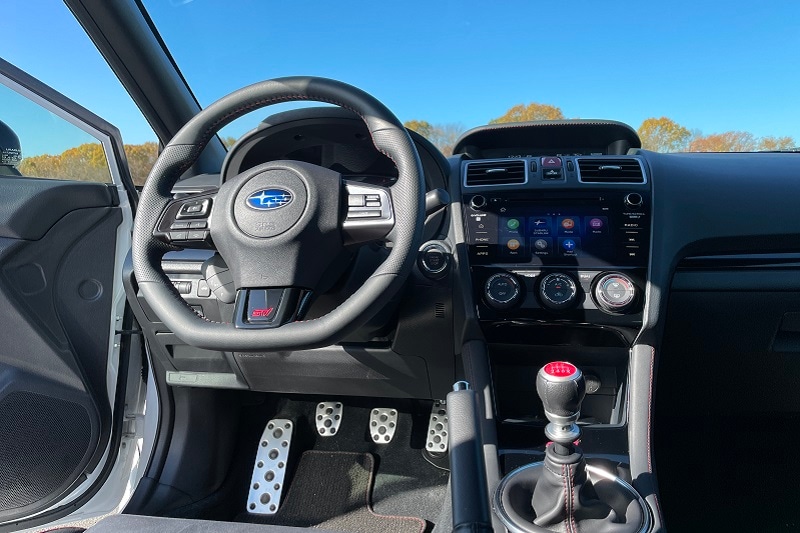 Inside the cabin, the WRX has a decidedly old-school JDM feel, which is honestly part of the car's appeal. There aren't a lot of bells and whistles, and everything is designed around driving thrills. That said, modernization isn't completely lost, as there's a touchscreen infotainment system with Apple CarPlay and Android Auto, so you have smartphone connectivity.
That said, once you start feeling around the cabin, you'll find plenty of hard plastic, which can be a little disappointing for a car that costs over $42,000. In this price range, you have a vast amount of sports cars with more modern, more cushy interiors.
Comfort-wise, the seats are comfortable and are well-bolstered, so you'll be held in place when you're pushing this baby. Rear legroom comes in at 35.4-inches, which means adults will fit back there, so road trips with your friends won't be an issue.
---
2020 Subaru WRX STI Series White Powertrain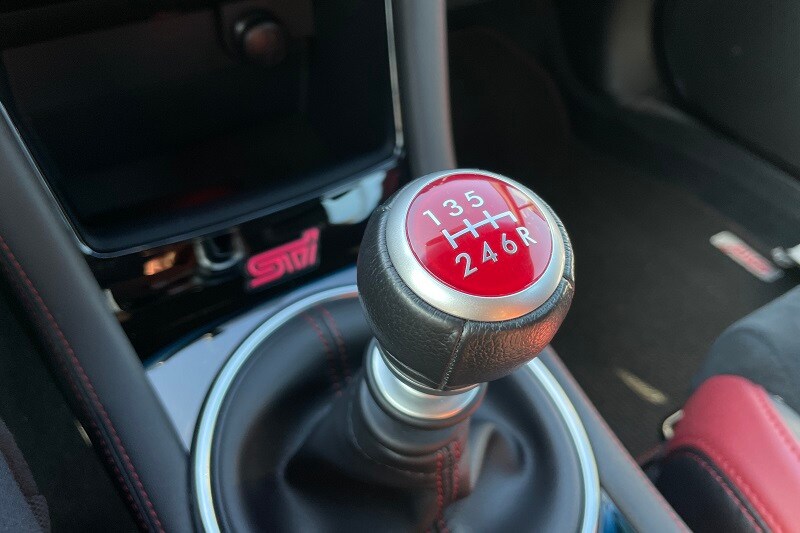 Performance is where the WRX really shines. While the model testing here is a special edition, it doesn't come with any engine upgrades, there's still plenty of poke. Power comes from a 2.5-liter boxer four-cylinder engine making 310 horsepower and 290 lb-ft of torque. That's good enough to make the sprint to 60 mph run in 5.6 seconds, and hit a top speed of 159 mph.
But specs aside, the WRX is less about straight-line speed, and far more about handling prowess and precision. While there are loads of fast cars on the market, the WRX distinguishes itself by how simple it is to drive quickly. This is probably one of the best handling cars you'll ever drive, if only because of the supreme confidence it inspires. Throwing this beast into corners is a joy, and the way it grips the road is simply mind-blowing. Be warned, after a couple trips around the block, you might find yourself looking up old rally videos on YouTube.
Now, if you consider yourself to be an advanced driver, you can customize many attributes of the Subaru WRX STI to tune it to your style. Keep in mind, though, settings like torque distribution should only be configured if you know what you're doing. For most folks out there, keeping the WRX in auto mode will provide for plenty of fun.
Fuel-economy wise, the 2020 Subaru WRX STI Series White averages an EPA-rated 16/22 mpg* (city/highway).
---
2020 Subaru WRX STI Series White Safety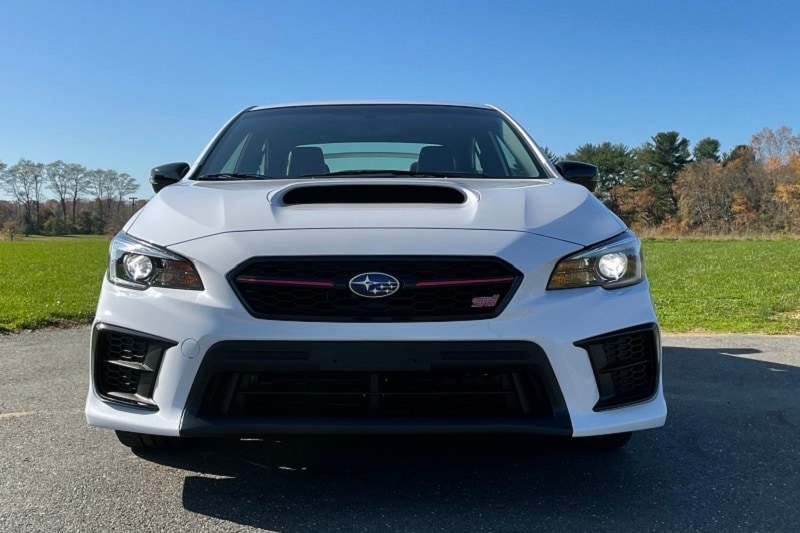 Subaru is well known for being a safety- centric brand, and the 2020 WRX earned a five-star rating from the National Highway Traffic Safety Administration. The high-performance sedan was also named a Top Safety Pick by the Insurance Institute for Highway Safety.
When equipped with the six-speed manual, the 2020 Subaru WRX STI comes with basic safety fare like daytime running lights, a rearview camera, and power brake assist. But versions with the CVT automatic come standard with Subaru's EyeSight suite, which includes Automatic Emergency Braking, Adaptive Cruise Control, and Active Lane Control. That package is currently not available for manual transmission models. 
---
2020 Subaru WRX STI Series White Overall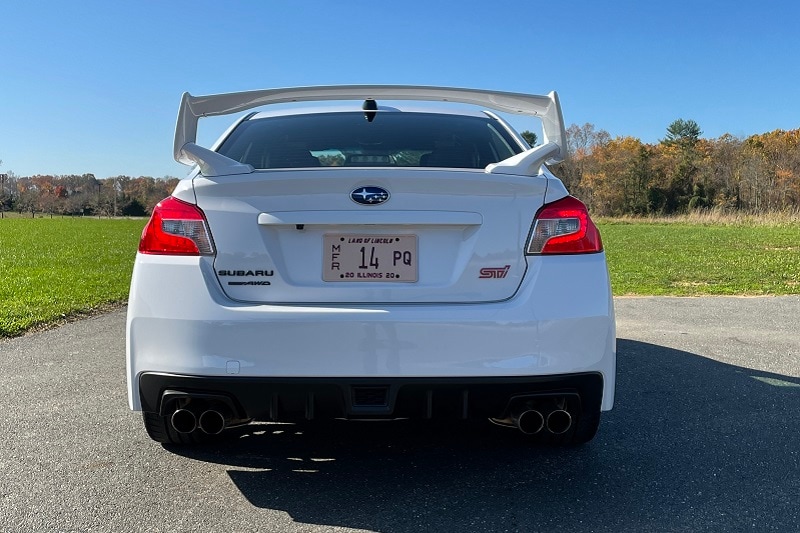 The Subaru WRX STI has somewhat of a cult following, and after spending a week with one, I totally understand why. Simply put, this is one of the best sports cars out there. Yes, it does demand a somewhat hefty price tag, but the amount of fun and feedback that it offers is simply outstanding.
Driving the current model makes me extremely excited to see how Subaru pushes the envelope with the next-generation WRX STI, which is set to debut later this year. Rumors suggest it will make north of 400 horsepower, and offer even more refinement than the current generation. 
For now, you can get into a 2020 Subaru WRX STI for a starting price tag of $36,995** for the base model, or $42,694 for the WRX STI Series White seen here. Visit your local AutoNation Subaru dealership for a test drive today.