Derek Shiekhi | Nov 19, 2022
---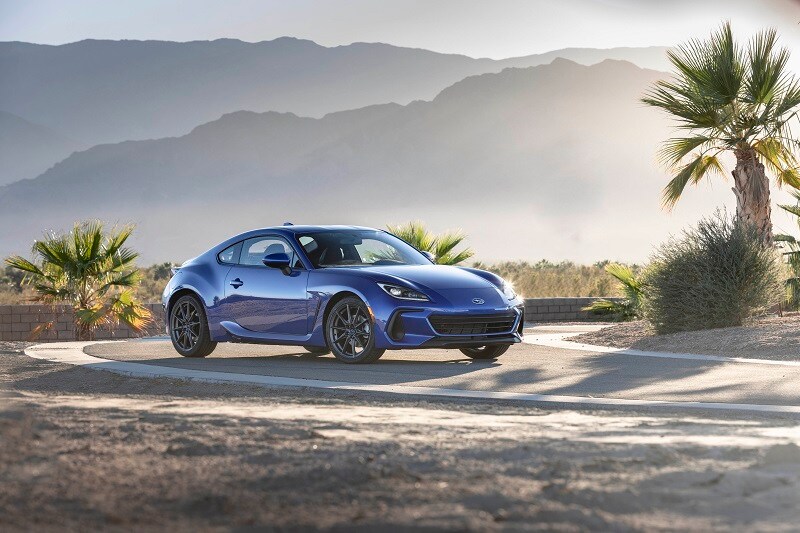 Automotive enthusiasts waited more than 20 years for Toyota to make an all-new Supra. It finally scratched that itch when it brought the icon back as a 2020 model. There was so much excitement over the return of the Supra that it was easy to lose sight of the fact that Toyota's Scion sub-brand (and then Toyota itself) and Subaru had been making sporty rear-wheel-drive coupes, the FR-S (which turned into the 86) and BRZ, respectively, since the 2013 model year. Those two offered curvy styling with four-cylinder power and athletic handling at affordable prices.
Subaru stuck with the same basic formula for the upcoming second-generation BRZ (we imagine Toyota will unveil the 2.0 version of the Toyota 86 in the near future). Available in Premium and Limited trim levels, the 2022 model is a small, nimble 2+2 coupe, but has new looks, fresh tech and more power.
---
2022 Subaru BRZ Exterior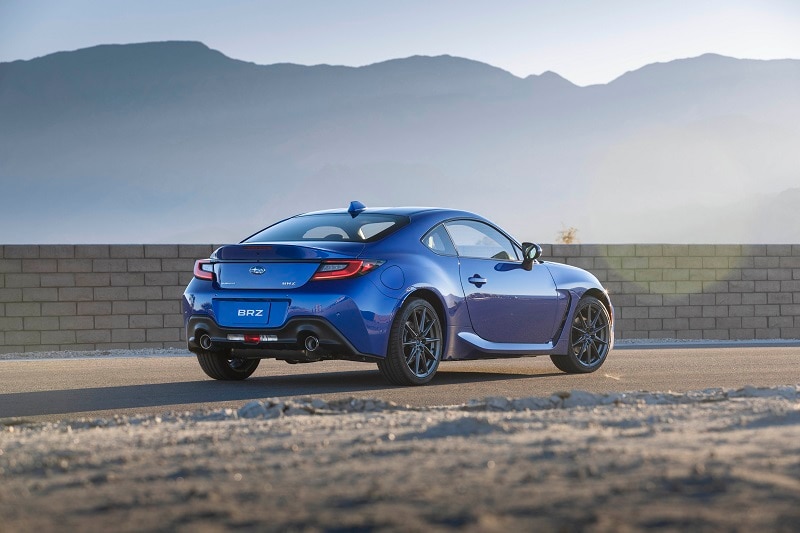 Subaru used the same evolutionary-over-revolutionary approach to designing the new BRZ. Large functional intakes flank the low-set grille. The pointy headlight casings flow back into the bulging front fenders. Wheel and tire sizes vary based on trim level. Premium models come with 17-inch wheels and 215/45 R17 87W tires; Limited models get 18s wrapped in 215/40 R18 85Y rubber. A slash-like vent cut into the front panels gives the BRZ a racy look while reducing drag. Side spoilers below the doors do their part to manage aerodynamics by increasing downforce. The muscular rear fenders provide not-so-subtle hints about how the BRZ puts its power to the road. A pronounced "ducktail" spoiler helps air push down on the back end and keep it planted. Lower down, a strip of trim links the blade-like taillights. Just like the roof, the black rear fascia has a "double bubble" design - and a pair of chrome exhaust finishers exiting from it.
Subaru stayed true to the visual DNA of the first-generation BRZ. It didn't wildly deviate from the first-generation model's specs, either. The '22 version has roughly the same wheelbase length and height. Both cars are exactly the same width. The biggest dimensional change is the new BRZ's length, which is up to 167.9 inches - an increase of 1.2. Curb weight is up, but not by much. The lightest 2022 BRZ, the Premium model with the available six-speed manual, tips the scales at 2,815 pounds. The equivalent 2020 BRZ weighs in at 2,798 pounds. Even at its heaviest (Limited with the six-speed automatic gearbox), the new BRZ is only 41 pounds heavier than its similarly equipped predecessor.
---
2022 Subaru BRZ Interior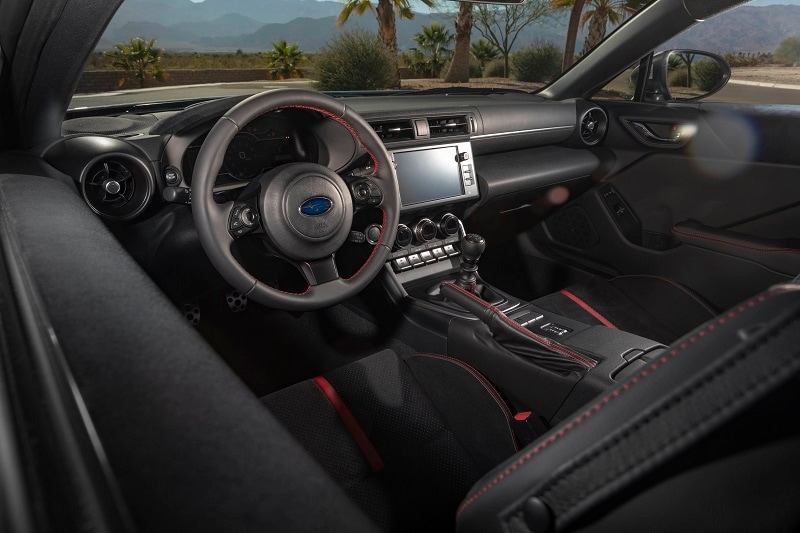 In a lot of ways, the 2022 BRZ's cockpit is just as familiar as its bodywork. It still has a three-spoke steering wheel, round outboard HVAC vents, pair of air outlets above the center screen and traditional emergency brake handle. The tech is completely new, though. Instead of analog gauges for the tachometer and speedometer, the 2022 BRZ has a customizable seven-inch digital display that can show basic info, such as speed and revs, as well as readouts for amps, g-force, water temperature and more. Subaru replaced the outgoing seven-inch infotainment touchscreen with an seven-inch unit for the Subaru Starlink multimedia system, which is compatible with Android Auto and Apple CarPlay.
If the BRZ's back seats are anything like they were before, they'll probably function better as storage areas. According to Subaru, when folded down, they enable the BRZ to carry "four race tires and tools for track days" - events we can envision many future BRZ owners attending.
---
2022 Subaru BRZ Performance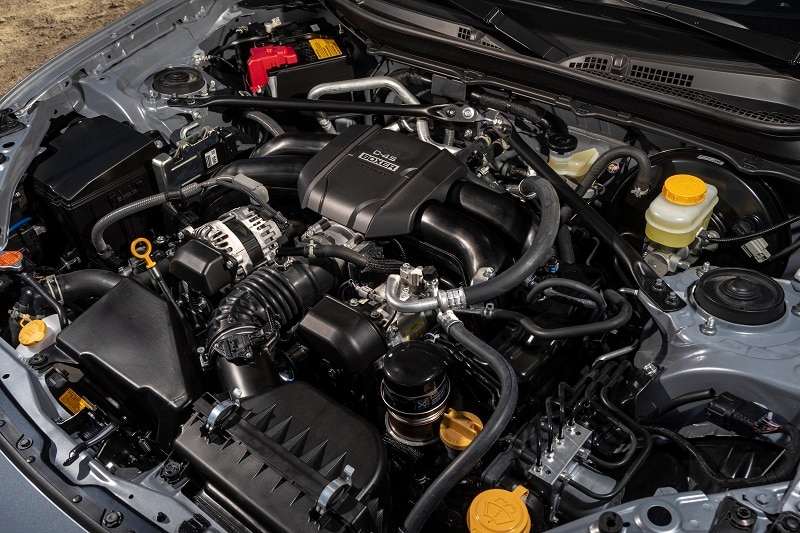 Subaru addressed one of the most common complaints about the original BRZ: power. It swapped out the 2.0-liter Boxer four-cylinder engine for a larger, naturally aspirated power plant. The 2.4-liter Boxer four produces 228 horsepower (up from the maximum of 205 generated by the last-gen auto BRZ ) and 184 lb-ft of torque (up from 156). Thanks to the engine's low placement in the chassis, the BRZ's Center of Gravity has gone down, which gives it sharper reflexes.
Transmission options are a six- speed manual and a six-speed automatic with paddle shifters and a new Sport mode that blips the throttle on downshifts and holds a lower gear in hard curves.  
In addition to that extra power, the new BRZ has a reinforced chassis mounting system, sub-frame architecture and other upgrades that make the chassis significantly stiffer. Behind the wheel, that translates to better turn-in and steering response. Tweaks to the Vehicle Stability Control (VSC) traction and stability system raise the threshold at which it intervenes to restore grip. There are five selectable settings. A full off mode is available as the ultimate test of driving abilities.
---
2022 Subaru BRZ Safety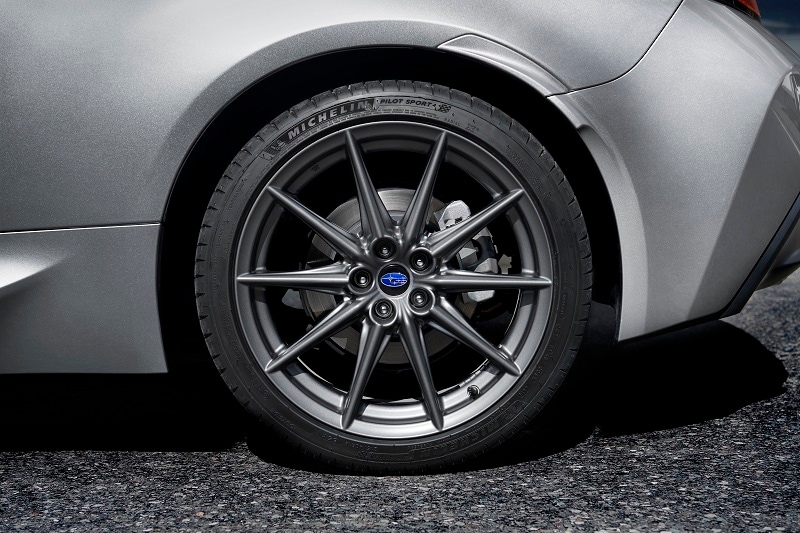 Expect the current BRZ's safety features to carry over to the 2022 model. Opting for the automatic transmission brings the added benefit of Subaru's EyeSight Driver Assist Technology, a package which typically includes features such as Pre-Collision Braking, Lane Keep Assist and Sway Warning, Adaptive Cruise Control and more. According to Subaru, EyeSight has helped reduce rear-end crashes with injuries by up to 85 percent. 
---
2022 Subaru BRZ Overall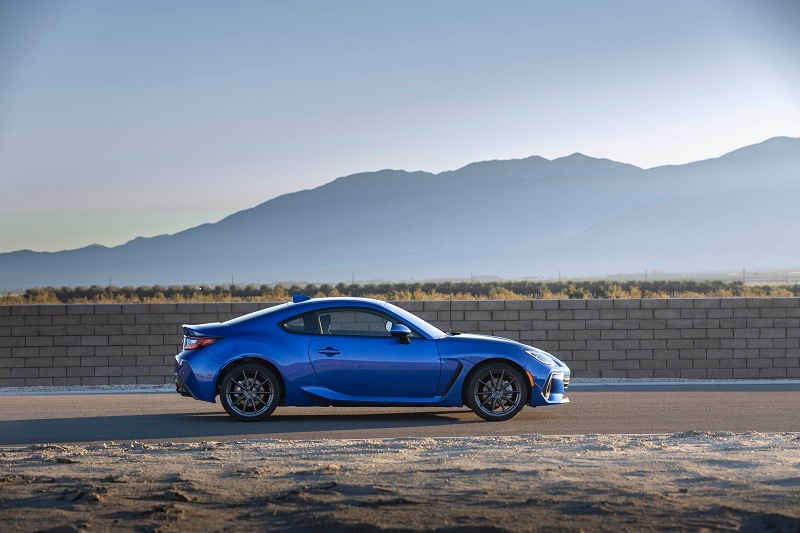 The 2022 BRZ builds on the things that made the original such an enjoyable driver's car and fills in some of its gaps, especially the one under the hood. Subaru hasn't announced its pricing or fuel economy figures yet. It'll release those closer to the BRZ's on-sale date, which will be in early fall of 2021. Mark your calendar and plan a visit to your local AutoNation Subaru dealership so you can test it out.
---
2022 Subaru BRZ Specs
Engine/Transmission
2.4L I4, 228 hp, 184 lb-ft
Six speed manual or six-speed automatic
Mileage
27/35 mpg (city/hwy)
---
More Research
Browse more automotive research than you can shake a stick shift at.
---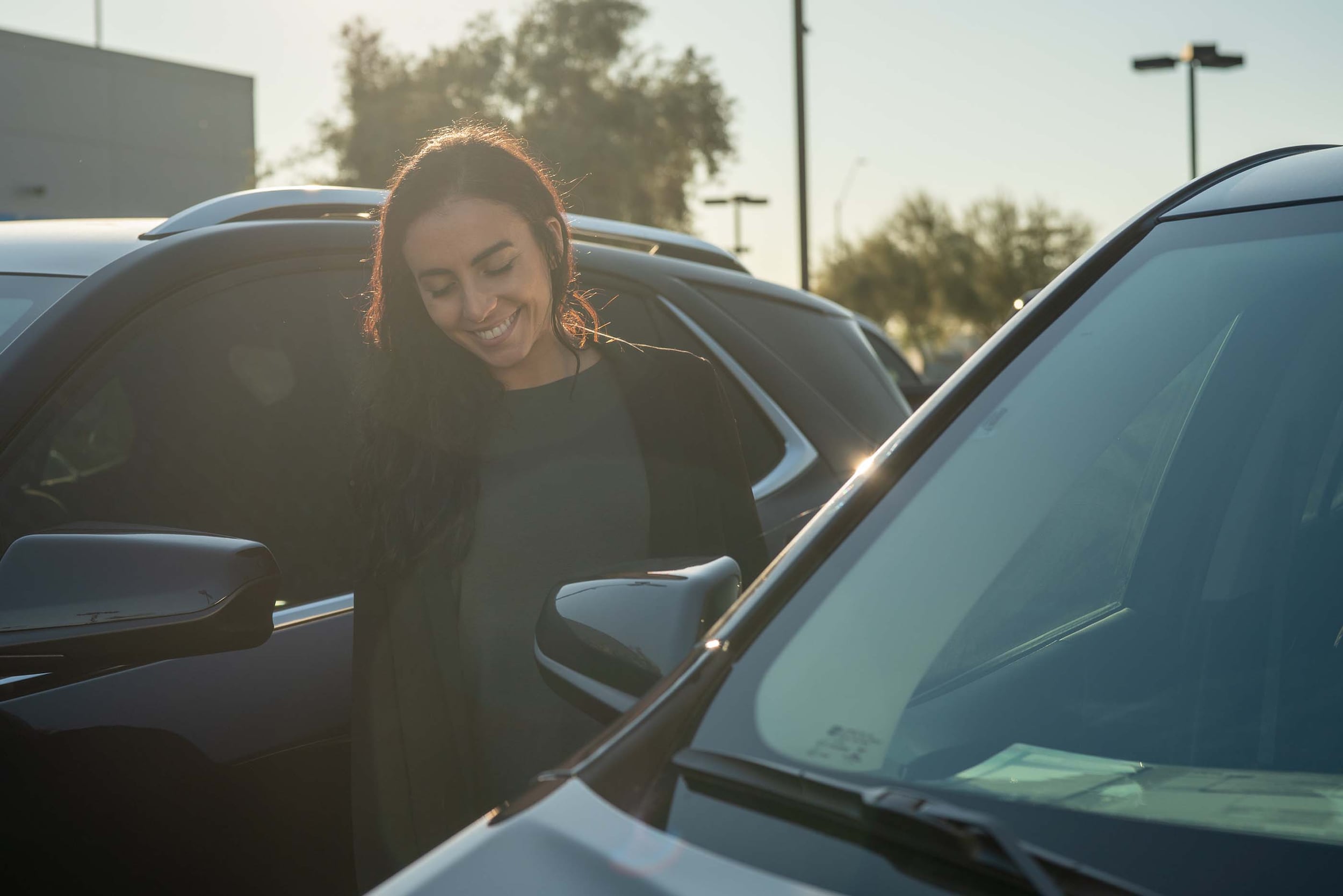 Test Drive Reviews
Our automotive experts at AutoNation Drive weigh in on price, safety, and performance of popular cars, trucks, and SUVs.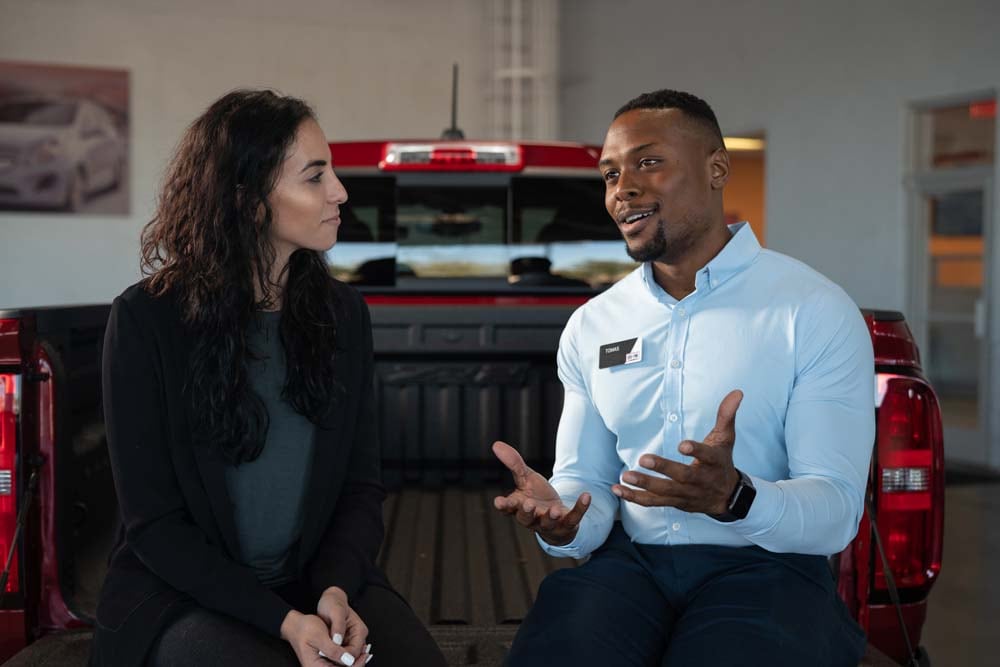 Car Buying Advice
If you're buying a car, truck, or SUV, the chances are - you need help. Don't worry. Our automotive experts are here to help.