2022 MINI Cooper S Test Drive Review

  
---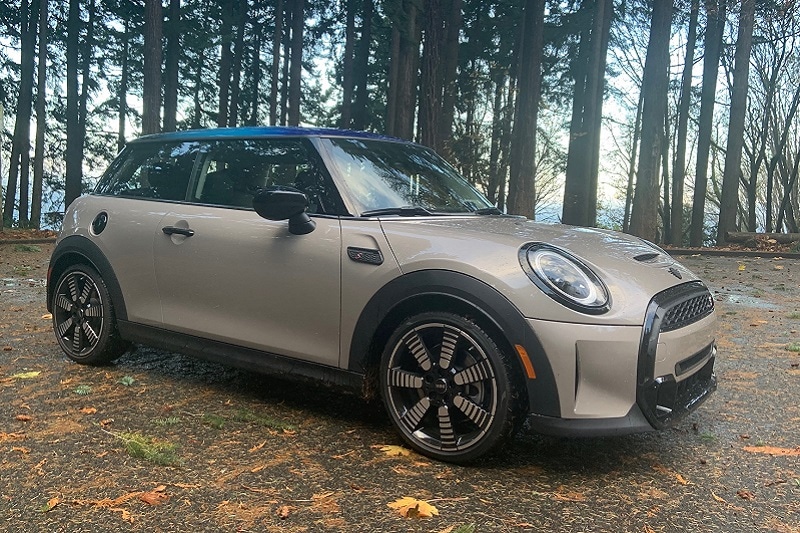 At the 1999 Frankfurt Motor Show, the Global Automotive Elections Foundation announced the winner of its Global Car of the Century poll, an exhaustive three-year survey of automotive insiders. As you might expect, Henry Ford's Model T took the top spot. But the original MINI, with its innovative transverse engine, front-wheel-drive design, was right behind the Tin Lizzy. So while the physical footprint of the MINI might be tiny, its impact has been nothing short of monumental.       
Over the course of its original 41-year production run, the plucky little machine won hearts across the globe, and thanks to the speed demons at John Cooper Works, it also proved to be a giant killer in the world of motorsport. Now, when the reborn model landed on our shores in 2002, it won the coveted North American Car of the Year award, so the current incarnation is no stranger to accolades either. And after spending a week with the two-door 2022 MINI Cooper S, it's delightfully easy to see why. Good things truly do come in small packages.
---

2022 MINI Cooper S Exterior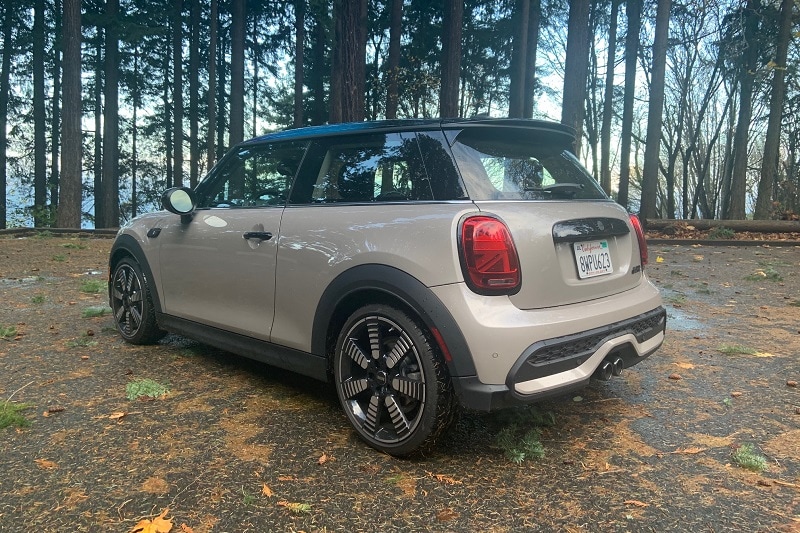 While the model has grown in size over the years, the designers have done a fantastic job of preserving the MINI's iconic looks. Meaning that even from a football pitch away, my tester was unmistakable as anything but a MINI. The lower body was finished in Rooftop Grey Metallic, an understated color that has an almost khaki hue to it, while the top featured a multi-tone scheme, which fades from dark blue, to light blue, to black. Personally? I'd have opted for a Union Jack or checkerboard, though the treatment did look cool.    
Overall, it's impossible to deny that any MINI is as cute as a button. But on my tester the exterior trim, mirrors, door handles, gas cap, and badging was all done in piano black, which gave it a little edge. The effect is similar to seeing a French Bull wearing a spiked collar, and I dug it. Look closer at the sheet metal, however, and you'll notice the hood vent, intakes in the lower corner of the grille surround, and the large intercooler under the radiator, all of which speak to the potent little mill under the hood. Like the original, the wheels are positioned right at the edges of each corner, which contributes to the MINI's go-kart footprint. The only thing I didn't like about the exterior of this Cooper S were the 18-inch Pulse Spoke wheels, but your mileage may vary. 
That said, my favorite exterior detail is unquestionably the Union Jack-themed taillights.  Regardless of how you feel about merry old England, they're fantastic, and the cool factor rivals that of any vehicle on sale today.
---

2022 MINI Cooper S Interior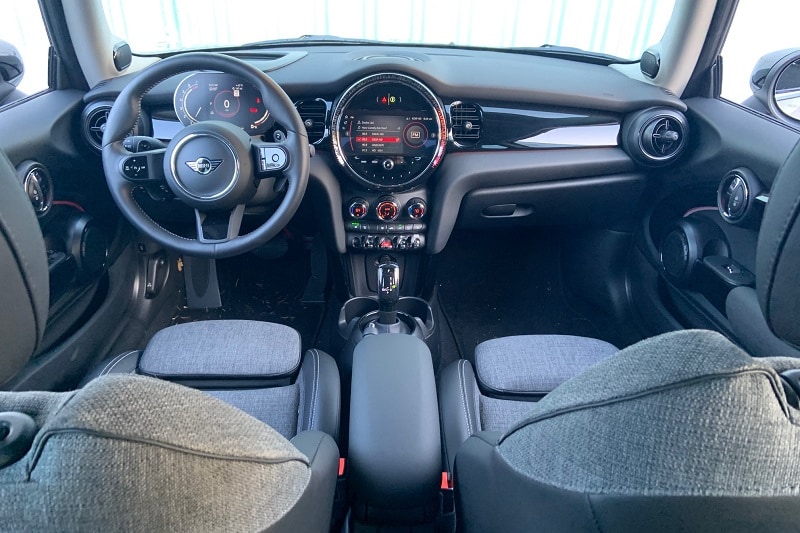 Previously, MINIs all featured a massive, centrally mounted speedometer, but that's been retired. The speedo and tach are now displayed on a small, freestanding screen behind the wheel, and the effect is clean and modern. While there's still a large circular element at the middle of the dash, it now houses the 8.8-inch infotainment screen, along with a prominent volume knob.  In practice, the circular trim piece makes the screen look a tad small, but the display is more than usable, and the dynamic lighting at the edges of the housing is a neat touch. For example, it'll turn red to indicate the volume level, and turn from yellow to red when you're backing up toward an object at the rear. Pretty trick.     
Interior-wise, there's no shortage of things to love about the MINI. Build quality is excellent, and every touchpoint is supple. Plus, everything feels cohesive design wise. For example, the circular theme of the dash is reflected in the door pulls, which sit in a round assembly that, along with the adjustable ambient lighting, provides a visual flare. Though the adjustment was a little wonky, I thought the seats were well-bolstered and comfortable. But more importantly, there was plenty of space for my 6'2" frame. All told, the toggle switches in the center console were probably my favorite interior bit. They're a joy to touch, and I smiled every single time I thumbed the bright red one used to fire up the engine, or toggled into sport mode. 
As you might expect, the back seats are tight, though they'd be fine to carry children, or even adults in a pinch. Just don't take any extended road trips with a full house, and you'll likely be just fine. Obviously, the MINI is a small car, and the cargo capacity reflects that. Behind the rear seats, there's 8.7 cubic feet of space, which climbs to 34 cubic feet when you fold them down.
---

2022 MINI Cooper S Performance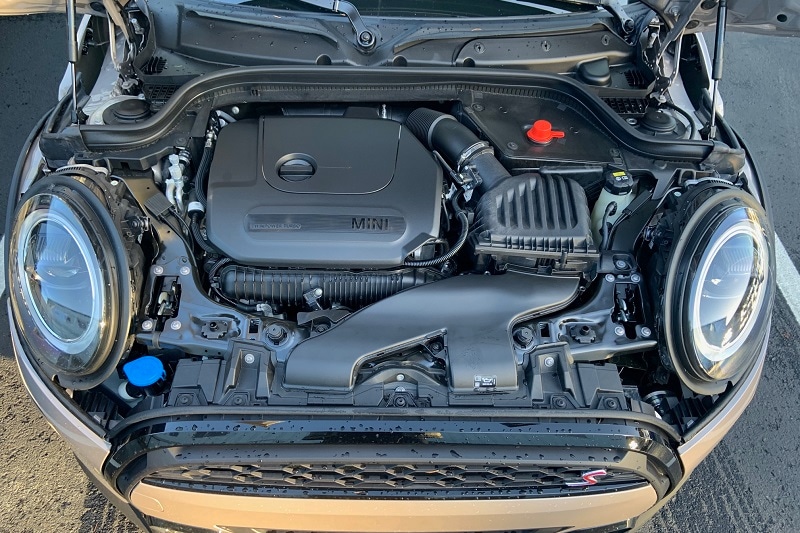 While the MINI might be as British as warm beer and cold summer rain, in this yank's opinion, it's loads more fun than either. As enthusiasts know, MINIs are BMWs under the skin, and given the premium the Motoren Werke puts on the driving experience? This is a great thing. 
Motivation is provided by a turbocharged 2.0-liter four-cylinder engine that pumps out 189 horsepower and 207 lb-ft of torque, which sounds relatively modest. But in two-door spec, the Cooper S tips the scales at around 2,800 pounds, so it never feels underpowered. For example, even with the traction control enabled, overly aggressive starts will spin the tires. The sprint to 60 mph takes around six seconds, and while that's not lightning quick, from behind the wheel it more importantly feels quick. And straight-line speed isn't what the MINI is about anyway. 
This is a machine that's happiest when it's being flung into tight corners or darting through breaks in traffic, and it'll flip a U-turn as gracefully as a Bolshoi ballerina spins a pirouette. In crowded urban settings, it's so agile you might as well be piloting a hummingbird. The suspension is on the firmer side, but I never found it uncomfortable, and the steering was fabulous. Along with being perfectly weighted, it provided more feedback than a Montessori kindergarten teacher, which made it wonderfully confidence-inspiring on twisty roads. While my tester was equipped with a seven-speed dual clutch transmission, a six-speed stick is available. Now, if I was ticking the option boxes, I would absolutely get the stick. No question. But when it comes to job performance, it's hard to fault the MINI's DCT, even if shifting with paddles isn't as fun as rowing your own gears.     
As you might imagine, the MINI's small size makes it an attractive proposition for city dwellers, and those used to managing full-size vehicles will be amazed at just how easy it is to park. Seriously, if this thing was any easier to stow, it would turn a briefcase, like George Jetson's flying car. Gas mileage isn't bad either. It's EPA rated at 28 city and 38 highway, which is respectable but not exceptional, though it's tough to find a vehicle that'll compete with the MINI when it comes to smiles-per-gallon.
---

2022 MINI Cooper S Safety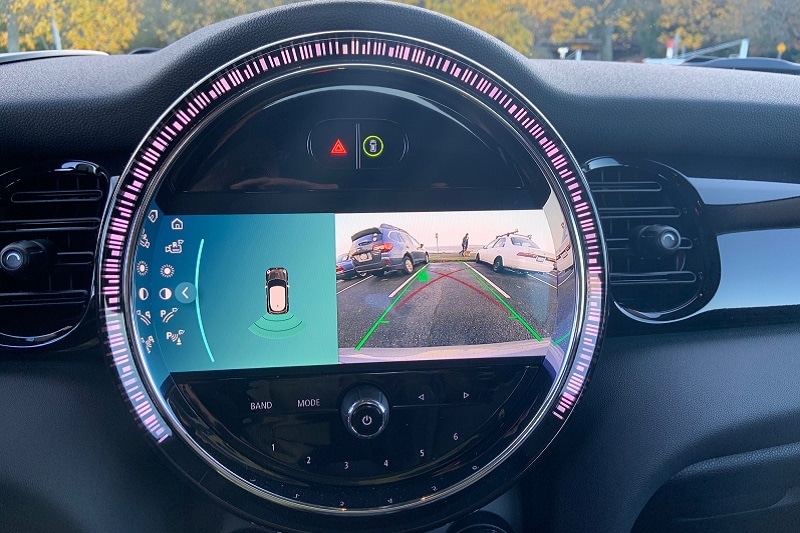 In testing by the National Highway Traffic Safety Administration, the 2022 MINI Cooper S earned four out of five stars. 
Every MINI is equipped with MINI's Active Driving Safety Assistant, which includes Forward Collision, Pedestrian and Lane Departure Warnings, along with High-Beam Assist, Rain-Sensing Windshield Wipers, and full LED exterior lighting. While all new vehicles are required to have a backup camera, it's worth noting that the MINI's is excellent, just as it is on its BMW cousins.
---

2022 MINI Cooper S Overall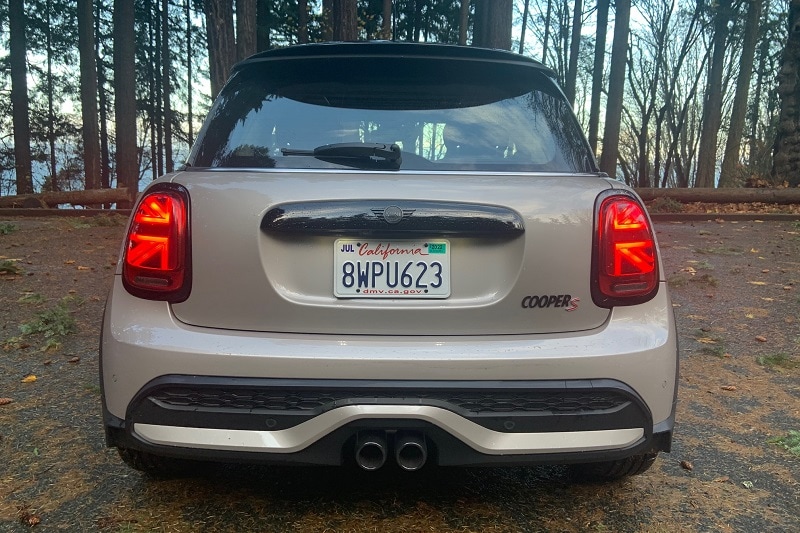 Let me make this crystal clear: The MINI Cooper S isn't perfect. It's tiny, relatively pricey, and it doesn't boast crazy fuel economy. That said? As someone who drives boatloads of new vehicles each year, it took me less than five minutes to fall head-over-heels in love. Because the MINI is stylish. It's quick. It's practical (enough), and it's as beautifully adapted to tight urban streets as the great white shark is to coastal waters. When it came time to give this pocket rocket back, I was genuinely bummed.   
The base price for my test model was $26,900, and featured a couple of options which bumped up the price a bit. The first of those was the Iconic trim package ($8,000), which included a host of creature comforts, including heated front seats, a heated steering wheel, a harmon/kardon audio system, panoramic moonroof, and the seven-speed dual-clutch transmission. The Multitone roof ($500), also added to the total list price.
---
John Coyle
| Nov 11, 2021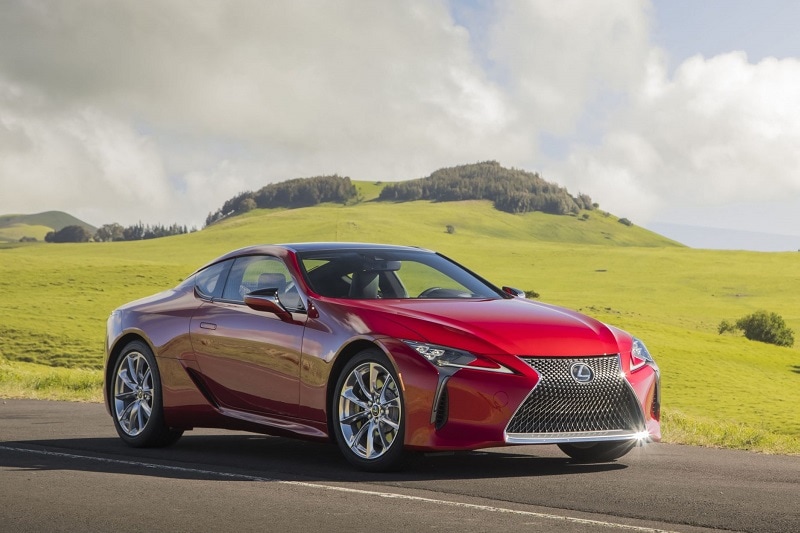 Future Classics: The Series
From the LC 500 to the RAM 1500 TRX, find cars, trucks, and SUVs destined for greatness.
---
2022 MINI Cooper S Specs
Layout
2-door, 4-passenger, FWD
Engine/Transmission
Turbo 2.0L I4
189 hp, 207 lb-ft
Seven-speed dual-clutch
---
AutoNation Drive Test Drive Review: ★ ★ ★ ★
---
More Research
Browse more automotive research than you can shake a stick shift at.
---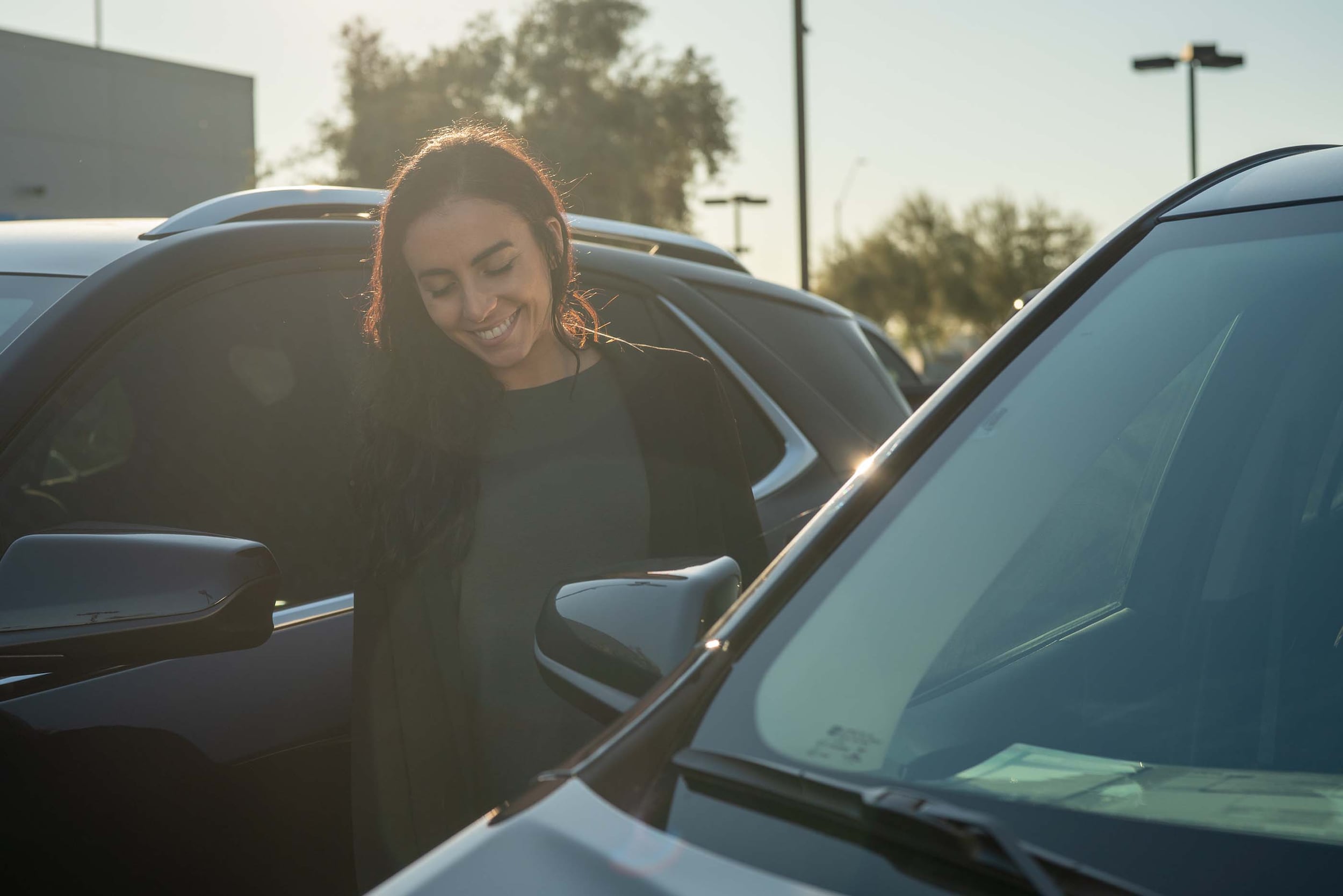 Test Drive Reviews
Our automotive experts at AutoNation Drive weigh in on price, safety, and performance of popular cars, trucks, and SUVs.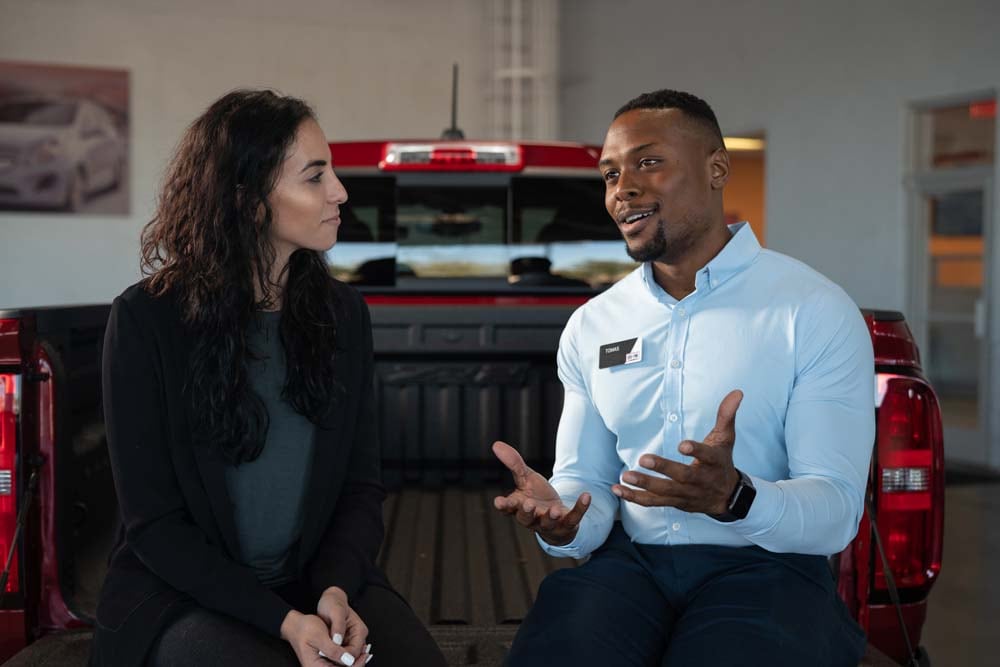 Car Buying Advice
If you're buying a car, truck, or SUV, the chances are - you need help. Don't worry. Our automotive experts are here to help.
---
*MSRP excludes tax, license, registration, destination charge and options. Dealer prices may vary.
**Based on EPA mileage ratings. Your mileage will vary depending on specific vehicle trim, how you drive and maintain your vehicle, driving conditions, and other factors.