---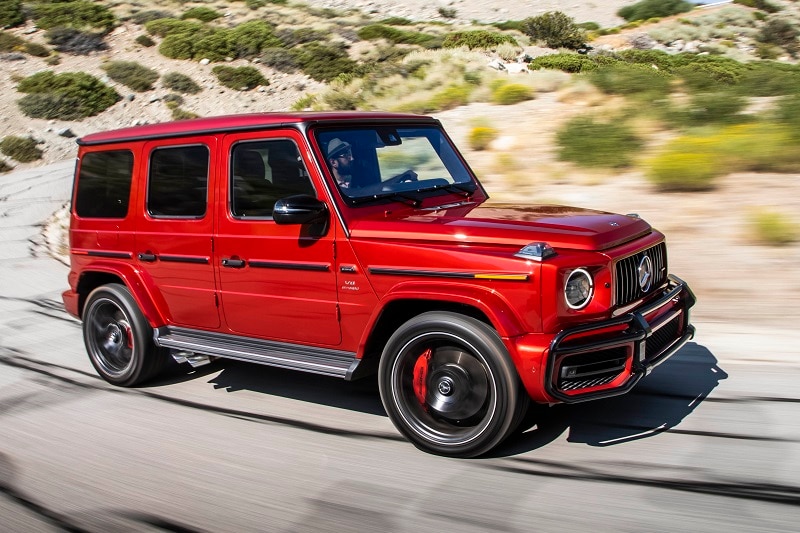 Plenty of people who opt for the Mercedes-Benz G-Class are attracted to it because of the celebrity appeal of this legendary SUV. Along with the Range Rover, it's a favorite accessory of the star set. So given that major trends are now sparked by the social media of the rich and famous, it's no surprise that the G-Class is more popular than ever.
On the other hand, if you ask a true automotive enthusiast why they love the G-Wagon, their answer will most likely lean towards this vehicle's iconic heritage. The G Wagen, along with the Toyota Land Cruiser, Land Rover Defender, and Jeep Wrangler, traces its origin to rugged military designs, which provides an extra bit of cool.
That strong foundation gave the G-Class its tough, go anywhere, and built-to-last iconic reputation. But icons love icons, so I guess that's why celebrities love parking these boxy things in their driveway. So let's take a closer look at the 2020 Mercedes-AMG G63.
---
2020 Mercedes-AMG G63 Exterior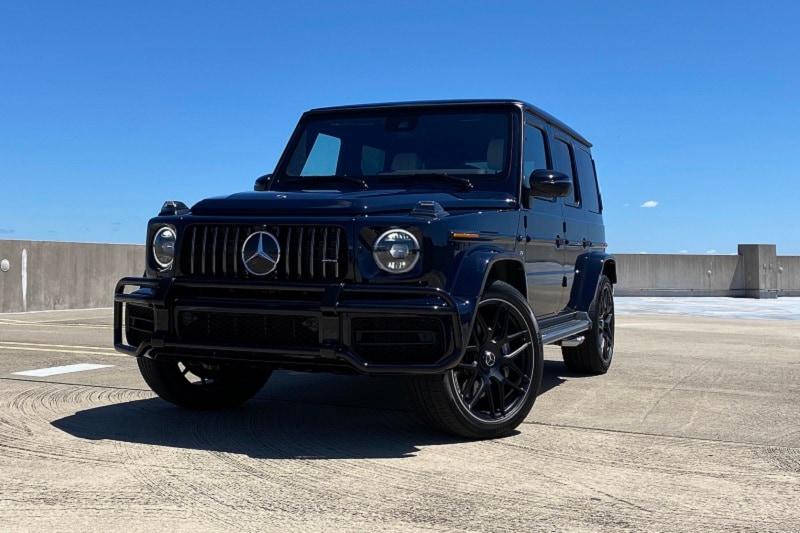 In my opinion, the G-Class looks magnificent. Somehow, Mercedes-Benz has managed to keep the G-Class extremely popular and extremely modern without making any significant design changes. It's absolutely beautiful, and absolutely iconic.
In fact, the only time where we were close to seeing what Mercedes-Benz's vision for the future of the G-Class was when the Ener-G-Force Concept made its debut at the 2012 LA Auto Show. Of course, that modern G design never came to fruition.
Instead, eight years have gone by since we saw the Ener-G-Force, and we're just now seeing the most major change to the G-Class - and they're not all that significant. The LED Headlamps are rounder, there are no screws on top of the turn signals, and the reverse camera has been moved from above the spare tire to below it.
All that aside, the design of the Mercedes-Benz G-Class is timeless, and I hope it changes as little as possible.
Shop Mercedes-AMG G63 Inventory
---
2020 Mercedes-AMG G63 Interior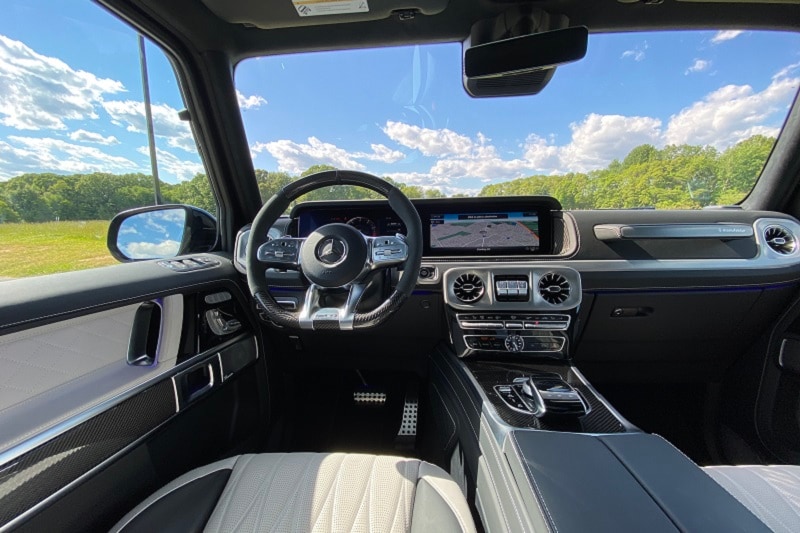 While the outside of the G-Class remains mostly untouched and retro, the interior has been totally redone to bring it into the modern era.
Now, since this is a Mercedes-Benz, there are loads of crazy-expensive options available. But even the standard kit won't leave you disappointed. There's nappa leather upholstery, heated front and rear seats, three-zone climate control, and a bumping Burmester surround system.
The Mercedes-AMG G63 features a 12.3-inch gauge cluster display, and a 12.3-inch infotainment display. Unfortunately, the display is not a touchscreen, and at this point, the new MBUX infotainment system with the voice assistant isn't available.
Since the second row has just 39.5 inches of legroom, folks on the taller side might find it just a little snug back there. But that said, the interior is the 2020 Mercedes-AMG G63 is an amazing place to be - especially when you set the amazing ambient lighting system to your liking.
Shop Mercedes-AMG G63 Inventory
---
2020 Mercedes-AMG G63 Performance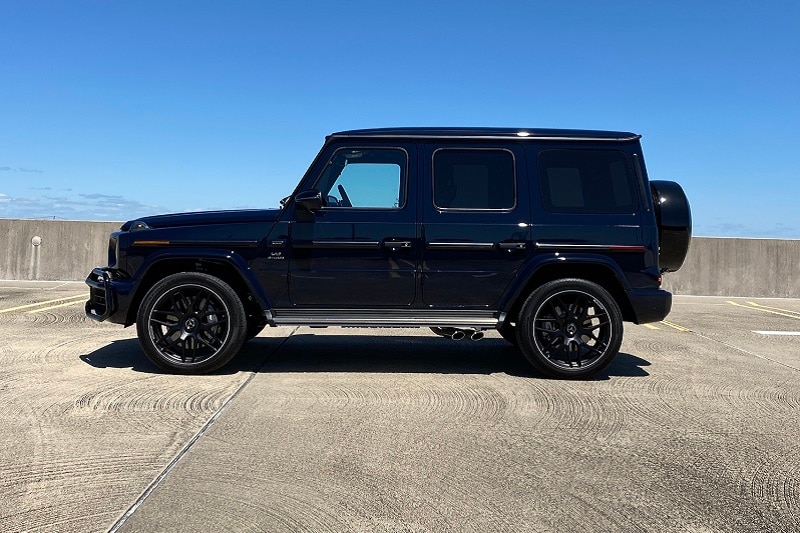 So how is it living with the 2020 Mercedes-AMG G63 on a daily basis? Surprisingly pleasant. To be honest, this was my first long-term experience with the G-Class, and I always expected it to have a really rough ride. Boy, was I wrong.
In Comfort Mode, the Mercedes-AMG G63 is surprisingly smooth and planted, whether you're cruising around town or down the highway. In terms of performance, the G63 is insanely fast. Power comes from a 4.0-liter twin-turbo V8 making 577 horsepower and 627 lb-ft of torque. Pop it in Sport+ mode, and it completely transforms, and the sprint from zero to 60 takes just 4.5 seconds. By the way, this is the G63 we're talking about, we still have the quad-exhaust. But instead of being in the back, where it usually is, it's placed on the side.
Honestly, the G-wagon doesn't need to be this fast or this powerful. But this baby is too much fun to complain about that. What's not as fun is the fuel economy. The 2020 Mercedes-AMG G63 gets an EPA-rated fuel economy of 18/16 mpg (city/highway), which means you'll be making frequent trips to the gas station.
Shop Mercedes-AMG G63 Inventory
---
2020 Mercedes-AMG G63 Safety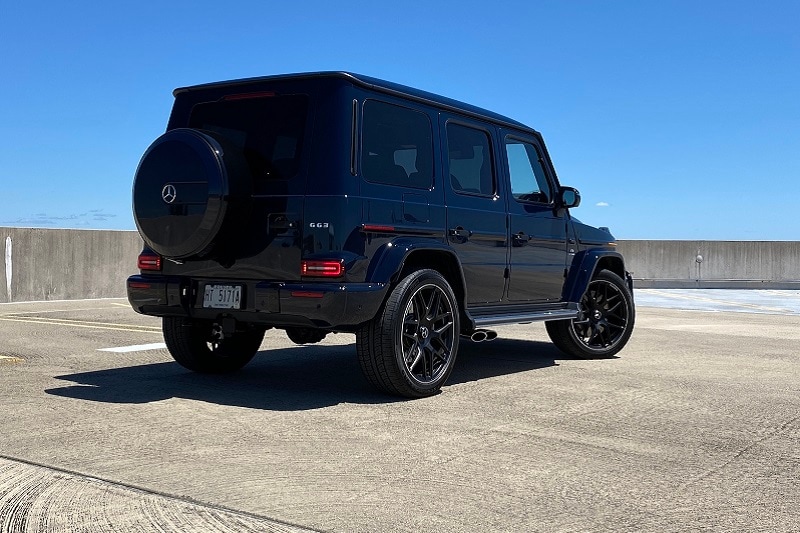 When it comes to safety and driver assist technologies, the 2020 Mercedes-AMG G63 carries a long list of standard options.
You have active brake assist, blind spot monitoring, lane keep assist, parking assist, rear cross-traffic alert, a surround view camera, active distance assist, and much more.
It's worth noting that all the safety tech is standard.
Shop Mercedes-AMG G63 Inventory
---
2020 Mercedes-AMG G63 Overall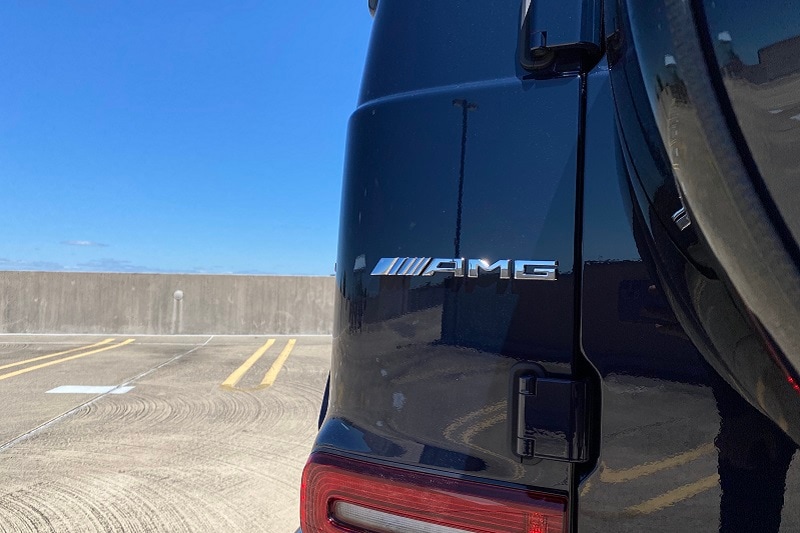 So, should you buy this boxy, powerful, go-anywhere SUV? Absolutely! Owning a G-Class is like owning a piece of automotive history. Pricing for the 2020 Mercedes-AMG G63 starts at $156,450.
While this segment is full of high-performance SUVs, when it comes to rivals, there really isn't anything like the G-Wagon. The Mercedes-AMG G63 is truly a unique ride that'll turn heads everywhere you go. Visit your local AutoNation Mercedes-Benz dealership for a test drive today!
---
2020 Mercedes-AMG G63 Specs
Layout
4-door, 5-passenger, AWD
Engine/Transmission
Twin Turbo Premium Unleaded V-8, Automatic w/OD, 9-Speed
Mileage
13/15 mpg (city/hwy)
NHTSA Safety Rating

not yet available
AutoNation Drive Test Drive Review: ★ ★ ★
---
More Research
Browse more automotive research than you can shake a stick shift at.
---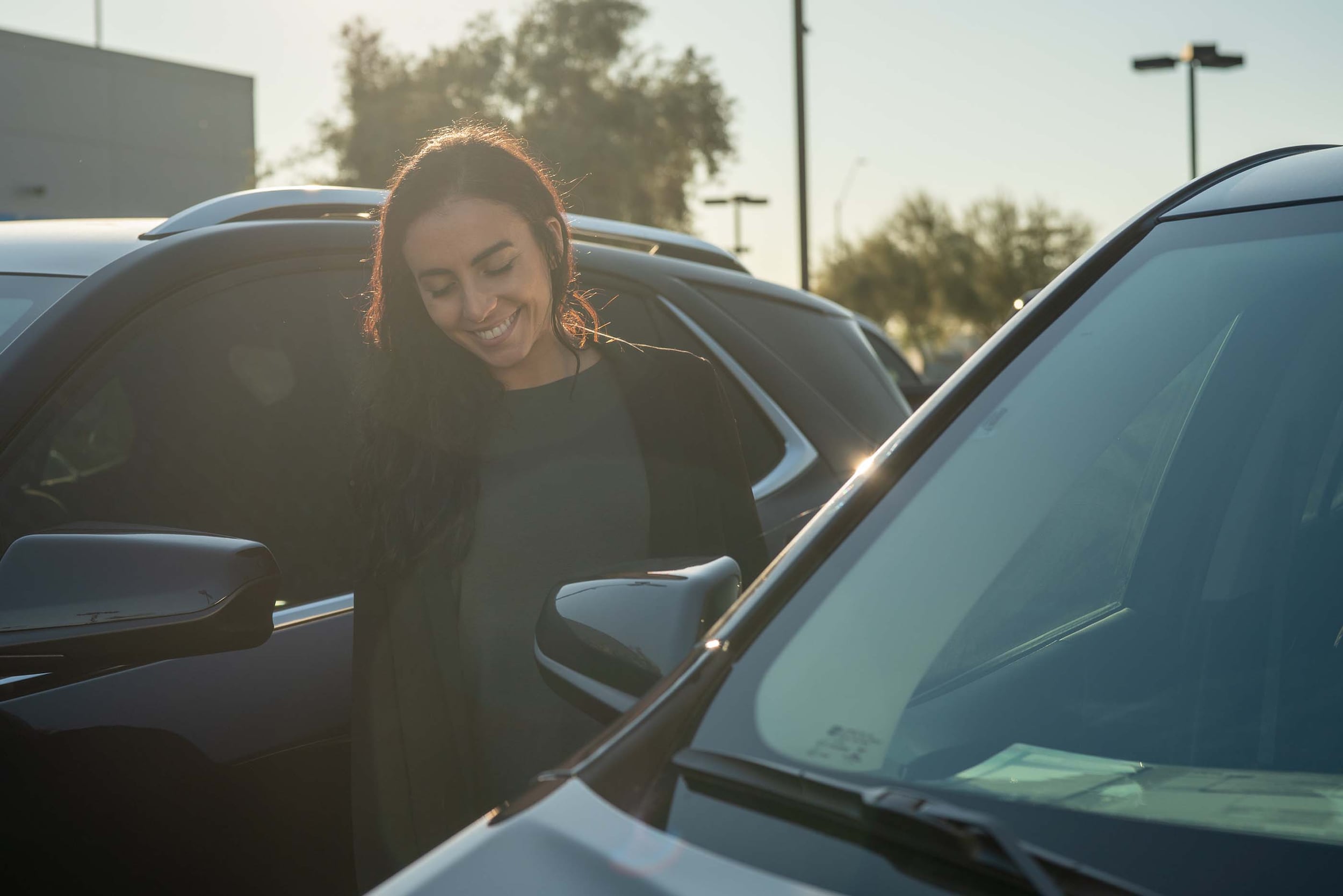 Test Drive Reviews
Our automotive experts at AutoNation Drive weigh in on price, safety, and performance of popular cars, trucks, and SUVs.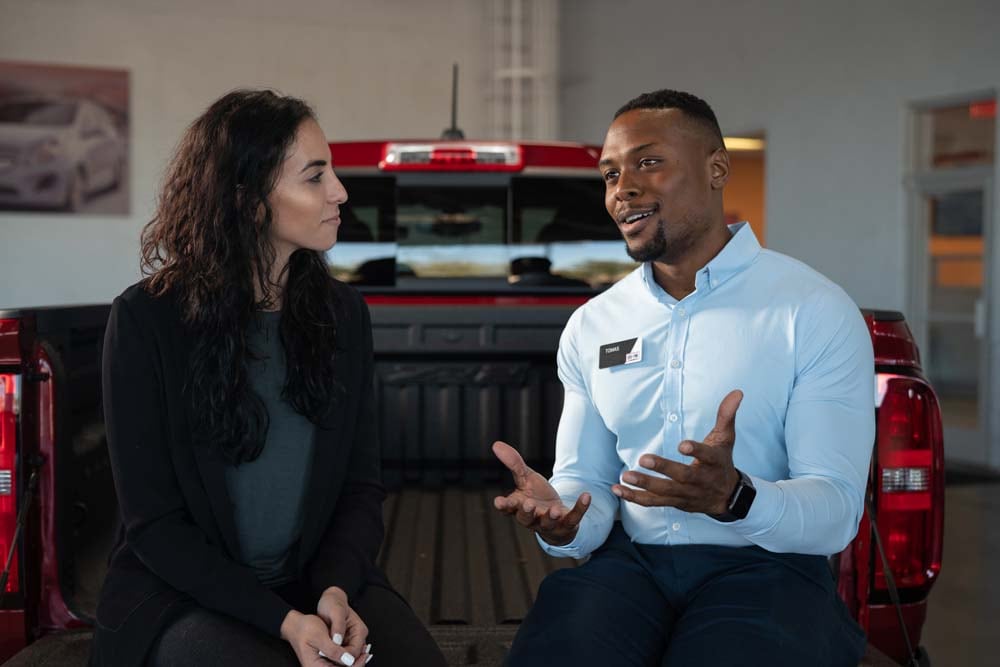 Car Buying Advice
If you're buying a car, truck, or SUV, the chances are - you need help. Don't worry. Our automotive experts are here to help.
---
*MSRP excludes tax, license, registration, destination charge and options. Dealer prices may vary.
**Based on EPA mileage ratings. Your mileage will vary depending on specific vehicle trim, how you drive and maintain your vehicle, driving conditions, and other factors.