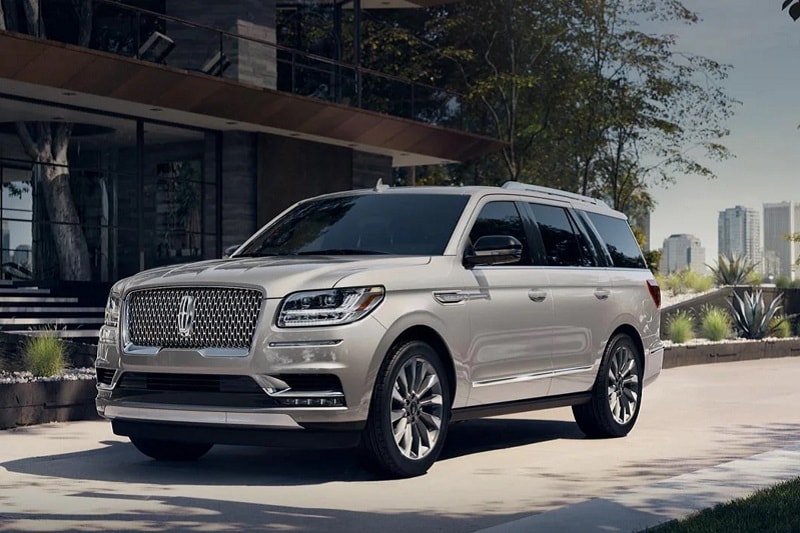 The VIP Treatment Starts on Day Zero
Lincoln's Black Label experience starts from the moment you begin shopping. If you're near a Black Label dealership, a dedicated concierge will host you in a private fitting room, or they can bring a mobile showroom directly to you.
From here, you can experience the spacious interior, feel the Venetian leather or configure 2nd row seating (captains chairs, center console, pass-through or bench), and entertainment systems.
And then comes the biggest decision -- which interior theme do you want to be wrapped in?
---
Chalét Theme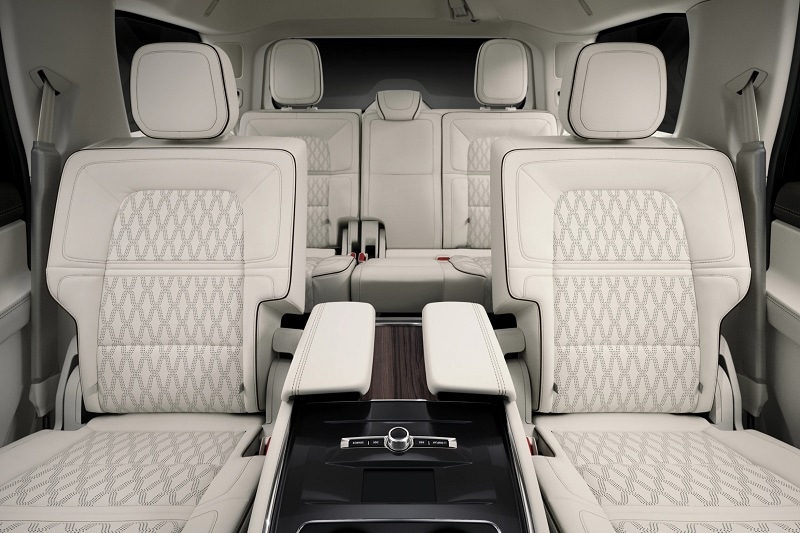 The Espresso and Alpine Venetian leathers accented with deep Silverwood appliqués aim to carry your senses away to the Swiss Alps. The light and warm tones of the interior paired with the cool colors of the exterior reminds me of a relaxing afternoon at a ski lodge.
You can pair the Chalét theme with any one of the seven exterior color options: Infinite Black, Silver Radiance, Pristine White, Burgundy Velvet, Flight Blue, Chroma Molten Gold, or Chroma Crystal Blue.
Shop Lincoln Navigator Inventory
---
Yacht Club Theme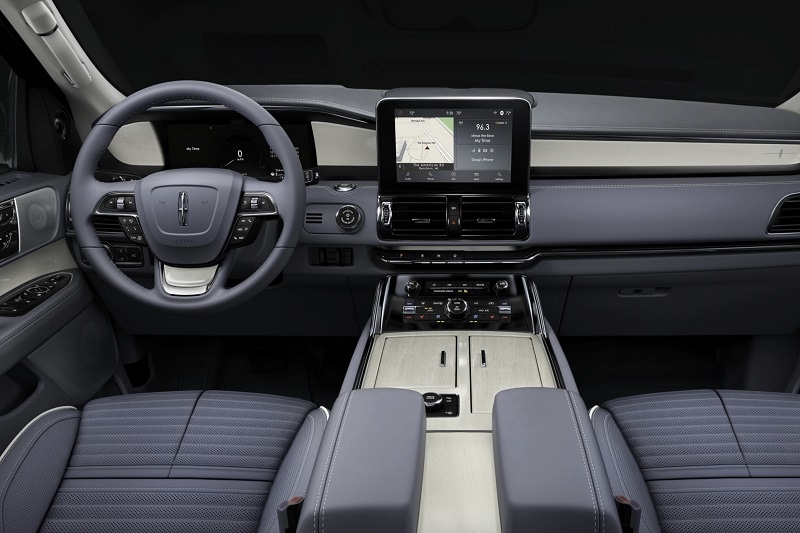 Like the name says, this theme is inspired by sailboats and ocean views. It features Coastal Blue Venetian and Blue Bay Alpine leather with whitewashed teak, and invokes a breezy atmosphere.
The Yacht Club theme can be paired with five of the seven exterior colors. Burgundy Velvet and Chroma Molten Gold are excluded.
Shop Lincoln Navigator Inventory
---
Destination Theme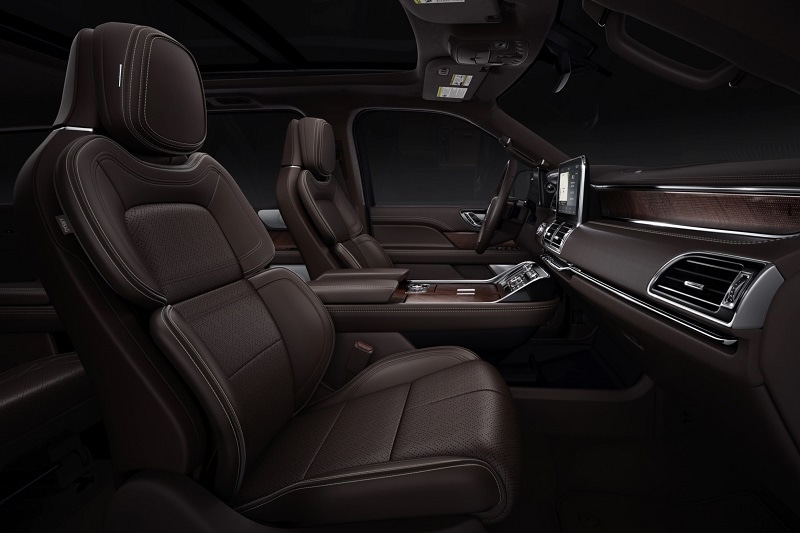 Travel and high-end luggage are the main motifs for the Destination theme. The darker tones of the Mahogany Red Venetian leather give off a vintage vibe, and are complemented by an intricate diamond weave on the seats along with Khaya mahogany appliqués.
This luxurious interior can be matched with four of the seven exterior colors. Flight Blue, Chroma Molten Gold and Chroma Crystal Blue are excluded.
Shop Lincoln Navigator Inventory
---
Black Label Special Edition Package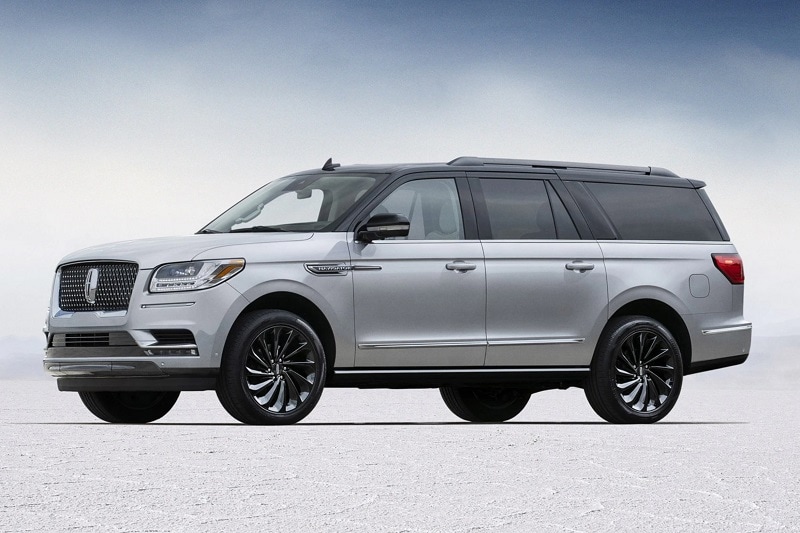 New for 2021, Lincoln is offering a Special Edition Package for the Navigator Black Label. This styling kit adds an extra level of refinement and personality to your Navigator's design.
The main highlight is a host of monochromatic exterior accents, like a black roof, black mesh grille and black aluminum wheels. It's finished off with a black spoiler and black side view mirror caps.
This standout package can be paired with six of the seven exterior color options: Flight Blue, Chroma Crystal Blue, Burgundy Velvet, Chroma Molten Gold, Silver Radiance, and Pristine White.
Shop Lincoln Navigator Inventory
---
Black Label Owner's Privileges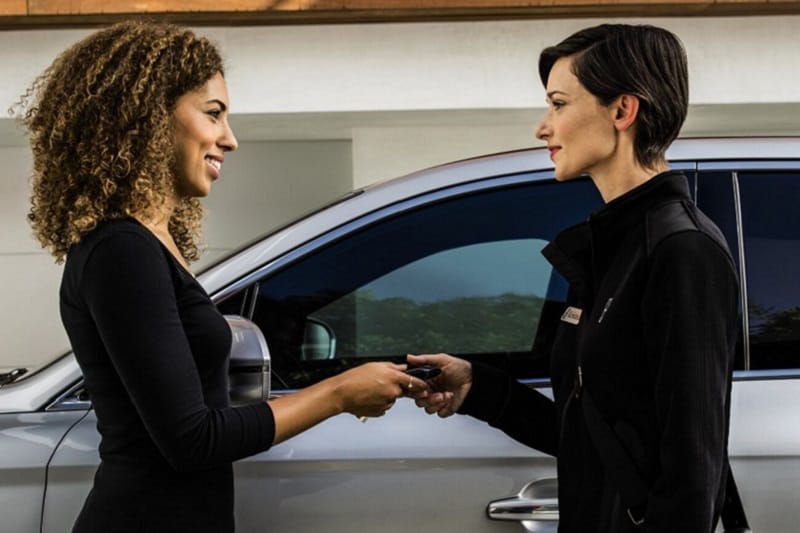 The Black Label's VIP experience doesn't end after taking delivery of your new Navigator. Being an owner unlocks a number of additional benefits, like a one-year subscription to guided meditations via Calm and access to select restaurants all over the United States with a membership to Culinary Collection.
Black Label ownership also comes with anytime car washes and an annual detailing, along with a complimentary maintenance plan. When your Navigator needs extended attention, you can enjoy Lincoln's Pickup & Delivery service, which also provides a loaner vehicle.
Simply using these services will award owners with points, which can then be redeemed for premium services and other exclusive offers.
For the Black Label owners who love to travel, enjoy access to the Avis President's Club, which provides extra benefits such as a complimentary seven-day vehicle rental in select cities.
There's so much more that the Lincoln Navigator Black Label offers, and it's best experienced in person -- schedule an appointment with your local AutoNation-affiliated Lincoln Black Label dealership and immerse yourself in Lincoln's ultimate expression of luxury.
Shop Lincoln Navigator Inventory
---
Andrew Chen | Mar 12, 2021