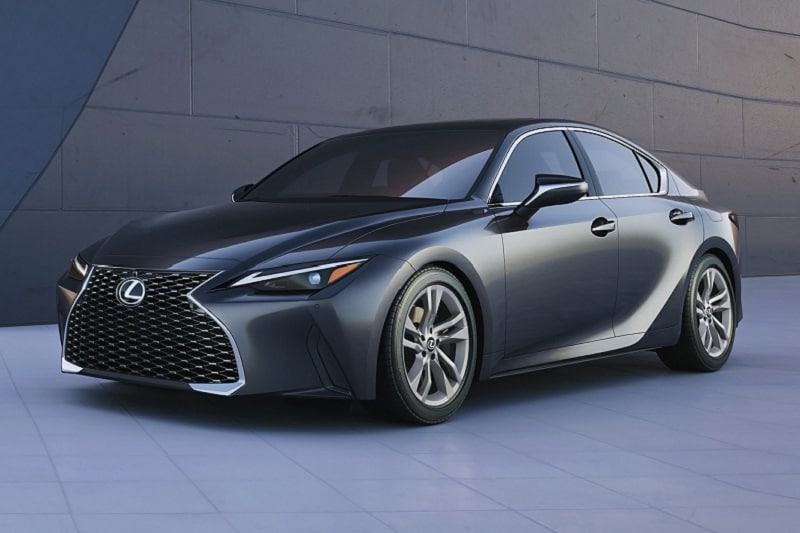 The Lexus IS has been a staple of the company's lineup since 1999, and it's been refreshed for the 2021 model year. Basically, there's some great new tech, restyled sheet metal, and trick new suspension bits designed to provide more thrills in the bends. 
From safety to luxury, this compact sedan is packed with standard features, which has historically made it an attractive option in a competitive class. While this mid-cycle refresh isn't exactly redesigning the wheel, the evolutionary nips and tucks are appreciable.
Read on to learn how my week with the latest version of the vennerable IS went.
---
2021 Lexus IS 300 Exterior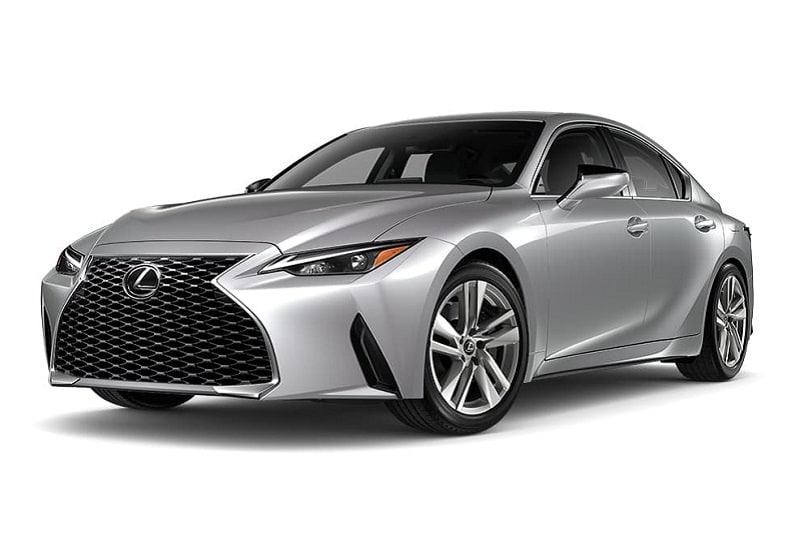 Whether you like the front end of the IS 300 will come down to how you feel about the "Predator" grille which has become a Lexus signature.
Personally, I think it looks great, and one of the reasons I appreciate it goes back to a lunch I had with some Lexus brass a few years back. Over sushi at a spot around the corner from the company's old Torrance, California headquarters, one of the marketing folks explained that the aggressive hourglass shape was devised to be polarizing. The designers were tired of their handiwork being described as beige, and didn't mind if they sparked a little controversy. Which is more than fair.
For the record, this is the same meeting where one of the assembled employees told me they wished journalists would stop talking about how reliable Lexus vehicles are, which literally made me laugh out loud. Confidential to Lexus: I'm genuinely sorry if that makes you feel boring - but there are luxury manufacturers out there which would be thrilled beyond belief to have that problem.
With that out of the way, the exterior of the IS 300 is sleek, sharp, sexy, and importantly, not overstyled. It presents well from every angle, but I particularly like it in profile, where you can see the pair of creases which give the sheetmetal some athletic character. One starts just behind the front wheel, and the other just in front of the rear, before it takes a hockey stick-esque line up into the hips. They're nice touches which complement how the roofline plunges toward the decklid out back. 
While I think the IS looked great in Iridium silver, I'd love to see it in the company's UltraSonic Blue Mica, as it's one of my modern car colors, period.
---
2021 Lexus IS 300 Interior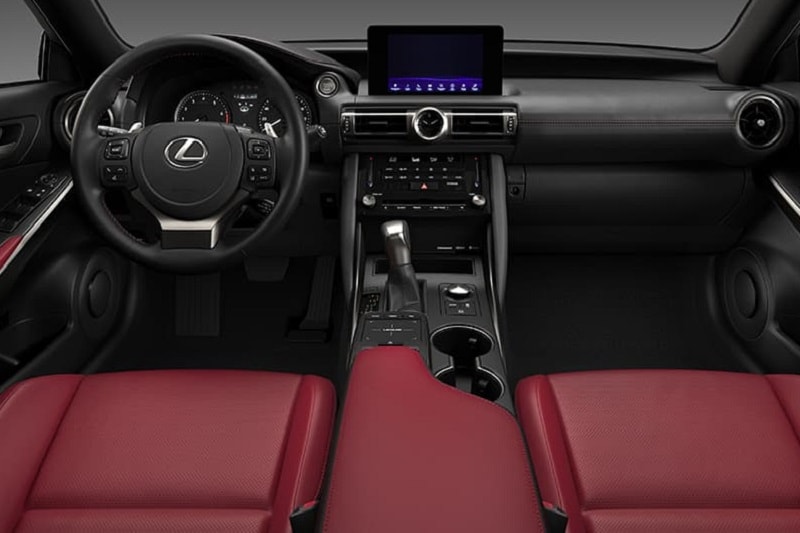 Given the Lexus badge on the hood, you'd expect the cabin of the IS to be handsome, demonstrate excellent build quality, and have a premium feel. Fortunately, you wouldn't be disappointed.
Even though the model I was testing was a pre-production version, there wasn't a squeak or rattle to be found, the materials were top-notch, and all the panels fit together perfectly. Across the industry, that's not always the case with pre-production cars, and it speaks to just how committed Lexus is to precision. While it might not be everyone's cup of tea, I loved the Rioja Red seats, and thought they were a great complement to the more restrained silver exterior. Now, it's worth noting that the material of the chairs, lower dash, and door panels was perforated Nuluxe, and not real leather. But unless you happen to work in a tanning factory, telling the difference would be pretty tough. It felt great. 
As I've written about in other reviews of Lexus products, I've found that when it comes to using functions like the climate control, navigation, and stereo, the lower you go in the lineup, the more intuitive things are - and that was the case with the IS 300. Adjusting to the cabin was instantaneous, because everything, from the volume and radio tuning knobs, to the heated and cooled seat controls, to the dial for the drive modes, was exactly where I expected it would be. Ergonomics-wise, the front seats of this vehicle are fantastic, even if the rear seating is pretty tight for adults. 
For 2021, the infotainment system has been updated, which means that along with the touchpad in the center console, there's also a 10.3-inch high-resolution touchscreen above the center stack. Both Apple CarPlay and Android Auto come standard, and if the pandemic means you've forged a bond with Amazon's Alexa, you're in luck, because she's along for the ride too.
Now for some folks, the inclusion of a CD player might seem an odd choice in the era of MP3s and streaming services. But the Mark Levinson sound system, with its 1800-watts of power and 17 speakers, sounded phenomenal. At $2,750, it might seem like a pricey option, even if audiophiles will recognize it's a drop in the bucket when it comes to high-end audio. Even when I was simply playing tracks off iTunes, I was impressed with it.
---
2021 Lexus IS 300 Powertrain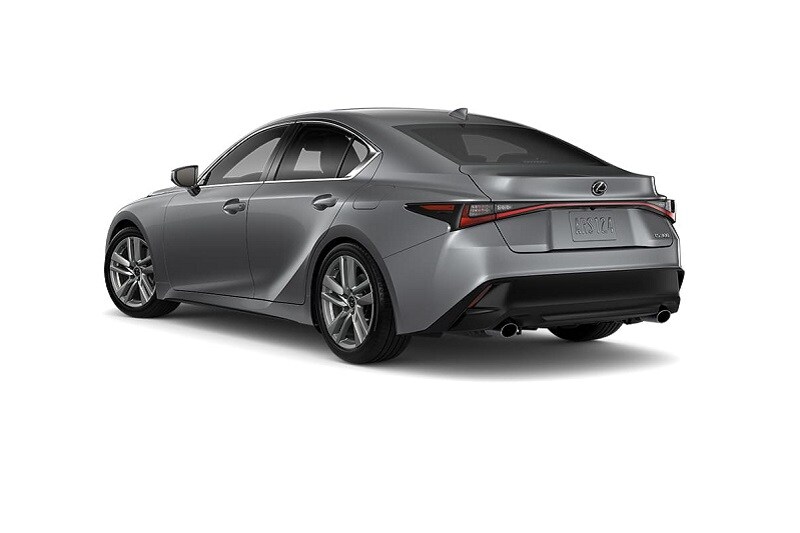 Under the hood, the latest Lexus IS 300 is packing a turbocharged 2.0-liter four-cylinder good for 241 horsepower and 258 lb-ft of torque. While an all-wheel drive model is available, my tester sent all those ponies to the rear wheels via an eight-speed automatic, which drivers can manually shift via paddles on the wheel.
Given the frenzied pace of the horsepower battles being fought in the industry right now, the numbers on the 2.0-liter aren't inclined to cause any gearhead heart palpitations. But in city driving, I found the IS had more than enough juice to get out of its own way, and was perfectly happy squirting through openings in traffic.
There's no tremendous seat-of-the-pants thrill to accelerating, but nimble handling and great steering feel make it more of a momentum car that rewards precision maneuvers. On that note, manual shifts in the with the paddles aren't lightning quick, and most of the time, I left the IS in automatic mode. That said, I did enjoy being able to manually drop a couple of gears before a corner, then let the car resume shifting duties. For enthusiasts, the attention Lexus paid to the suspension will be the most important difference between this car and the previous model, and having driven both, I can assure you it was time well spent.
---
2021 Lexus IS 300 Safety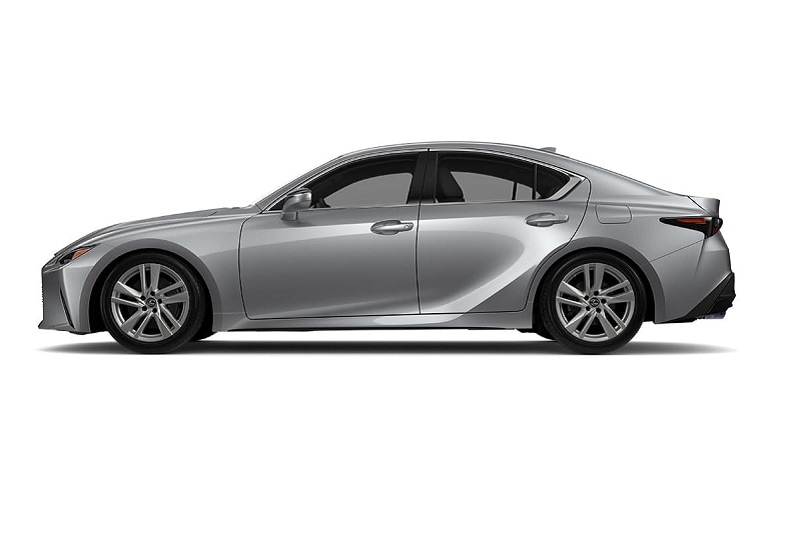 In testing by the National Highway Traffic Safety Administration, the 2021 Lexus IS 300 earned a 5-Star Rating. But along with excellent performance during the crash tests, the IS 300 comes equipped with a robust amount of driver tech to help avoid accidents entirely.
Because as we all know, the best accident is the one that never happens.
The Lexus Safety System+ 2.5 includes Frontal Collision Warning, Pre-Collision System with Pedestrian Detection, Automatic Emergency Braking, Emergency Steering Assist, and All-Speed Dynamic Radar Cruise Control, along with other helpful features like a Blind Spot Monitor with Rear Cross Traffic Alert. For buyers who prioritize safety, the latest IS makes a compelling case.  
---
2021 Lexus IS 300 Overall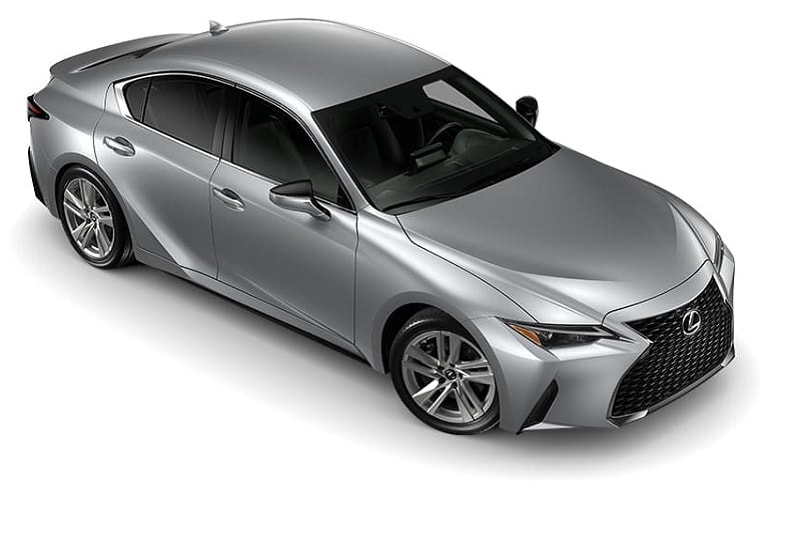 Right now, the Lexus IS 300 is a great looking sports sedan, and powerful enough to make zipping around the urban jungle more than a little entertaining. I liked the sharp steering, creature comforts, and the fact that while the suspension was taut, it didn't beat me up when I happened to hit some of Seattle's chunkier pavement. Those looking for a point-and-shoot small luxury sports sedan to take the edge off the daily grind should take note. 
For proper backroads fun, however, I'd want a little more poke on tap, so I'm curious to see how the same chassis responds in IS 350 trim, where it's packing a 311-horsepower V6.
Most exciting is the prospect of the forthcoming 2022 IS 500 F Sport. That bad boy will feature the company's lovely naturally aspirated 5.0-liter V8, which sees service in everything from the RC F to the range topping LC 500. It's a gem of an engine, and will likely be tuned in to deliver around 475 horsepower for the IS F. That's the IS that's really going to take things to the next level - and I can't wait to get my hands on it. Stay tuned.   
---
John Coyle | Nov 27, 2020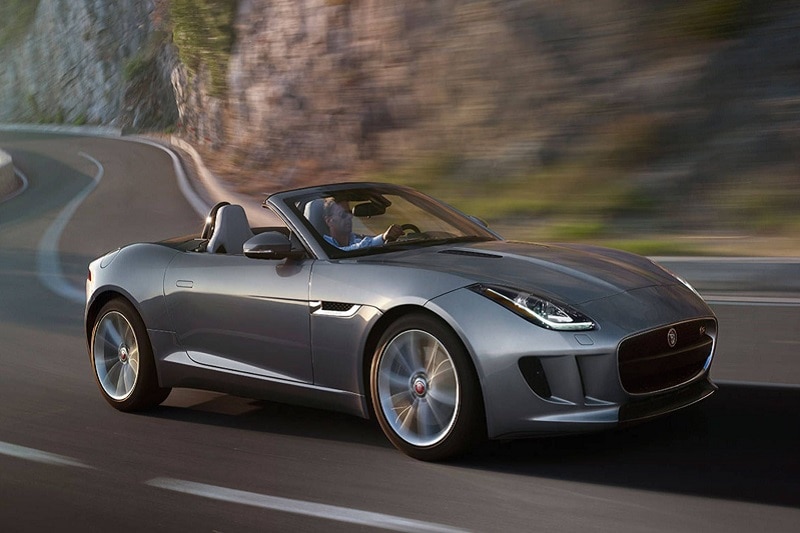 Luxury Car Research
Discover best-in-class luxury cars, trucks, and SUVs that will turn heads no matter where you drive.
---
2021 Lexus IS 300 Specs
Layout
4-door, 5-passenger, RWD
Engine/Transmission
Turbocharged 2.0L I4, 241 hp, 258 lb-ft
Eight-speed automatic
Mileage
21/31 mpg (city/hwy)
NHTSA Safety Rating

★ ★ ★ ★ ★
---
AutoNation Drive Test Drive Review: ★ ★ ★ ★
---
More Research
Browse more automotive research than you can shake a stick shift at.
---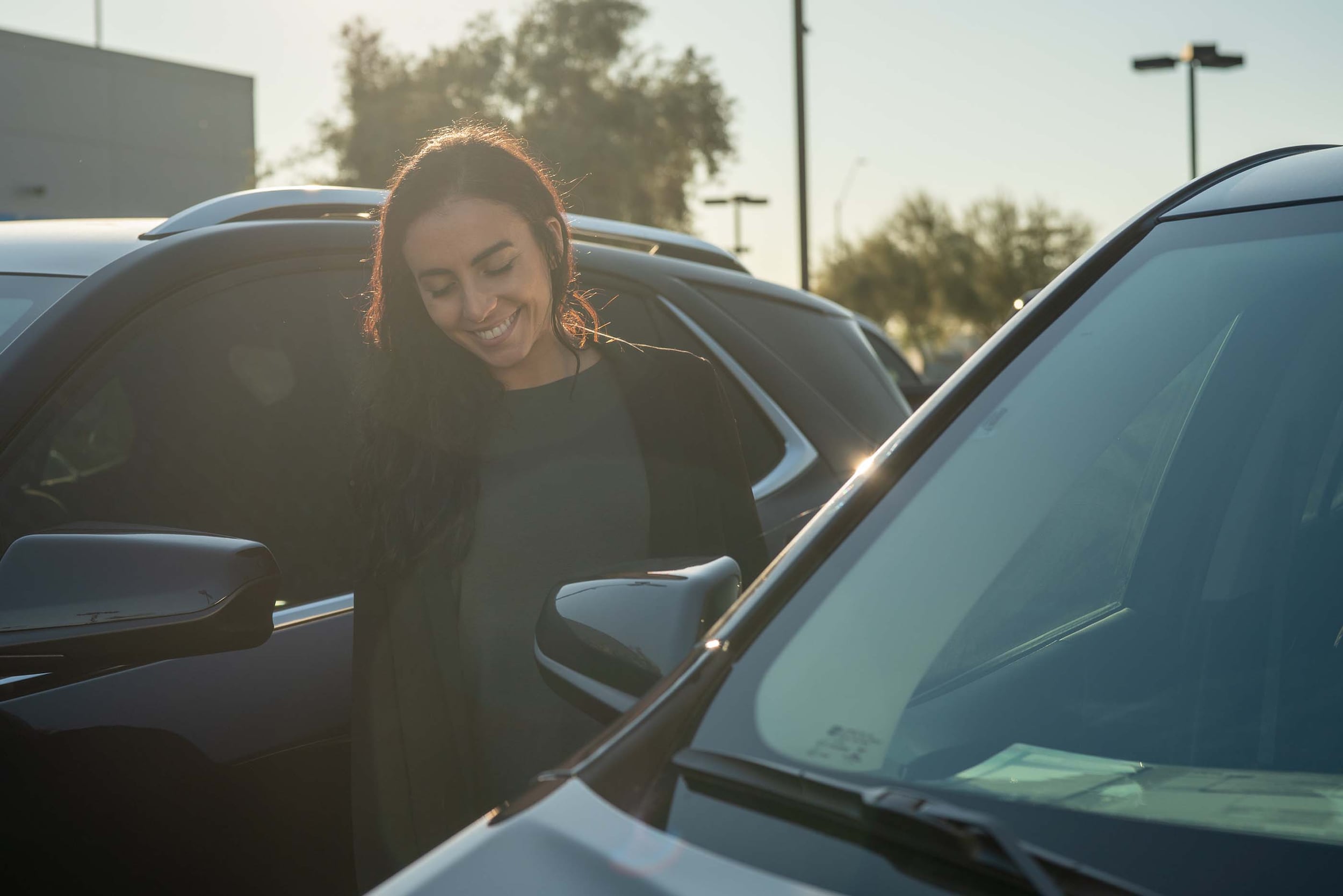 Test Drive Reviews
Our automotive experts at AutoNation Drive weigh in on price, safety, and performance of popular cars, trucks, and SUVs.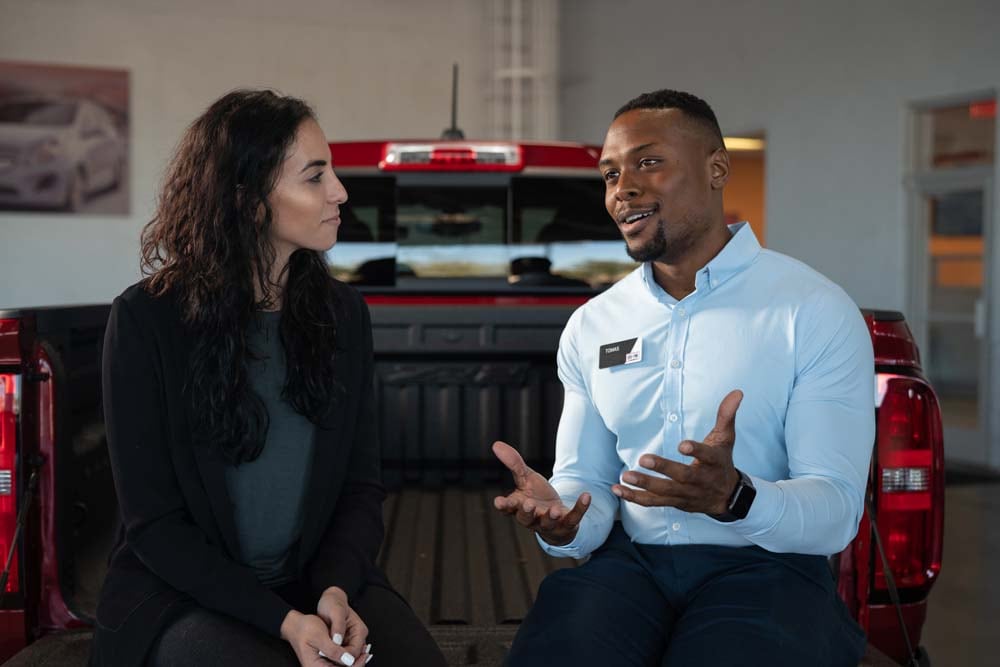 Car Buying Advice
If you're buying a car, truck, or SUV, the chances are - you need help. Don't worry. Our automotive experts are here to help.
---
*MSRP excludes tax, license, registration, destination charge and options. Dealer prices may vary.
**Based on EPA mileage ratings. Your mileage will vary depending on specific vehicle trim, how you drive and maintain your vehicle, driving conditions, and other factors.