Jeffrey N. Ross | Oct 21, 2020
---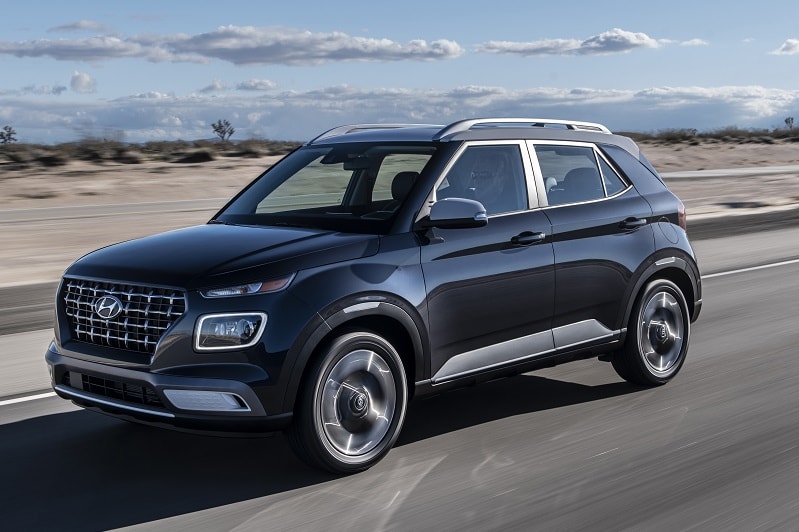 Hyundai's crossover lineup is on fire these days with an onslaught of products hitting just about every segment.
The 2020 model year brings even more goodness, with crossover bookends such as the three-row mid-size Palisade and the affordable, subcompact 2020 Hyundai Venue. As a polar opposite to the family-sized Palisade, the equally new 2020 Venue is Hyundai's smallest and least expensive crossover, a position it holds among all crossovers in the States as well.
Where the new Venue really looks the most promising is in its market versatility, where it further blurs the lines between hatchbacks like the Kia Soul and crossovers like the Nissan Kicks.
---
2020 Hyundai Venue Exterior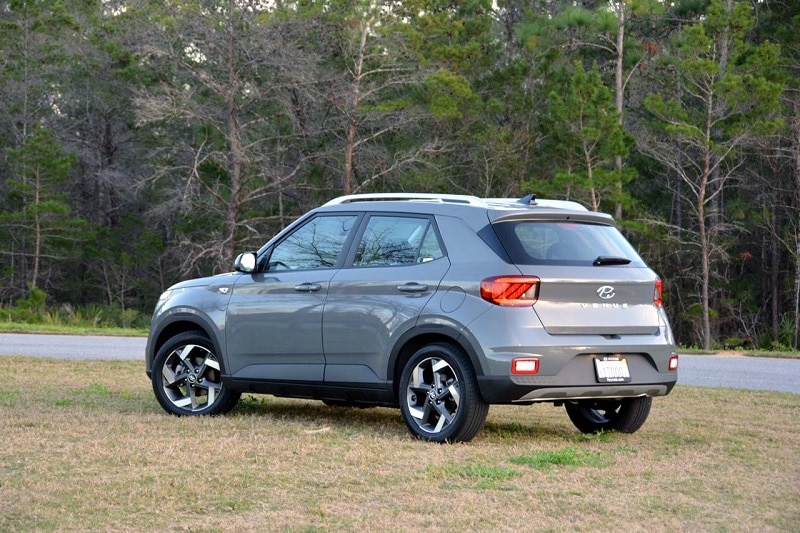 Although nowhere near as dynamic as the similarly sized Hyundai Kona, in spite of its boxy design, the styling of the 2020 Hyundai Venue is extremely modern.
With its squared-off edges and tall roofline, the Venue looks and feels much larger than you might expect from a subcompact vehicle. Hyundai's corporate grille looks great on the Venue's upright front end, and the split headlight design adds a bit of emotion to the face of this crossover. Moving past the front end, this little crossover has an athletic stance thanks to its prominent wheel arches that are filled with a cool wheel design, and the look is finished off with unique LED taillights with Z-shaped elements.
These LED taillights, along with the LED headlights, LED daytime running lights and 17-inch wheels, are a part of the $1,750 Premium Package.
---
2020 Hyundai Venue Interior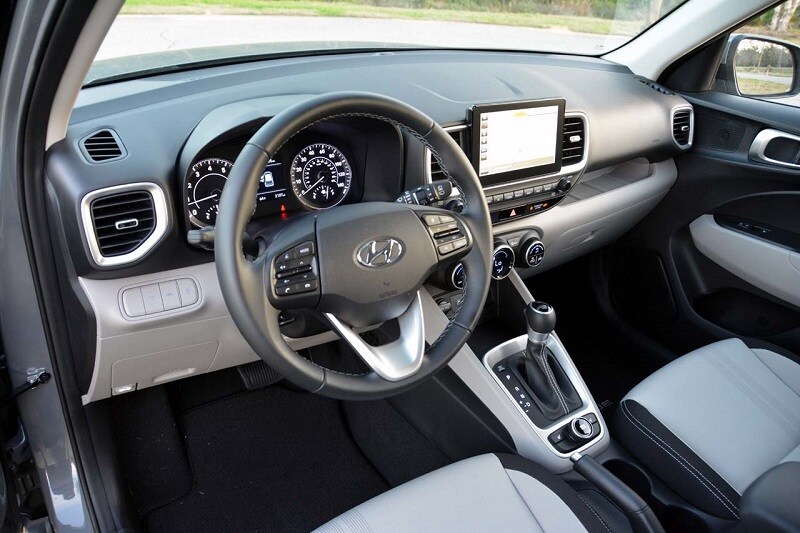 In terms of exterior dimensions, the 2020 Hyundai Venue is noticeably smaller than the Kona, but the boxier design allows this subcompact to offer almost identical interior space. Considering its size, the Venue does an excellent job of accommodating with a tall roofline that provides a decent amount of headroom, but trying to fit three adults in the back seat is a bit of a squeeze. There's even a good amount of legroom for rear passengers, but the Venue's 18.7 cubic-feet of cargo space is among the lowest in its segment; the good news for those concerned about cargo volume is that the rear seats fold down to form a perfectly flat load floor, which opens up 31.9 cubic-feet of space for cargo.
Getting into the 2020 Hyundai Venue shows a wonderfully designed cabin that maximizes space, but major touch points (such as the front armrests) lack padding leading to a cheap feeling. That's a shame, too, because the two-tone cloth interior has a stylish look to it, while the $1,150 Convenience Package brings soft leather to the steering wheel and shift knob. Unlike some subcompacts in this segment, the Venue does not offer the option of leather seating.
Speaking of options, this tester was equipped with a power sunroof, heated front seats, proximity key with push-button start and navigation. This eight-inch touch-screen provides easy access to Hyundai's incredibly intuitive infotainment system, and it includes Android Auto and Apple CarPlay.
---
2020 Hyundai Venue Performance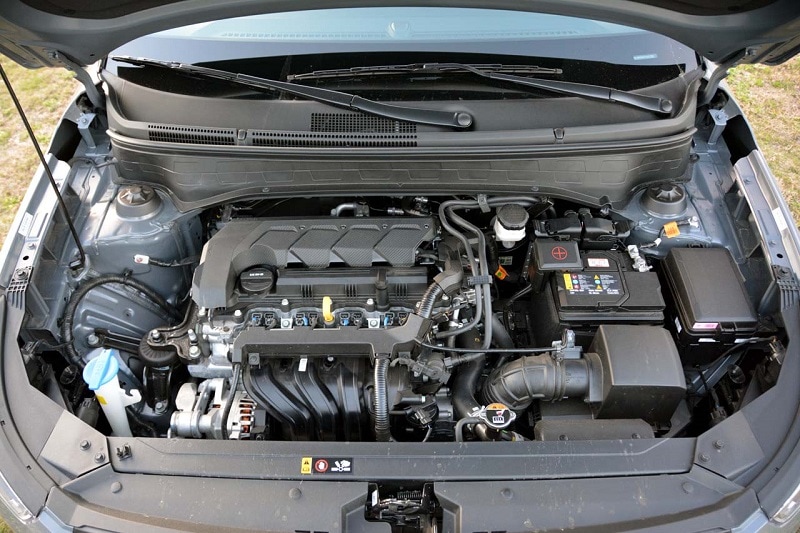 The only engine you can get in the 2020 Hyundai Venue is Hyundai's "Smartstream" 1.6-liter naturally aspirated four-cylinder. This engine has a power output rated at 121 horsepower and 113 lb-ft of torque, and while that might seem underpowered on paper, the 2,557-pound package actually accelerates pretty easily with this setup.
The EPA-rated fuel economy estimates of 30 mpg in the city and 34 mpg on the highway* outperforms rivals like the Honda HR-V and Chevrolet Trailblazer, but unlike these rivals, the Venue is not available with an all-wheel-drive option. Speaking of options, if you want a small crossover with a manual transmission, you'd better act quick as the Venue will be dropping this feature for the 2021 model year offering only the continuously variable transmission. As far as CVTs go, the Venue's unit feels pretty good, with solid shift points, no rubber band feeling, and far better efficiency than the manual.
One downside about driving the Hyundai Venue is that the ride quality can be a bit bouncy on many road surfaces, which is likely attributed to its short 99.2-inch wheelbase. Keeping its size and price point in mind, though, the Venue is a great vehicle able to offer the maneuverability of an urban commuter as well as the passenger comfort for longer hauls. On top of that, the driver-assistance safety features that are high tech, easy to use and not too invasive. 
---
2020 Hyundai Venue Safety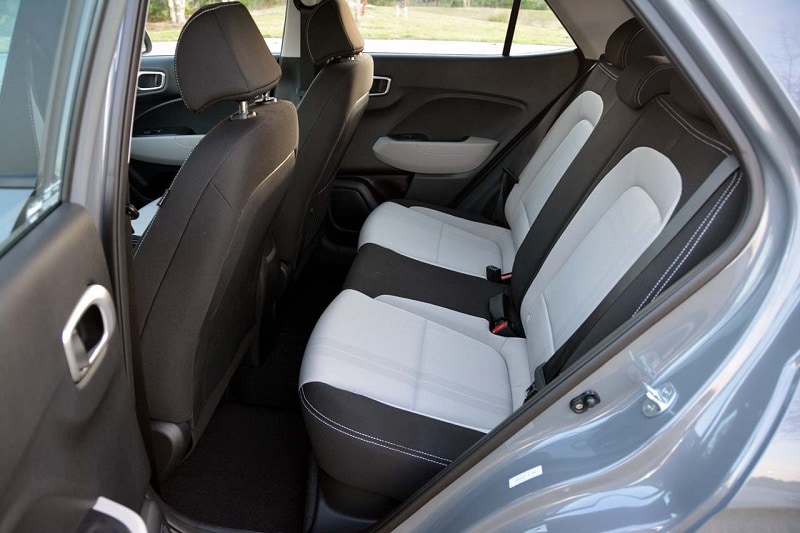 The 2020 Hyundai Venue received a Four-Star overall crash rating from the National Highway Traffic Safety Administration including a five-star side-impact rating.
Standard safety features include Forward Collision Avoidance Assist with Pedestrian Detection, Driver Attention Warning and Lane Keep Assist, while the aforementioned Convenience Package added in the Rear Cross Traffic Collision Warning and Blind Spot Collision Warning.
---
2020 Hyundai Venue Overall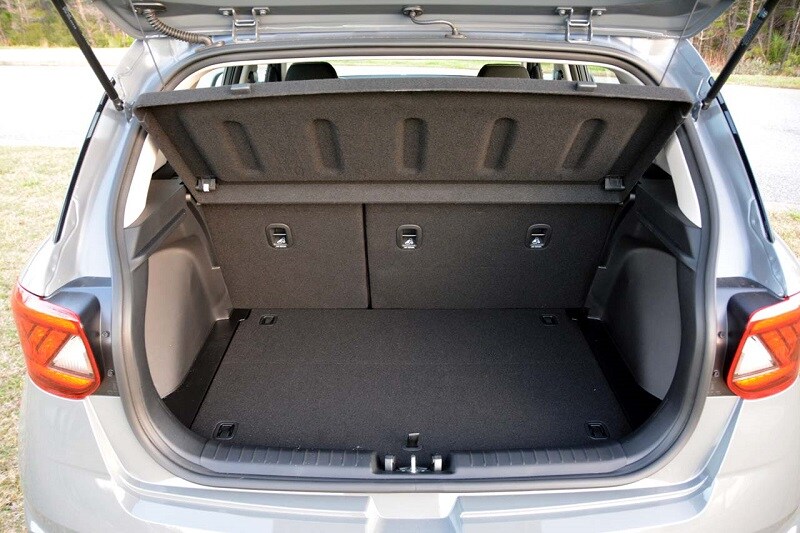 With the introduction of the all-new 2020 Hyundai Venue, Hyundai now has six crossovers in its lineup, and with a starting price of just $17,350, the only Hyundai that costs less than the Venue is the Hyundai Accent subcompact sedan. This well-equipped SEL trim level had an as-tested price of $23,280, and with both a price and size that are so small, it's hard to expect perfection from the Venue. So while this crossover does have its flaws, it is a solid choice for buyers looking for an affordable vehicle with plenty of style and technology.