Derek Shiekhi | Apr 02, 2019
---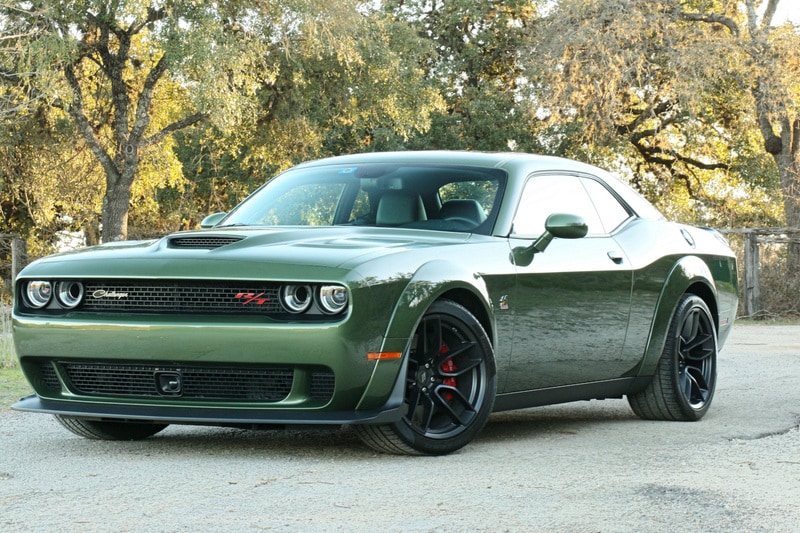 During my most recent trip to El Paso, Texas with my girlfriend Eli to visit her brother and our friends, we spent a night with our pals Dan and Roxann. We showed up at their house in a silver 2019 Jeep Wrangler Unlimited Sahara, which their 5-year-old son Julian immediately noticed. Eli asked him if he would want to get a Wrangler when he's old enough to drive. It turns out he's more of a muscle car guy. Julian said, "No. I'd get a Challenger because it's faster."
A few weeks later, a 2019 Dodge Challenger R/T Scat Pack Widebody ($57,295 as tested) showed up in our driveway. It reminded me of what Julian had said and got me thinking about what a 5-year-old kid would like about Dodge's performance icon. You don't need to be completely practical when you buy a muscle car. Signing on the dotted line for a high-performance American car should be inspired by your excited inner child, not rigidly controlled by just cold logic and math. Otherwise, you might as well just buy a sensible, fuel-efficient, A-to-B commuter car. The Challenger Scat Pack Widebody definitely appealed to the little kid in me, but it also had plenty of qualities that I appreciated as a grownup.
---
2019 Dodge Challenger R/T Scat Pack Widebody Exterior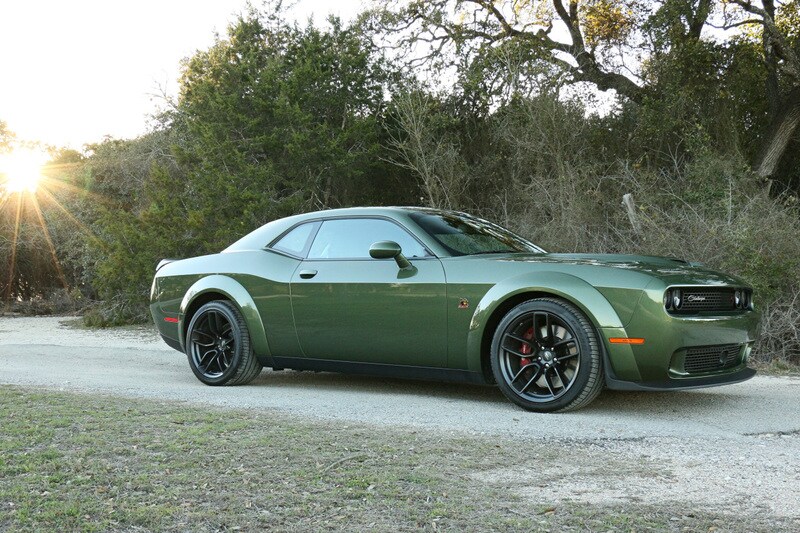 When I first saw my F8 Green test car, I immediately thought about my childhood playtime. I loved playing with Hot Wheels cars back then and here I was, 30 years later, looking at one that was full-sized and ready to zoom away in. Everything about it was big, bold, exaggerated. A regular Challenger is already a large car, but the Widebody treatment's fender flares give it even more presence by widening it 3.5 inches. Dodge stuffs the wheel wells with massive 20" X 11" forged aluminum wheels and stunningly wide 305/35 ZR20 Pirelli P Zero all-season tires.
The rest of the Scat Pack Widebody is just as wonderfully over the top. A massive scoop sits in the middle of the bulging hood, ready to devour the air that rushes into it. The prominent front splitter and optional SRT rear spoiler gave my Scat Pack Widebody media loaner some race-car style. Julian would've been pleased. Five-year-old Derek sure was.
Shop New Dodge Challenger R/T Inventory
---
2019 Dodge Challenger R/T Scat Pack Widebody Interior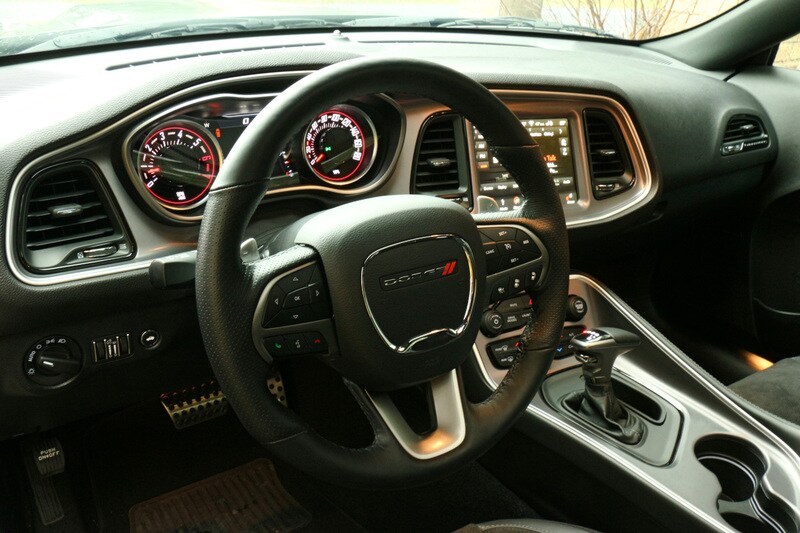 I had the best of both worlds behind the wheel. As an adult who lives in Texas, I was grateful Dodge outfitted my press loaner with the Plus Package, which - true to its name - adds features such as a power tilting and telescoping steering column and Nappa leather and Alcantara seats that are ventilated in the front row. I grew up watching "The New Yogi Bear Show" and "Teenage Mutant Ninja Turtles" so I immediately noticed the cartoonish Scat Pack logo embroidered on the front seat backs.
Kids these days seem to be able to operate a smart phone or tablet from the second they open their eyes. When I was in elementary school, our librarian introduced me and my classmates to the latest advancement in technology at the time: the CD-ROM. I may have been born before the touchscreen era, but I definitely appreciate the engineering behind it - especially FCA's. My test car had the optional, user-friendly Uconnect 4C infotainment system with navigation and an 8.4-inch display that quickly responded to my inputs.
Shop New Dodge Challenger R/T Inventory
---
2019 Dodge Challenger R/T Scat Pack Widebody Performance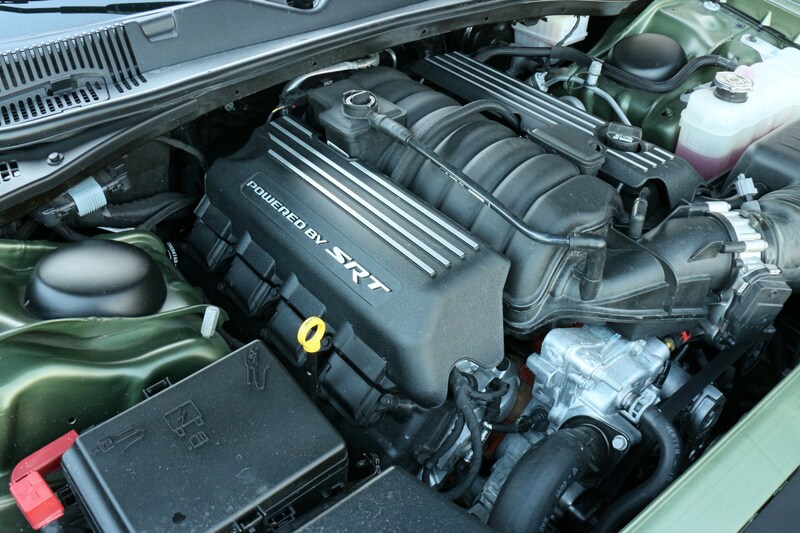 When I was young, my parents allowed me and my older brother to play with fireworks in the backyard. We spent a lot of our summer afternoons setting off Roman candles and lighting strings of Black Cats. As fun as those were, they didn't have anything close to the amount of firepower that's under the Challenger Scat Pack Widebody's hood. Instead of a V6 or small-displacement V8 with twin turbos, my tester had the largest naturally aspirated V8 available in a modern car: an unapologetically huge 6.4-liter Hemi V8. It made an equally enormous sound when it started. On the road, the further I pushed the throttle, the more the 392's delightfully scary roar filled the cabin and my ears.
I had to re-learn one of the most important lessons you're taught as a child: respect. I not only had to respect the laws of physics (and local speed limits), but the 485 horsepower and 475 lb-ft of torque in front of me, too. If I got on the throttle too hard, too soon, all of that grunt would spin the broad rear tires - even on a dry, straight road. When all four massive drums of rubber were hooking, I found the Challenger's natural, well-weighted steering to feel just as substantial as the 4,314-pound car it was controlling. The vented and slotted 15.4-inch front and 13.8-inch rear Brembo brakes enabled me to bring all of that weight to a stop with confidence and composure.
With a few taps on the touchscreen, I could choose whether the Challenger performed in Auto, Custom, Sport or Track mode. I was also able to dial in the aggressiveness of the eight-speed automatic transmission, traction control, steering rack and Adaptive Damping Suspension. Unfortunately, most of my week with the Challenger was filled with bad weather, so I spent the majority of my time behind the wheel in Auto mode. The frustrating timing and lack of all-out fun reminded me why little kids don't like rainy days.
Shop New Dodge Challenger R/T Inventory
---
2019 Dodge Challenger R/T Scat Pack Widebody Safety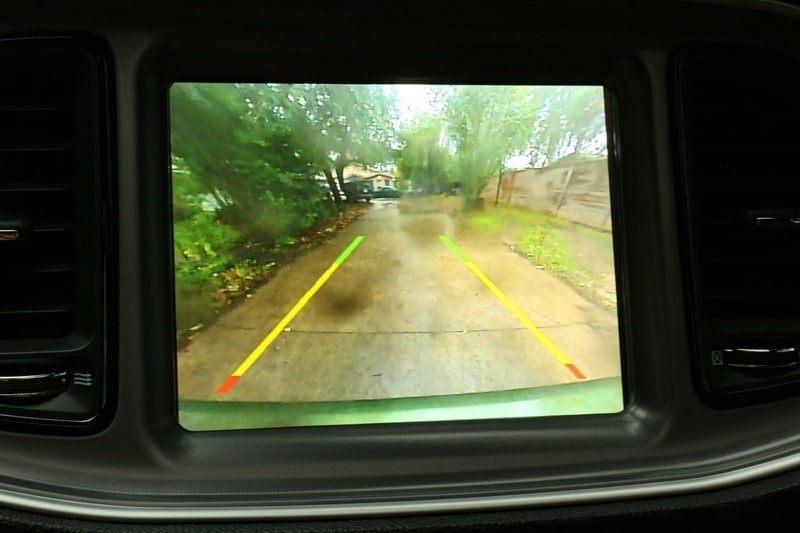 Given the conditions outside, it was hard for the adult me not to appreciate all of the safety tech in my test car. In addition to the usual combination of airbags, traction and stability control and back-up camera, the Challenger had a few options packages that gave me greater peace of mind. Dodge packed power mirrors, HID (high-intensity discharge) headlights and blind spot and rear cross-path detection into the Driver Convenience Group. The Technology Group included automatic high beams, rain-sensing wipers and Forward Collision Warning.
Shop New Dodge Challenger R/T Inventory
---
2019 Dodge Challenger R/T Scat Pack Widebody Overall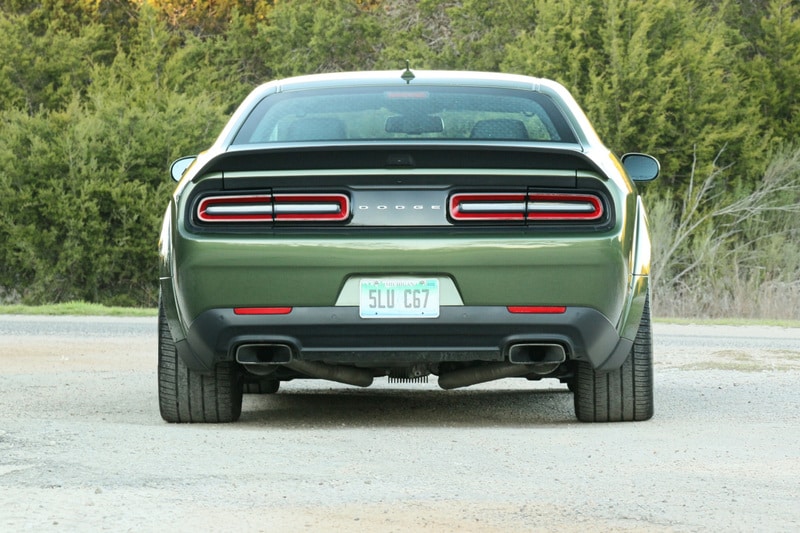 Whether you're five or 50 (or a combination of both), you'll find something to love about the 2019 Dodge Challenger R/T Scat Pack Widebody. But if you want to take one out for a test spin at an AutoNation Dodge dealership, just make sure you're old enough to drive and able to pay a starting price of $45,245.*