2020 Chevrolet Colorado ZR2 Bison
---
Jeffrey N. Ross
| Aug 19, 2020
---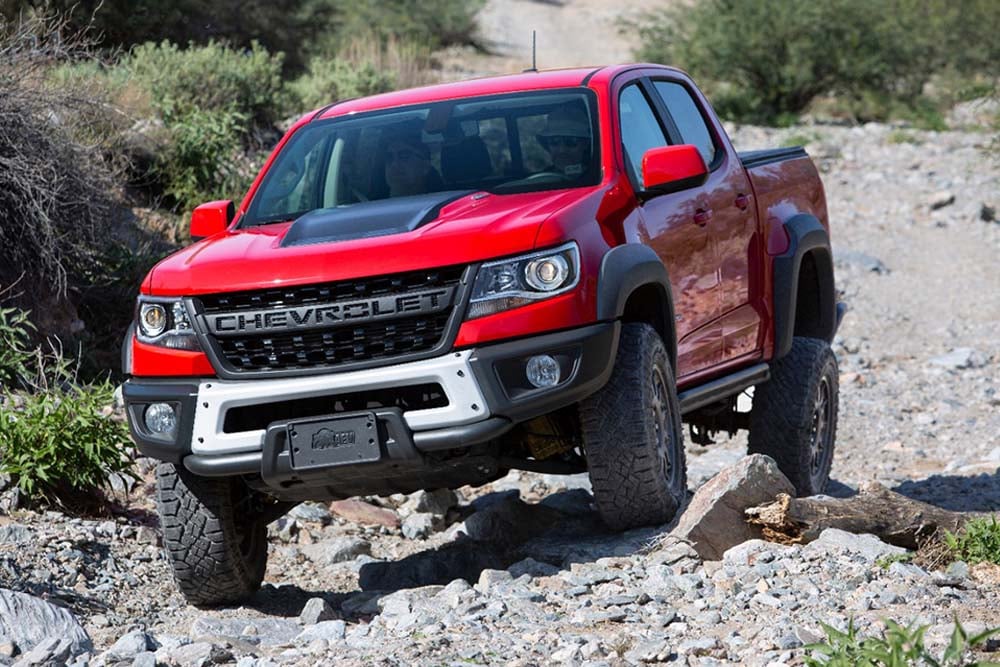 Now is a great time to be an off-road enthusiast. I mean, what better way is there to be socially distant than to hop in your truck and explore the great outdoors. Friends can even join in with their own rigs, and thanks to two-way radios, everyone can still chat.
To get the most of your off-roading experience, it never hurts to add a few modifications. Fortunately, with performance upgrades from off-road experts AEV, the 2020 Chevrolet Colorado ZR2 Bison offers just that. The ZR2 Bison goes head to head with the Jeep Gladiator Rubicon and Toyota Tacoma TRD Pro, along with other off-road performance trucks like the Ford F-150 Raptor and Ram Power Wagon.
I felt lucky to get to spend a week with this right-sized, heavy-hitting off-road pickup truck, and its optional diesel engine. Read on for all the details! 
---
2020 Chevrolet Colorado ZR2 Bison Exterior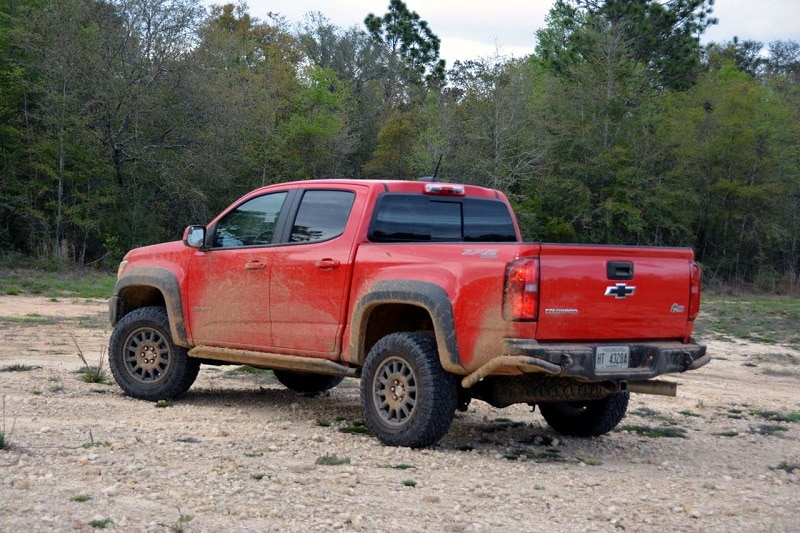 The Colorado hasn't changed all that much since its introduction back in 2015. But it has remained stylish and functional in a resurgent mid-size truck market that now includes the aforementioned Gladiator and Tacoma as well as the Ford Ranger and Nissan Frontier.
In stock form, the ZR2 looks ready to hit the trail with its powerdome hood, cutout front bumper, rock rails and a unique rear bumper, but if you want a truck that looks and performs even better, the Bison package is the way to go. For just $5,750 - really, what's an extra $6,000 on top of a $44,000 truck - this package tacks on a bunch of goodies developed by AEV. There are off-road bumpers with winch up front and recovery points at the rear, wide fender flares, hot-stamped boron steel skid plates (five of them), and for added styling effect, the ZR2 Bison also gets fog lights and a unique grille with "CHEVROLET" spelled out.
Shop Chevrolet Colorado ZR2 Bison Inventory
---
2020 Chevrolet Colorado ZR2 Bison Interior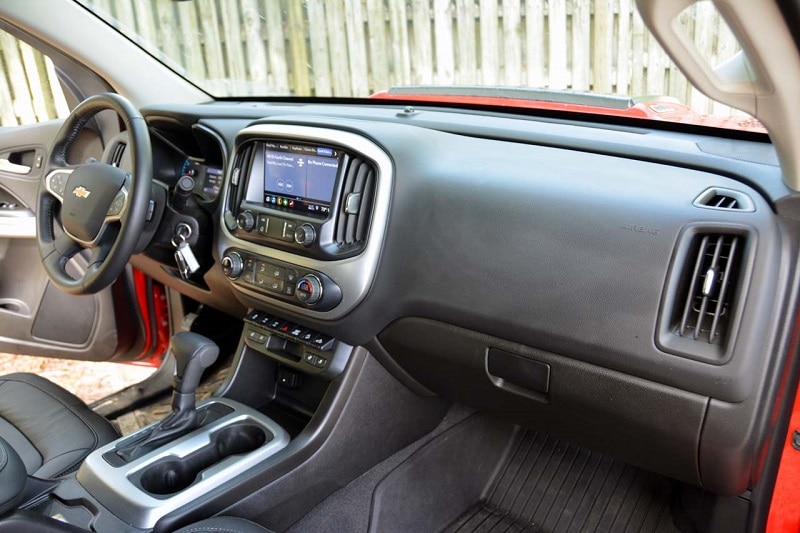 As cool as it is to be able to take the doors off a Jeep Gladiator, there's something to be said for getting to and from your off-road adventures with a cabin that is quiet with no need to worry about leaks.
Factored into the price of the ZR2 comes all of the options available on a Colorado including navigation, leather seats, heated front seats and steering wheel. In terms of differentiating from the standard Colorado models, the ZR2 Bison features the ZR2 logo on the front door sills and the AEV bison logo stitched onto the front headrests and rubber floor mats. Bottom line, these are extremely comfortable digs for a hardcore off-roader.
While the ZR2 is built for fun, the Colorado is still designed for function, and the crew cab body style delivers sufficient space for five adults and plenty of room for cargo and gear.
Shop Chevrolet Colorado ZR2 Bison Inventory
---
2020 Chevrolet Colorado ZR2 Bison Powertrain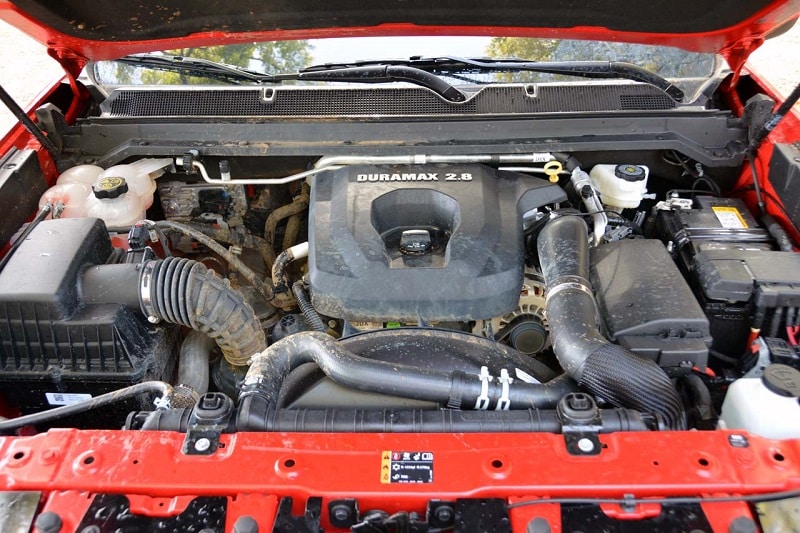 In base form, the 2020 Chevrolet Colorado ZR2 comes with a 308-horsepower V-6, but if you want to get the most from this trail-ready truck, you should definitely opt for the 2.8-liter Duramax four-cylinder turbo diesel.
That extra $3,500 will bring a lot more torque to the party as this engine is rated at 186 horsepower and 369 lb-ft of torque - 94 lb-ft more than the ZR2's base engine - but the downside is that you lose the more advanced eight-speed automatic for the diesel's six-speed auto. With this diesel engine, the Colorado ZR2 Bison has EPA-rated fuel economy estimates of 18 mpg in the city and 22 mpg on the highway, and after a week of driving, the trip computer was showing an average of 21.7 mpg. For the record, a full day of off-road driving is generally not the best if you're looking to maximize mpgs.
Whether you're looking to take trails and jumps at full speed or focus more on the technical low-speed crawling capabilities, the 2020 Chevrolet Colorado ZR2 Bison is ready for anything. The ZR2 rides on a 3.5-inch wider track with a two-inch suspension lift, and it offers front and rear electronic locking differentials. I hit the trails with a couple of other off-road friends, and it was surprising at how capable the diesel-powered ZR2 is from the low-end torque to get out of sticky mud pits to the articulation to traverse a steep obstacle, which you can see for yourself in this YouTube video.
And since not everyone can afford a $53,000 weekend toy, the Colorado ZR2 Bison is still a functional daily driver that doesn't have the rough ride or roaring tires that most off-roaders exhibit. About the only sacrifice the ZR2 makes to improve trail readiness is its towing capacity. Whereas the standard Colorado delivers a maximum towing capacity 7,700 pounds (with the Duramax engine), the ZR2's towing capacity is limited to 5,000 pounds (regardless of which engine you choose).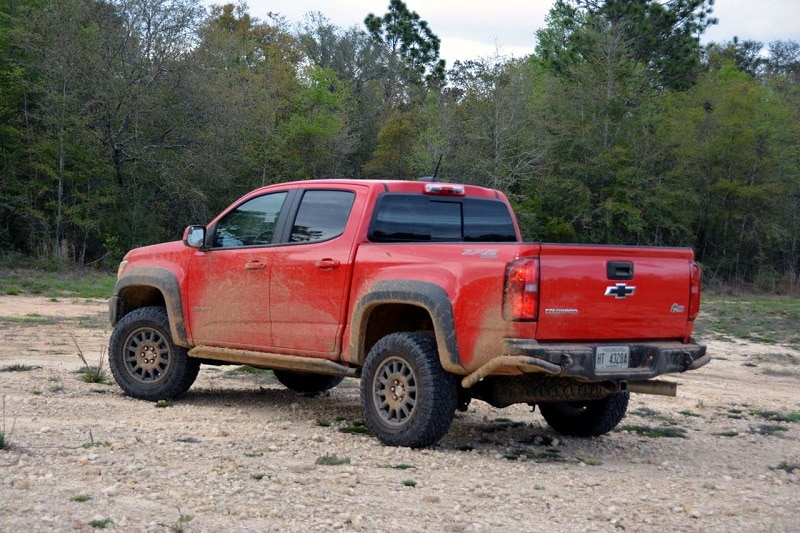 ---
2020 Chevrolet Colorado ZR2 Bison Safety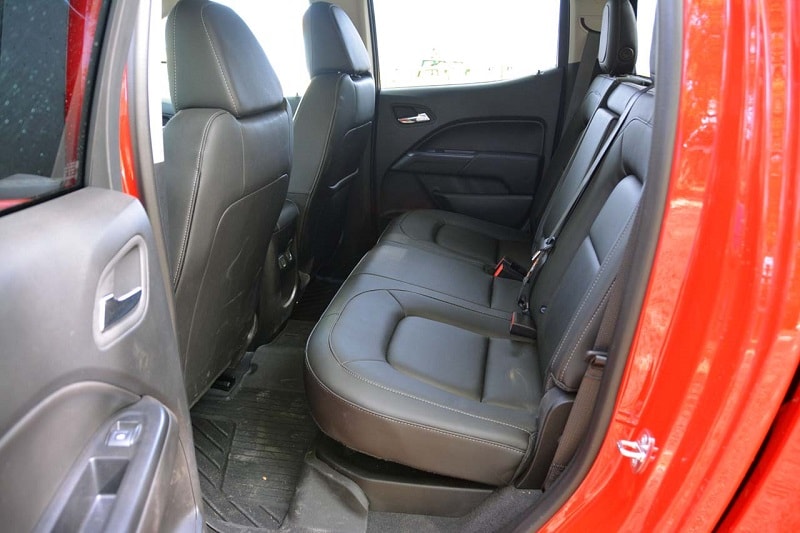 The 2020 Chevrolet Colorado crew cab 4x4 has a four-star crash rating from the National Highway Traffic Safety Administration including a five-star side-impact rating. Standard safety features include six airbags, Stablitrak stability control, Tire Fill Alert and Chevy's Teen Driver parental controls.
Shop Chevrolet Colorado ZR2 Bison Inventory
---
2020 Chevrolet Colorado ZR2 Bison Overall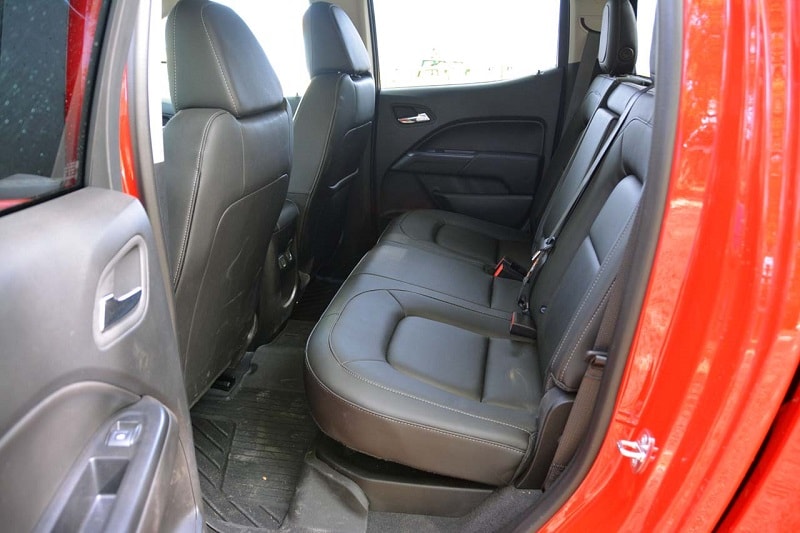 Off-road enthusiasts rejoiced when Chevy brought back the ZR2 package (originally used on the S-10), but the Bison package takes this off-roader to a new extreme. Based on the 2020 Chevrolet Colorado, the ZR2 Bison is a fully capable mid-size truck that has been factory modified to be a competent off-roader.
Not surprisingly, the added performance attributes result in the 2020 Chevrolet Colorado ZR2 have a base MSRP ($43,000) that is twice as much as a standard Colorado ($21,300), but you definitely get your money's worth even with the added $9,250 for the diesel engine and AEV Bison package.
This truck's as-tested price of $53,385 might be more than you could build such a truck for yourself, but you certainly won't get the factory warranty and build quality that the Colorado ZR2 Bison offers.
Make sure to visit your local Chevrolet dealership and test drive the 2020 Chevrolet Colorado today!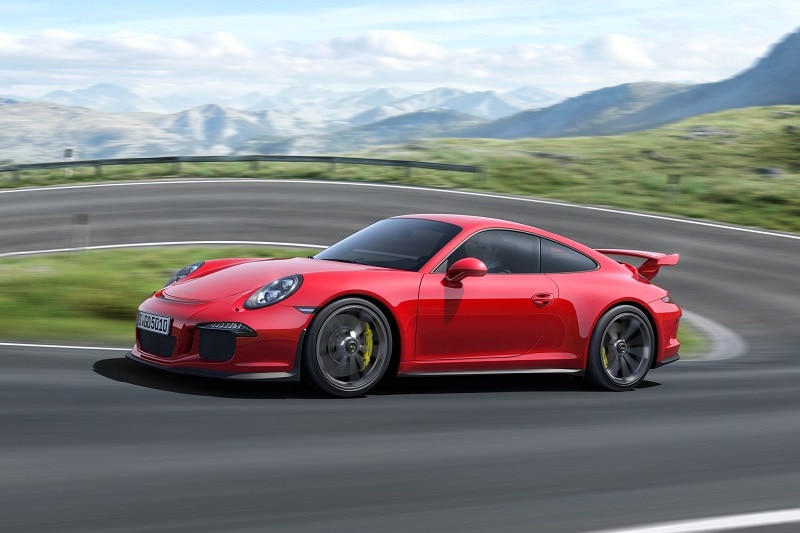 Classic Car Research
Whether you want a project for the garage or a beast for the streets, check out our Classic Car research.
---
2020 Chevrolet Colorado ZR2 Bison Specs
Layout
4-door, 5-passenger, 4x4
Engine/Transmission
2.8L I-4 diesel, 186 hp, 369 lb-ft
8-speed automatic
Mileage
18/22 mpg (city/hwy)
NHTSA Safety Rating

★ ★ ★ ★
---
AutoNation Drive Test Drive Review: ★ ★ ★ ★
---
More Research
Browse more automotive research than you can shake a stick shift at.
---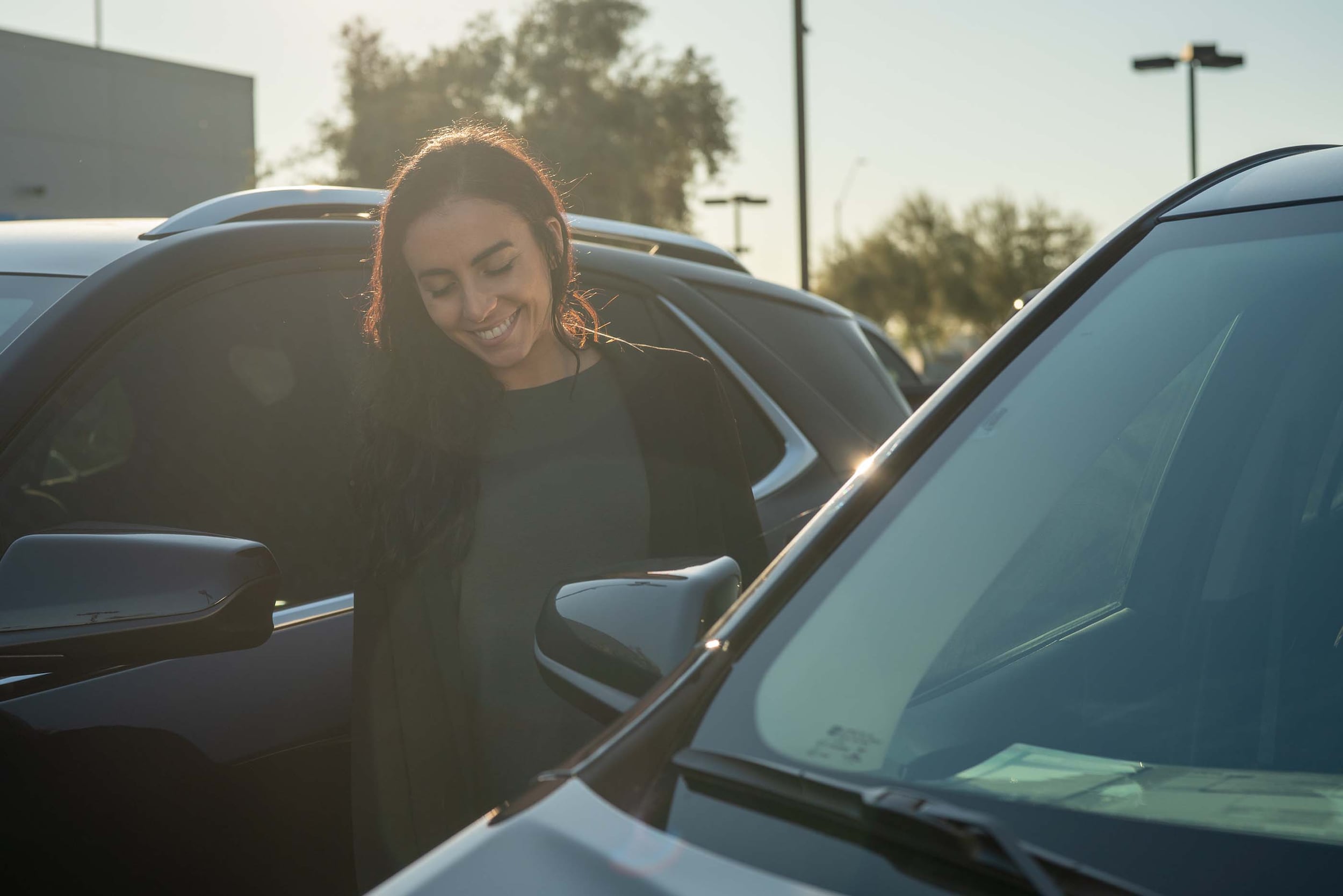 Test Drive Reviews
Our automotive experts at AutoNation Drive weigh in on price, safety, and performance of popular cars, trucks, and SUVs.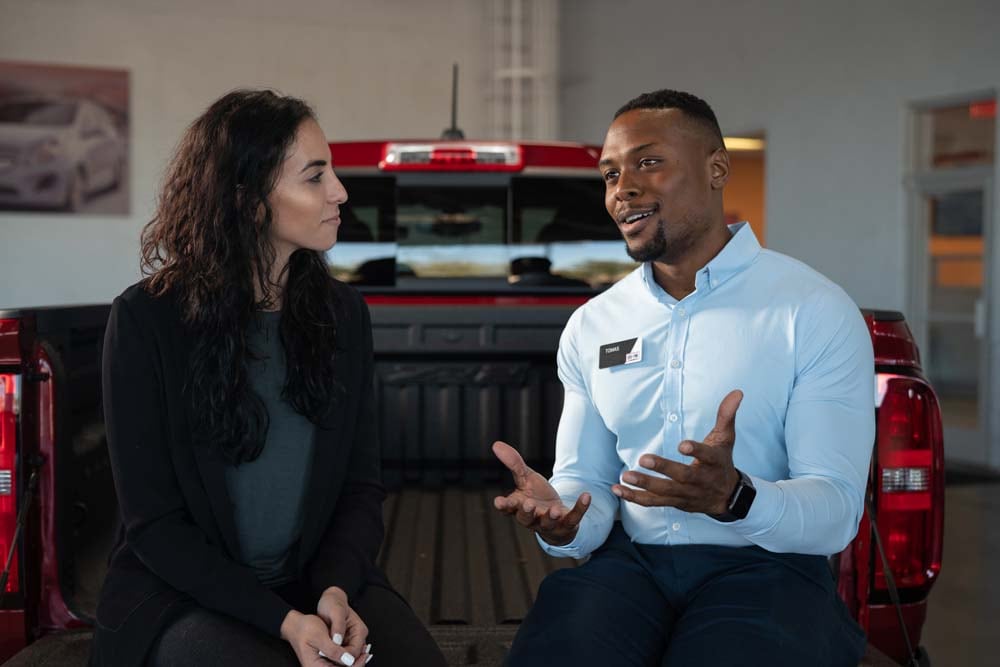 Car Buying Advice
If you're buying a car, truck, or SUV, the chances are - you need help. Don't worry. Our automotive experts are here to help.
---
*MSRP excludes tax, license, registration, destination charge and options. Dealer prices may vary.
**Based on EPA mileage ratings. Your mileage will vary depending on specific vehicle trim, how you drive and maintain your vehicle, driving conditions, and other factors.