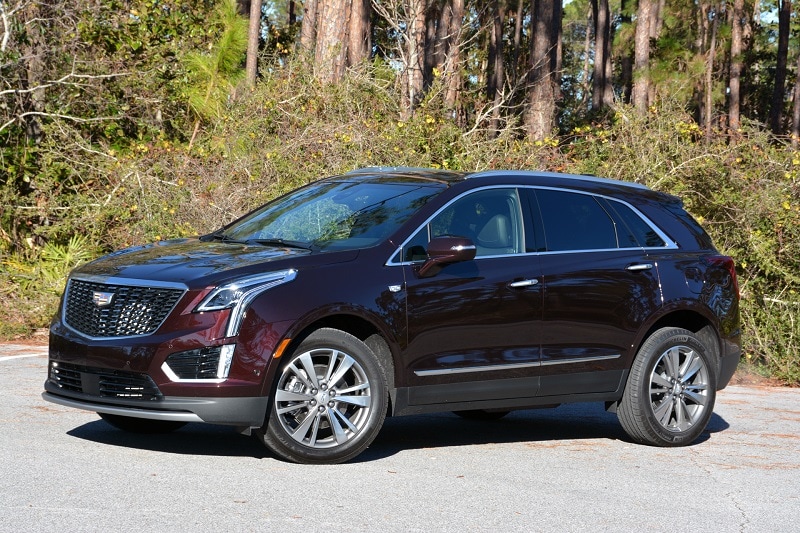 Like most American automakers today, Cadillac has an SUV-heavy lineup, which continues to be anchored by the iconic Escalade. Positioned in the heart of the mix is the 2021 Cadillac XT5, which is tasked with competing against mid-size luxury vehicles like the Lexus RX and BMW X5.
The XT5 debuted for the 2017 model year, and this model has quickly become Cadillac's best-selling vehicle. To see how the XT5 stacks up in this red-hot luxury segment, I spent a week driving the a 2021 Cadillac XT5 loaded with virtually all the bells and whistles Cadillac offers.
---
2021 Cadillac XT5 Premium Luxury Exterior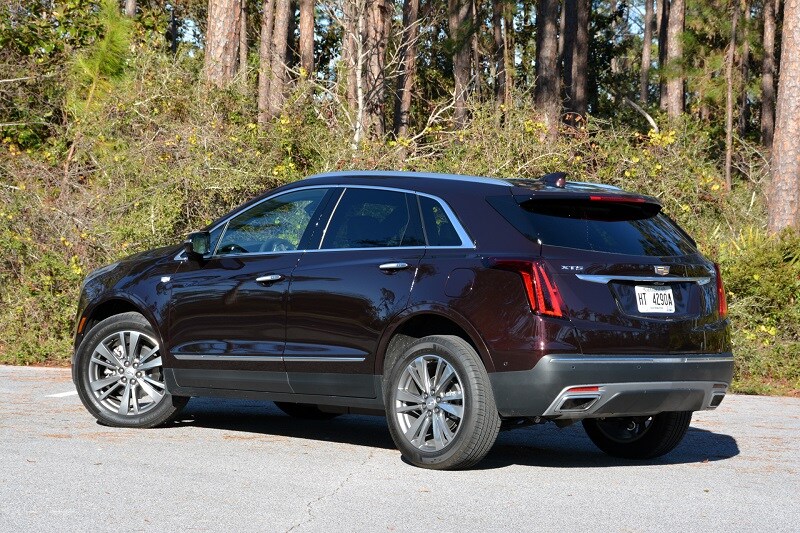 There's no mistaking the 2021 Cadillac XT5 for any other luxury crossover, as Cadillac has an impressive, unmistakable design language. No matter which angle you catch the XT5 from, there's no missing the Cadillac DNA. For 2021, the XT5 is available in three trim levels (Luxury, Premium Luxury and Sport) with each having a distinct style.
My tester wore the Premium Luxury trim, which added a UltraView dual-pane sunroof, bright exhaust finishers, and silver accents to the front and rear bumpers. The polished 20-inch alloy wheels were a $1,700 option. Personally, my favorite part of this XT5's styling was the beautiful Garnet Metallic paint job (a $625 option), which looks almost black in the shade, but when hit by the sunlight reveals dark red undertones.
Shop 2021 Cadillac XT5 Premium Luxury Inventory
---
2021 Cadillac XT5 Premium Luxury Interior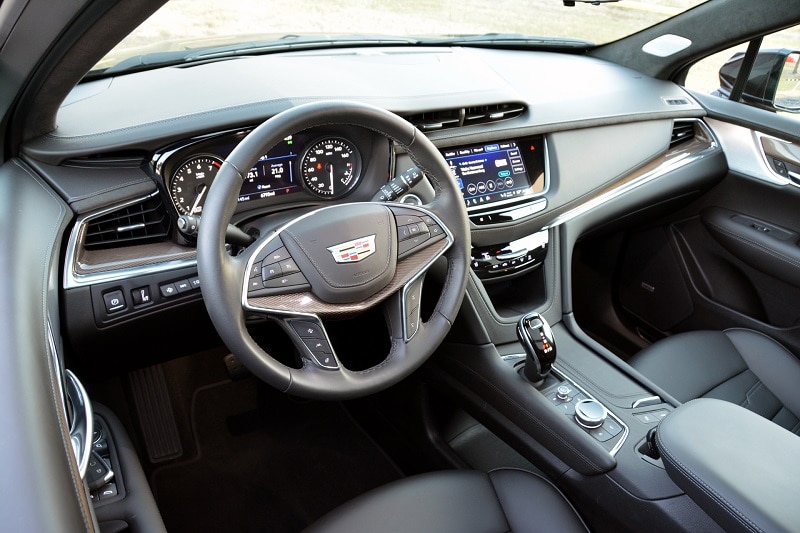 When it comes to a luxury vehicle, the interior is the most critical area, and the 2021 Cadillac XT5 easily holds its own in one of the most competitive luxury segments. Like the exterior, Cadillac's interior design team does a good job of tying all the various models together with a cohesive style, and with six different options available for interior colors, there's an impressive level of unique personalization on the XT5.
This tester added the $4,850 Platinum Package, which literally upgrades the interior from top to bottom, and includes a microfiber headliner, a leather-wrapped instrument panel, semi-analine leather seats, illuminated door sills and even premium floor mats. On top of that, this test vehicle also included a $1,200 package adding tri-zone climate control, ventilated front seats and heated outboard rear seats, another $1,025 navigation package with a 14-speaker Bose Performance Series audio system and, finally, a $2,000 option for forward-facing night vision camera.
Comfort is king in this mid-size luxury vehicle. Now normally, you wouldn't want to get stuck in the back seat of a vehicle, but that's no problem with the 2021 XT5, thanks to an abundance of passenger space. It's also worth noting that the massive panoramic sunroof provides an excellent view. When cargo capacity is required, the XT5 offers up an impressive 30 cubic feet of cargo space behind the second row, and that figure more than doubles to 63 cubic feet when the back seat is folded flat.
Shop 2021 Cadillac XT5 Premium Luxury Inventory
---
2021 Cadillac XT5 Premium Luxury Performance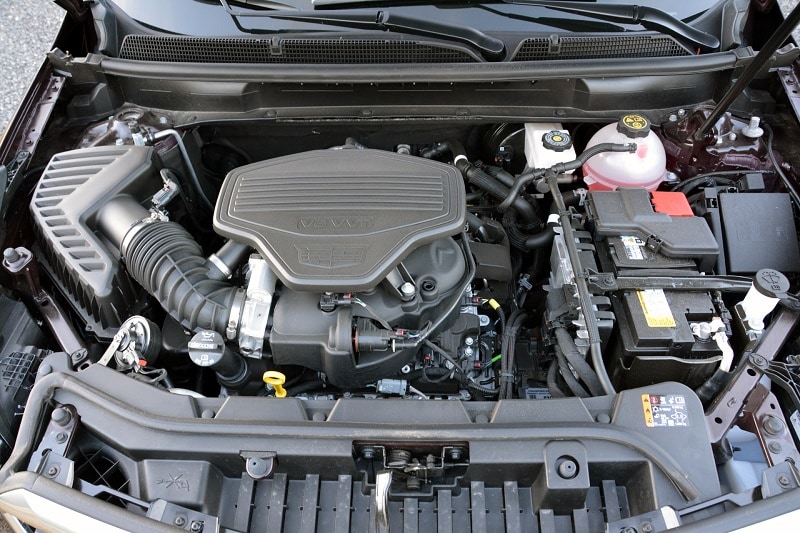 Following last year's mid-cycle updates, the XT5 now offers two engine options. In base form, the 2021 Cadillac XT5 is now powered by a peppy 2.0-liter turbocharged four-cylinder. But if you want more power and capability from this mid-size crossover, the optional 3.6-liter direct-injected V-6 is the way to go.
For an extra $1,000, this engine brings more power (310 horsepower and 271 lb-ft of torque) to the party, and it gives the XT5 its maximum towing capacity of 3,500 pounds, when properly equipped. Both engines are backed by a smooth-shifting, nine-speed automatic, and with the V-6 and front-wheel drive like this tester, the XT5 returns EPA-rated fuel economy estimates of 19 mpg in the city and 26 mpg on the highway; we saw an average of 20.9 mpg (according to the trip computer) after a week of driving.
As much as there is to love about the 2021 Cadillac XT5, this crossover's road manners are what really sets the Cadillac apart from the multitude of competitors. Our tester was equipped with the optional real-time damping performance suspension with selectable drive modes, but the whole chassis tuning felt extremely refined, and ready to tackle daily commutes or long family road trips. Even with the optional 20-inch wheels, the XT5 had a smooth, quiet ride.
Shop 2021 Cadillac XT5 Premium Luxury Inventory
---
2021 Cadillac XT5 Premium Luxury Safety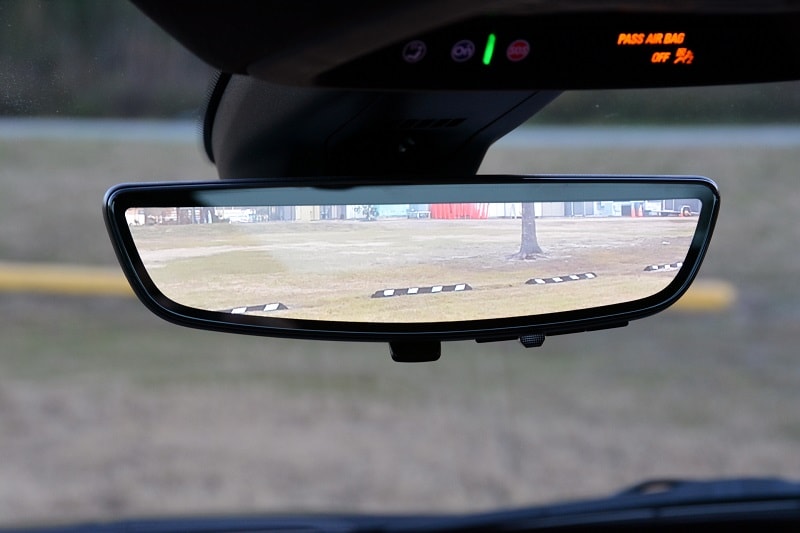 When it comes to safety, the 2021 Cadillac XT5 scores a five-star crash rating from the National Highway Traffic Safety Administration.
That's thanks to a full battery of standard safety features such as front pedestrian braking, forward collision alert, lane keep assist and lane departure warning, while the Platinum trim adds even more with rear pedestrian alert, HD surround vision and automatic parking assist. This tester also included the $1,300 Driver Assist Package that includes adaptive cruise control, enhanced automatic emergency braking, reverse automatic braking and automatic seat belt tightening.
Shop 2021 Cadillac XT5 Premium Luxury Inventory
---
2021 Cadillac XT5 Premium Luxury Overall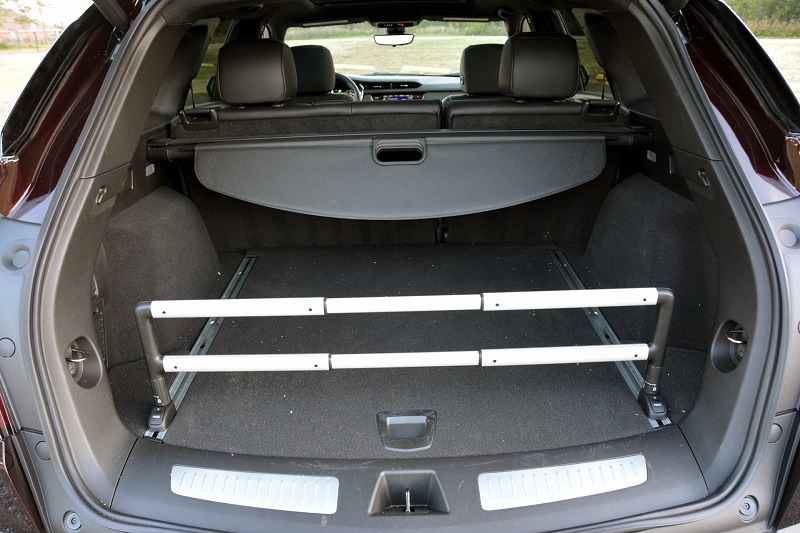 Cadillac has been criticized for being more reactive than proactive in several segments, but for the better part of two decades, the marque has delivered a solid one-two punch when it comes to its mid-size offering and the full-size Escalade.
The 2021 Cadillac XT5 continues that trend with a right-sized luxury vehicle crammed with all of the latest comfort and technology features. In base form, the XT5 has an affordable starting price of $43,995* undercutting the rival Lexus RX, and even the mid-range Premium Luxury is a great package priced at $49,790*. Checking option boxes quickly balloons the bottom line pricing, though, and with the exception of all-wheel drive, this fully loaded V-6 tester had an as-tested price of $65,765, or just $11,000 shy of the Escalade's base price.
Shop 2021 Cadillac XT5 Premium Luxury Inventory
---
Jeffrey N. Ross | Apr 14, 2021