Omar Rana  | Nov 24, 2020
---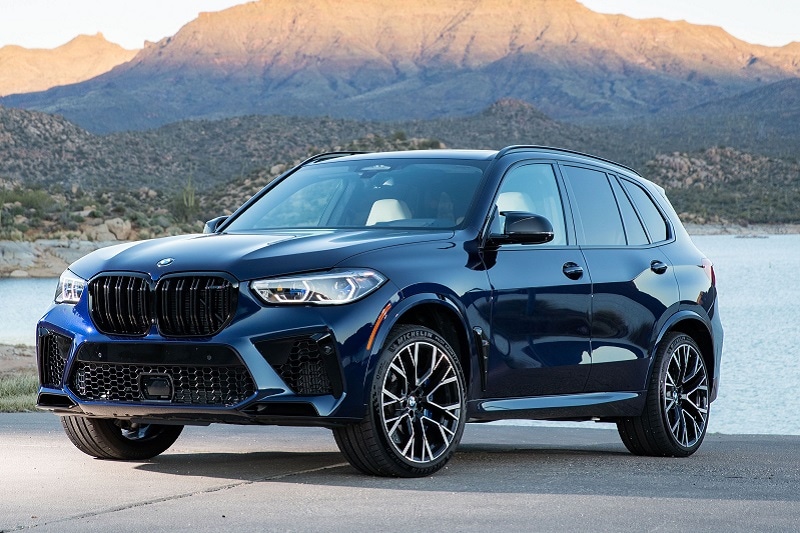 There's no doubt that Americans love SUVs and crossovers. Some of the reasons SUVs and crossovers are so popular are because they offer a lot of utility and a lot of space for your family, friends, and cargo. Now, many people buying SUVs and crossovers do so because they have a large family, but that doesn't mean they can't have fun. That's why high-performance SUVs like the BMW X5 M Competition exist.
With 617 horsepower on tap, the BMW X5 M Competition will not only give you the ability to move your family around town, it'll also give you the ability to have a lot of fun on the track. Many automotive enthusiasts, BMW M brand enthusiasts in particular, will make fun of people that buy high-performance SUVs. But take it from me, the BMW X5M Competition is every bit of an M car as the BMW M5 Competition.
---
2020 BMW X5 M Competition Exterior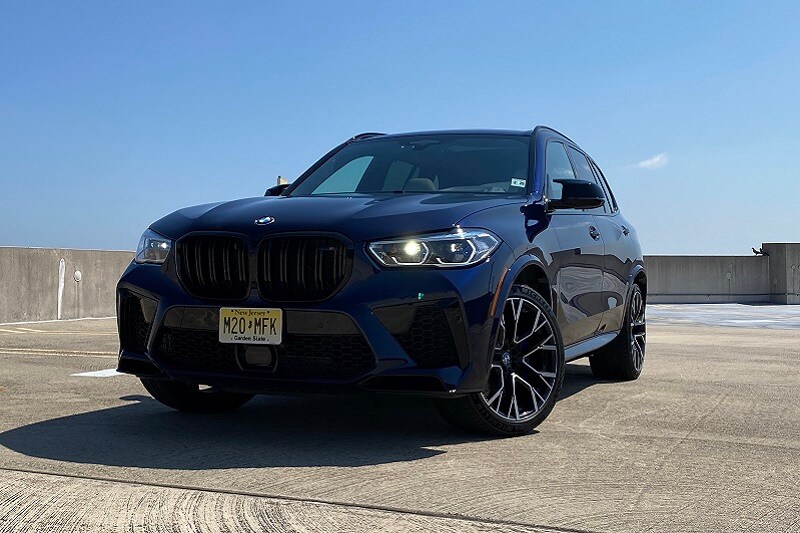 One of my favorite things about the BMW X5 M Competition exterior design is that it looks like a real SUV, and not a sloping-roofline, coupe-style SUVs. Those sloping roofline SUVs cut into both rear headroom and cargo capacity, and while they look beautiful, they just aren't SUV enough.
I already love the looks of the regular X5 and the BMW M team did a great job of making this as aggressive. To make the name Competition more appropriate, BMW added dark shadow line trim bits that provide a darker grille, darker interiors, and darker vibe all around. The rear end of the BMW X5 M Competition is my favorite angle, which is highlighted by quad exhaust tailpipes and M rear spoilers.
---
2020 BMW X5 M Competition Interior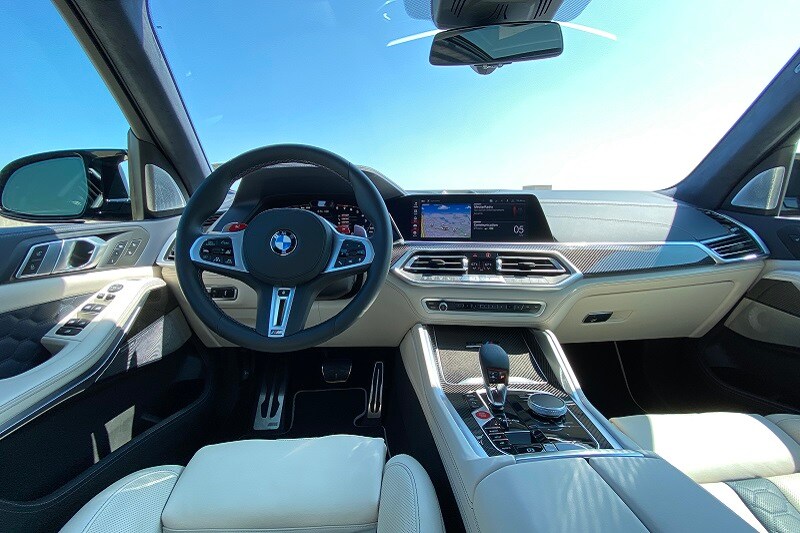 BMW has always done an outstanding job when it comes to interior quality, materials, and tech. That being said, the BMW X5 M Competition does not disappoint when it comes to the interior.
Everything here is top-notch, including the Merino Leather-wrapped dashboard and soft Alcantara headliner. There are also terrific 18-way power M multifunction seats, which look and feel absolutely amazing, and include four-way lumbar support.
One of the most interesting things about the BMW X5 M Competition is that it comes with four-zone climate control. Now, we've all heard about region-specific climate control, which gives both the driver and the passenger the ability to set their own settings. Now usually, SUVs just provide second-row passengers one climate zone, but the X5 M Competition has two additional climate zones for rear passengers, which is impressive.
Keep in mind that this is a proper BMW M vehicle. That means, as a daily driver, it's not as comfortable inside as a standard BMW X5. The ride quality is stiff, and you will feel that over the course of a long trip.
When it comes to gadgets and gizmos, you have the latest iDrive 7.0 infotainment system, which is standard, along with the BMW intelligent personal assistant. The new iDrive 7.0 infotainment system is one of the best in the luxury segment, because not only is it smooth and easy to use, it also provides lots of information and customization options for the vehicle.
---
2020 BMW X5 M Competition Performance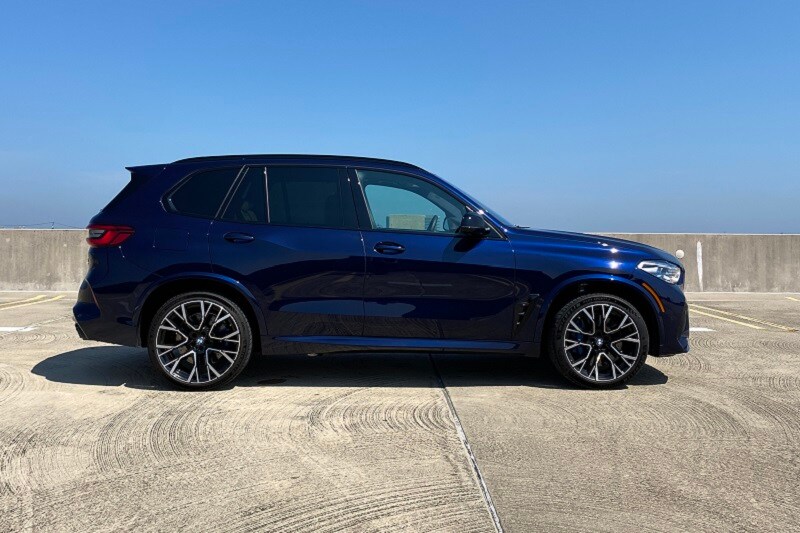 Many automotive enthusiasts write off high-performance SUVs as giant angular boats with a lot of power. Although, the BMW X5 M Competition that I tested here definitely didn't feel that way. I drove a BMW M5 Competition not too long ago and the driving dynamics of the X5 M Competition here were very similar.
Power comes from a 4.4L twin-turbo V8 making 617 horsepower and 553 lb-ft of torque. That will give you the ability to run from zero to 60 mph in just 3.7 seconds, and hit a top speed 177 mph. It is simply amazing the many ways you can customize the performance to your liking. You can adjust the suspension, the steering, the engine, and the brakes. Once you start pushing the BMW X5 M Competition to the limits, you'll be surprised to see what this baby can do, especially considering it weighs over 5300 pounds.
Of course, all that performance means that you will be making some sacrifices for fuel economy. The BMW X5 M Competition averages an EPA-rated 13/18 mpg (city/highway).
---
2020 BMW X5 M Competition Safety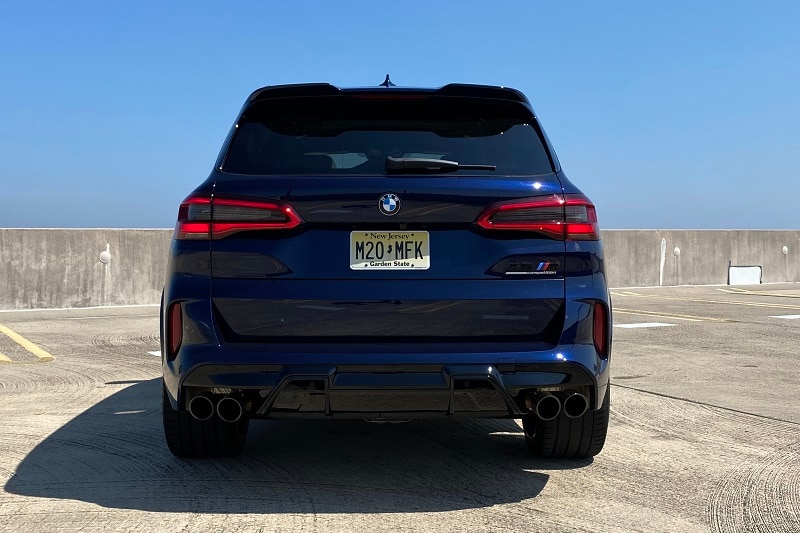 The BMW X5 M Competition comes with a long list of standard driver-assist tech. However, with optional packages you can add on things like Backup Assistant and Automatic Parking. Backup Assistant will remember exactly how you pulled into a parking spot and when pulling out, you can simply tap a button on the display, and the X5 M Competition will retrace your movement and pull out of a spot automatically.
Automatic parking, on the other hand, will help you easily back into a spot without you doing any of the work. It uses parking sensors to measure a parking space that can fit the X5 M Competition and will perform the difficult task all on its own.
---
2020 BMW X5 M Competition Overall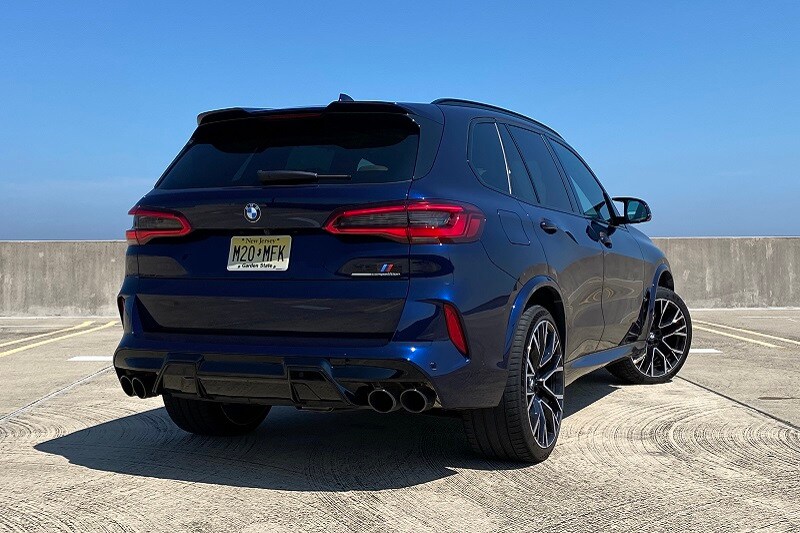 While I understand why some people may be hesitant towards high-performance SUVs, not everybody can fit their lifestyle into a high-performance sedan or a coupe. That's where SUVs like the BMW X5 M Competition come into play. Prices for the BMW X5 M Competition start at $114,100, but options can take them north of $130,000. Visit your local AutoNation-affiliated BMW dealership to arrange a test drive today.