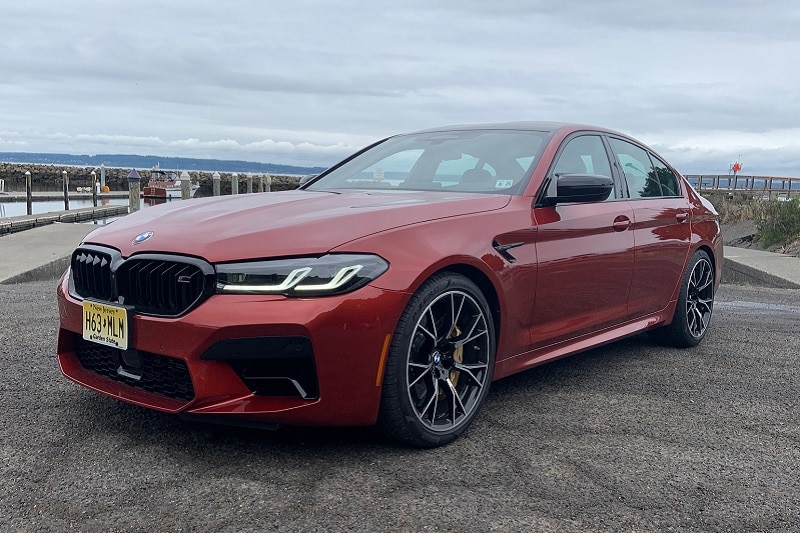 Though virtually every luxury sedan on the market today possesses some degree of athleticism, that wasn't always the case. The executive transport of yesteryear was designed to have a cushy ride, spacious interior, and stately styling. But it was never thought of as a driver's car. If you wanted sports car performance? You needed to buy a sports car, which you expected to have as many compromises as a truce between Coke and Pepsi.
Then came the BMW M5. When the German super sedan kicked in the door of the segment in 1985, it offered amazing driving dynamics, a comfortable cabin, and seating for five. This previously unseen hat trick stunned the automotive press, and immediately put its domestic competition on notice. It's not hyperbole to say that the BMW M5 invented the modern sports sedan. Every enthusiast who appreciates four-door machines with a mean streak owes this game-changing road hammer a debt of gratitude.
Given the legendary nature of the model, I was beyond excited to get behind the wheel of the 2021 BMW M5 Competition, the hot rod version of the Motoren Werke's already red-hot sedan. Safe to say, it didn't disappoint.     
---
2021 BMW M5 Competition Exterior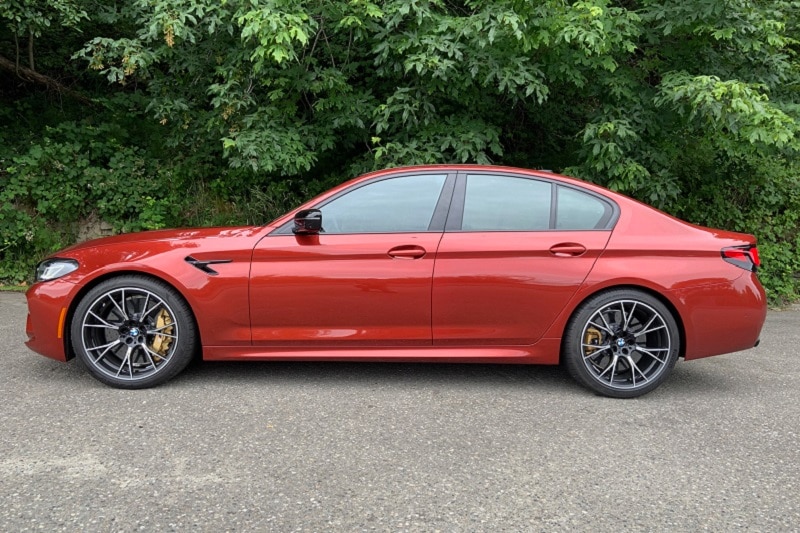 My tester was finished in Motegi Red Metallic, a blazing color with orange undertones, and it perfectly complemented the fiery personality of the M5.
Up front, there's BMW's familiar twin kidney grille, and unlike on the M440i xDrive I recently tested, it's more traditionally sized. Look close, and there's a pronounced amount of space between the grille's vertical slats. That space, along with the large honeycomb section along the lower portion of the front clip, and the big inlets at each corner, make it clear just how much air this beast needs to breathe properly. There's not a fake vent anywhere on the car.  
All the trim, from the sections around the grille, to the mirrors, to the window frames, to the big rear diffuser and the decklid-mounted spoiler, was blacked out, and it gave the car a strictly business vibe. Those elements tied in beautifully with the exposed carbon fiber roof, which is probably my second favorite exterior feature.
My favorite exterior feature was actually a combination of three things: the 20-inch Y-spoke wheels, the massive carbon ceramic rotors, and equally huge gold-painted calipers. The sheer size of everything makes this a seriously impressive looking bit of kit. Of course, it doesn't hurt that along with being gorgeous, the brakes are phenomenally good at the whole stopping thing. Hit the pedal, and it feels like you threw out an anchor big enough to yank the Queen Mary to a halt. 
---
2021 BMW M5 Competition Interior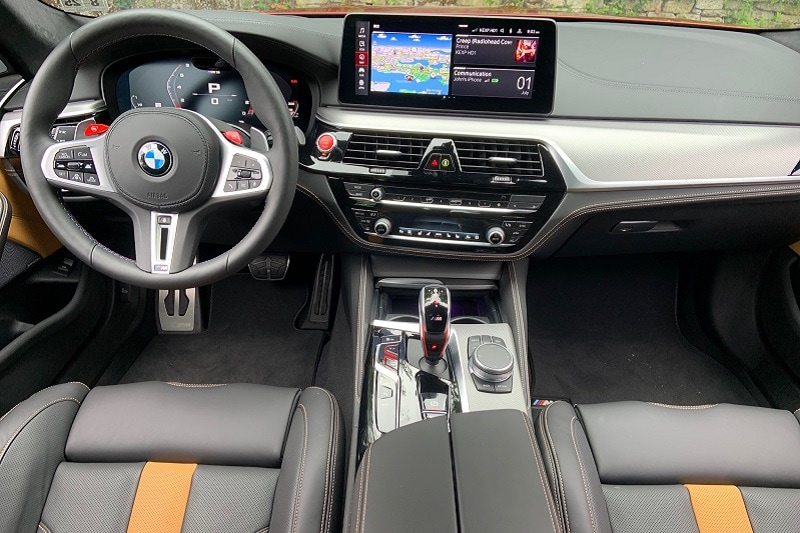 After spending a week with the M5, I have only one complaint about the interior. My big issue? There should be a blue and red center stripe on the top of the steering wheel. The nod to motorsport would fit the character of the car beautifully, plus, it'd give the designers another place to integrate the M division's three-stripe logo. Other than that, everything is typical BMW, meaning it's a triumph of style, tech, and ergonomics. 
The front seats are both heated and cooled, and featured black leather with beige Alcantara inserts. They're well bolstered, supremely comfortable, and infinitely adjustable. In a performance car, I like to feel like I'm sitting on the floor, and the switches on the side of the driver's seat happily cooperated. The black and beige treatment carried over to the door panels, where there were some sexy carbon fiber trim pieces which matched a panel on the dash. There's loads of intricate contrasting stitching, and like the A-pillars, the headliner is covered in gray Alcantara. Wherever you put your hands in this cabin, it feels supple and luxurious. There's no sunroof, thanks to the carbon fiber roof panel, but that's about the only top-end touch any buyers might miss. Competition models get some neat accent bits, like red and blue stitching on the steering wheel, striped seatbelts, and "Competition" door sill plates. Importantly, even adults will be comfortable in the back seat, and each passenger has their own climate control.
BMW's infotainment system is one of the best in the business. At the center of the dash, there's an 12.3-inch touchscreen display, which responds quickly, and has an intuitive layout which makes accessing various vehicle settings a snap. Since touchscreens can be distracting to use while you're underway, however, BMW has also given drivers a dial in the center console, which allows for easy navigation through the various menus. Function-wise, the action of the click wheel will be familiar to anyone who owned an early iPod, and it's an excellent design. There are also redundant buttons for the heated and cooled seats, radio presets, and climate control. Apple CarPlay and Android Auto are available, but honestly, BMW's native system is so good I didn't engage either of them.
The Bowers & Wilkins sound system, with its beautiful metal speaker grilles, is nothing short of phenomenal. If you're an audiophile, it's worth opting for the upgrade, as trying to duplicate the sonic clarity at home would cost a small fortune.     
---
2021 BMW M5 Competition Performance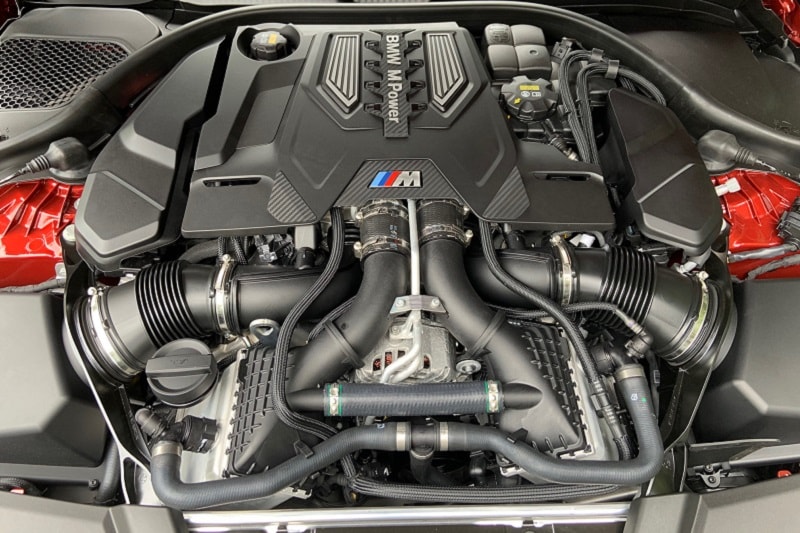 At the heart of the BMW M5 Competition is a 4.4-liter, twin turbo V8 which delivers an impressive 617 horsepower and 553 lb-ft of torque. For those keeping score at home, that's 17 more ponies than the "standard" M5 has on tap, though the torque remains the same in both trims. In the Competition model, that translates to a zero-60-time of just 3.1 seconds, and if you keep your foot buried, it'll pull all the way up to 155 mph. That's a governed top speed, by the way, though BMW does offer an option to have it raised to 189 mph, just in case you commute on the autobahn.   
As impressive as those numbers are, however, they pale in comparison to just how shockingly fun this car is to drive. Drop the hammer, and the horizon rushes forward like you've been shot out of a cannon. With the latest incarnation of the M5, BMW has taken the fast car concept to a dizzying extreme, and the glorious wail of the eight-pot is topped only by the unhinged barks, bangs, and pops it makes when you let off the gas. This mighty mill sounds pissed off in the best possible way, and while the drama when you release the gas is completely unnecessary theater, it's worth mentioning that a Royal Shakespeare Company production of Hamlet is also completely unnecessary theater. But it's beautiful all the same.  
On twisty roads, using the wheel-mounted paddle shifters is a hoot, and I found the motor's sweet spot to be between about 3000 and 5000 rpm.
Given the M5's hardcore mandate, a dual-clutch transmisson wouldn't have been out of character. That said, the traditional eight-speed automatic is a fantastic unit, and likely makes for a smoother experience around town. In traffic, shifts are seamless, but stab the gas, and the response is immediate. On twisty roads, using the wheel-mounted paddle shifters is a hoot, and I found the motor's sweet spot to be between about 3000 and 5000 rpm. Cornering is also a joy, as the steering is precision possessed, and while the taut suspension means bumps can be pronounced, regardless of what kind of pavement I was traveling on, the M5 never felt unsettled. Instead, the all-wheel drive system kept me stuck to the pavement like a magnet to a steel plate.
For those looking to experience some gratuitous oversteer, BMW included the ability to pipe power only to the rear tires. While this is an undoubtedly cool feature, it's not something I'd want to do on public roads. The Competition model's exclusive track mode, which disables all driver assist systems, is another setting best left for a closed course. The standard M1 mode, which is accessed by a trick little switch on the steering wheel, is more than adequate for anything else.
---
2021 BMW M5 Competition Safety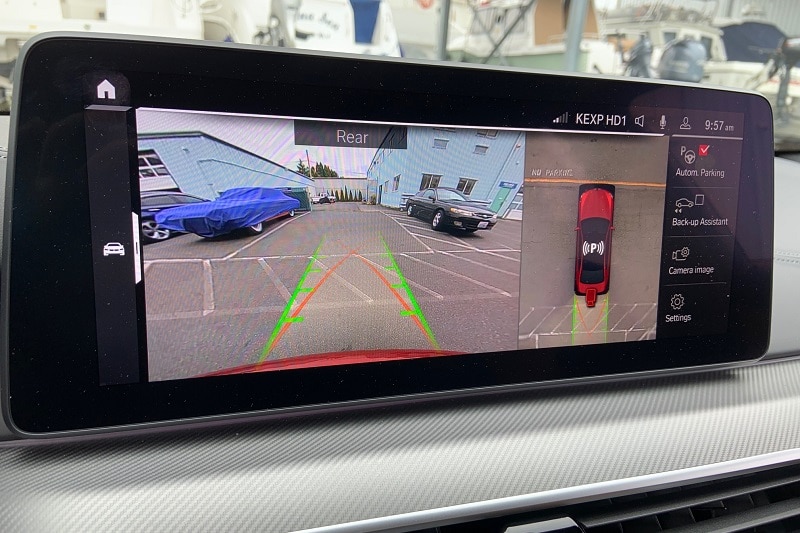 At this time, the BMW M5 Competition has not been tested by the National Highway Traffic Safety Administration or the Insurance Institute for Highway Safety. For luxury cars at this elevated price point, that's normal.
But the BMW M5 Competition was loaded with safety tech, including Forward Collision Warning, Automatic Emergency Braking, Blind Spot Monitoring, and Lane Departure Warning. Other cutting edge tech, like Adaptive Cruise Control, Driver Drowsiness Monitoring, and Pedestrian Detection also came standard.
---
2021 BMW M5 Competition Overall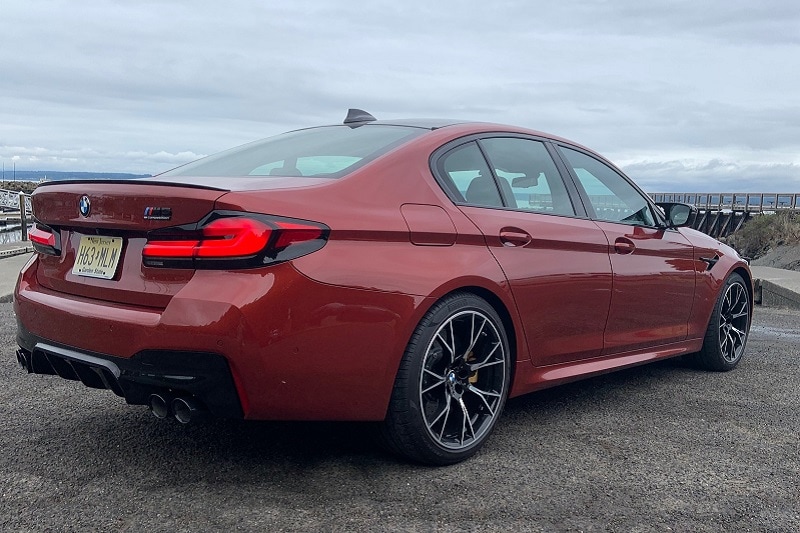 While the M5 might be approaching middle age, it hasn't gone soft. Sure, a manual transmission is no longer available, but the 2021 M5 Competition is a beast of a machine which will flip effortlessly between comfortable cruising and spine-tingling performance driving. With its symphony of snaps, crackles, and pops, the exhaust note has all the subtlety of a Saturn V rocket, and the thrust doesn't feel far behind. Aiming this land missile at a twisty stretch of tarmac is absolute bliss. Plus, it's basically got every creature comfort you could want in a vehicle.  
Now, you might expect that BMW's ultimate expression of the sports sedan isn't going to be cheap, and you'd be right. The standard M5 starts at $103,500, and with options like the Competition Package ($7,600), M Carbon Ceramic Brakes ($8,500), and the Bowers & Wilkins sound system, the price of my tester came in at a whopping $136,045. That's hardly an insignificant chunk of change, but the M5 Competition is one significant machine, and a worthy entry into a legendary line. 
---
John Coyle | Jul 01, 2021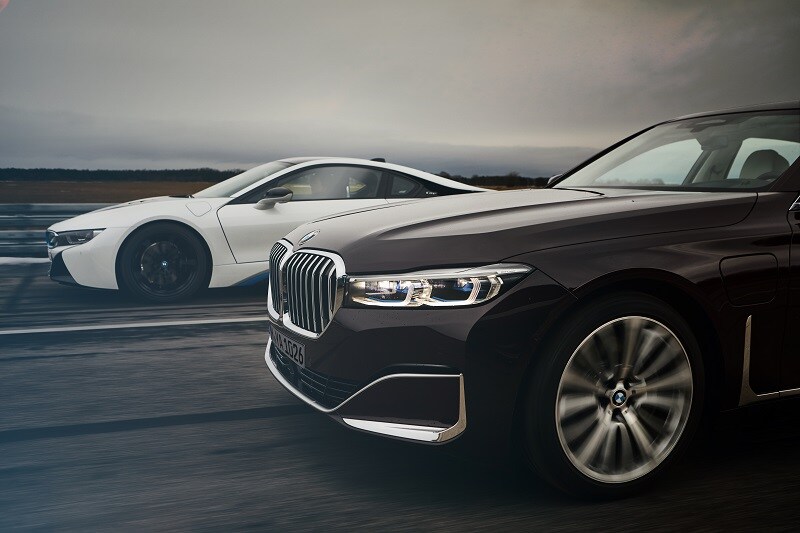 BMW Trim Levels Guide
Get the breakdown of the BMW powertrain options for cars and SUVs.
---
2021 BMW M5 Competition Specs
Layout
4-door, 5-passenger, AWD
Engine/Transmission
Twin turbo 4.4L V8
617 hp, 553 lb-ft
Eight-speed automatic
Mileage
15/21 mpg (city/hwy)
---
AutoNation Drive Test Drive Review: ★ ★ ★ ★ ★
---
More Research
Browse more automotive research than you can shake a stick shift at.
---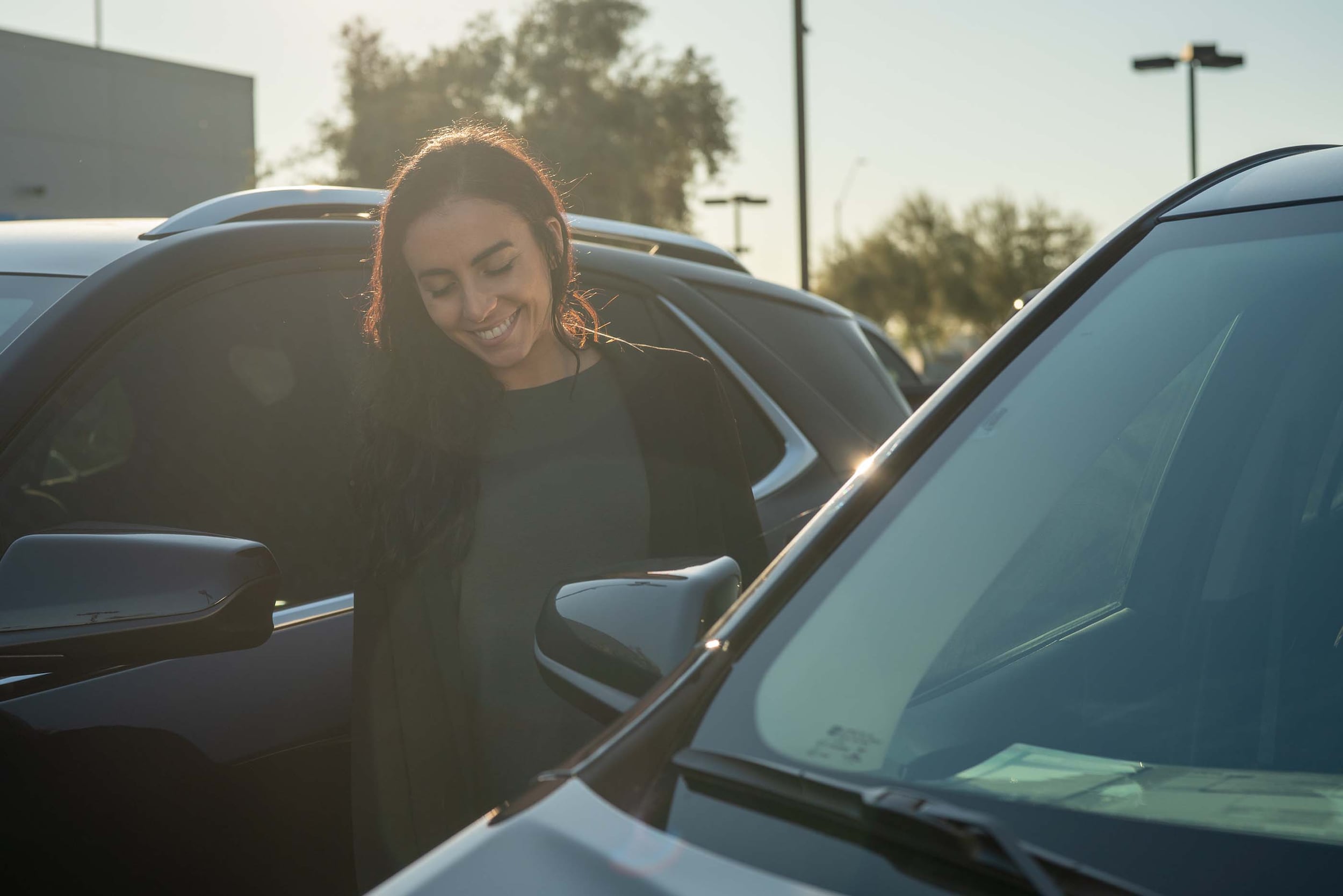 Test Drive Reviews
Our automotive experts at AutoNation Drive weigh in on price, safety, and performance of popular cars, trucks, and SUVs.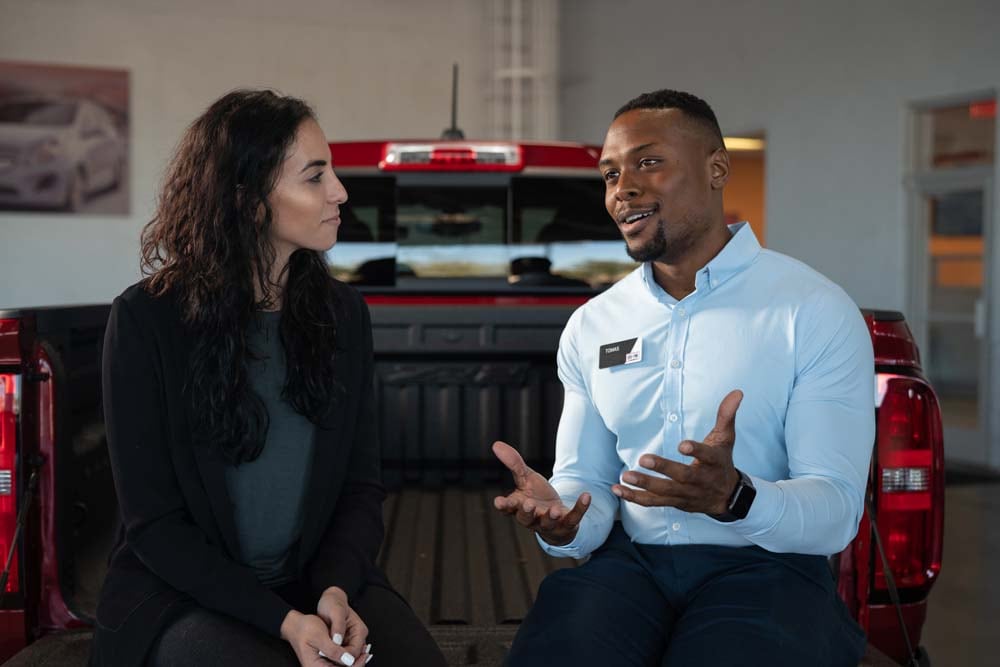 Car Buying Advice
If you're buying a car, truck, or SUV, the chances are - you need help. Don't worry. Our automotive experts are here to help.
---
*MSRP excludes tax, license, registration, destination charge and options. Dealer prices may vary.
**Based on EPA mileage ratings. Your mileage will vary depending on specific vehicle trim, how you drive and maintain your vehicle, driving conditions, and other factors.