Derek Shiekhi | Sep 16, 2020
---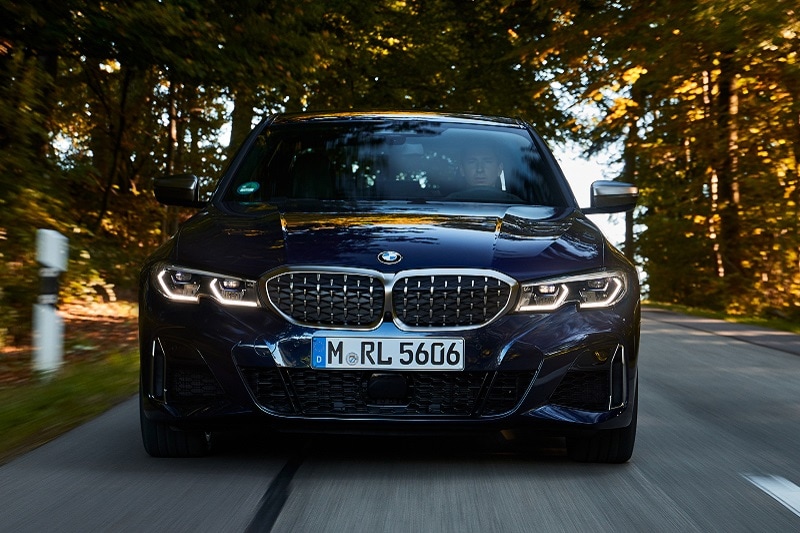 As of right now, BMW offers full-blown, high-performance M versions of almost all of its models. Cars as small as the M2 Competition Coupe and as lavish as the M8 Convertible are in that spectrum. Most of BMW's SUVs are also in it, from the X3 M all the way to the X6 M.
But as of right now there's a noticeable absence: the M3. BMW hasn't released the newest version of its iconic sport sedan yet. The good news is that it does offer a 3 Series with more show and go than the regular model. The first-ever 2020 BMW M340i combines distinctive styling with increased power routed through rear-wheel or xDrive all-wheel drive, an M Performance-tuned chassis, and a sporty and tech-filled interior. And as I learned by testing a $67,070 rear-wheel-drive model for a week, the M340i also sets the bar for the next M3 at a challenging height.   
---
2020 BMW M340i Exterior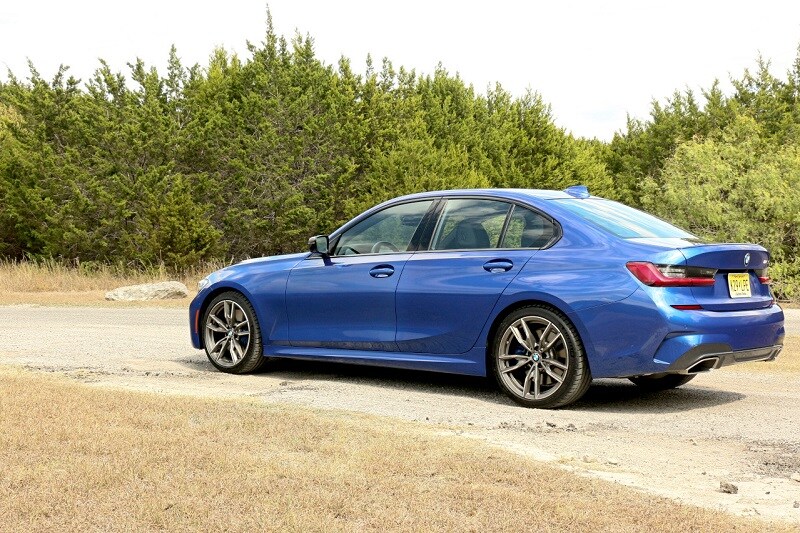 When I was in college at the University of Texas at Austin, the E46 M3 was a new car. I would pass by a Laguna Seca Blue coupe as I walked to class. I still remember it to this day because that color was so eye-catching. The design it was laid over was attractive, but conservative. That's not the case with the M340i. It's the most visually aggressive 3 Series I've ever seen.
The grille's signature "twin kidneys" are large and curve up and into the leading edge of the hood. From a distance, my test car's grille inserts looked like a series of metallic Ys. When I took a longer look at them, I realized they linked up to form a landscape of stacked cubes. Those modern art pieces connected to the notched cases for the adaptive LED headlights and automatic Laserlight high beams (part of the Executive Package). Down low, there were multiple mesh-covered air inlets flanked by metallic vertical ducts. At first, I thought the front end of the M340i was over-styled, but the more I thought about it, the more I felt that it was appropriately modern. The Toyota Camry, which had a relatively ho-hum design for decades, now looks more sports car than commuter appliance so it's fitting that the hottest BMW 3 Series you can buy has a face that immediately stands out in a parking lot.
I didn't have any mixed emotions about the rest of the M340i's outer appearance. BMW masterfully used a variety of colors in a way that was both tasteful and distinctive. I loved my test car's vibrant Portimao Blue Metallic premium paint. Even the Cerium Grey BMW chose for the 19-inch M double-spoke wheels, mirror caps, and badging was a hit. BMW applied the finishing sporty touches by smoking part of the taillights.
---
2020 BMW M340i Interior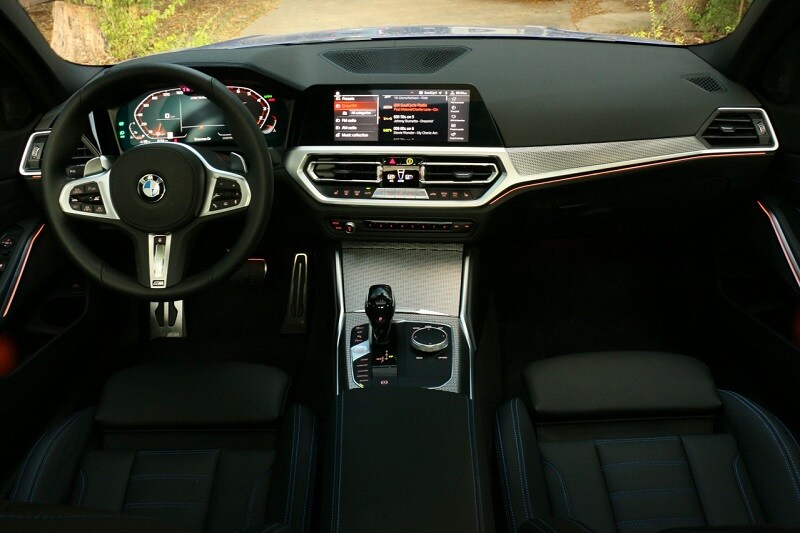 Touchpoints, the things you contact with your fingertips when you sit inside of a car, are a big deal to automakers. Luxury car manufacturers such as BMW know how important it is to make everything a potential customer touches feel pleasant and luxurious. The M340i was proof that BMW succeeded in doing that. The tops of the door panels were covered in soft-touch material. I appreciated the substantial thickness of the M steering wheel's rim and the bumps designed to hold my thumbs in place while I drove with my hands at the 9 and 3 o'clock positions. If I moved my hand over to the dashboard and center console, I could feel the texture of my press loaner's Aluminum Tetragon trim.
As you would expect from a modern BMW, the M340i was packed with technology. The 12.3-inch instrument cluster screen had a display between the speedometer and tachometer that could show the navigation route and other information. I didn't have to look down that far if I didn't want to because my tester's optional Premium Package added a heated steering wheel, heated front seats, and a head-up display.
When I wasn't driving and my eyes didn't have to be fixed on the road ahead, I was usually looking at the 10.25-inch touchscreen in the middle of the dashboard to check the weather forecast or see which station I had the SiriusXM satellite radio tuned to. Changing the volume of the optional 464-watt, 16-speaker Harman Kardon surround sound system was as easy as turning a physical knob or using the Gesture Control technology, which was another part of my press loaner's Executive Package. By making a clockwise twirling motion with my pointer finger in front of the touchscreen, I could crank up the music; a counter-clockwise twirl lowered it.
The iDrive 7.0 infotainment system gave me a cool way of entering information into the navigation system. In addition to spinning the rotary dial and pressing down on it to select a letter, I could just "write" it with the tip of my finger on top of the dial's surface and the system would translate the motion into the matching letter. But that's not all. Believe it or not, the M340i's coolest technology was a safety feature (which I'll cover a little further down).
---
2020 BMW M340i Performance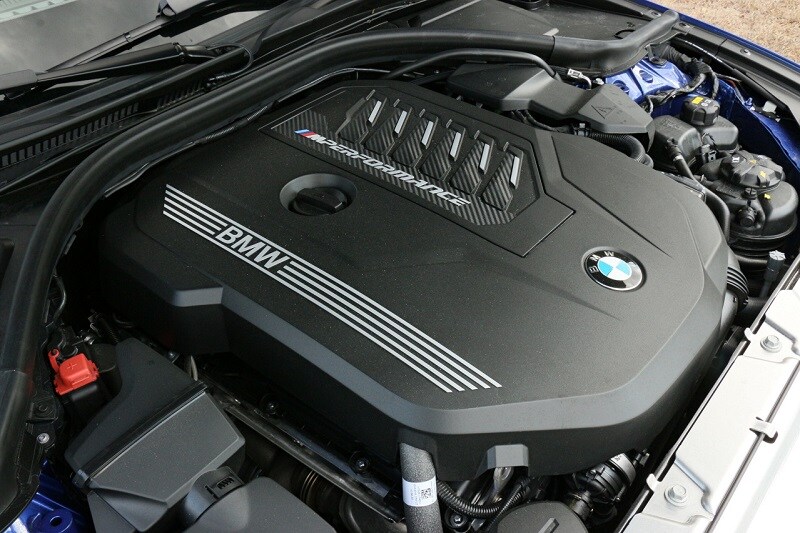 These days, it's easy to become desensitized to powerful cars. Five hundred horsepower is not the earth-shattering statistic it used to be. Back in the mid-2000s, BMW stuffed a 500-horsepower V10 under the hood of the M5. Several years ago, Dodge made a muscle car with 707 horsepower accessible for less than $70,000. With that in mind, the 382 horsepower and 369 lb-ft of torque that the M340i's turbocharged 3.0-liter I6 generates may seem unremarkable.
I had a feeling it might be, too. But then I drove the M340i. Now I can confidently and whole-heartedly tell you that it has plenty of power, no matter where you are on the rev range. I spent a good deal of time enjoying the compliant ride of the M340i's Comfort drive mode, but the curvy roads of the Texas Hill Country near my house called for something more aggressive. I found the Sport+ setting wanted me to rev the M340i higher than I could in most driving conditions before it would tell the eight-speed automatic to change gears so when I headed out for a fast drive, I selected the regular Sport setting. Like Sport+, it sharpened the M340i's throttle response, added helpful weight to the steering, and enhanced the transmission's shifting. The difference was Sport mode allowed me to drive the car the way I wanted to instead of the way it wanted me to.
To step things up a notch, I bumped the shifter into its sport mode gate. Some people have complained about the steering in modern BMWs, but I can't relate to them because I thought the M340i's variable sport steering had the right amount of weight and a natural, organic feel to it. Power from the turbo I6 was always there when I wanted it, whether I was accelerating from a dead stop, a low-speed roll, or 60 mph. The optional Adaptive M Suspension joined forces with the electronically controlled dampers to finely balance ride comfort with handling composure.
---
2020 BMW M340i Safety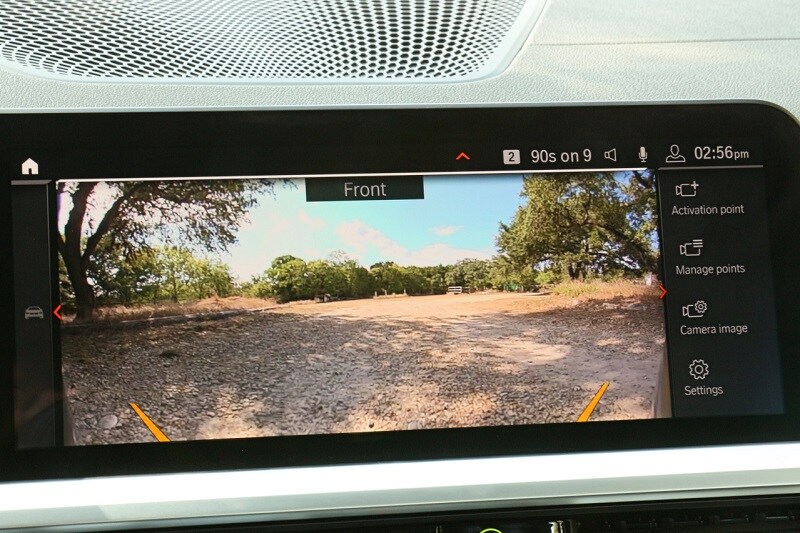 In addition to its standard suite of airbags, Frontal Collision Warning, Automatic City Collision Mitigation with Braking and Daytime Pedestrian Detection, my M340i test car was fitted with a few safety and convenience add-ons. BMW bundled Active Blind Spot Detection, Lane Departure Warning, and Active Driving Assistant Pro into the basic Driving Assistance Package.
The Driving Assistance Professional Package gave the M340i the ability to steer itself on certain roads and highways up to 40 mph and evade collisions with vehicles and pedestrians in particular situations, as well as other advanced capabilities.
Those features were nice to have, but the M340i's camera setup was my favorite bit of hardware. It gave me overhead and 360-degree views of the M340i and its surroundings from different angles. Using those, I could leave the perfect amount of space between me and the cars next to me, see how far all four of the M340i's doors would swing out, and get front and rear camera feeds that would change direction based on which way I turned the steering wheel.
---
2020 BMW M340i Overall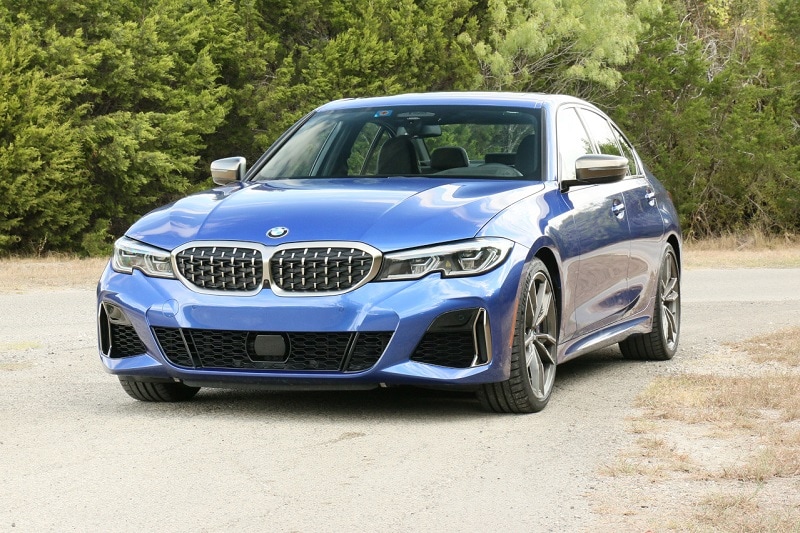 The next M3 is coming eventually. Until that day, the 2020 BMW M340i offers an enjoyable blend of style, performance, and technology at a starting price of $54,000.* You'll see what I mean when you go test-drive it at your local AutoNation BMW dealership.
---
2020 BMW M340i Specs
Layout
4-door, 5-passenger, RWD
Engine/Transmission
Turbocharged 3.0L I6, 382 hp, 369 lb-ft
eight-speed automatic
Mileage
24/31 mpg (city/hwy)
---
AutoNation Drive Test Drive Review: ★ ★ ★ ★
---
More Research
Browse more automotive research than you can shake a stick shift at.
---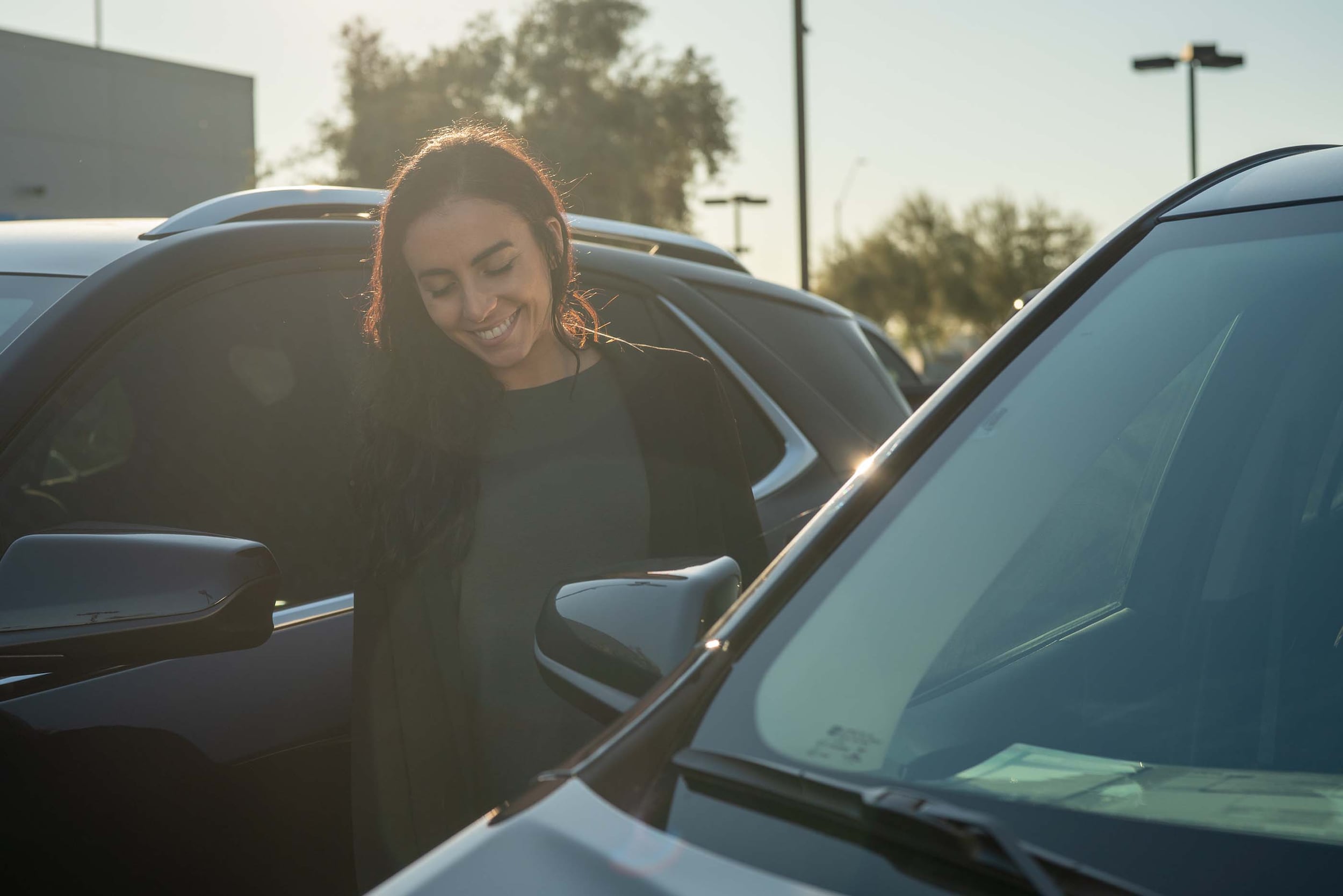 Test Drive Reviews
Our automotive experts at AutoNation Drive weigh in on price, safety, and performance of popular cars, trucks, and SUVs.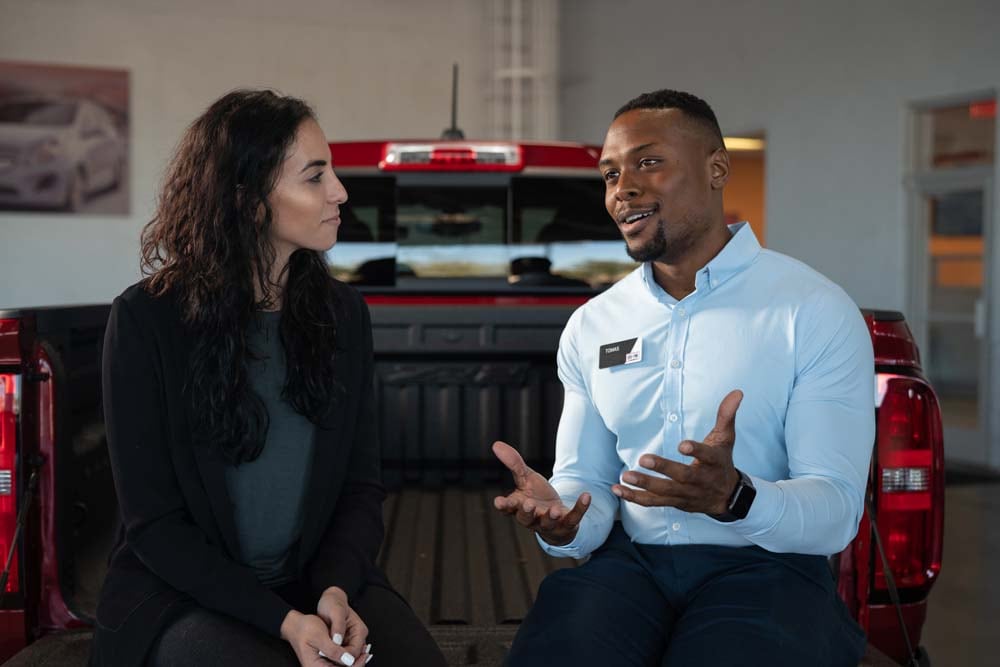 Car Buying Advice
If you're buying a car, truck, or SUV, the chances are - you need help. Don't worry. Our automotive experts are here to help.
---
*MSRP excludes tax, license, registration, destination charge and options. Dealer prices may vary.
**Based on EPA mileage ratings. Your mileage will vary depending on specific vehicle trim, how you drive and maintain your vehicle, driving conditions, and other factors.