2020 Bentley Continental GT V8
---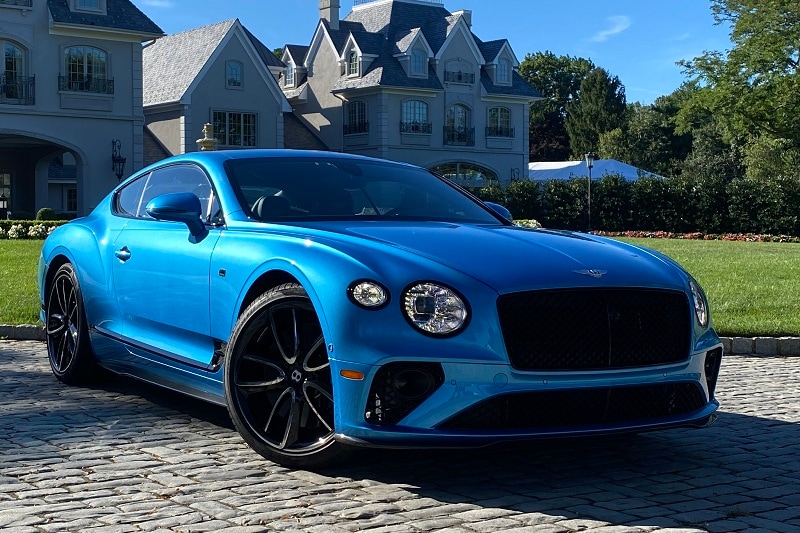 Yes, this is a car that gets you from point A to point B. Yes, it's got a powerful engine, loads of modern tech, and a luxurious interior. But there are lots of other cars which can check those boxes too. So what makes this car so special?Well, the answers are as simple as the process of creating a Bentley is complex. Attention to detail. Exclusive materials. Heritage. All those elements make for a driving experience that's unlike any other.
You don't buy a Bentley just to have a car, you buy a Bentley because it's a rolling representation of your exclusive lifestyle. That being said, let's take a closer look at the 2020 Bentley Continental GT V8.
---
2020 Bentley Continental GT V8 Exterior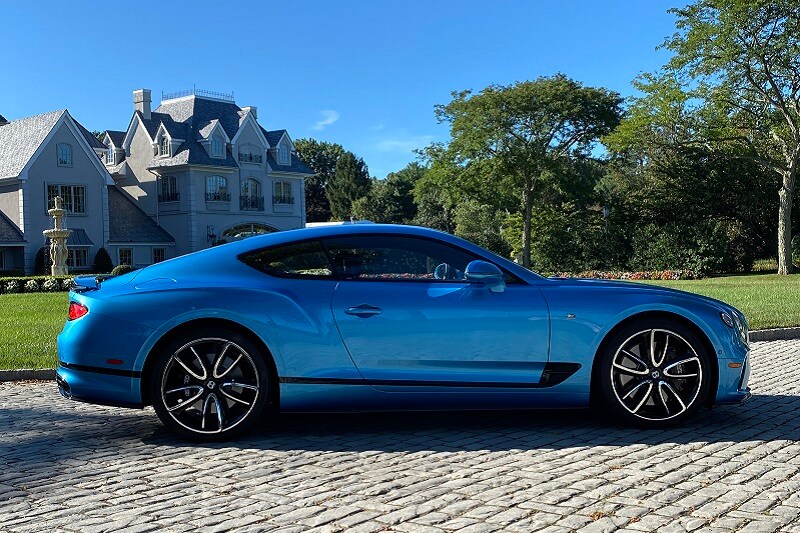 Once you start familiarizing yourself with the way Bentley makes its vehicles, you'll begin to understand why cars like he Continental GT V8 carry such a hefty price tag.
The new Bentley Continental GT is the first production car ever in history to have the entire body side made from a process called Super Formed. Basically, the process involves shaping aluminum that's been heated to over 900 degrees, and turns raw alloy into a sculpted work of art.
Honestly, I'm a seasoned auto writer, and this is one of the most beautiful cars I've ever seen. Bentley has done an outstanding job of bringing the Continental GT into the modern era, and still managed to keep the classic overall look. Most of the new Bentley Continental GT is inspired by the beautiful EXP 10 Speed Concept Car, and you can definitely see that on the front end. It looks extremely beefy, muscular, and elegant all at the same time.
Now if you've ever configured a Bentley, then you know that there are various ways in which you can customize them. For example the Bentley Continental GT V8 is available in a total of 87 different shades including 19 shades of blue and over 13 shades of silver. Maybe you didn't realize silver can have so many variations. I sure didn't. When it comes to picking out wheels for the Continental GT, you have a total of ten choices. My test model came with 22-inch five-spoke wheels finished in black with polished edges, and I think they look spectacular.
My favorite part about the exterior design of the Continental GT are the headlamps and the taillights. The headlamps use the latest LED Matrix tech, and the design is inspired by cut-crystal glasses. At night, they look absolutely gorgeous. Move over to the back, and you have slim taillights shaped into ellipses, and they actually resemble the silhouette of the exhaust tail pipes, which is a really cool touch.
Shop Bentley Continental GT V8 Inventory
---
2020 Bentley Continental GT V8 Interior
Of course, the interior of the new Bentley Continental GT is an outstanding place to be. It's completely serene, comfortable, and extremely quiet. When you're in the cabin, you feel totally insulated from the outside world.
Just as with the exterior, there are myriad ways that you can customize the interior, including different hides, veneers, and stitching. You can also customize the overall color split. My test model had a beautiful Portland color as the main hide, and Imperial Blue as the secondary hide, and it looked gorgeous.
The company used the highest-quality of natural leathers and real wood veneers available, and there are over ten square meters of wood used in the production of each Continental GT. The seats and the door panels feature a luxurious quilted pattern called "diamond in diamond" which gives the effect of a floating quilted surface. The inner diamond patterns are embroidered using a specially designed machine, and Bentley designers spent 18 months developing the embroidery to make each one of the 712 stitches which make each diamond shape absolutely perfect.
All told, there are between ten to 11 hides of leather in each Bentley Continental GT, and it takes five hours to just stitch the steering wheel. Like many things on the GT, it's done by hand, since a machine can't do it perfectly. Think that sounds excessive? Well, completing the interior of the four-door Mulsanne takes a staggering 136 hours to complete.
One interesting bit of trivia is that Bentley gets its leather from cattle that live in high altitudes in Northern Europe. Why high altitudes? Well, that's where insect bites are less likely, and it means there aren't any imperfections or blemishes in the leather. That's just one example of insane level of attention to detail which makes a Bentley a Bentley.
Shop Bentley Continental GT V8 Inventory
---
2020 Bentley Continental GT V8 Performance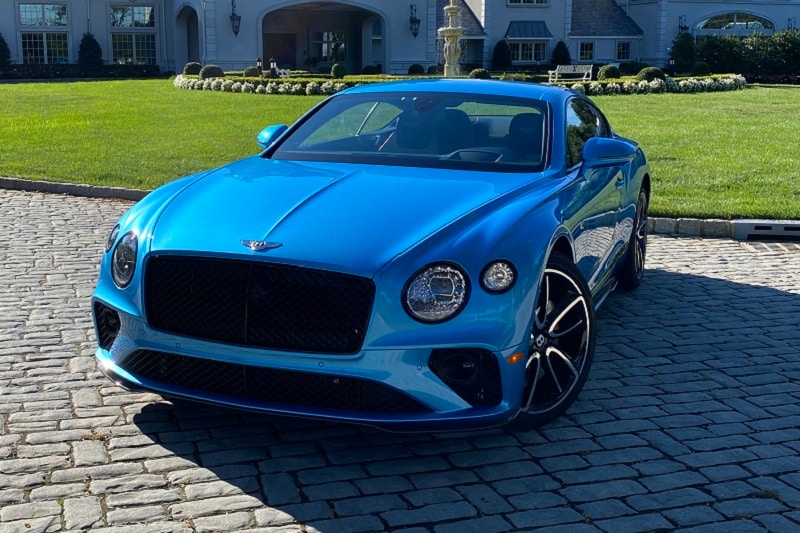 Power for the 2020 Bentley Continental GT V8 comes from a 4.0L twin-turbo V8 making a whopping 542 horsepower and 568 lb-ft of torque, which is mated to an eight-speed dual-clutch automatic. The zero-to-60 sprint takes just 3.9 seconds, and if you keep your foot in deep-pile carpet, you'll hit a top speed of 198 mph.
Now, as you age and start enjoying the finer things in life, you become less of a person that wants to buy a hardcore sports car - and that's why I love grand tourers. Because while sports cars are insanely fun, and will give you bragging rights on track, grand tourers like the Bentley Continental GT will let you enjoy exhilarating performance without breaking your back.
Despite all the grunt on tap, after spending a week with the Continental GT V8, I can safely say it's one of the smoothest cars I've ever driven. When you're in comfort mode,  it really feels like you're just flying above the road. But pop this baby into Sport mode, and it's like you stabbed it with an adrenaline shot. The steering gets tighter, the acceleration is way more aggressive, and the exhaust chimes in with a lovely snap crackle and pop.
Shop Bentley Continental GT V8 Inventory
---
2020 Bentley Continental GT V8 Safety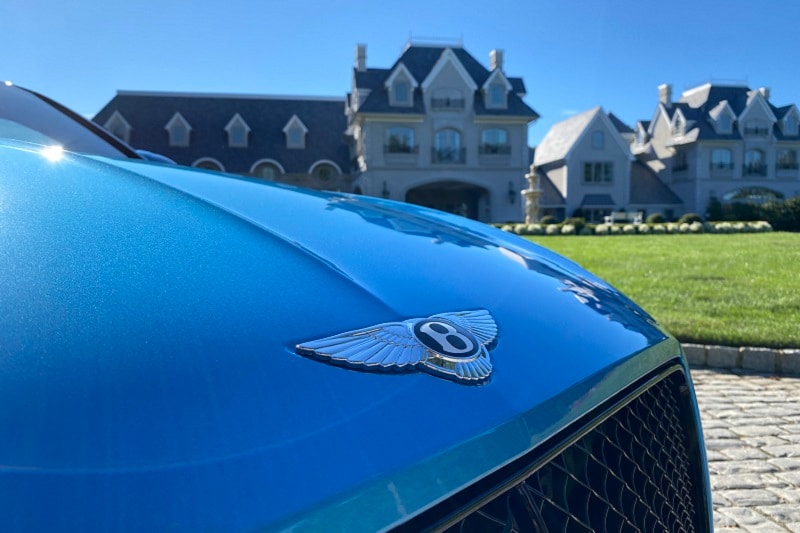 The latest Continental GT has not been tested by the National Highway Traffic Safety Administration or the Insurance Institute for Highway Safety. Neither organization generally crash tests cars in this extremely elevated price range. 
But as you'd expect, there are plenty of driver-assist features available for the Continental GT, including adaptive cruise control, a heads-up display, a birds-eye view camera, lane keep assist, blind spot monitoring, and much more.
However, one of my favorite safety features was Night Mode, which can easily point out deers and pedestrians. Also, if a deer is spotted, you'll see a deer silhouette in your heads-up display, as a warning to proceed with caution. 
Shop Bentley Continental GT V8 Inventory
---
2020 Bentley Continental GT V8 Overall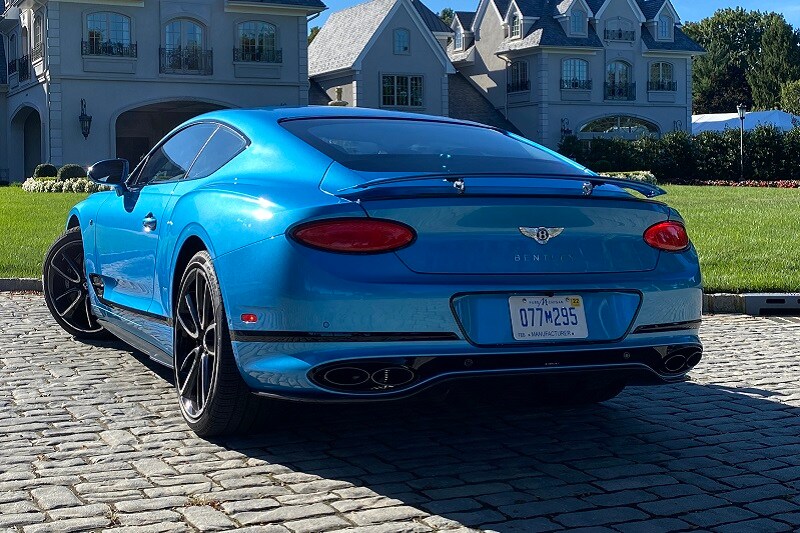 Sure, you could end up buying a Porsche 911 Turbo or Mercedes-AMG GT R for bragging rights on the track. But forget all that. If you want one of the best and most exclusive experiences in the world, consider buying the 2020 Bentley Continental GT V8 - because I guarantee you won't be disappointed.
Pricing for the 2020 Bentley Continental GT V8 starts at $202,500, and as-tested, you're looking at $286,809. Rest assured, it's worth every penny, visit your local AutoNation-affiliated Bentley dealership to see why today.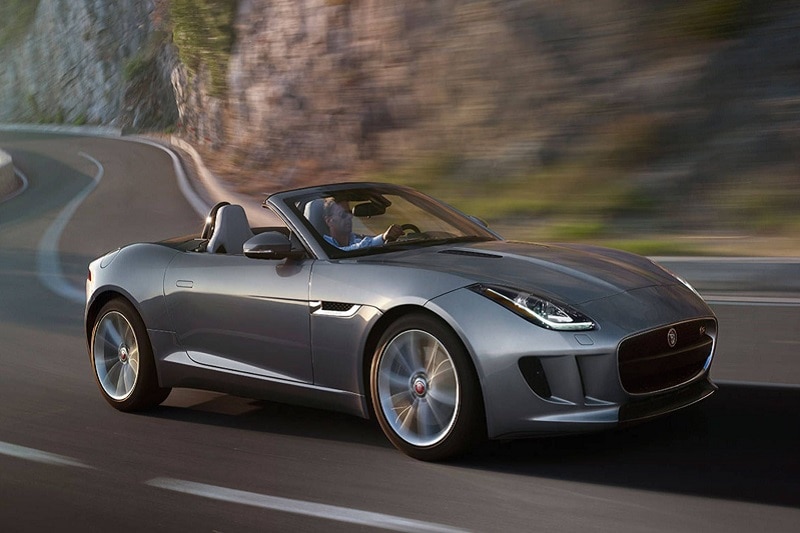 Luxury Car Research
Discover best-in-class luxury cars, trucks, and SUVs that will turn heads no matter where you drive.
---
2020 Bentley Continental GT V8 Specs
Engine/Transmission
4.0L twin-turbo V8, 542 hp, 568 lb-ft
Eight-speed DCT automatic
Mileage
16/26 mpg (city/hwy)
---
AutoNation Drive Test Drive Review: ★ ★ ★ ★
---
More Research
Browse more automotive research than you can shake a stick shift at.
---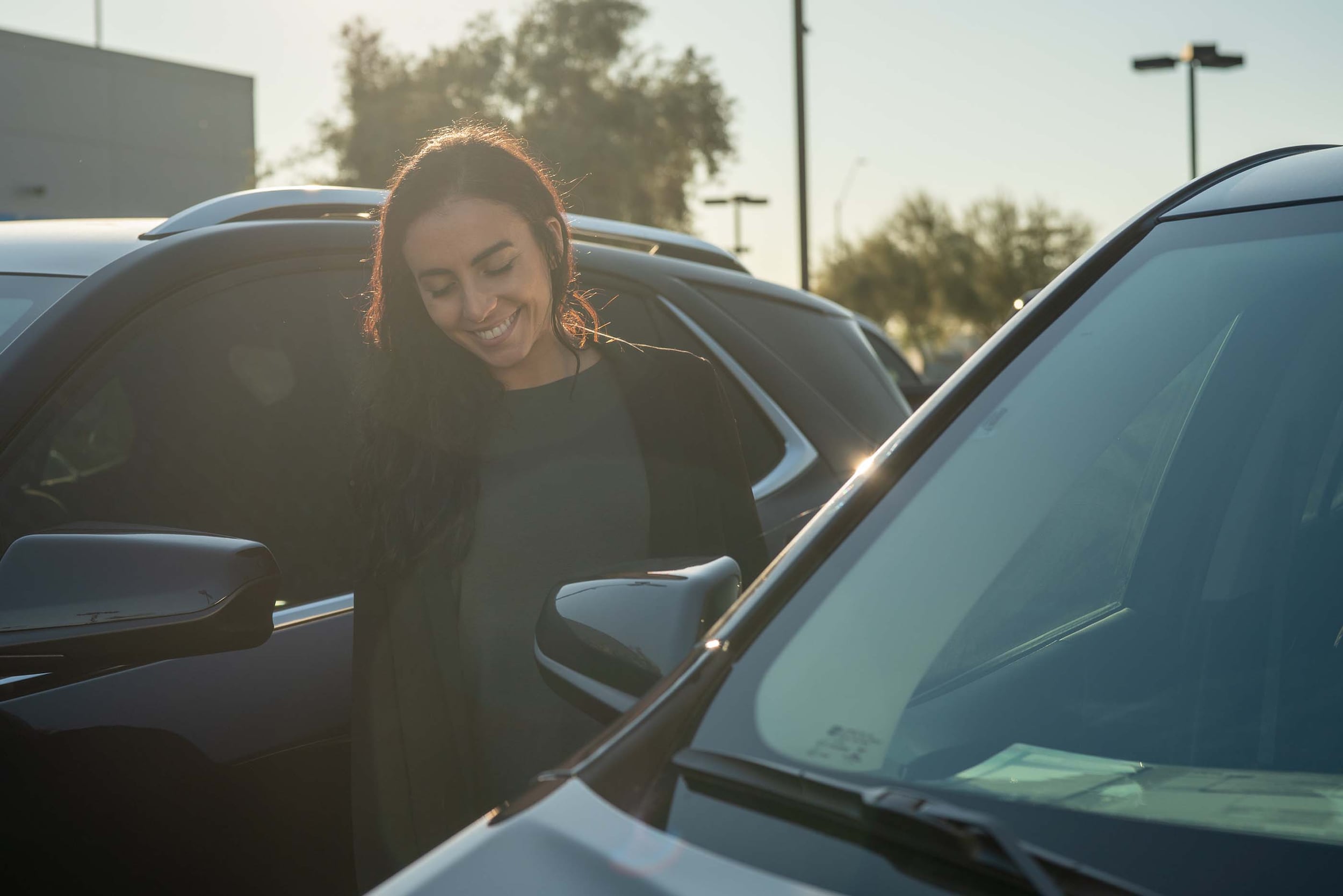 Test Drive Reviews
Our automotive experts at AutoNation Drive weigh in on price, safety, and performance of popular cars, trucks, and SUVs.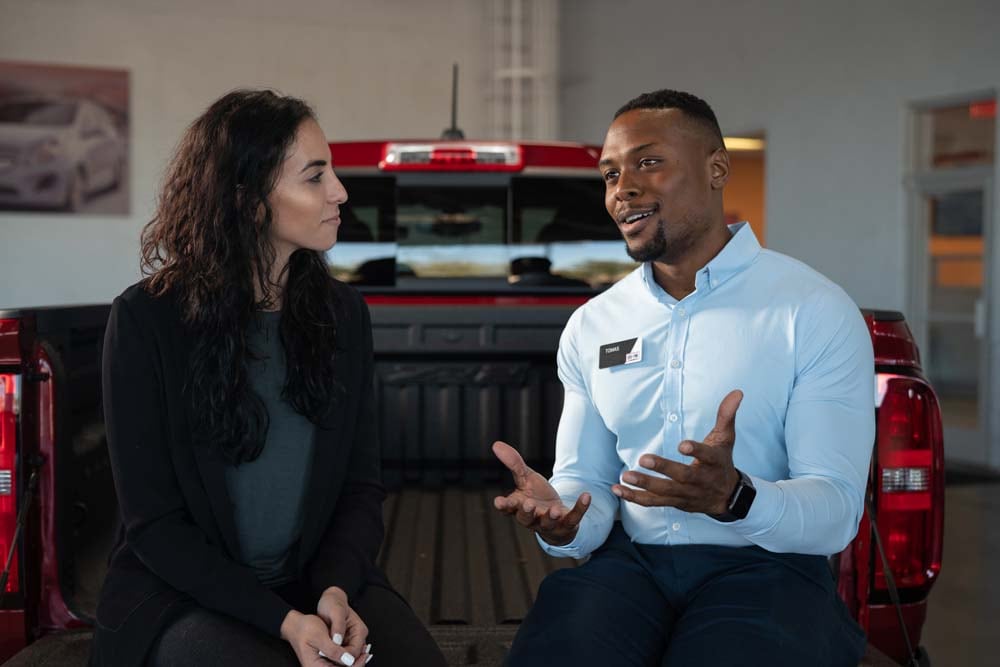 Car Buying Advice
If you're buying a car, truck, or SUV, the chances are - you need help. Don't worry. Our automotive experts are here to help.
---
*MSRP excludes tax, license, registration, destination charge and options. Dealer prices may vary.
**Based on EPA mileage ratings. Your mileage will vary depending on specific vehicle trim, how you drive and maintain your vehicle, driving conditions, and other factors.