Jeffrey N. Ross | Jan 05, 2021
---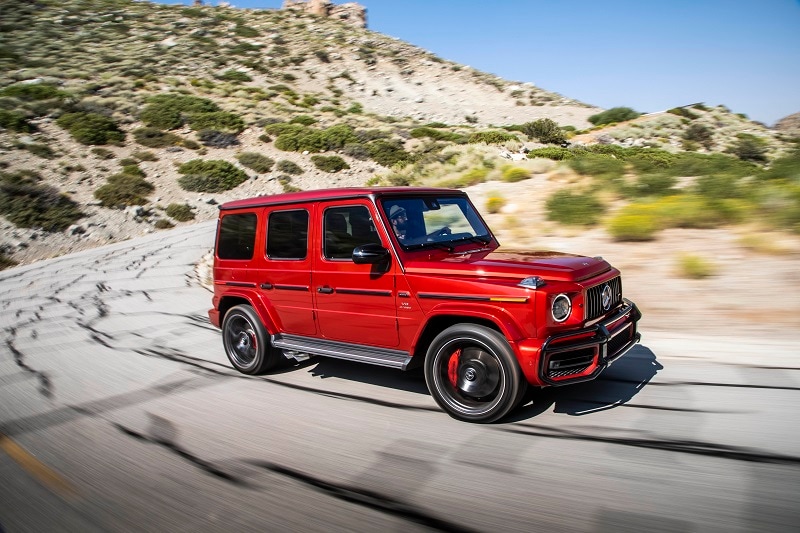 Like most luxury automakers, Mercedes-Benz doesn't have traditional trim levels on its vehicles. Instead, they're broken down by various powertrain options. But there are still plenty of ways to differentiate Mercedes products. Options and equipment are generally distinguished by separate option groups, but to help you navigate the diverse offerings, we've broken down the biggest choices you'll encounter when shopping for a new Mercedes-Benz car or SUV.
Be sure to stop by your local AutoNation-affiliated Mercedes-Benz retailer today to check out the extensive lineup of high-lux and high-performance Mercedes-Benz products.
---
Mercedes-Benz Engine Sizes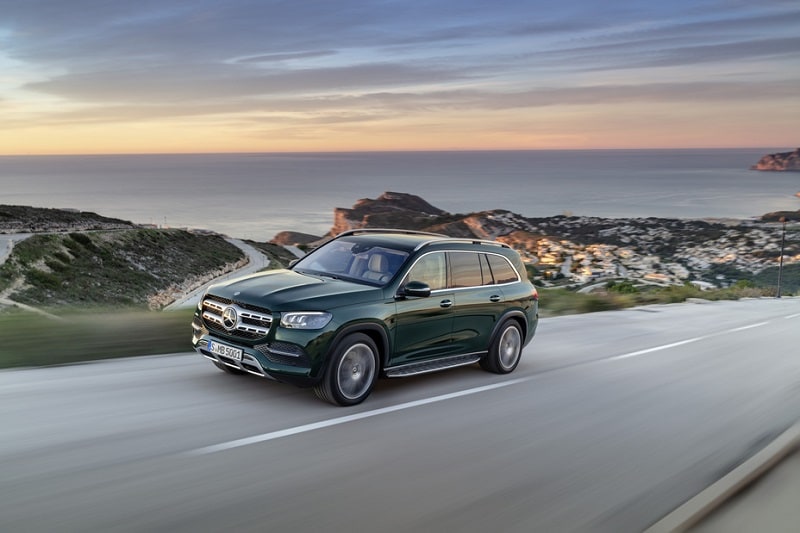 The easiest way to tell the difference in a particular Mercedes-Benz product is the engine size designation. With the exception of the Sprinter and Metris vans and the AMG GT sports coupe, all versions of the Mercedes-Benz cars and SUVs are easily distinguished by their respective model numbers. For example, the Mercedes-Benz GLS 450 is the entry-level version of this luxurious full-size SUV with a 3.0-liter turbocharged inline-six under the hood, while the GLS 580 gets a 4.0-liter twin-turbo V-8.
Shop Mercedes-Benz GLS 450 Inventory
---
Mercedes-Benz 4Matic Option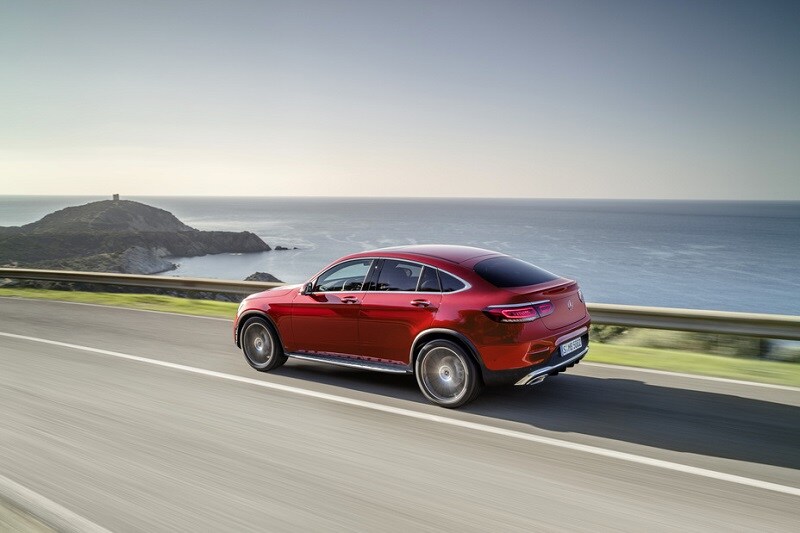 After model designation, another choice Mercedes-Benz buyers can encounter is the option of all-wheel drive. The mid-size E-Class sedan is available as the E 350 or the E 350 4Matic, but sometimes, in the case of the more powerful E 450 model, 4Matic is a standard feature.
Shop Mercedes-Benz GLC Coupe Inventory
---
Mercedes-Benz AMG Line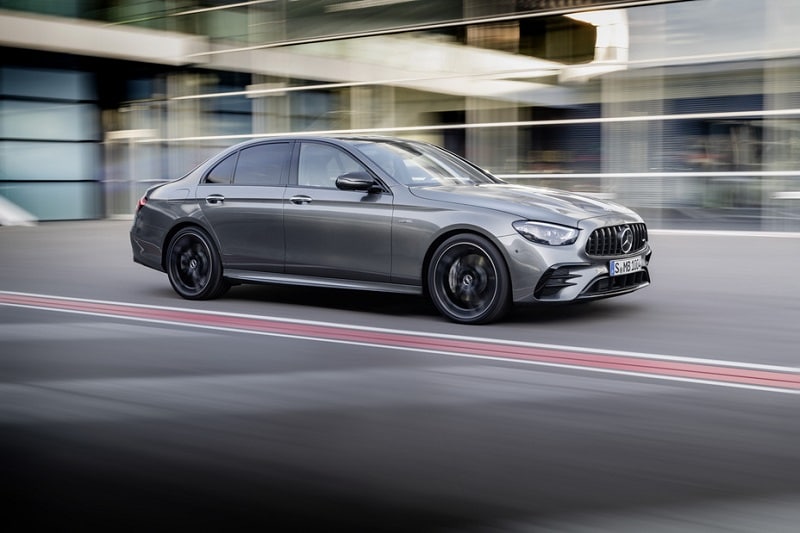 While there are plenty of option packages available across the Mercedes-Benz lineup, the AMG Line is offered on almost all models. This option gives a regular Mercedes-Benz car or SUV the appearance of a sport-tuned Mercedes-AMG model without the expensive performance and handling upgrades. On the Mercedes-Benz S 450 AMG Line, that includes more aggressive bumper covers, lower rocker panels, and sportier wheel options.
Shop Mercedes-Benz AMG 53 Inventory
---
Mercedes-AMG Performance Option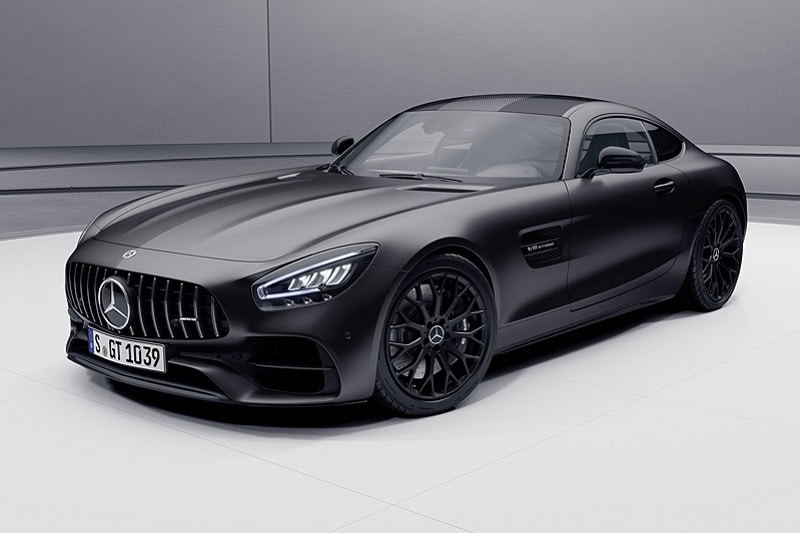 Of course, if you want to maximize the performance and handling capabilities of your Mercedes-Benz, then you'll definitely want to opt for the models branded with Mercedes-AMG. This lineup includes everything from the AMG GT sports car to tuned versions of all other Mercedes-Benz products, from the subcompact AMG A 35 to the off-road- and track-ready AMG G 63.
Shop Mercedes-Benz GT R Coupe Inventory
---
Mercedes-Benz e Option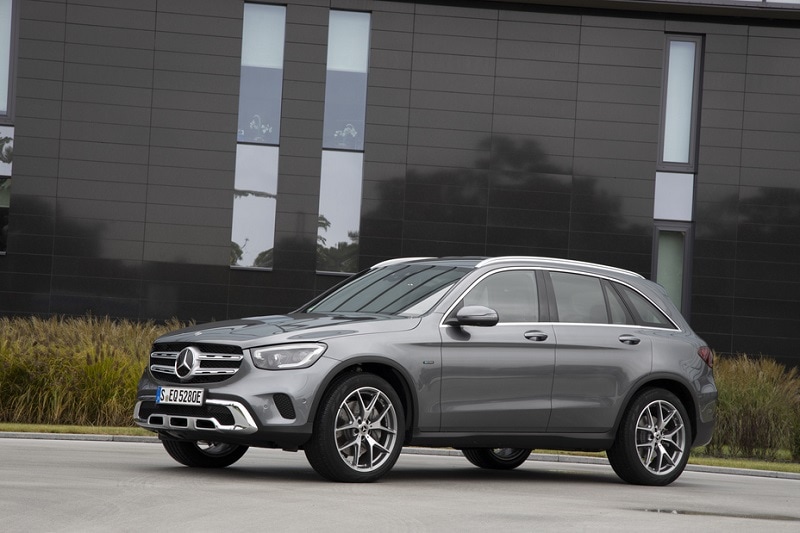 Electrification is quickly spreading at Mercedes-Benz, and these models are evident by the "e" in their names. One of the first such vehicles is the GLC 350e plug-in hybrid, which adds a 90-kW electric motor for increased performance and fuel efficiency. 
Shop Mercedes-Benz GLC 300 Inventory
---
Mercedes-Maybach Option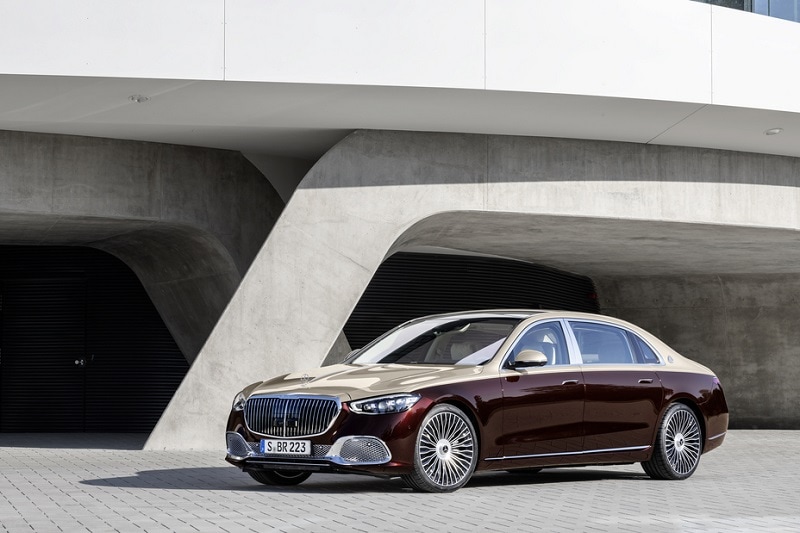 All Mercedes-Benz products offer a certain level of world-class luxury, but the growing lineup of Mercedes-Maybach products takes luxury to new highs. The newest Maybach is the made-in-America Mercedes-Maybach GLS 600 SUV, which delivers limo-like rear seating accommodations along with exclusive comfort and style.