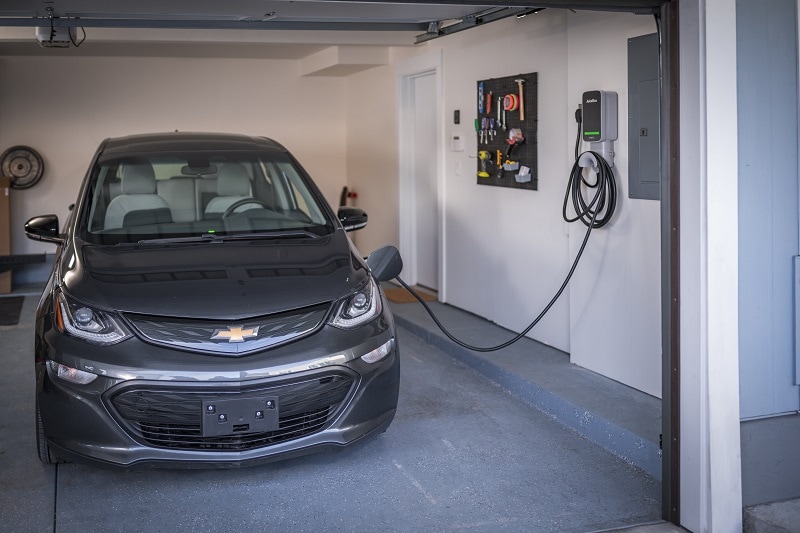 Today, virtually all AutoNation dealerships offer some sort of plug-in vehicle these days, whether it's a full battery electric vehicle (like the 2022 Hyundai Kona Electric) or an advanced plug-in hybrid (like the MINI Cooper SE Countryman ALL4 PHEV).And since more of these electrified vehicles have entered the test fleet for me to review, I decided to have a Level 2 charging station installed in my garage to get the full plug-in experience. So if you're considering purchasing one of these vehicles, here's what you can expect in terms of both cost and convenience.
 According to a recent report from Bloomberg, the United States EV market share of the automotive industry was 5.3 percent in Q1 2022, which represents almost 173,000 electric vehicles sold. While that percentage is one of the lowest for established automotive markets, the total sales figure is second highest behind China. As popularity of EVs continues to grow in the U.S., access to charging stations (both public and at-home) will need to keep pace, and the
Plug In JuiceBox 40
(NEMA 14-50) from Enel X Way is one of the best options for value and quality. 
Shop Electric Vehicle Inventory 
---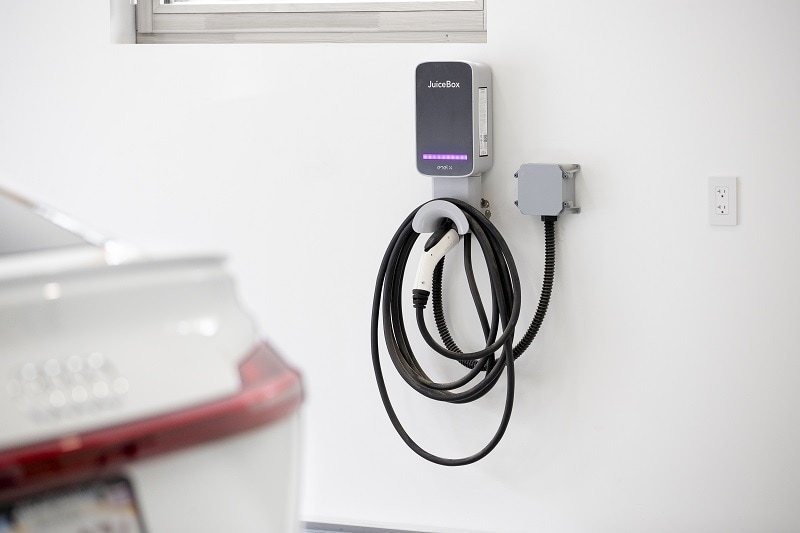 Like the selection of EVs themselves, consumers have a variety of companies to choose from when it comes to home charging stations, and for my needs, I went with the plug-in version (instead of being hardwired) JuiceBox 40, which you can buy directly from Enel X Way, through Amazon or retailers such as Best Buy. Retail pricing starts at $699. 
For starters, there are three levels of EV charging. Level 1 is the most basic type that makes use of a standard 110-volt house outlet and, usually, a charging cord that comes standard with most plug-in vehicles. While charging times vary depending on makes and models, a Level 1 charger will usually take between 10-12 hours to fully charge a depleted EV battery and a little bit less on a PHEV. On the opposite end of the scale, a Level 3 station, also known as a fast charger, allows charge times of less than 30 minutes to get to about an 80 percent charge, but these are generally only found in public charging areas. In areas like Northwest Florida (where I live) where the public charging infrastructure is disappointingly weak, a Level 2 charger is the best option for EV and PHEV drivers. 
Shop Electric Vehicle Inventory 
---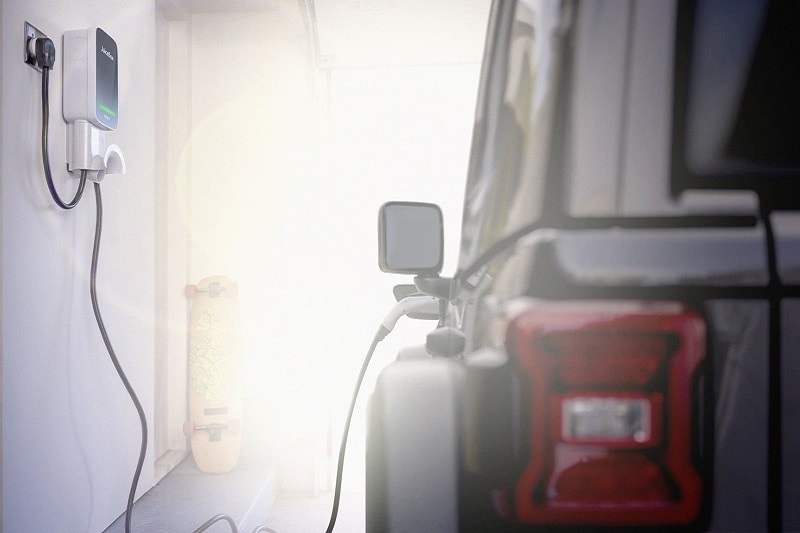 Level 2 charging stations require a 240-volt source (like the outlet for a clothes dryer, welder or air compressor), and they can either be hardwired or plugged into an outlet. Enel X Way says that a Level 2 charger is seven times faster than a Level 1 charger, and that the JuiceBox 40 is able to add anywhere from 12 to 60 miles of range per hour, depending on your power source and the vehicle you're charging.  
One of the coolest parts of the JuiceBox 40 is built-in JuiceNet Green feature, which allows smart charging times to maximize the use of clean energy. Sadly, I wasn't able to use this since my power company doesn't utilize clean energy or take advantage of off-peak charging times, but this is definitely a helpful feature in areas with more progressive utility companies. The good news is that the JuiceBox 40 features Wi-Fi connectivity and a useful smartphone app, which makes it simple to manage charging times from anywhere. 
Shop Electric Vehicle Inventory 
---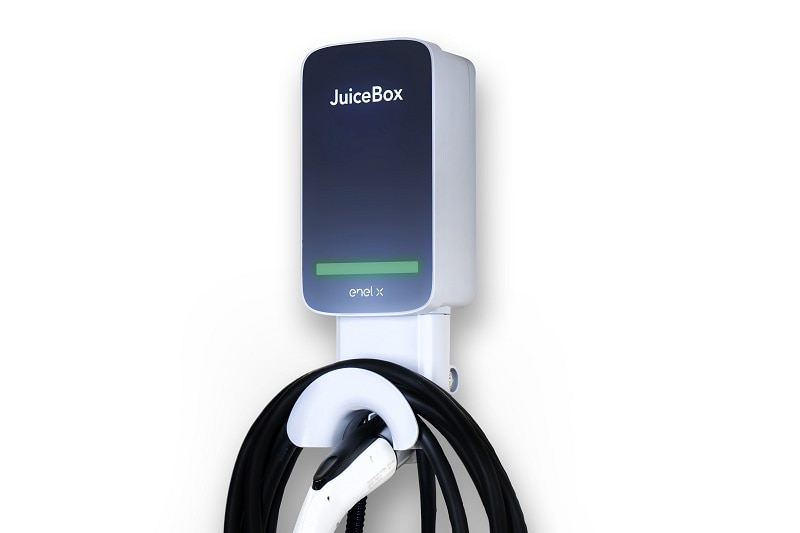 I went with the plug-in version of the JuiceBox 40 so I can easily move the charger if we move, but there is no performance difference between this and the hardwired version. Charging stations require an outlet with more amperage than the station is rated at, so for my install, I needed a 50-amp circuit added for my 40-amp JuiceBox. With a big garage and ample attic space, the professional install took no time at all. From there, all I had to do was plug the charger into the wall, and I was ready to get charging! While I have the charger mounted in my garage, the cord is long enough for me to charge a vehicle in the driveway.  
It was a bit weird installing a home EV charging station even though I don't have any type of plug-in vehicle, but doing so allows me to enjoy much shorter charging times on EVs and PHEVs that I'm testing. Since installing the JuiceBox 40, I've tested several EVs/PHEVs, and I've been able to charge them in a matter of hours instead of waiting overnight. And come tax season, I'll be checking with my accountant for any federal, state or local subsidies/tax credits.  
Shop Electric Vehicle Inventory 
---
Jeffrey N. Ross
| August 22, 2022