Jeffrey N. Ross | Dec 17, 2020
---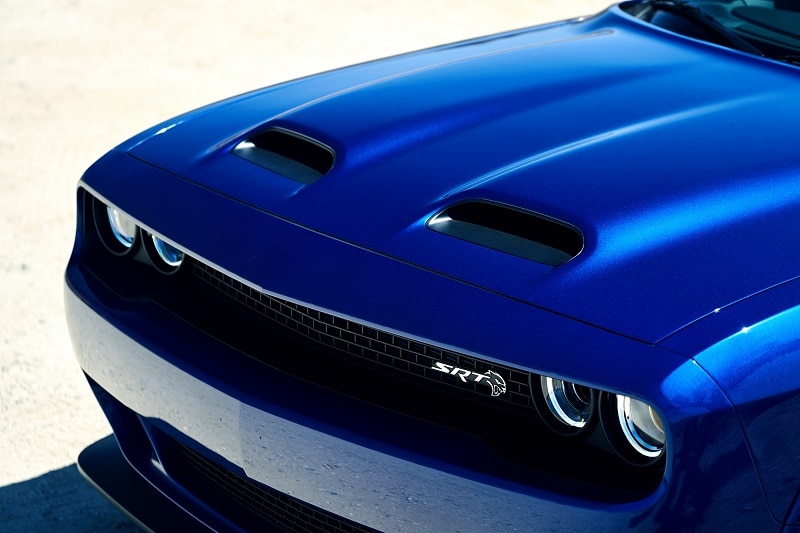 With a whittled down lineup for 2021, Dodge is now undoubtedly the sport-oriented brand of the diverse Fiat-Chrysler Automobiles. For the 2021 model year, Dodge only offers the Challenger, Charger and Durango, and each is available in a variety of trim levels ranging from entry-level models up to high-performance beasts.
To help you navigate this broad spectrum of models, we've broken down all the differences in Dodge's various trim levels in order to make shopping even easier. Be sure to stop by your local AutoNation Dodge dealership today to check out the bold lineup of Dodge muscle cars and SUVs.
---
SXT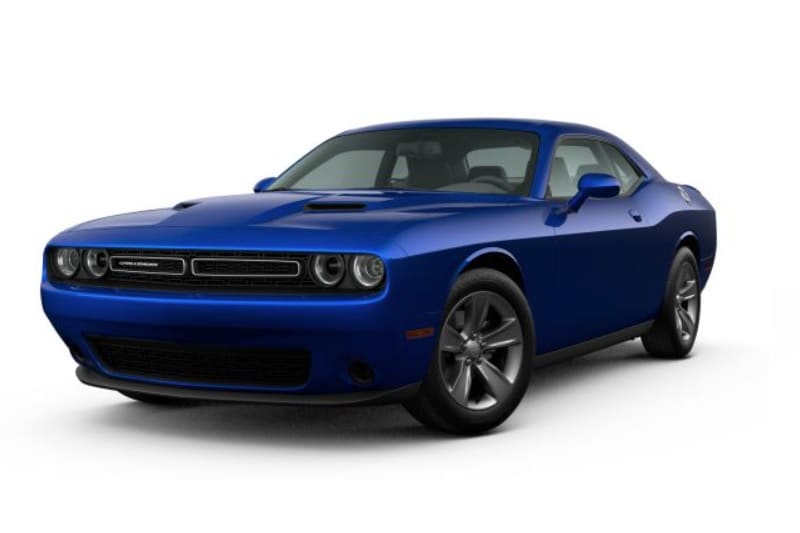 All three Dodge products offer bold, aggressive styling, but the SXT trim level combines this look with affordable value. Even though it's the base model, the 2021 Dodge Charger SXT comes with plenty of standard equipment including LED daytime running lights, remote start, a seven-inch touch screen infotainment system, leather wrapping on the steering wheel and shift lever.
Plus, acoustic glass on the windshield and front doors makes for a quieter cabin experience. For the 2021 model year, Dodge offers the SXT trim level on the Challenger, Charger and Durango.
Shop Dodge Challenger Inventory
---
GT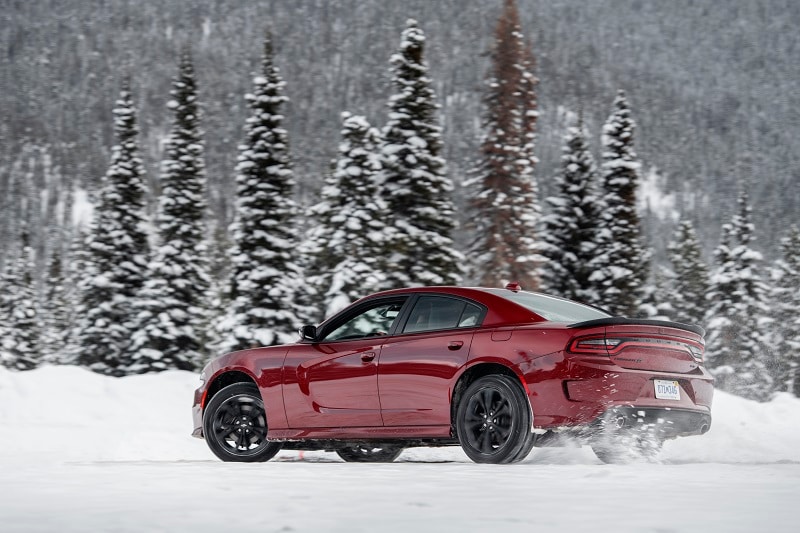 The GT trim level is geared toward buyers who want a sportier appearance without stepping up to a V-8 model. Case in point, the 2021 Dodge Charger GT comes standard with a performance hood with a functional scoop, rear spoiler, 20-inch wheels and LED fog lamps. The cabin is also upgraded, and sports  cloth performance seats along with Dodge's 8.4-inch Uconnect infotainment system. For the 2021 model year, Dodge offers the GT trim level on the Challenger, Charger and Durango.
---
R/T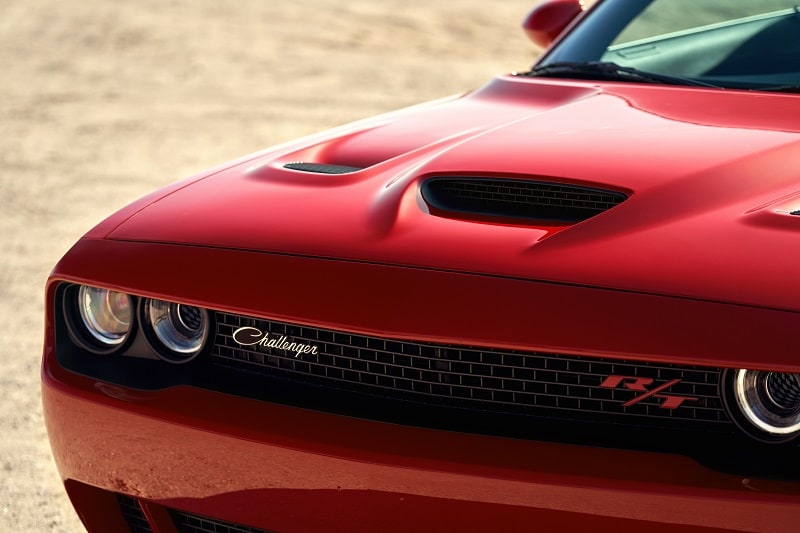 If you want V-8 performance from a coupe, sedan or SUV, then Dodge's R/T trim level is the way to go. For the 2021 model year, Dodge offers the R/T trim level on the Challenger, Charger and Durango. All of these vehicles come standard with the legendary 5.7-liter Hemi V-8, which is tuned to produce up to 375 horsepower in the Challenger R/T equipped with a manual transmission. In addition to the standard R/T models, the Challenger R/T and Charger R/T are both offered with Scat Pack and Widebody options, which add even more performance.
---
Citadel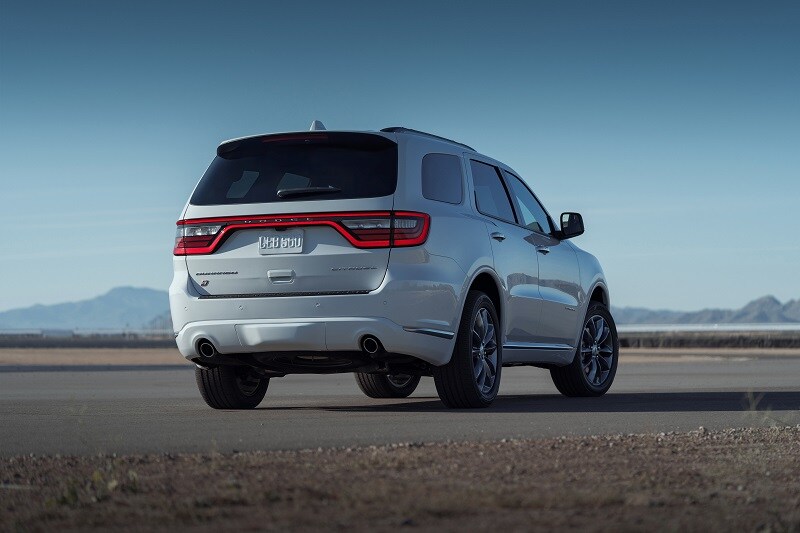 Luxury SUVs are a popular segment, and the 2021 Dodge Durango offers peak luxury with its Citadel trim level. Buyers of the Durango Citadel are rewarded with a plush interior lined with Nappa leather, heated and cooled front seats, heated second-row captain's chairs, and tech features like the 10.1-inch touchscreen with navigation. Outside the cabin, there are stylish 20-inch wheels shod with all-season tires.
Shop Dodge Durango Citadel Inventory
---
SRT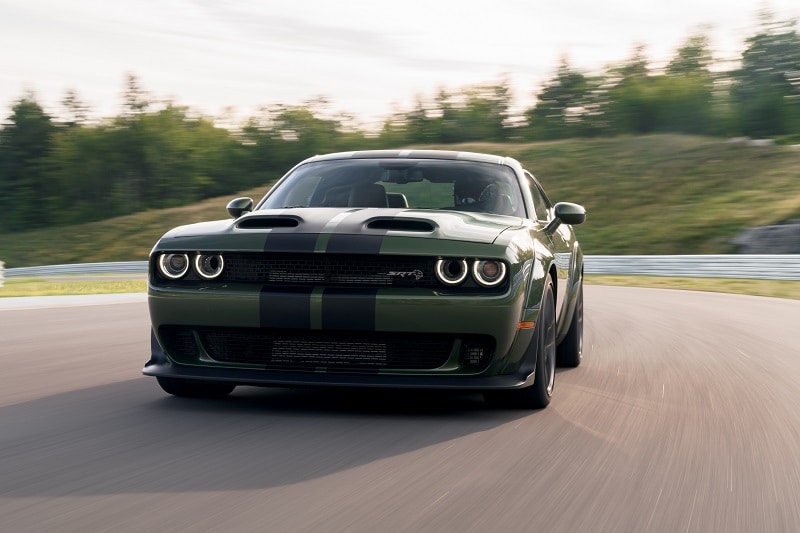 For peak performance, all current Dodge products are available in the high-powered SRT trim level. On the lowest end of the SRT performance spectrum, the Durango SRT 392 and the Scat Pack versions of the Challenger and Charger are powered by the 392 cubic-inch (6.4L) Hemi V8 which is rated up to 485 horsepower.
Moving up in power from there, the SRT Hellcat models feature a 6.2-liter supercharged Hemi V-8 that lays down 717 horsepower in the Charger and Challenger, and 707 horsepower in the Durango. If that isn't good enough, the Challenger and Charger both offer the SRT Hellcat Redeye model, which boasts a 797-horsepower output. At the top of the SRT performance lineup is the Challenger SRT Super Stock, which cranks out 807 horsepower.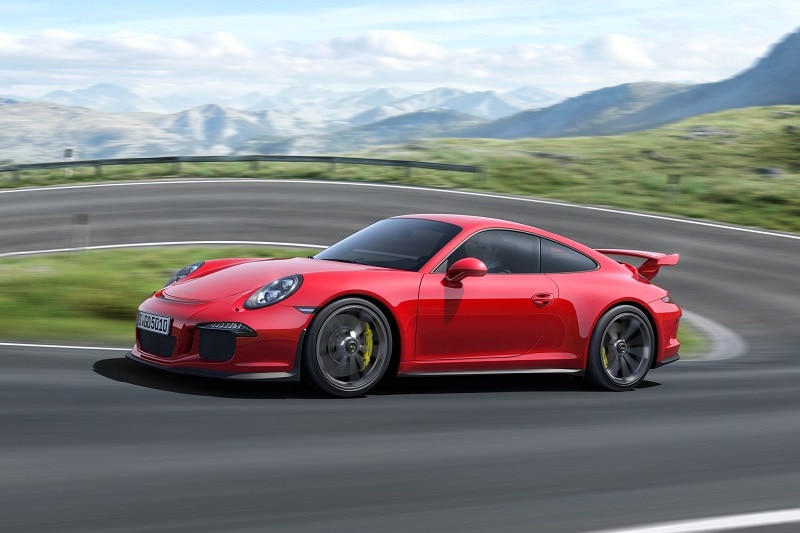 Classic Car Research
Whether you want a project for the garage or a beast for the streets, check out our classic car research.
---
More Research
Browse more automotive research than you can shake a stick shift at.
---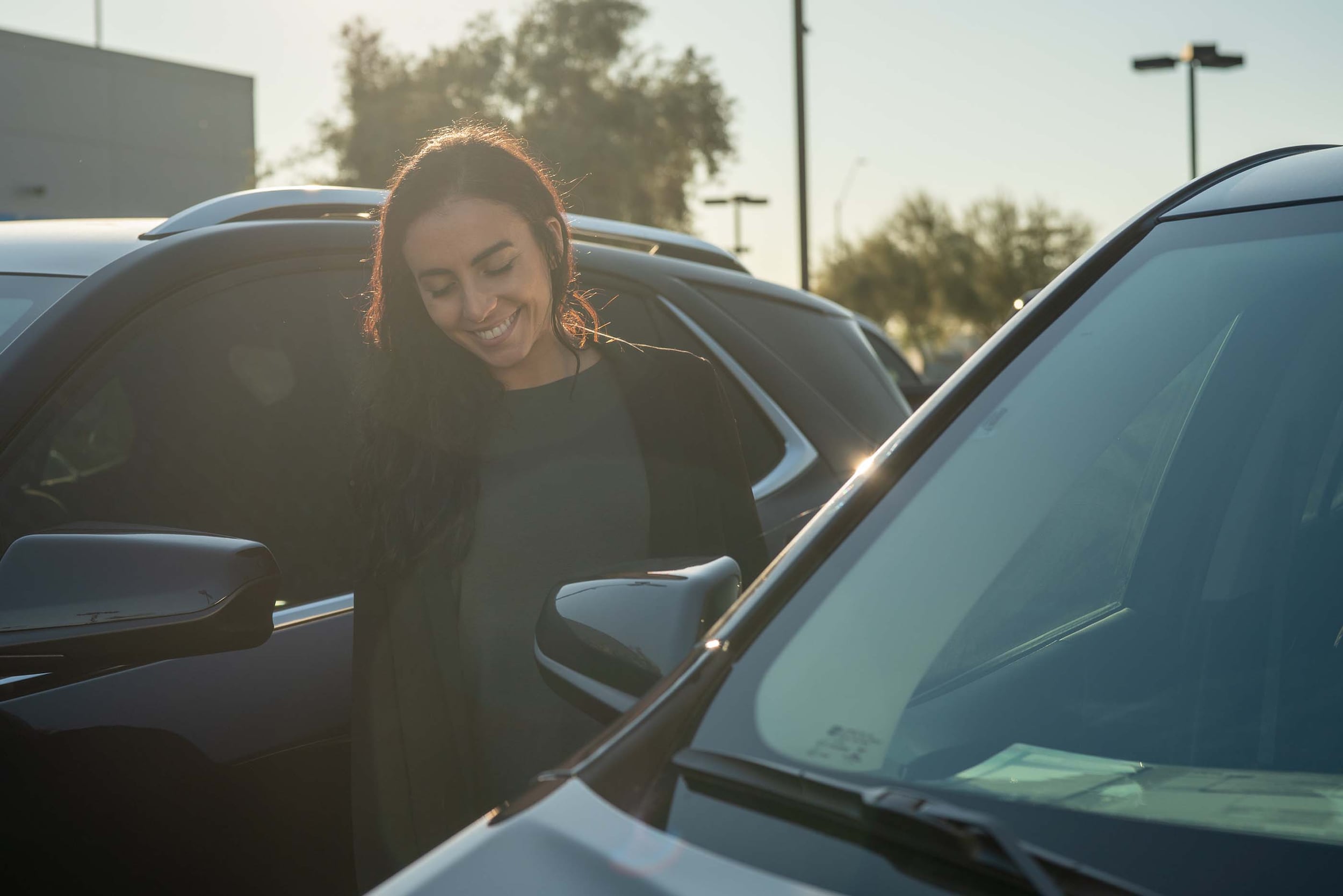 Test Drive Reviews
Our automotive experts at AutoNation Drive weigh in on price, safety, and performance of popular cars, trucks, and SUVs.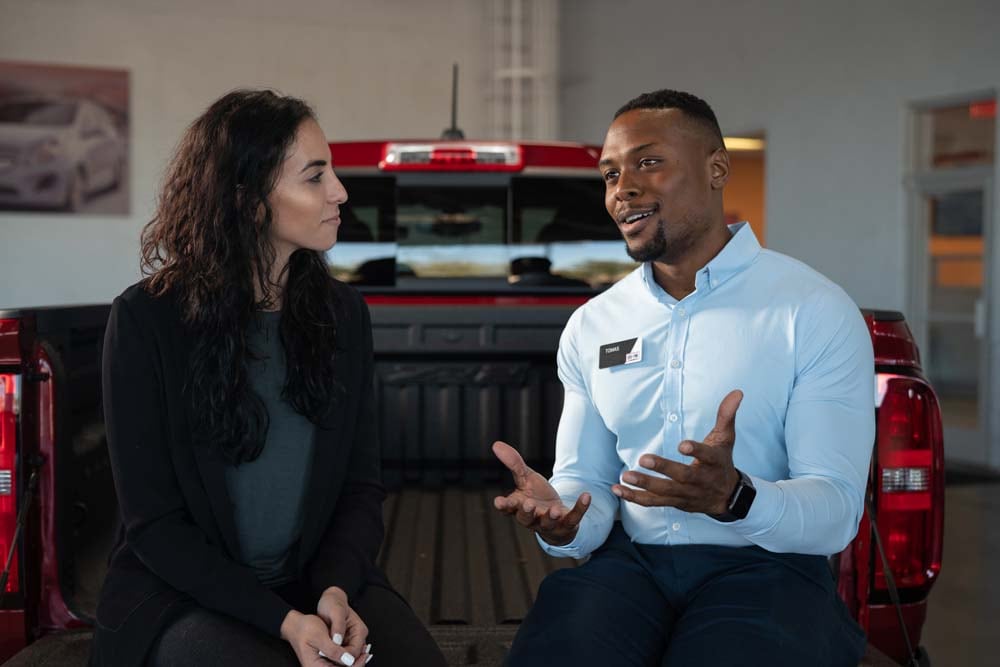 Car Buying Advice
If you're buying a car, truck, or SUV, the chances are - you need help. Don't worry. Our automotive experts are here to help.
---

Discovering Dodge Trim Packages
What are trim level options?
A trim level is how a manufacturer identifies a vehicle's level of equipment and special features, including luxe interiors and premium sound systems. The trim level you choose can determine how much you spend, and the more features you add, the higher your sticker price can get.
How did Dodge decide on its car names?
Dodge has named their cars after a variety of concepts, from brand history to a pure passion for driving. The Challenger, for example, was named as a straight-up nod to the Camaro. The Dodge Challenger became a potent boxing partner in the automotive ring with the Chevrolet Camaro.
The Hellcat trim, for instance, was inspired by the hellfire brought forth by the engines featured in the Hellcat trims. Read a test drive review of the 2020 Dodge Challenger Hellcat.
Where can I find cars, trucks, or SUVS at different trim levels?
For starters, you can enjoy our Dodge trim levels guide above to discover all of the eleven different Dodge trim level options. Then you can head over to our Dodge inventory to see the Dodge vehicles available near you. When you're ready, you can stop by your local AutoNation Dodge dealership for a test drive.