Andrew Chen | Jun 22, 2020
---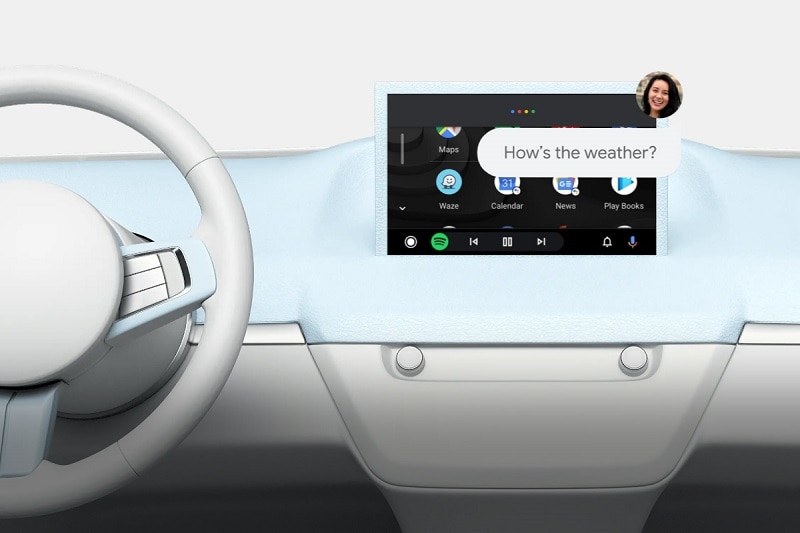 Using a smartphone is an unavoidable part of our daily lives, and in-car entertainment systems are rapidly changing to accommodate a seamless transition and experience for one of our most important personal devices.
More and more vehicles are now supporting a platform called Android Auto, which is the official on-the-go gateway to your Android smartphone. Connecting your supported phone to a vehicle that's equipped with Android Auto offers the safest way to access the most important features of your phone, like hands-free calling/texting, streaming music and navigation.
But that's just scratching the surface of what Android Auto can do. We're going to show you the benefits of buying a car that integrates your smartphone by sharing a list of our favorite Android Auto features.
---
Personal assistant on the road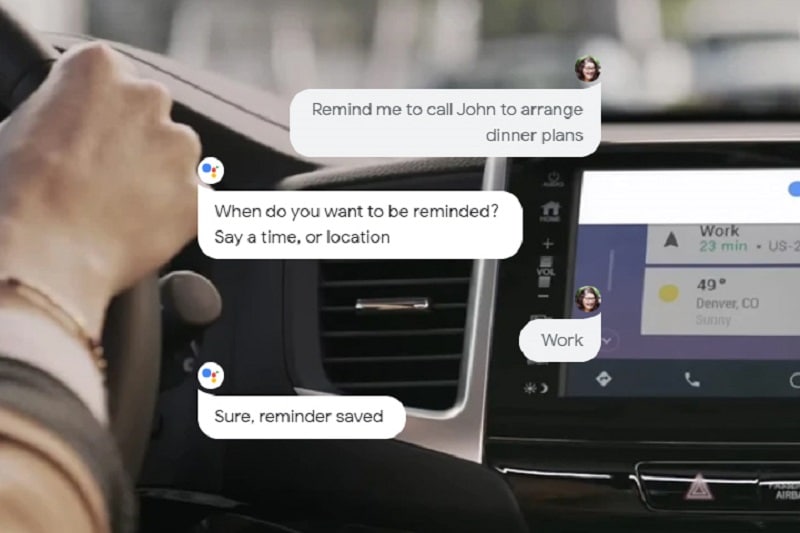 Google Assistant is a virtual personal assistant that's included with every Android smartphone, and thanks to Android Auto, it's now directly integrated with your car's audio system and touchscreen display. When you plug in a compatible smartphone to your car, the voice command button on the steering wheel now activates Google Assistant, or you can simply say "Hey Google" while keeping both hands at 10 and 2.
If you have smart light bulbs or a smart thermostat in your home, you can ask Google Assistant to turn on the lights and set a desired temperature while you're driving back from a long work day. Simply say "Hey Google, turn on the living room lights" or "Set the house to 68 degrees."
Let's say you're on the way to the grocery store, but the people at home aren't answering their phones. Simply say "Hey Google, broadcast [your message]" and every compatible smart speaker in your house will announce your recorded message. It's a great way to alert people who aren't near their phones. Many of us also do our best thinking while driving, but jotting down reminders or texting ourselves is dangerous. Instead, ask Google Assistant to remind you to do something later, and it will automatically create a notification on your phone or a Google calendar event.
And the best part about Google Assistant is that you can speak normally, as if you were talking to a friend. There's no need to memorize exact phrases or keywords -- a struggle that many of us have experienced while trying to utilize our car's default voice recognition systems. Asking "Do I need a jacket tonight?" will bring up a weather report. Exclaiming "I'm hungry!" will bring up a list of the nearest restaurants that are open. We've come a long way from only being able to ask for the radio station to be set through voice commands.
---
Smarter navigation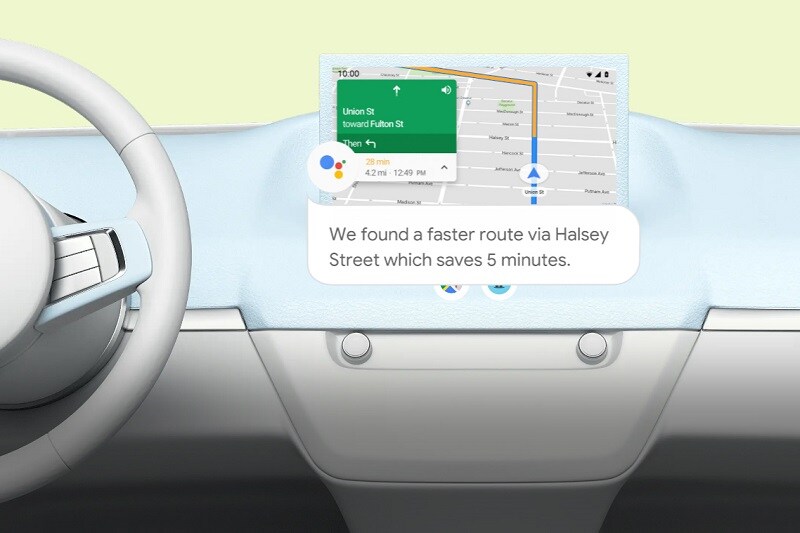 With Android Auto's Google Maps integration, when you plug in your phone, the system will automatically suggest destinations based on your current location, time of day and previous habits. It knows whether you're headed to work, your usual coffee break or that restaurant you just looked up. And knowing where you're going doesn't mean you won't benefit from having real-time traffic information. Android Auto is continuously evaluating your route and will automatically suggest detours to cut down on your travel time. We've saved up to 15 minutes on our commute because Android Auto helped us avoid a car crash that was miles ahead of us.
Besides being able to activate navigation with phrases like "take me home" or "how do I get to the library?", you also have the ability to plan your route before you get in the car. Android Auto will seamlessly take over navigation duties once you're on the road. The system will also suggest destinations based on your upcoming calendar events.
Getting caught with a near-empty tank of gas used to be a harrowing event, but thanks to Android Auto, simply ask for the nearest gas station and Google Maps will show you the way via your car's touchscreen display.
---
Entertainment just for you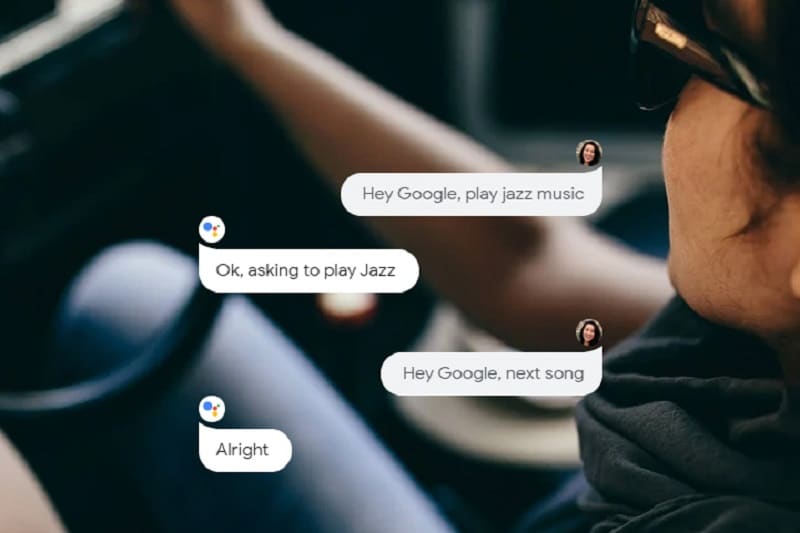 Setting your favorite radio stations and cycling through them during commercials is a thing of the past. Android Auto brings your favorite music, podcast or audio book apps straight to your car's entertainment system. Google Play Music, YouTube Music, Spotify, Pandora or Audible are a few of many supported apps for endless entertainment.
And through the Google Assistant, you can ask to play your favorite playlist, a curated radio station based on your favorite artist, or "that song with the whistling in it." If it's out there, Google Assistant will find it and play it for you. It's like having a DJ that takes only your requests!
---
Keep the conversation going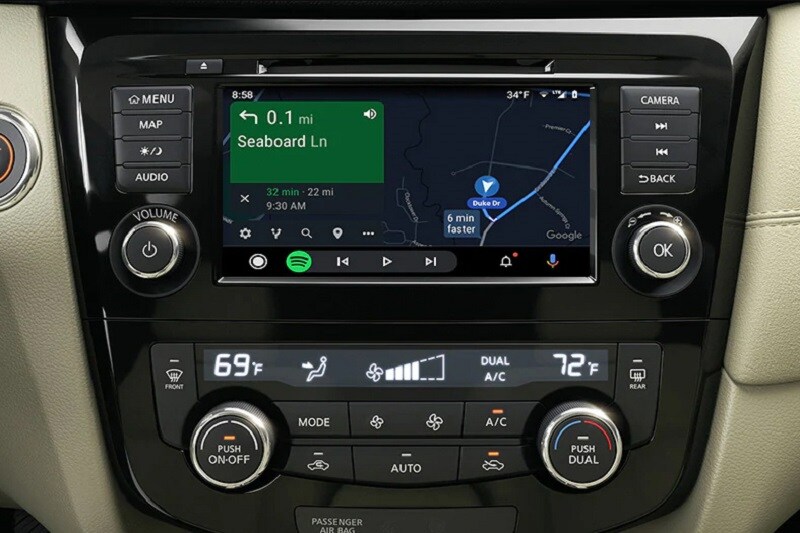 With Android Auto, text messages can be read aloud by the Google Assistant, letting you keep your hands on the steering wheel and your eyes on the road ahead. The system also allows you to reply to text messages by dictating with incredible accuracy, including punctuation and emojis. Your reply will always be read back to you before sending, and you have the option to cancel the reply should you change your mind.
Ongoing phone calls are also seamlessly transitioned between your handset and the car's speakers thanks to Android Auto. Plug in your phone and start driving, and the person you're talking to won't miss a beat.