Derek Shiekhi | Oct 29, 2020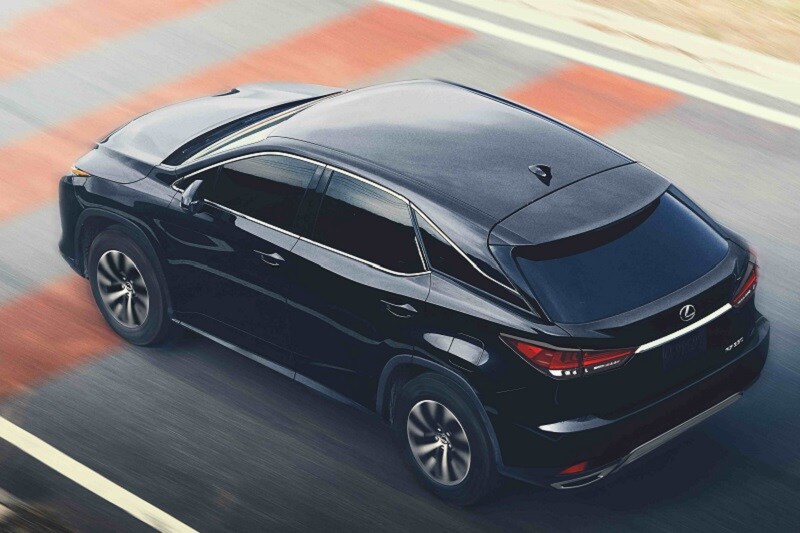 Toyota refreshed or outright renewed almost its entire lineup of vehicles for the 2021 model year. Not to be outdone by its sibling, Lexus did the same with its array of crossovers, SUVs, luxury cars, and performance vehicles.
The NX 300h F Sport, F Sport versions of the RX 350 and RX 450h, and UX 250h are available in Black Line Special Edition trim. Specific features vary by model, but all Black Line vehicles come with body-colored overfenders, darkened or black wheels and exterior accents, unique floor and cargo mats, special interior trim and stitching, and coordinating Zero Halliburton luggage. An all-new blue, Grecian Water, is available across the range of Black Line crossovers and SUVs to give them an even more distinctive look.
It won't be for long, though. Lexus will only produce 1,000 NX, 1,000 RX (750 gas and 250 hybrid) and 1,000 UX Black Line special editions.
We've broken down the other updates and upgrades by model. These are the highlights of what you can expect to find in AutoNation Lexus dealerships.
---
2021 Lexus GX 460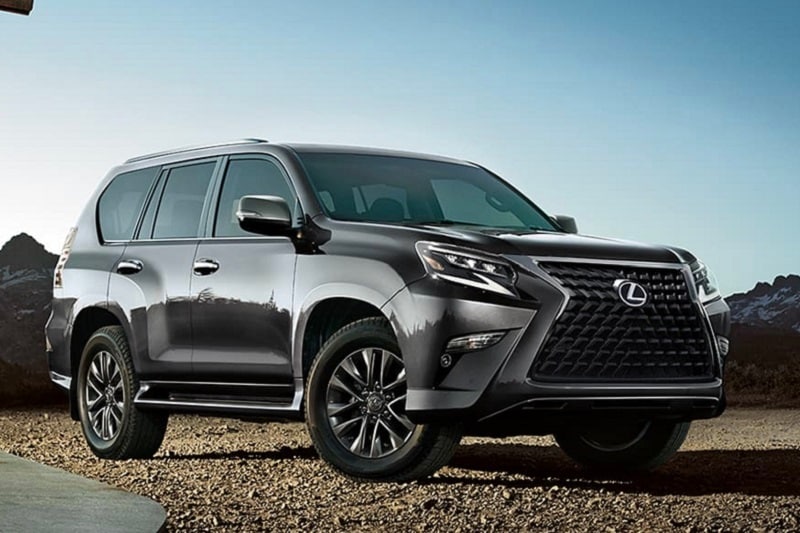 The long-running Lexus GX goes into 2021 with various improvements that make the capable off-roader more luxurious. Acoustic front side glass helps reduce cabin noise levels. While you're on the go, you can have Amazon Alexa handle certain tasks for you.
Other upgrades are available to take the GX 460 Premium model to an even higher level of luxury. Those range from a heated wood-rimmed steering wheel to 18-inch wheels to Premium Plus packages that add power-reclining and -folding third-row seats and a 330-watt, 17-speaker Mark Levinson surround sound system.
---
2021 Lexus NX 300/NX 300h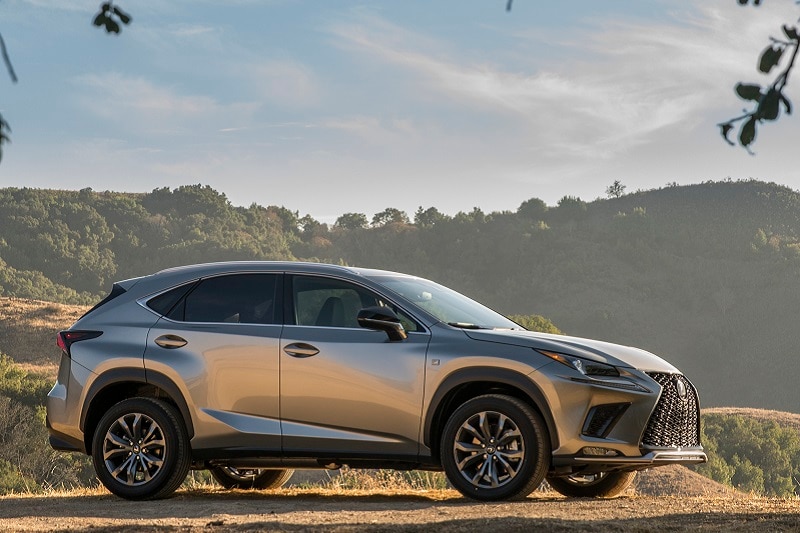 Lexus made subtle revisions across multiple areas of the NX. Nori Green Pearl replaces Blue Vortex Metallic on the list of available colors. Power-folding, auto-dimming mirrors that tilt when reverse is engaged are standard on all NXs. Those serve alongside the standard Blind Spot Monitor with Rear Cross Traffic Alert to improve the NX's outward visibility and safety.
Inside, the main changes are front and center. Lexus reshaped the pad you press to honk the horn and tweaked the tachometer's "red zone."
One of the NX's new features is harder to spot. If you order the optional Mark Levinson audio system, you'll not only get a 14-speaker setup, but an updated amp, too.
---
2021 Lexus LX 570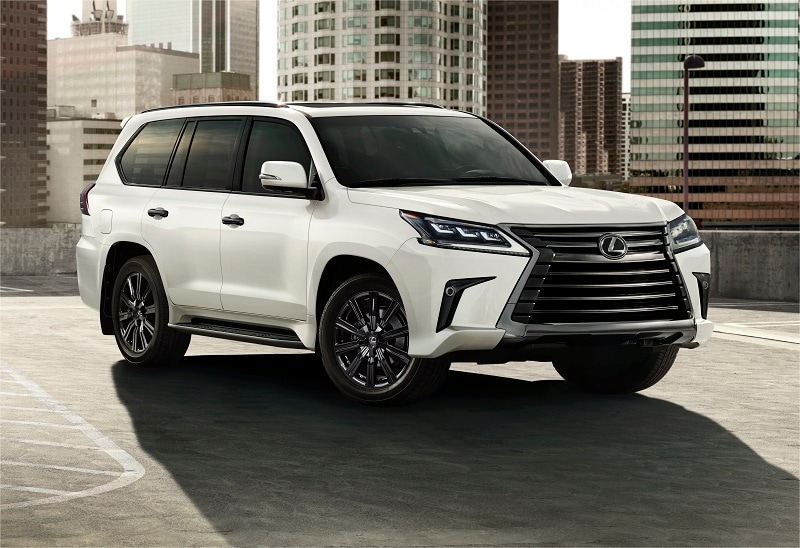 The Lexus LX 570 benefits from minor cosmetic and technological changes, as well as major package updates. You can now spec the LX in Nori Green Pearl. No matter which color you choose for Lexus's flagship SUV, you get Amazon Alexa compatibility at no extra charge. Lexus tweaked the Sport Package available exclusively on the three-row LX by updating its grille and front fascia, swapping in a new set of 21-inch forged alloy wheels, and making Glazed Caramel one of the three available interior colors.
There's also an Inspiration Series version of the three-row LX model, which is available in either Black Onyx or White Pearl. Its smoked headlights, black chrome grille and black 21-inch wheels give it a stylish and stealthy look.
It's a different story on the inside, where Rioja Red accents on the seats pop against the black semi‑aniline leather around them and black headliner up above. If you're feeling motivated to get an LX 570 Inspiration Series, don't delay. Lexus is only going to make 500 of them.
---
2021 Lexus RX 350/RX 350 F Sport/RX 450h/RX 450h F Sport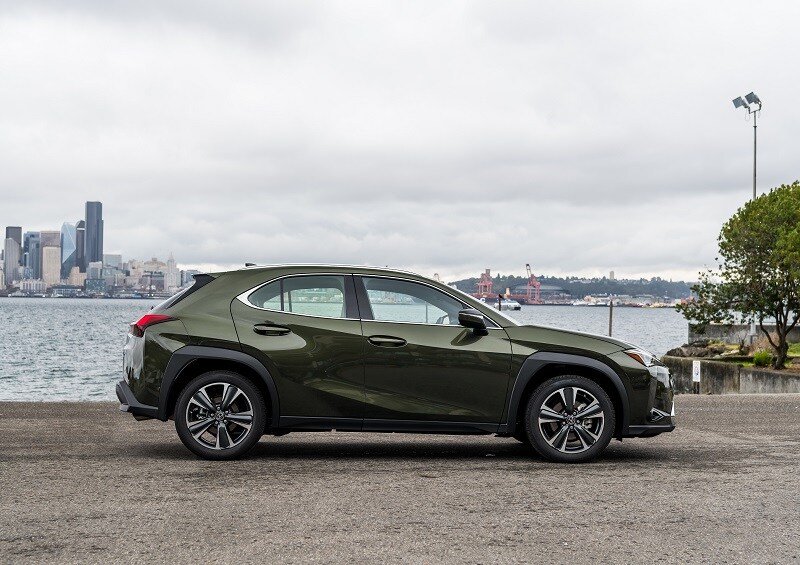 While the perennially popular RX doesn't receive any new exterior appearance updates, Glazed Caramel does join its list of interior color choices. It's all-new to RXs with the Premium Package, and on Luxury grade models, it's the replacement for Noble Brown. Inside the RX is also where you can see its new standard and optional features. Like the NX, it comes standard with power-folding, auto-dimming mirrors, as well as Blind Spot Monitor with Rear Cross Traffic Alert. If you spec an RX the right way, you also get to enjoy its new optional wireless charger.
There are two tiers to the F Sport equipment group. There's a base version and one equipped with the Handling package (formerly known as the Performance package). Both of them include a wide variety of features, such as unique bumpers, grille, performance dampers, steering wheel, shift knob, front seats and 20-inch wheels. The major differences are that F Sports with the Handling package also have sport-tuned electric power steering, audio tech that makes the driving experience more aurally engaging and an Adaptive Variable Suspension system that can be switched to suit multiple driving styles.
---
2021 Lexus UX 200/UX 250h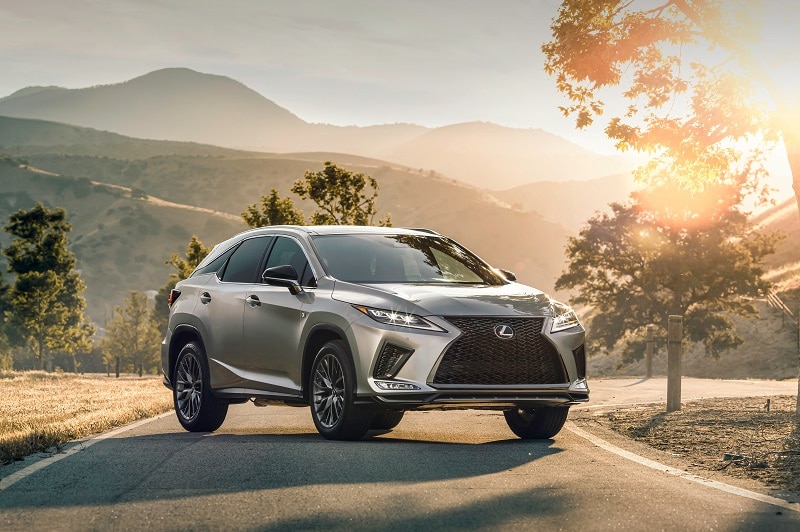 Lexus streamlined the color choices offered with the Lexus UX by discontinuing Autumn Shimmer and Silver Lining Metallic. The good news is it made improvements and added content on the inside of the nimble urban crossover. Blind Spot Monitor with Rear Cross-Traffic Alert technology is standard across the entire range of gas and hybrid UXs. Getting up to speed in the UX 200 is even easier now, thanks to its recalibrated throttle response. Its hybrid sibling makes hauling things easier with its expanded rear cargo capacity of 21.7 cubic feet (up from 17.1) and adjustable deckboard.