Derek Shiekhi | Oct 30, 2020
---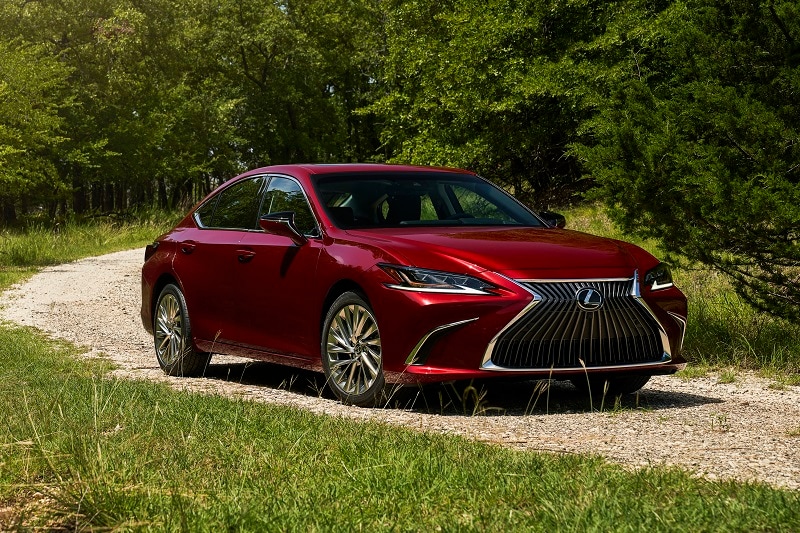 It's amazing what a big difference small changes can add up to. We've all discovered it at one point or another in our lives. Something as simple as a shower can snap you out of a funk. Add a haircut and new clothes on top of that and you can feel like a new person.
Lexus has taken the same gradual, incremental approach to its vehicle lineup for the 2021 model year. In an earlier piece, we told you how it revamped its assortment of crossovers and SUVs. In this article, we'll cover how, by adding some new paint colors, special editions, Android Auto compatibility and a head-turning new body style, Lexus has completely changed the looks and features of its coupes and sedans.
---
2021 Lexus ES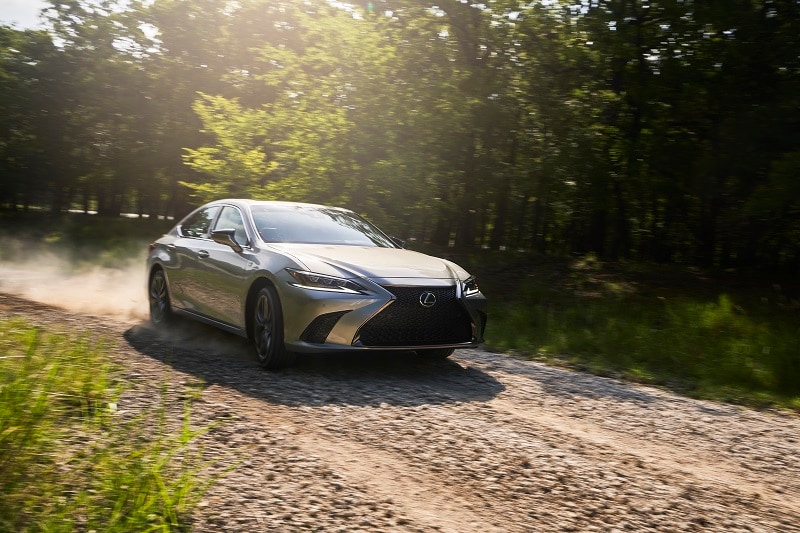 When Lexus introduced the ES model way back in the late 1980s, it offered a model called the ES 250. After a decades-long absence, that variant rejoins the ES line as the first-ever ES model with all-wheel drive. As its name implies, it has a 2.5-liter four-cylinder engine, which generates 203 horsepower and 184 lb-ft of torque. By default, the ES 250 routes its power through the front wheels to maximize fuel economy. If it needs extra traction, it automatically engages the rear wheels and sends them up to 50 percent of available torque.
Like many of its crossover and SUV siblings, the ES 350 F Sport is available in the stylish Black Line Special Edition trim. That adds black mirror caps, darkened wheels and a black trunk lid spoiler on the outside and distinctive black and white seating with gray stitching on the inside. To spot one of the Black Line's most recognizable features, look in the trunk. That's where you'll find its two-piece Zero Halliburton luggage set. But you might not see the ES Black Line in AutoNation showrooms for long. Lexus is only going to produce 1,500 of them.
Although standard Blind Spot Monitor and Rear Cross Traffic Alert may not be as stylish as the Black Line package, those features do make all grades of the Lexus ES 350 and Lexus ES 300h even better-equipped than they were before.
---
2021 Lexus IS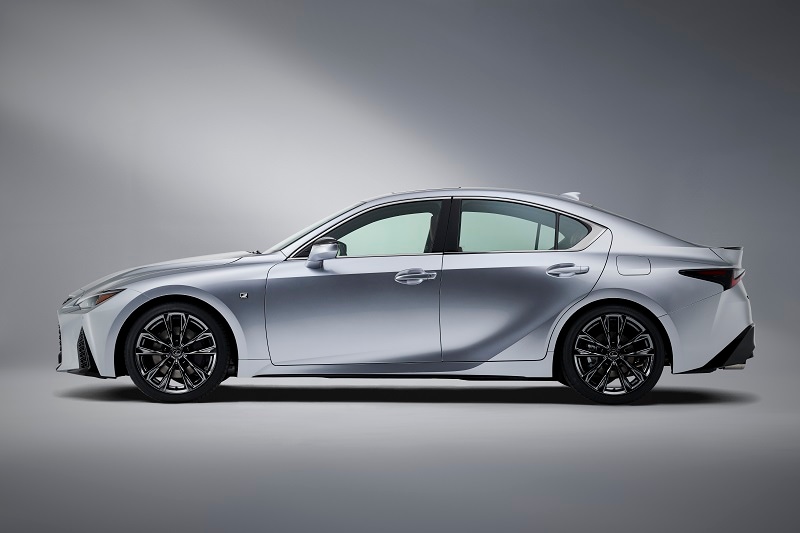 Technically, the 2021 IS isn't an all-new version of Lexus's sport sedan. It's way more than a facelift, though. Of course, it is slightly longer, wider and taller than the 2020 model and features new exterior styling, such as a revised spindle grille, slim headlights, wider hips and a rear light bar that spans the width of the trunk.
There's even more new stuff under the IS's refreshed exterior. As the first step in Lexus's quest to establish a Uniform Lexus Driving Signature of linear steering and braking response and optimized handling across its entire vehicle portfolio, the IS features numerous chassis, suspension and rigidity enhancements. Inside, there are two available touchscreen sizes. The base unit measures eight inches and is positioned nearly three inches closer to the driver for easier access. Cars equipped with navigation or the navigation/Mark Levinson audio combo have a new 10.3-inch touchscreen.
Lexus kept output of the IS 300's four-cylinder engine at 241 horsepower and 258 lb-ft of torque, but added an adaptive transmission control to better match the chosen gear to driver inputs. The F Sport package is now only available on IS 350 models. The trade-off is that you can take its performance to an even higher level with a Dynamic Handling Package that includes an Adaptive Variable Suspension, lighter 19-inch BBS wheels and carbon fiber exterior components.
---
2021 Lexus LC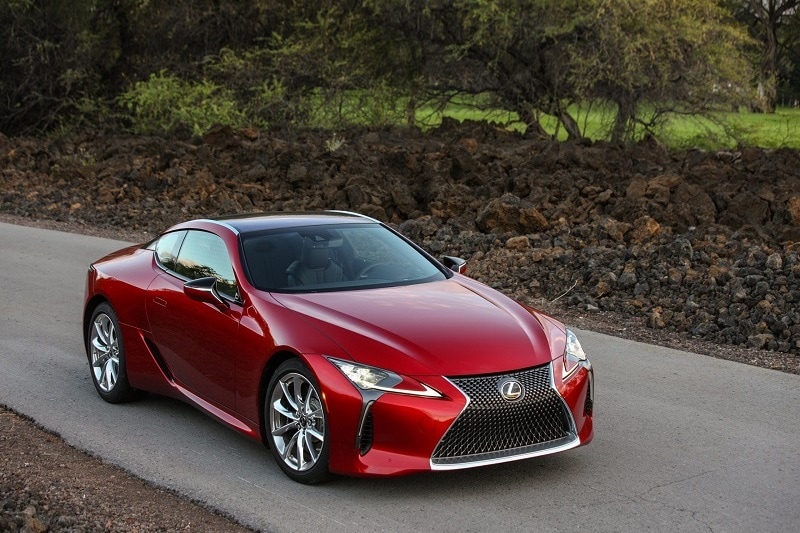 Lexus's flagship coupe gets new colors inside and out, as well as a variety of functional upgrades. Thanks to reductions in unsprung weight and changes to its suspension, the LC has sharper turn-in response. Both the LC 500h and LC 500 benefit from alterations to their shift timing.
A new Lexus LC 500 Convertible model expands the lineup and adds an infinite amount of headroom. It was an instant addition to our hot cars for 2021 list.
---
2021 Lexus LS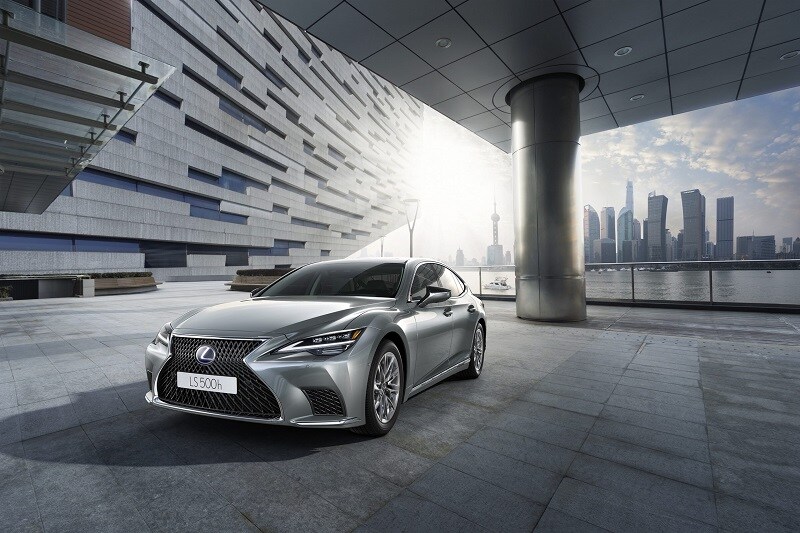 A refreshed LS is coming. As of right now, there's no official information about it on Lexus's U.S. media site, but we learned plenty about the 2021 model in Lexus's UK virtual pressroom. Aside from the visual changes that come with a mid-cycle refresh and a new mirror-like Lunar Silver paint option, the 2021 LS is full of updates that make it more comfortable and luxurious. Revisions to the LS 500h give it smoother acceleration and better ride quality. Its fully automated Advanced Park system controls the steering, throttle, brakes and transmission to slip the high-end hybrid into a space, even if it doesn't have clearly defined lines or vehicles next to it to delineate boundaries.
The interior is packed with new tech. The 360-degree Panoramic View Monitor has a new pedestrian detection function. That joins forces with a new digital rearview mirror to make the LS safer for everyone in and around it. Those fortunate enough to be in the LS's cabin are treated to cushier seats and available Nishijin and Haku door panel trim inspired by the image of waves shimmering in moonlight.
While there's a chance that not all of these updates will make their way into the American-market 2021 LS, we still have plenty to look forward to from Lexus's ultimate sedan. It'll be in European and UK dealerships late this year. Look for the revamped LS in stateside AutoNation Lexus showrooms sometime in 2021.
---
2021 Lexus RC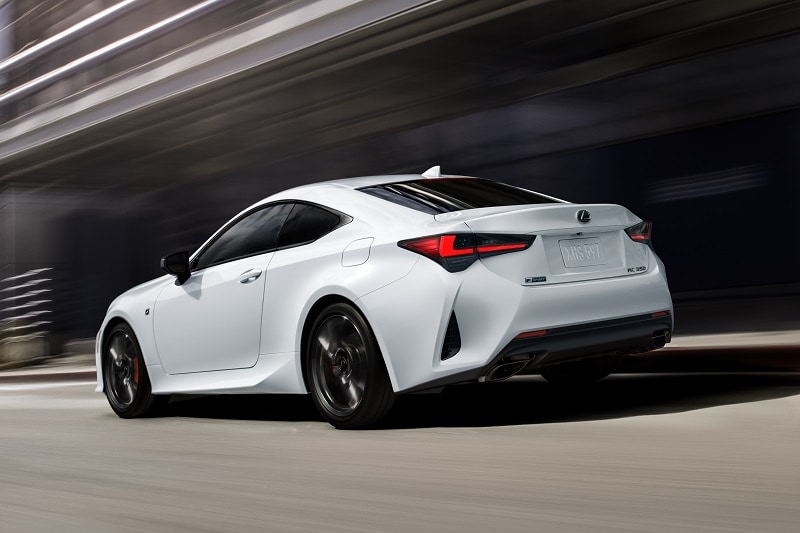 Car mods typically fall somewhere on a spectrum that has "Show" on one end and "Go" on the other. The RC's two new special edition models have both extremes covered.
The F Sport-based Black Line package, available on 350 RC 300 and 350 RC 350 models, brings the "Show" with its triple-beam LED headlights, 19-inch wheels, darkened exhaust finishers, Ash Wood interior trim and special Zero Halliburton luggage.
The RC F Fuji Speedway Edition, with its reduced weight, carbon fiber aero hardware, Brembo Carbon Ceramic brakes and titanium exhaust, is all about "Go." You can time just how quick it is with the RC F-inspired MSTR watch that comes with it. You need to be fast, too, if you want a Fuji Speedway Edition because Lexus is only making 60 of them.
With the exception of that dedicated performance model, all 2021 Lexus RC and RC F models come standard with heated mirrors and Blind Spot Monitor with Rear Cross Traffic Alert.