What Makes a Ford Super Duty Truck?
---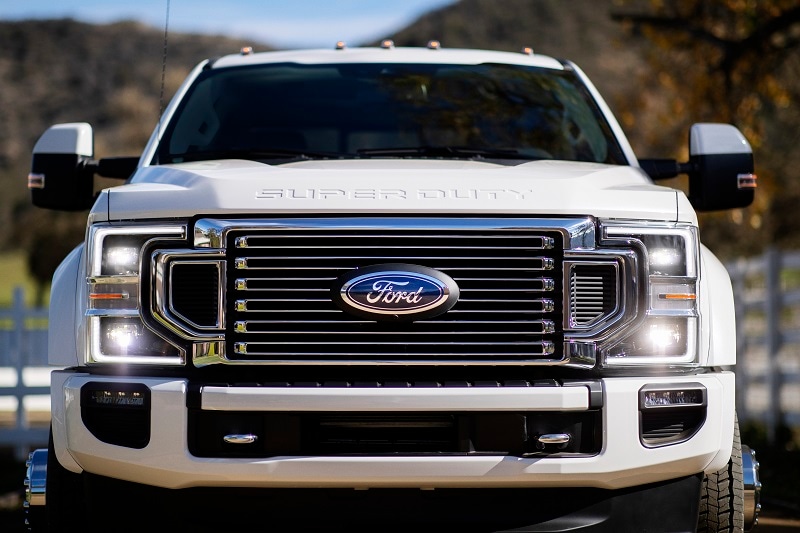 Ford F-Series trucks are made to do jobs of all sizes. Think of the F-150 as a claw hammer. It's a versatile, dependable tool you can use to accomplish a wide array of things, from carrying a bedful of mulch for a residential landscaping project to pulling a newly purchased project car to your garage. Picture a Ford Super Duty truck as the pickup equivalent of a sledgehammer. You use an F-250, F-350, or F-450 when you need to haul enough sheetrock to wall a small house or tow a trailer loaded to the sky with massive hay bales. But a Super Duty truck is a lot more than just weight and leverage. Here's a list of some of the features that make a Super Duty ready to knock out the toughest work you swing it at.
---
A V8 for All the Weight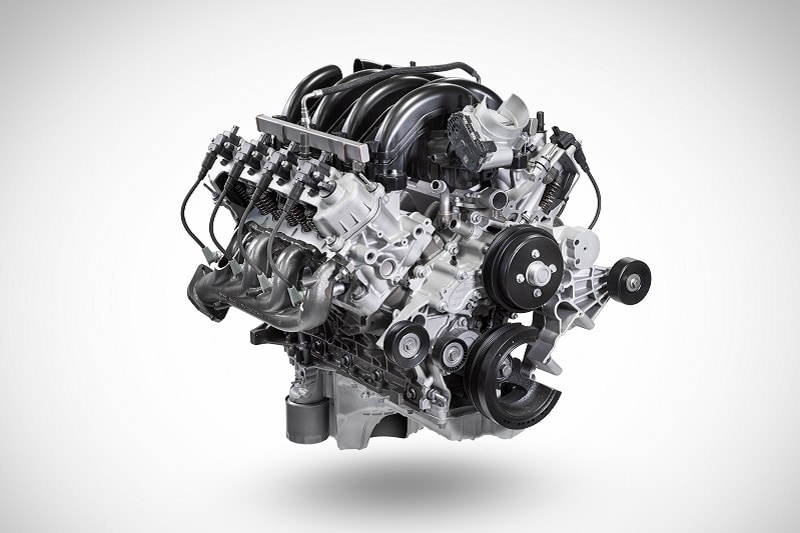 It takes gobs of torque to yank a heavy hotshot trailer through a couple of states and up steep mountain passes to get it to its destination. The Super Duty's engine lineup has plenty of it. The standard engine in the F-250 is a naturally aspirated 6.2-liter gas V8 that produces 385 horsepower and 430 lb-ft of torque. For 2020, Ford introduced another gas V8, a massive 7.3-liter power plant fittingly named Godzilla, that generates 430 horsepower and 475 lb-ft. Ford tuned its mighty 6.7-liter Power Stroke turbodiesel V8 to crank out 475 horses and more grunt than both gassers combined: a staggering 1,050 lb-ft of earth-rippling torque.
Ford still offers a six-speed automatic, but limits it to the F-250 with the smallest gas V8. All other Super Duty configurations get a 10-speed auto with Normal, Slippery, Tow/Haul, Eco, and Deep Sand/Snow modes; trucks equipped with the Tremor off-road package come with those as well as a Rock Crawl setting.
Cabin and Cargo Space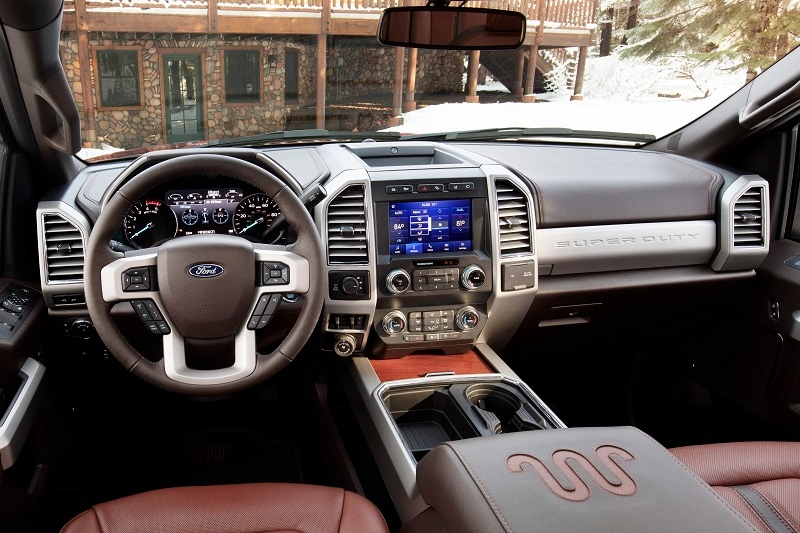 A variety of cab styles and bed lengths means the Super Duty can fit the right blend of people and payload. A Regular Cab is available F-250, F-350, and F-450 XL and XLT models. The trim level selection expands a little for the SuperCab, but the F-450 drops off the list. Every Super Duty trim level is compatible with the generously sized Crew Cab.
At 6.75 feet long, even the Super Duty's shortest bed option is not that short at all. The one attached to our 2019 F-250 King Ranch tester had no problem fitting 3,440 pounds of road base.
For even more cargo capacity, there's an eight-foot bed. We found it helpful when we used the 2020 F-350 Limited to swap out a queen-size mattress for a king-size. The F-450 comes standard with the long bed, which provided more than enough space for us to haul a bunch of old tires to a resource recovery center.
The F-250 and F-350 may look a lot alike, but only the F-350 is available with dual rear wheels for maximum pulling power. The F-450 is even more hardcore; Ford only offers it as a dually.
---
Pulling Power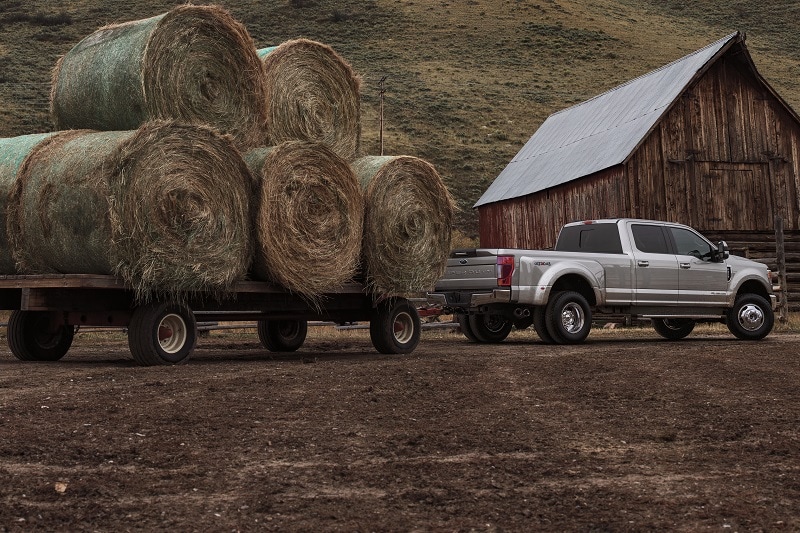 It's misleading to say that a Super Duty can haul a ton of stuff. In fact, it's an understatement. According to Ford, a two-wheel-drive F-350 with the Regular Cab, 6.2-liter V8, and heavy-duty payload package has a maximum payload rating of 7,850 pounds. Its diesel-powered F-250 sibling can handle up to 3,940. You'd have to throw in an additional 320 pounds to max out a properly equipped gas F-250's capabilities.
If you're wondering how much the Super Duty can tow, it depends on what kind of towing you're thinking about. It can tow with a hitch ball, fifth-wheel setup, or gooseneck hitch. Just be prepared to see figures well into the five-figure range. Set up the right way, the F-350 dually can pull 21,000 pounds. A similarly focused diesel F-450 is able to tow 24,200 - way more than the roughly 5,200 pounds we pulled with a 2019 Limited.
The 10-ton mark - 19,500 pounds, to be exact - is just the starting point for the F-250's maximum available gas gooseneck and 5th-wheel towing rating. Fifth-wheel towing hits its peak at 32,500 pounds with the diesel F-350 dually and F-450. The F-450 has a lot more gooseneck towing capacity in reserve. You need 37,000 pounds to hit its limit…and a Commercial Driver's License.Finding the 2021 F-250, F-350, and F-450 at your closest AutoNation Ford dealership is easy. The hard part is coming up with a way to fully utilize your new Super Duty's enormous capabilities.
Shop Ford Super Duty Inventory
---
Derek Shiekhi | May 21, 2021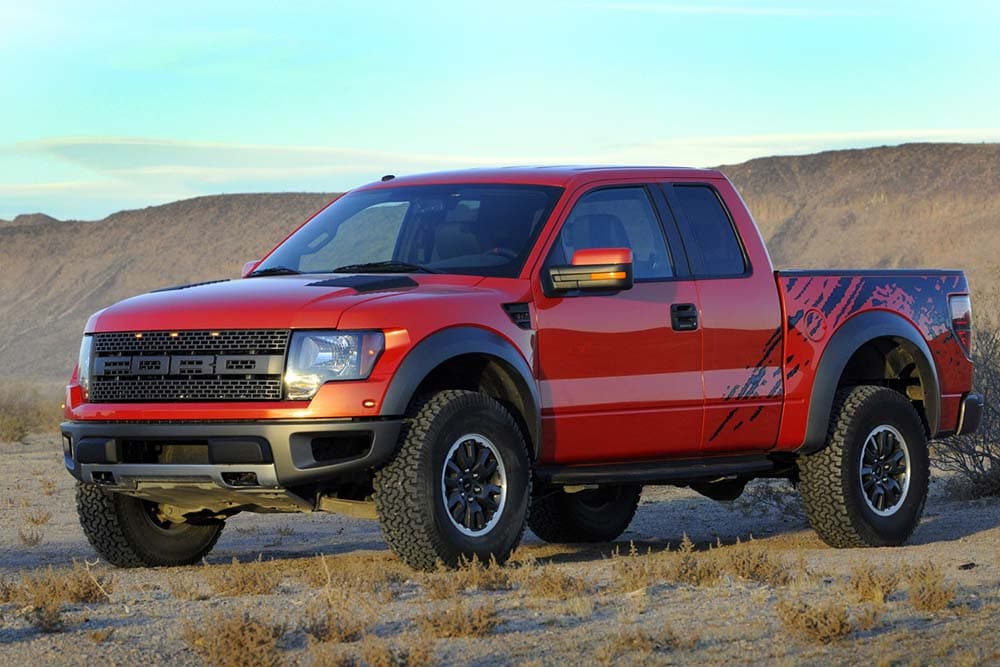 Pickup & Truck Research
For work or pleasure, a truck is more than just a workhorse. Get reviews and news featuring this American classic.
---
More Research
Browse more automotive research than you can shake a stick shift at.
---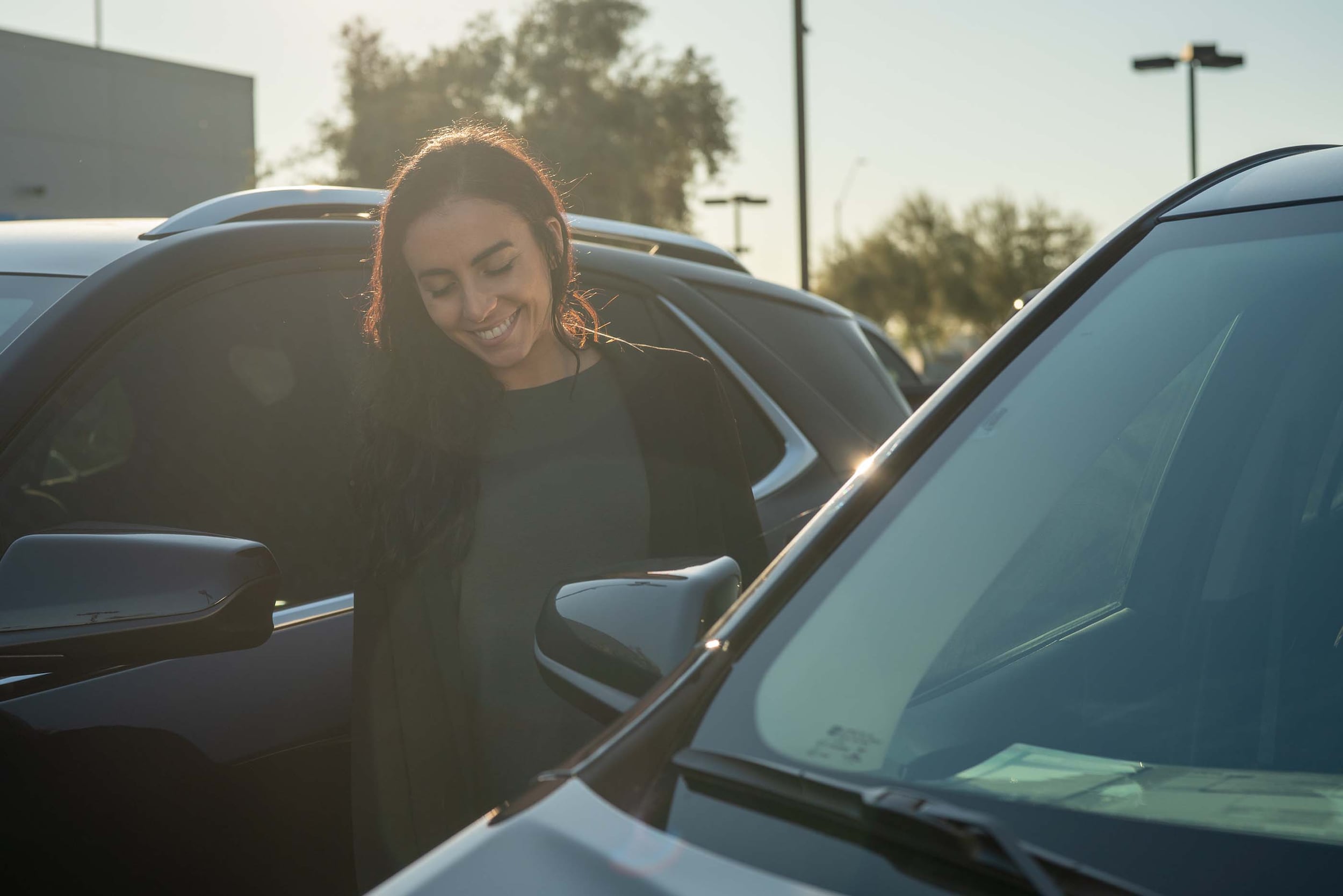 Test Drive Reviews
Our automotive experts at AutoNation Drive weigh in on price, safety, and performance of popular cars, trucks, and SUVs.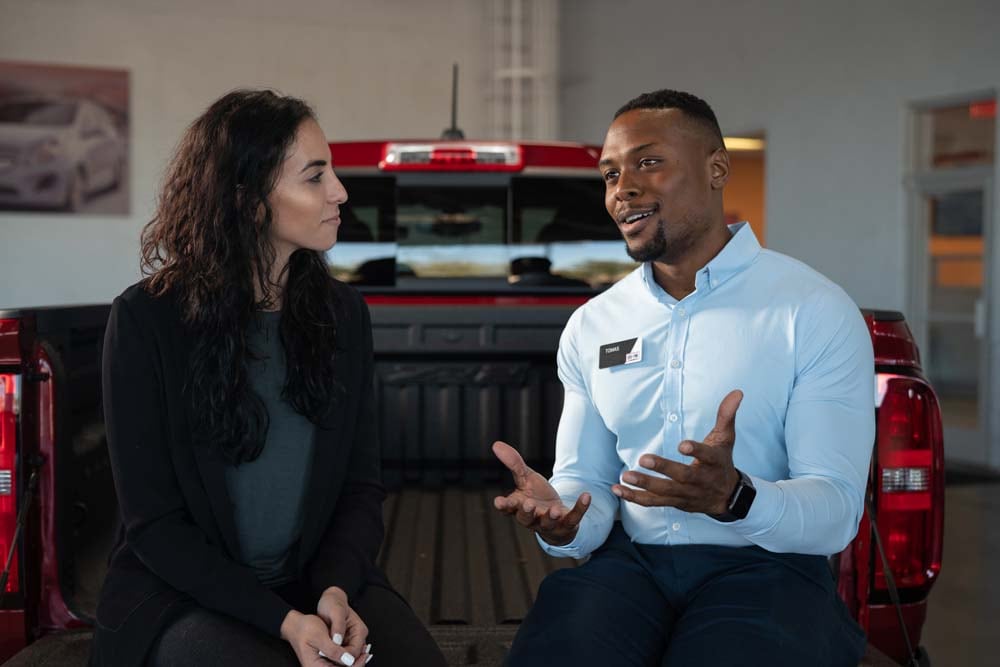 Car Buying Advice
If you're buying a car, truck, or SUV, the chances are - you need help. Don't worry. Our automotive experts are here to help.