Andrew Chen  | Jan 27, 2021
---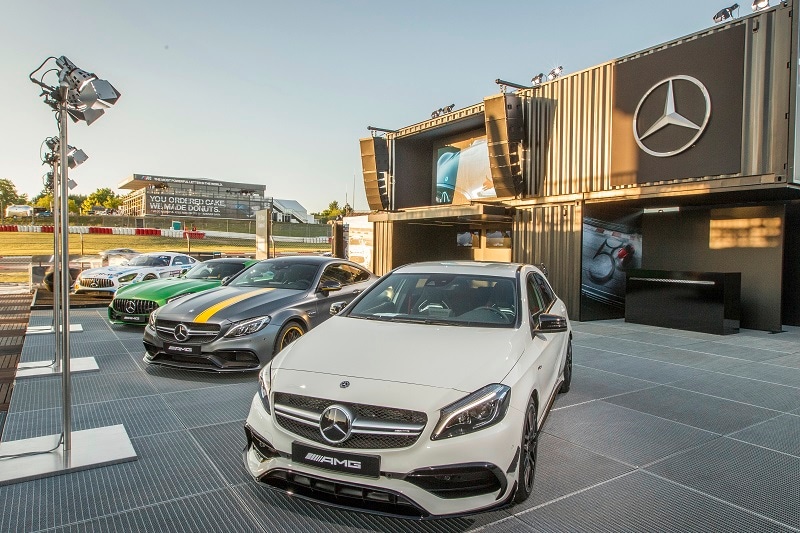 Mercedes-Benz's premium performance brand, AMG, was born from racing in the 1960s, and willed into legends status through the passion of two visionaries. Its early origins had little to do with the manufacturing of consumer cars, and in fact, AMG and Mercedes-Benz didn't officially develop a vehicle together until the 1990s.
The story of how AMG became one of today's most iconic representations of uncompromising performance is worth exploring because the same handcrafted quality, ingenuity and quest for greatness is still present in today's showrooms.
Let's take a look at AMG's gilded history as well as some of the cars that solidified its place in the record books and hearts of automotive enthusiasts.
---
It All Started with One Engine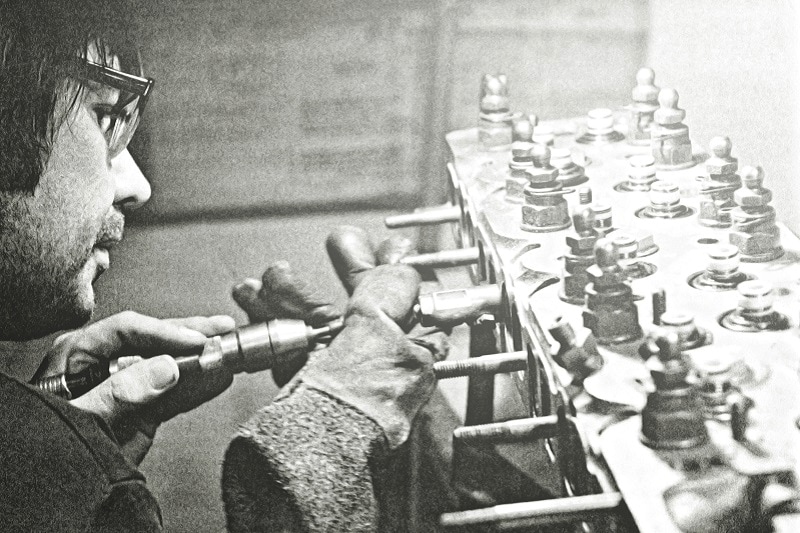 In the 1960s, engineers Hans Werner Aufrecht and Erhard Melcher worked together refining and advancing the 300 SE racing engine at Daimler-Benz until the company ceased all operations related to motorsports.
Down but not out, the two continued to develop the 300 SE racing engine in their free time, using Aufrecht's house in Grossaspach as their laboratory. These engines were supplied to private racing teams, and when a former Daimler colleague won ten races in a single season of the German Touring Car Championship, heads started to turn. Aufrecht and Melcher quickly gained a reputation as the go-to competition tuners for Mercedes-Benz vehicles.
But for Aufrecht, reputation on the race track wasn't enough. He wanted to bring this type of performance and experience to mainstream road vehicles so that everyone could enjoy it. In late 1966, Aufrecht convinced Melcher to officially go into business together, and they founded the "Aufrecht Melcher Großaspach Ingenieurbüro, Konstruktion und Versuch zur Entwicklung von Rennmotoren" ("Aufrecht Melcher Großaspach engineering firm, design and testing for the development of racing engines"). If you haven't already figured it out, AMG is an acronym for Aufrecht, Melcher and Grossaspach (the birthplace of Aufrecht), making the original and very long name for the engineering firm much more palatable.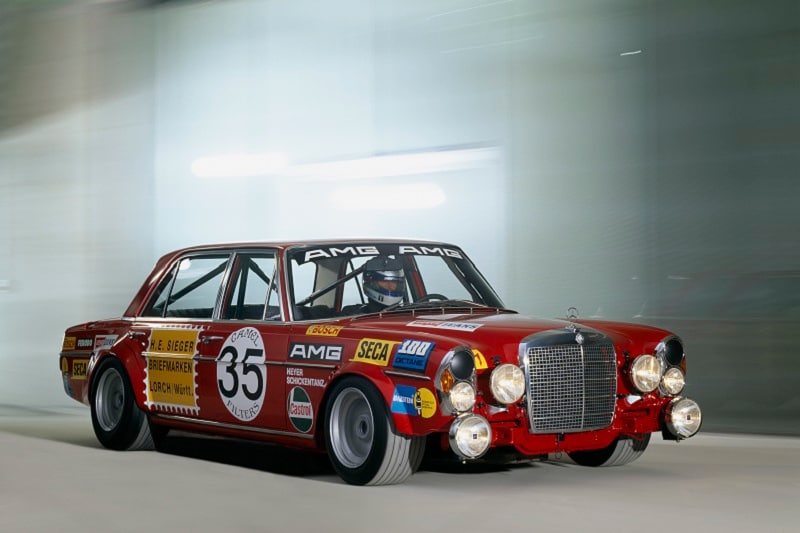 This little operation grew to become an essential resource for private racing teams. In 1971, it cemented itself in the history books when its AMG Mercedes 300 SEL beat out much lighter and smaller race cars to take the class championship and second place overall in the 24 Hours of Spa. Finally, AMG's name echoed around the world.
AMG's successes continued into the '80s as an engine manufacturer and official racing partner of Daimler-Benz.
---
AMG Reaches the Masses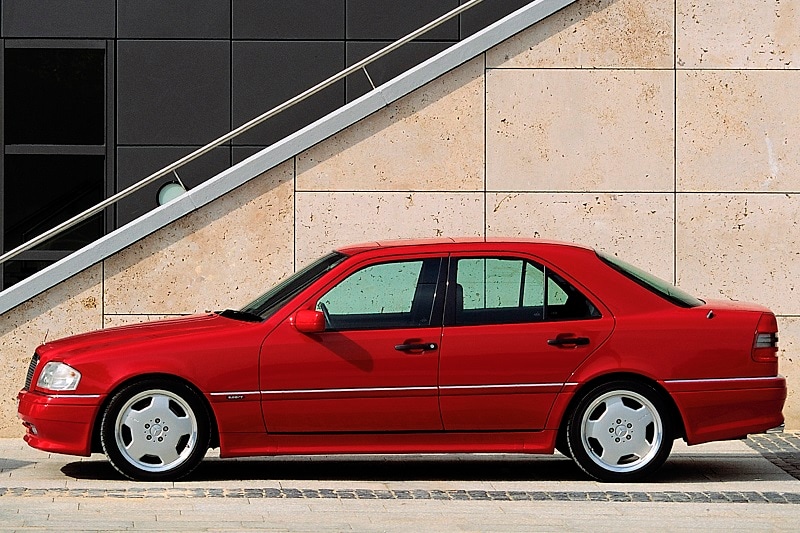 1990 was a major turning point for the company as AMG-tuned components and products were now being sold and maintained via a global network of Mercedes-Benz dealerships and service stations.
With demand and popularity going through the roof, AMG and Mercedes-Benz finally teamed up to develop the 1993 Mercedes-Benz C 36 AMG. This vehicle defined what the brand is today, and was the start of a long list of iconic vehicles under the Mercedes-Benz AMG marque.
---
The Most Iconic Modern Mercedes-AMG Cars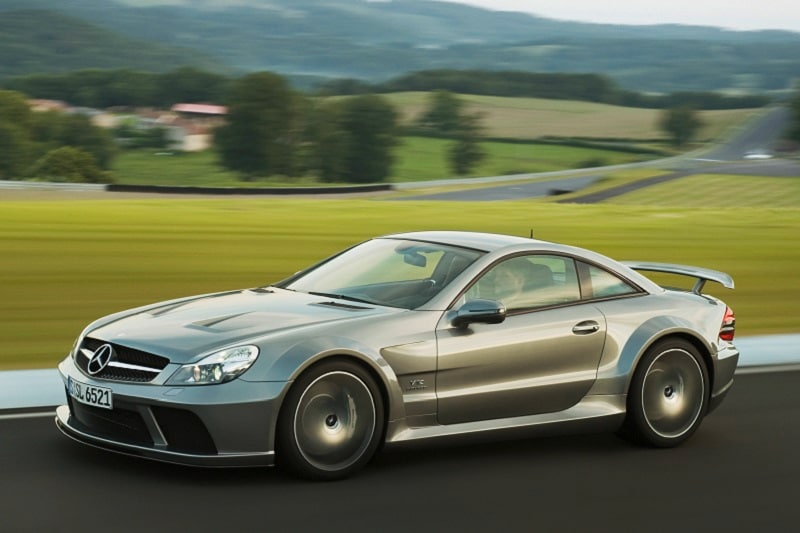 2008 SL 65 AMG Black Series
This long-nosed coupe was developed by the very same people responsible for the Official F1 Safety Car (read: sports car fans got access to never-before-seen levels of performance). At the time, it was the fastest road-legal car that Mercedes-Benz had ever built, and the Black Series label meant that it was the pinnacle of automotive technology and luxury, sitting a level above any "normal" AMG vehicle. Its hand-assembled 6.0-liter V12 biturbo engine produced 670 horsepower and 740 lb-ft of maximum torque.
2011-2014 Mercedes-Benz SLS AMG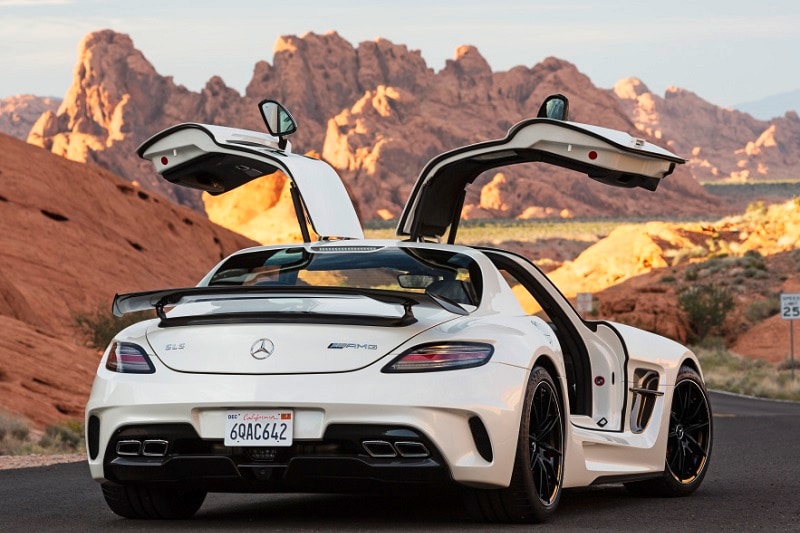 The Mercedes-Benz SLS AMG represented the return of the iconic gullwing doors, and became an instant classic because of its retro styling, performance, and incredible sounding naturally-aspirated V8 engine. This dream car was made possible because Mercedes-Benz gave AMG engineers the opportunity to develop it in-house and from scratch. The sky (and laws of physics) was the limit, and a tad over three years later, the spiritual successor to the 1954 300 SL Gullwing rolled right into our hearts.
2012-2013 Mercedes-Benz C63 AMG Black Series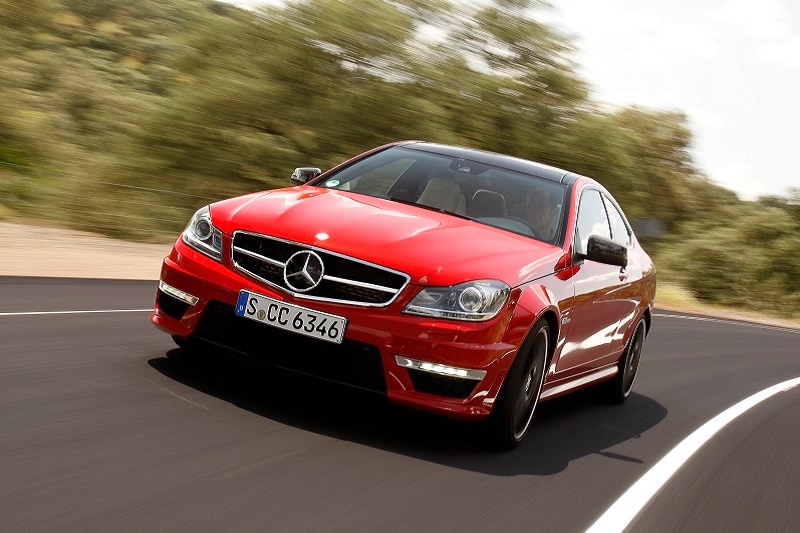 The C63 AMG Black Series is often considered the first "practical" Black Series vehicle because of its four-seat configuration. There was a lot to like about this car, from its signature widebody design to its massive carbon fiber spoiler. In 2012, it was the most powerful C-Class to ever come off of a Mercedes-Benz assembly line.
---
AMG Today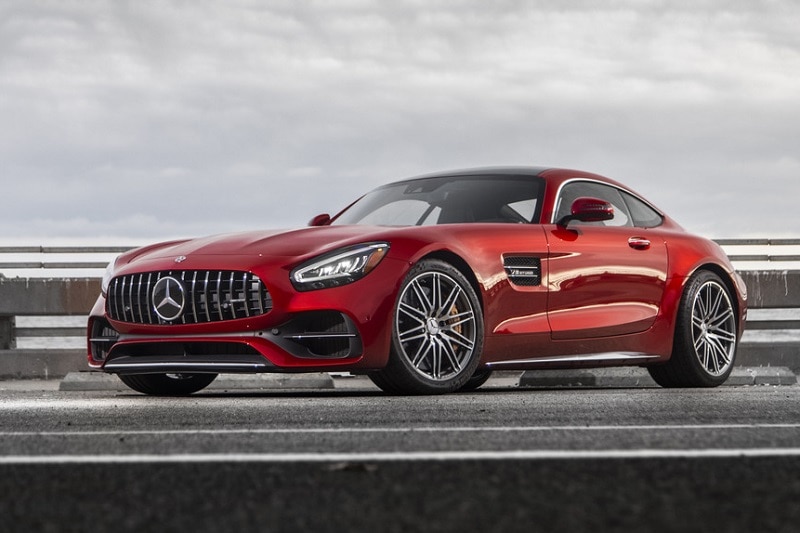 AMG's passion for innovation and never-ending quest for on-road performance still courses through every vehicle it produces. The brand represents the ultimate in power and luxury, and can be had in many different forms, from coupes to wagons to SUVs and more.
The current AMG flagship vehicle is the 2021 Mercedes-AMG GT Coupe, which features a handcrafted 4.0-liter dry sump V8 engine that produces 523 horsepower.
Need more performance? The 2021 GT C Coupe offers 550 horsepower and adds rear-wheel steering along with a more aggressively tuned chassis and suspension.
Experience everything AMG has to offer by visiting your local AutoNation Mercedes-Benz dealership.