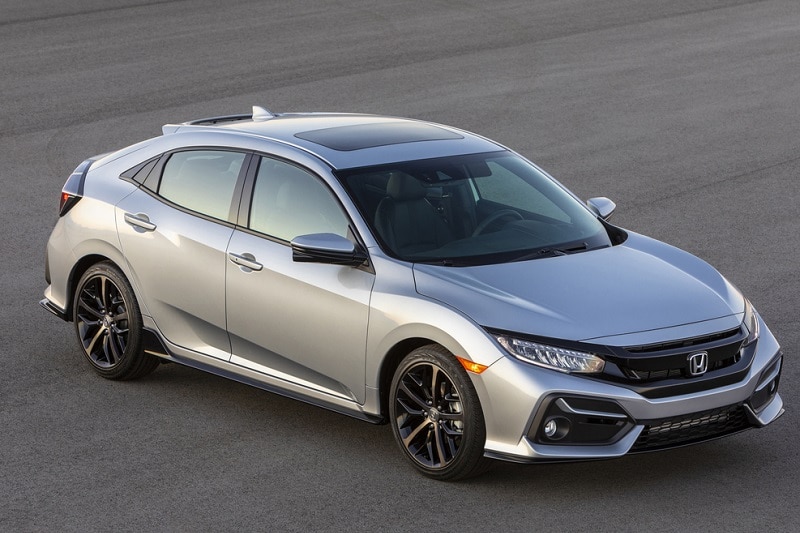 You may find this preposterous, but sometimes buying used can cost more than buying new. No need to add an asterisk to that opening statement because there are, indeed, rare cases where the used asking price can be higher than the MSRP of fresh retail stock. Even in a more typical case where the used price is lower, however, it doesn't take much digging to realize that you could still save a little money when buying new.
The folks at automotive search engine iseecars.com crunched the numbers on 2.6 million vehicles sold between August, 2020 and March, 2021 to analyze price differences between new models and their one-year-used counterparts. While the study found that the average new car is 17 percent more expensive than its year-old analogue, there are numerous examples of new vehicles costing not even 10 percent more than the same version that's seen four seasons.
While the thought of saving 10 percent buying used is understandably appealing, that extra moola in your pocket can get wiped in a hurry when factoring the lower cost of new-car financing, as well as manufacturers' new-car rebates and incentives, sometimes called "cash on the hood." So on that note, here are the vehicles that are best bought brand-new.
---
Toyota Tacoma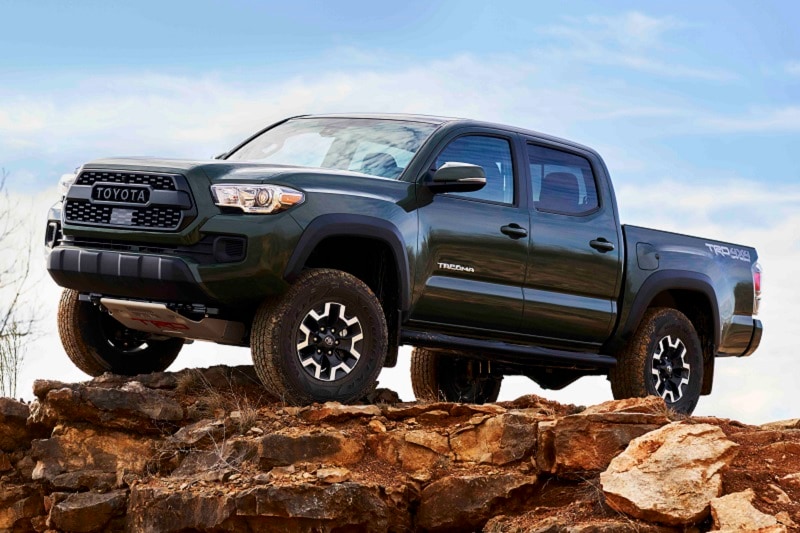 The rest of this list is dominated by pickup trucks, and much of that has to do with COVID-19. The pandemic temporarily shuttered plants last year, but pickup demand remained high. Anyone who understands the relationship between low supply and high demand knows what that means for prices: it keeps them high. But even for used models? Yes, according to iSeeCars Executive Analyst Karl Brauer who says the limited new inventory "led to a shortage in the used car market as well because fewer people were trading in their trucks, while used truck demand remained high due in part to a surge in home improvement projects."
Because of its reputation for reliability, the Tacoma has classically retained its value incredibly well, and this year is no different. A used "Taco" will only save you 4.2 percent or $1,557 versus new.
---
Ford Ranger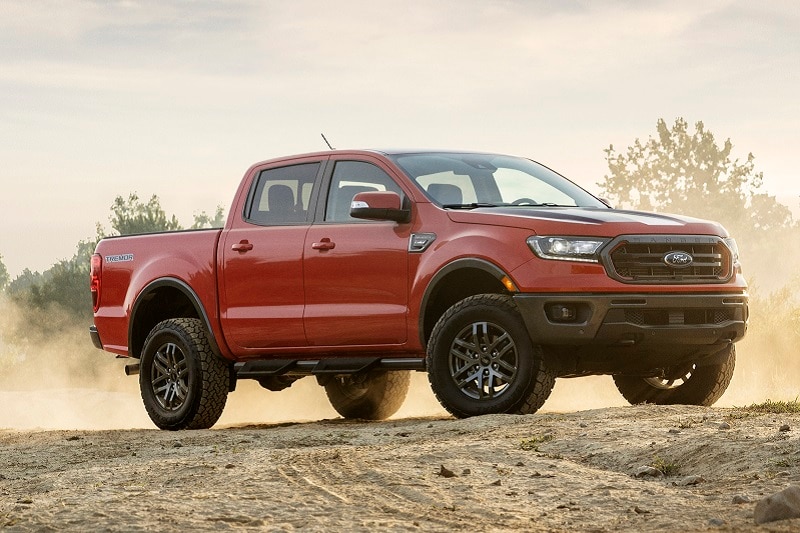 Toyota Tacoma sales outpace Ford Ranger sales by more than two to one, but just because the Ranger is behind in popularity doesn't mean it's immune to the supply issue noted above. As a result, expect to save only 7.1 percent or $2,416 versus buying new. "The Ford Ranger was reintroduced for the 2019 model year after a multiyear hiatus, creating a short [used] supply," Brauer notes.
---
Jeep Gladiator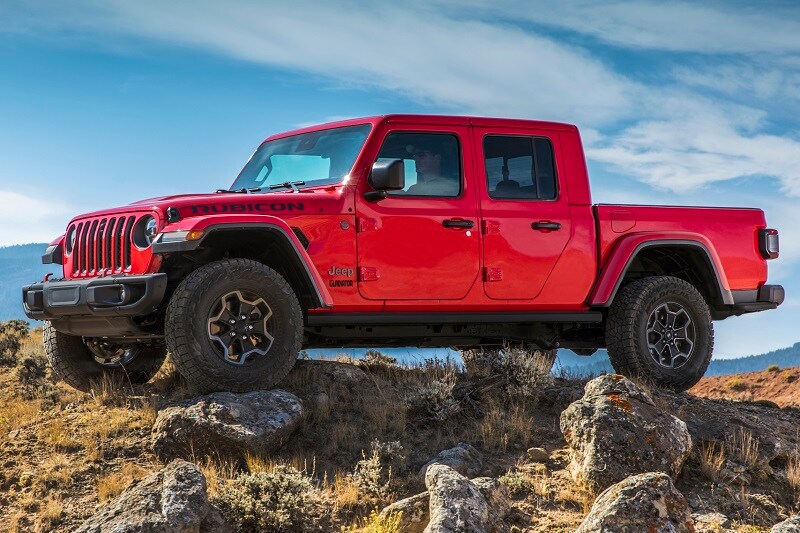 Jeep's Wrangler-based midsize pickup was an all-new model for 2020, meaning an even more limited supply of used inventory than the Ranger. If you can find a used Gladiator, you'll save 7.1 percent or $3,373 versus buying new. That is unless you live in Philadelphia. A more targeted, city-by-city analysis within the iSeeCars study found that Gladiator buyers in Philly were actually paying 2.1 percent more for the used version.
That's really not awful in the grand scheme of the city-by-city data. Buyers in greater Cleveland, for instance, were paying 11 percent (around $4,000) more for lightly used Tacomas versus new ones. Can you imagine being in a market where you could buy a brand-new truck and then sell it a year later for thousands in profit?
---
Toyota RAV4 Hybrid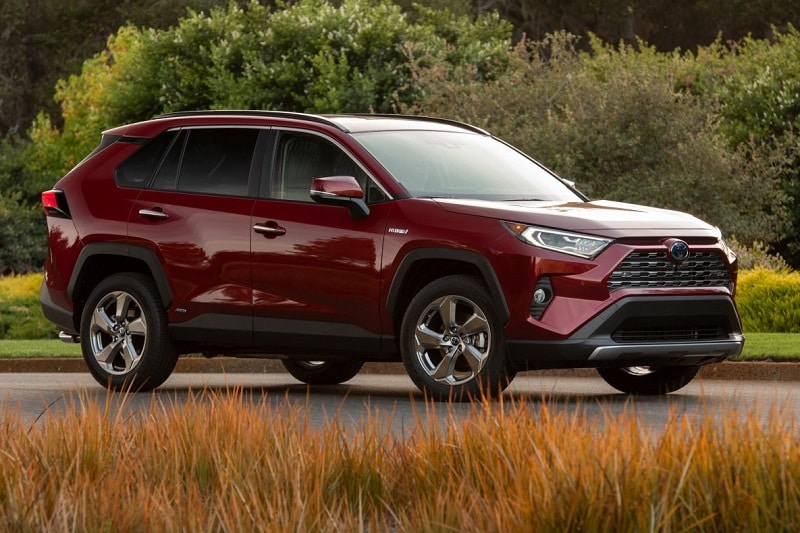 When you think "Toyota hybrid," the first car that probably pops up in your mind is the Prius. That's fair; Toyota has only sold millions of the things. These days, however, the Prius is the measly third fiddle among Toyota hybrid sales. The Highlander Hybrid crossover SUV is runner-up, but the champ is the RAV4 Hybrid, outselling the Prius by 266 percent. Furthermore, if you exclude the three full-size pickups that perennially populate the US sales top-three, the RAV4 is America's best-selling car.
Take that massive popularity, combine it with Toyota quality and reliability, and you've got the recipe for inclusion on this list. Buying a one-year-used RAV4 - specifically the hybrid model - will cost you just 7.8 percent or $2,808 less than a new one.
---
GMC Sierra 1500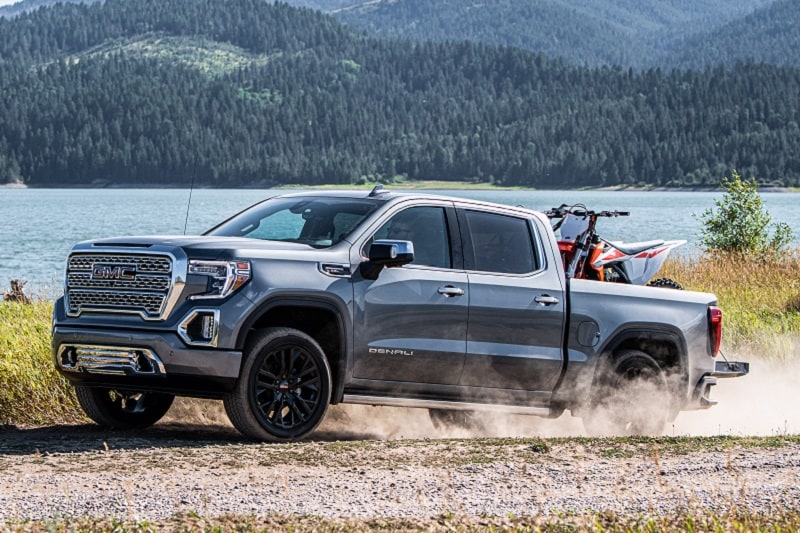 GMC's Sierra sells at a rate less than half of its near-identical Chevrolet Silverado cousin, but it seems that relative rarity is a positive influence for new, full-size truck buyers. You'll only save 8.2 percent ($4,731) going used for this one. If you want to do the same with the Chevy version, you'll save a more significant 11.2 percent ($5,072) versus new.
---
Toyota Tundra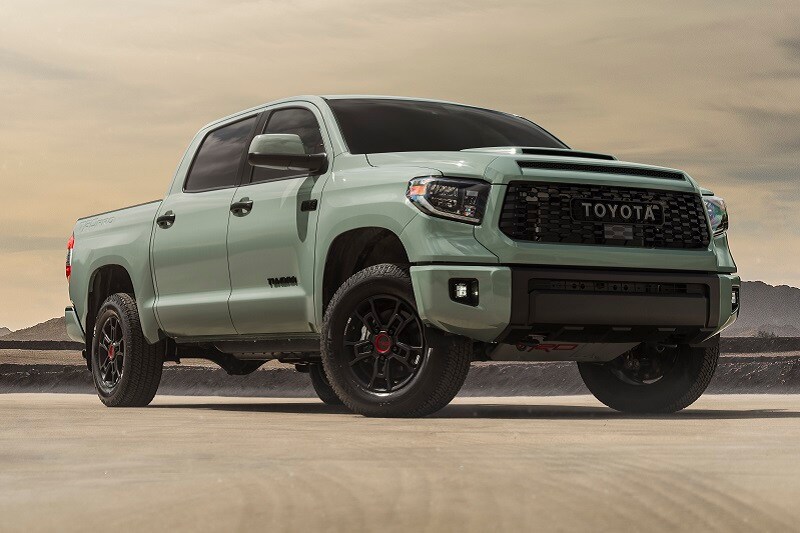 Full-size trucks are markedly more popular than midsizers in the US. With the Tundra, however, Toyota bucks that trend. Last year, the automaker sold only about 46 percent as many Tundras as it did midsize Tacomas. Still, that Toyota badge carries a lot of cred, which keeps residual values high enough to warrant a spot on this list. Getting a used Tundra represents a savings of only $3,939 (8.3 percent) versus used.
---
Chevrolet Colorado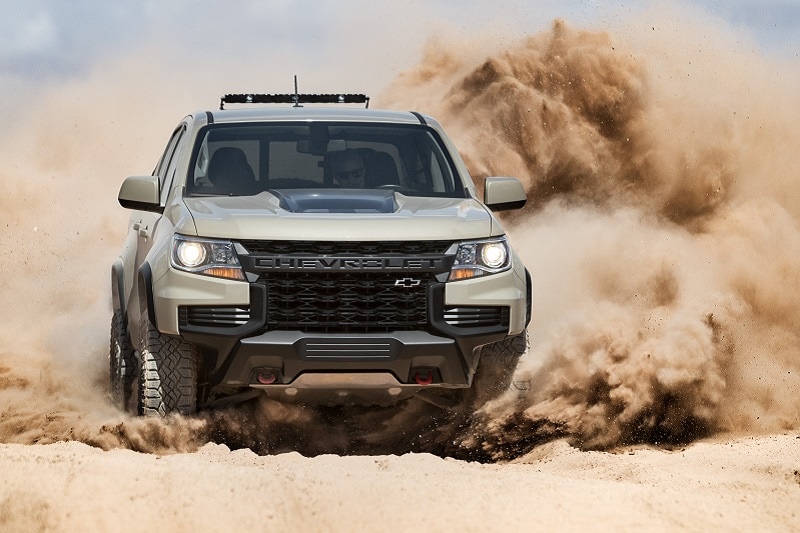 Buying a new Chevy Colorado is only 8.8 percent, or $3,051 more expensive than going a year old. Interestingly, the essentially identical GMC Canyon midsize pickup truck doesn't even make the list of best vehicles to buy new instead of used, so keep that in mind if you're set on that pre-owned path.
Shop Chevrolet Colorado Inventory
---
Honda Civic Hatchback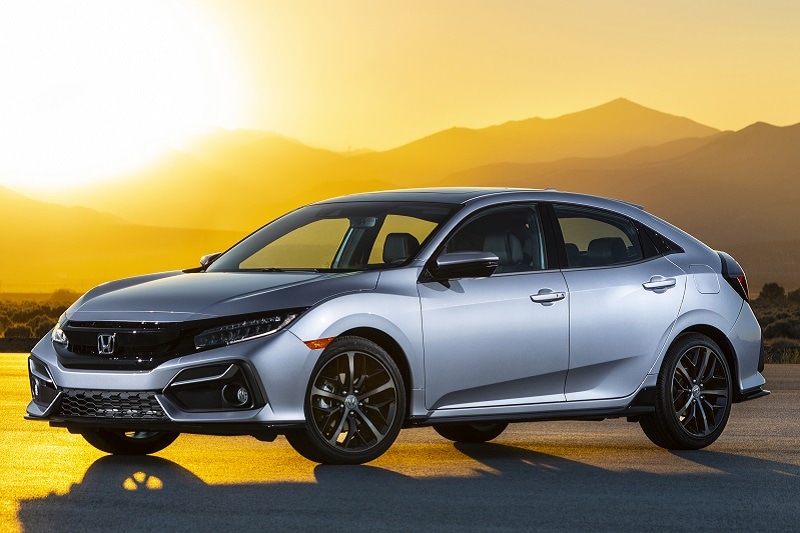 If you want your money to go the furthest in the new-versus-used battle, and you're looking at a Honda Civic, you've got to get the hatchback version - the sedan doesn't make this list. If you're like most Amercans who shy away at the idea of a hatchback, don't be scared. The Civic hatch looks more like a sedan than a mini wagon in profile, while still offering nearly twice the cargo space of the sedan. Getting the hatchback used represents a savings of $2,309 (8.9 percent) versus a new one.
---
Hyundai Palisade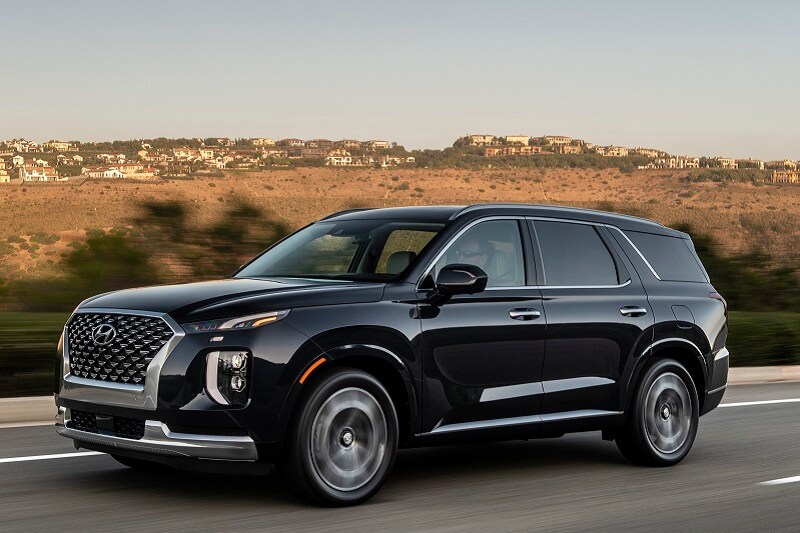 Hyundai's midsize, three-row SUV is one of the best crossovers in its class, and it also happens to be a good deal for new-car shoppers. You'll only pay 9.8 percent or $4,488 more than used with this one. While the Palisade ranks 11th on this list, Hyundai's sister brand also builds a version of the Palisade, and that particular vehicle ranks an impressive third place, costing only 5.7 percent or $2,456 more than used.
Shop Hyundai Palisade Inventory
---
AutoNation Drive | Apr 28, 2021