Omar Rana | Aug 16, 2019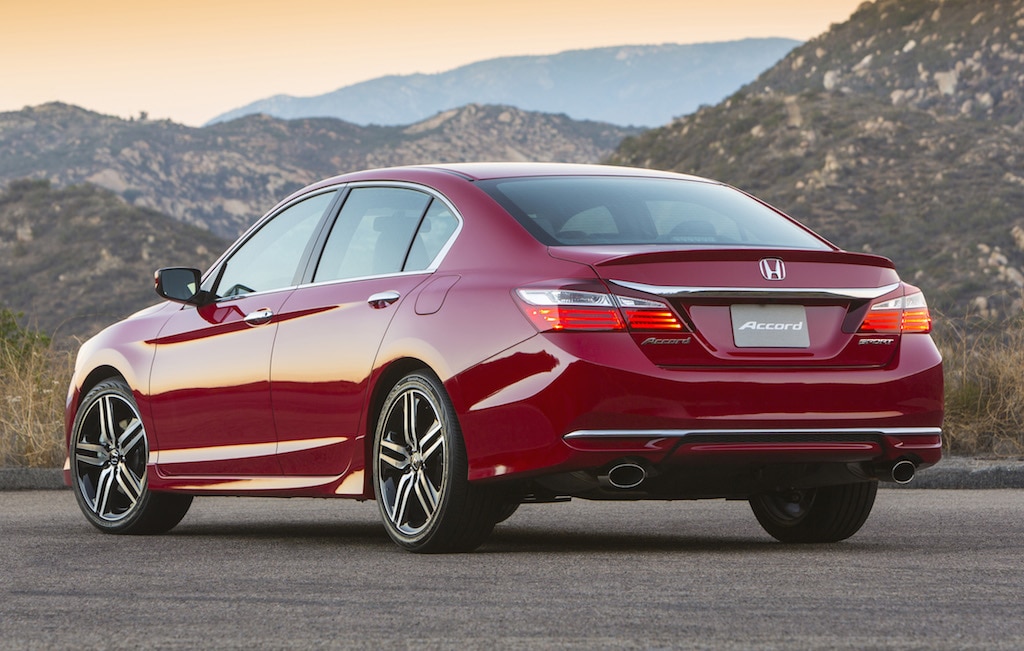 For some new car shoppers, trunk space is one of the important factors to consider when shopping for a new family sedan. Of course, you want to be able to pack your trunk with luggage while going on a road trip or pack it with sports equipment when going to your children's games on the weekends. Not to mention, trunk space is also very important if you're making that trip to your local grocery store and especially if that grocery store happens to be your local bundle shopping supermarket like Costco.
With that in mind, the AutoNation Drive team decided to look for the perfect mid-size sedans that offer ample amount of trunk space for that hefty family lifestyle. Now, during our test, we realized that any mid-size sedan with a trunk space of 15 cubic feet or larger is the best for all the above-mentioned activities.
Most of the sedans on our list also offer 60/40 split rear seats to almost double their cubic feet figures. With the 60/40 split, you will be able to either fold down one seat on the rear bench or two seats, you can also lay down the whole bench and open up a whole new world for hauling needs.
Let's get started!
---
Ford Fusion: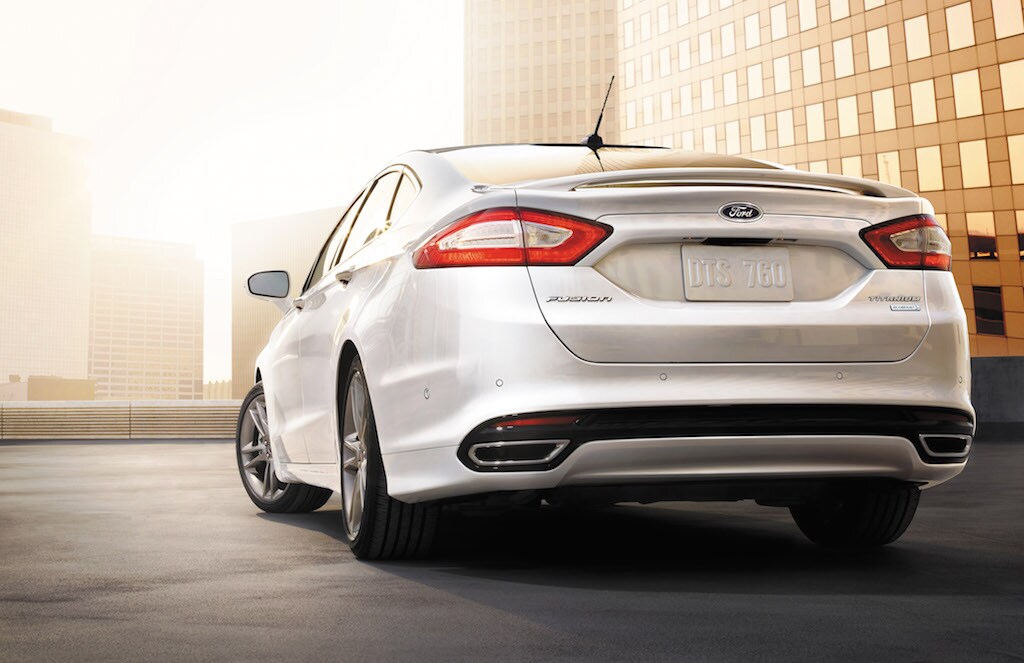 Let's start off with the Ford Fusion. This American-made sedan has already racked up a strong amount of accolades and trunk space is one section it doesn't lack. The gasoline models of the Ford Fusion allow for a strong 16 cubic feet of trunk volume which is perfect for luggage and groceries. However, keep in mind, if you go for the Ford Fusion Hybrid, that figure is knocked down to a mere 12 cubic feet to make room for the batteries. 60/40-split folding rear seats are part of the game here to allow for more space.
---
Chevrolet Malibu: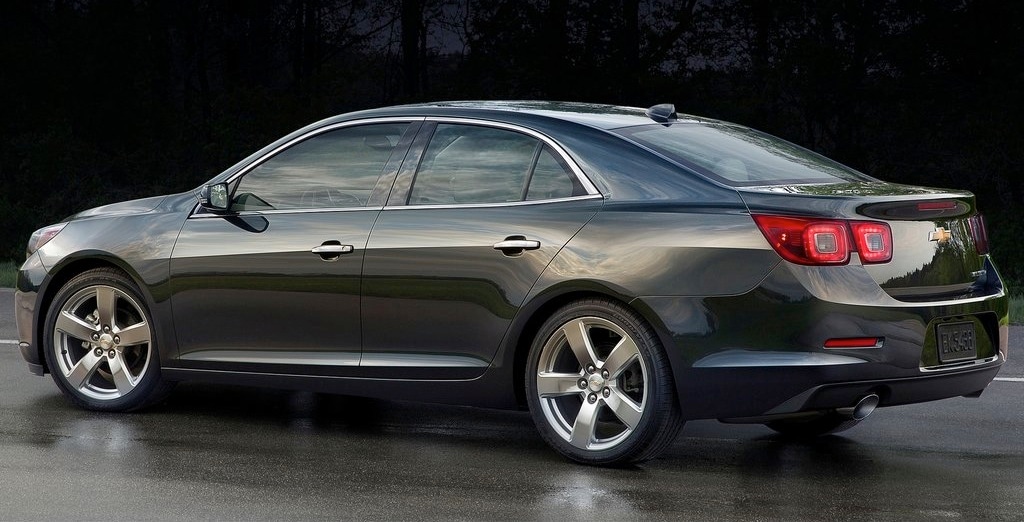 The 2015 Chevrolet Malibu offers an ample amount of trunk space with 16.3 cubic feet. However, that figure has decreased for the 2016 model year Malibu to 15.8 cubic feet. Nonetheless, that still meets our requirement to make it on the list of over 15 cubic feet. 60/40-split folding rear seats are also on the Malibu to increase that space should you need more room.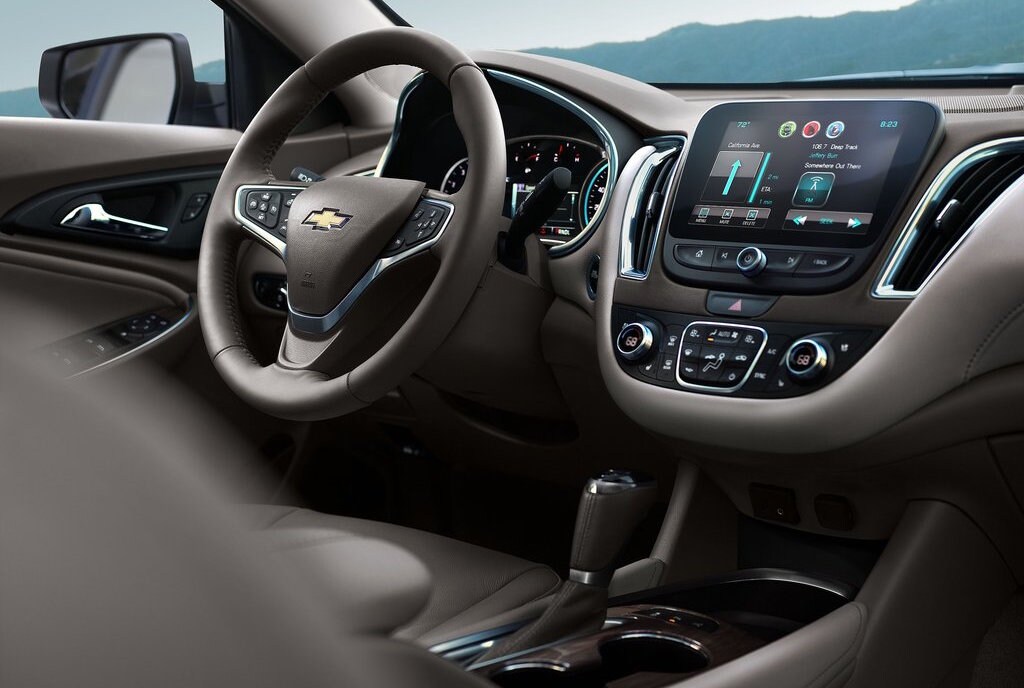 ---
Dodge Charger: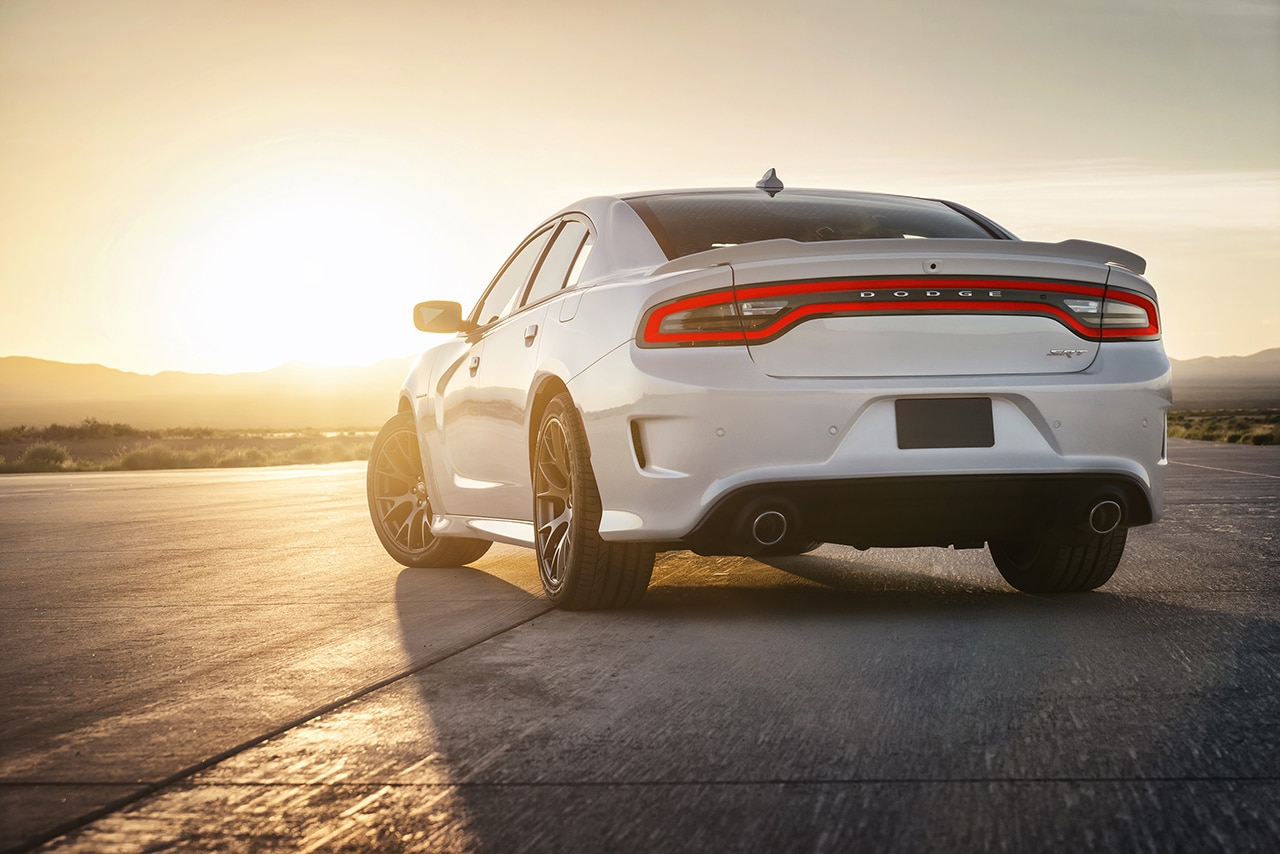 If you're already thinking that the Dodge Charger probably offers an ample amount of trunk space then you're correct. The Dodge Charger is one of the roomiest sedans on our list when it comes to interior volume and offers a very strong 16.5 cubic feet of space in the boot. 60/40-split folding rear seats are standard across all Charger models so you'll be able to enjoy more room if you need it.
---
Toyota Camry: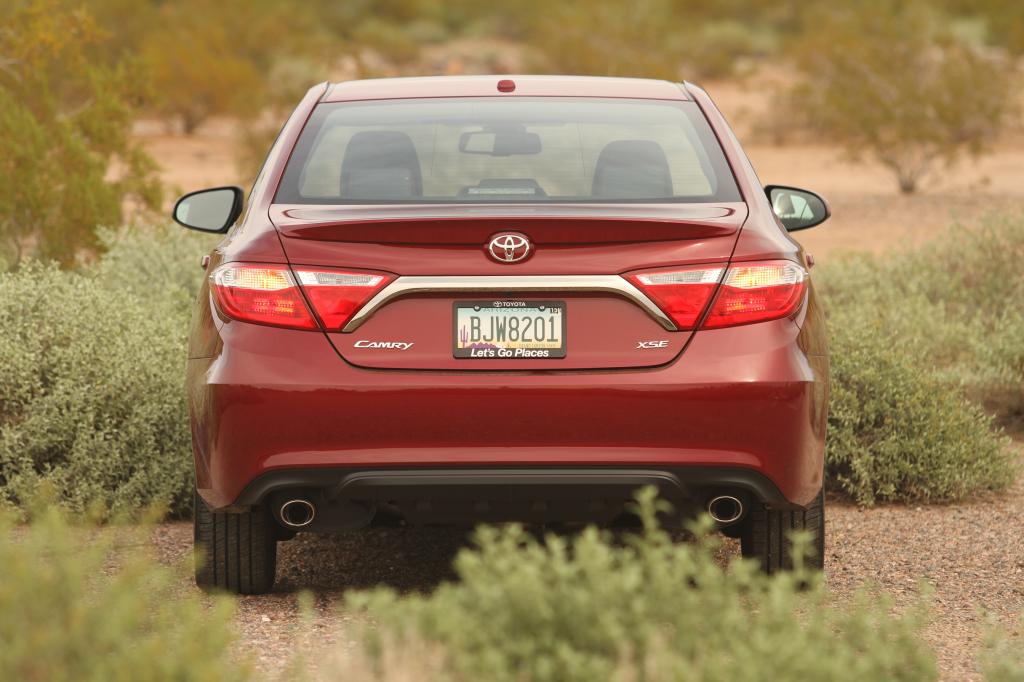 The Toyota Camry has 15.4 cubic feet of trunk space, which is a little above average for this class. Of course, all Camry models come with 60/40 split folding rear seats to increase that area - however, the Camry isn't as strong in the trunk space battle as their other competitors.
---
Honda Accord: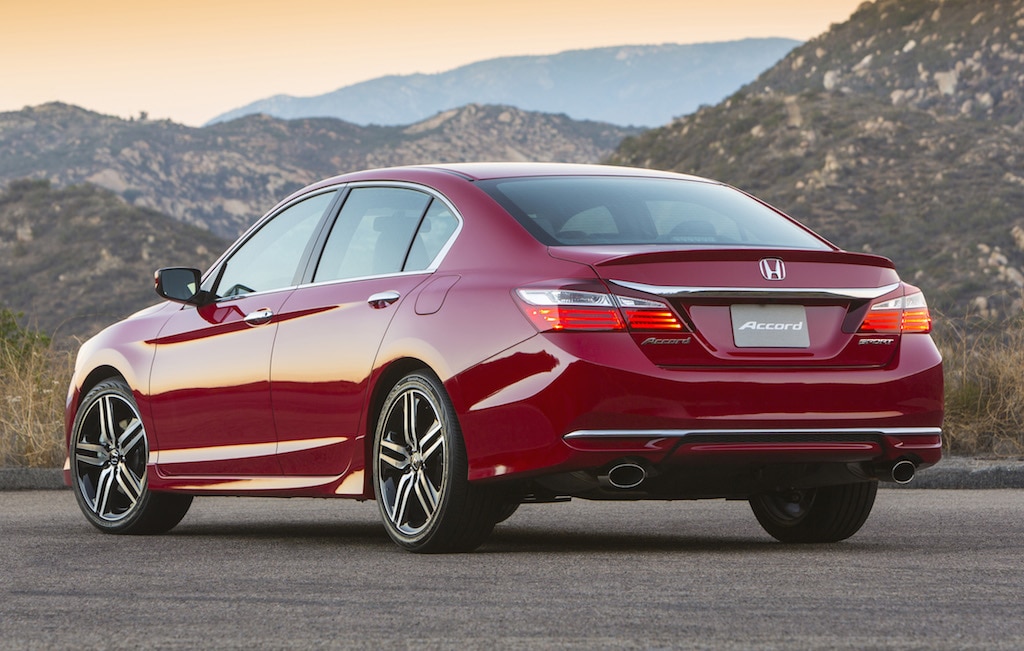 The Honda Accord, the Camry's biggest competitor, has it beat in the battle of trunk space with 15.8 cubic feet of room in the boot. 60/40-split folding rear seats are also standard across all Accord models.
---
Volkswagen Passat: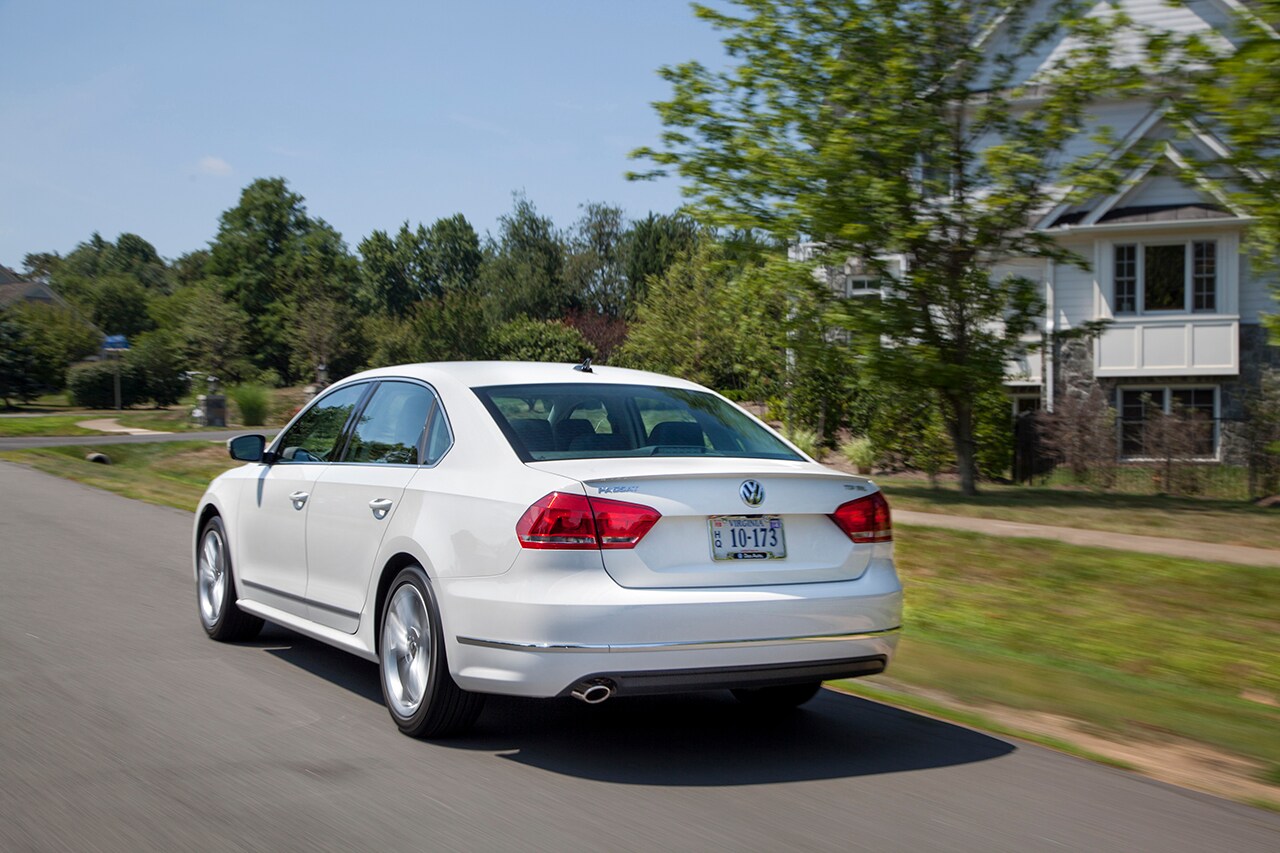 The Volkswagen Passat beats both of its biggest competitors the Honda Accord and Toyota Camry with a strong 15.9 cubic feet of trunk space. Of course, it merely squeezes by the Accord's trunk space capacity to grab the title here - nonetheless, the Passat is known for offering a huge amount of rear legroom and with standard 60/40-split folding rear seats - the Passat will offer you more room than you'll know what to do with.
Shop Volkswagen Passat Inventory
---
Hyundai Sonata: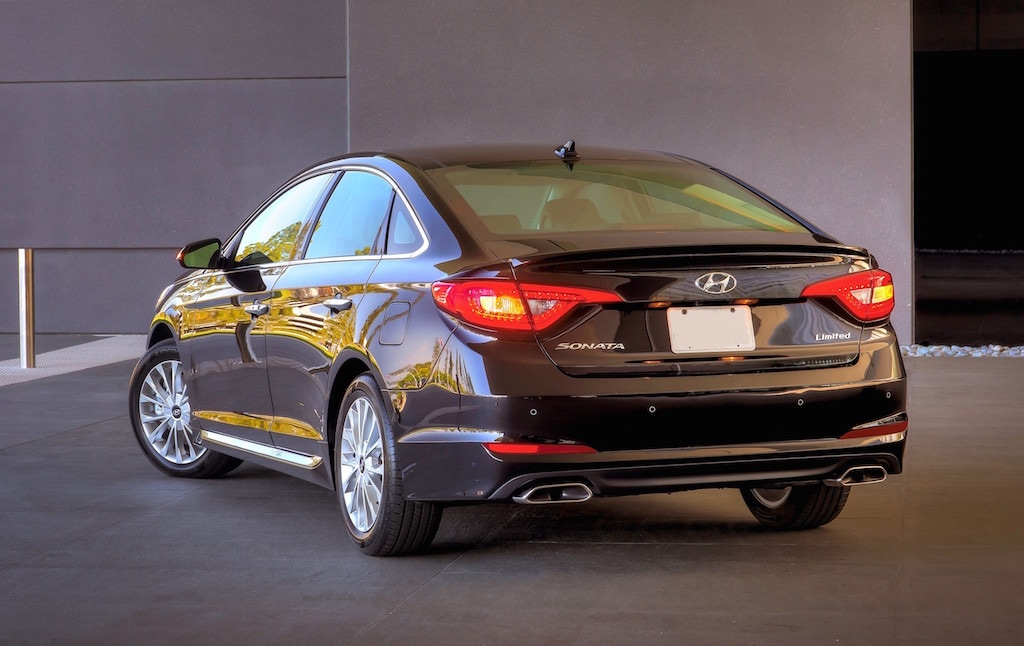 Like the Chevrolet Malibu and the Ford Fusion, the Hyundai Sonata reigns on the trunk space battle with over 16 cubic feet of cargo room. The Sonata offers a strong 16.3 cubic feet of room in the trunk and also gets standard 60/40-split folding rear seats to be one of the top contenders on our list.
---
Kia Optima:
Now, while the Kia Optima is the sibling to the Hyundai Sonata it does come in significantly less in the trunk space battle. The Optima offers 15.4 cubic feet of space in the back - however, the entry to the trunk space is also a bit tight. Nonetheless, you do have standard 60/40-split folding rear seats to extend the amount of room you may need for longer objects.
---
Ford Taurus (Honorable Mention):
Yes, we know that the Ford Taurus doesn't fall into the mid-size sedan segment - however, if you're looking for a vehicle that offers a HUGE amount of trunk space and don't want to go for a crossover - the Ford Taurus may fit the bill. The large sedan offers an outstanding trunk space with 20.1 cubic feet of room and may be something to consider if trunk space is extremely important for you.
---
To test drive all of these vehicles and more, call or visit an AutoNation dealership near you today!