Andrew Chen | Feb 03, 2021
---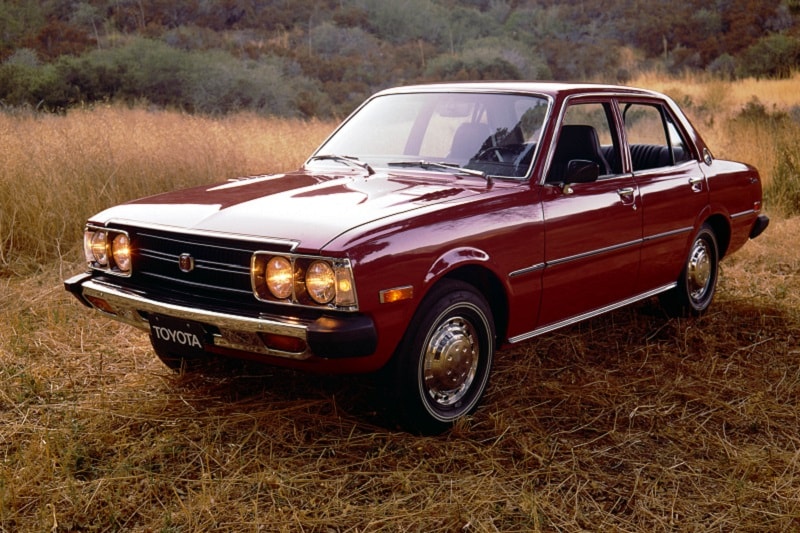 When Toyota first debuted in the United States in the late 1950s, its vehicles were different from what customers were used to. Toyota's small cars were often made fun of, and didn't sell too well initially.
But, one fact was undeniable about these cars -- they got superior gas mileage. And when high horsepower and large body styles fell out of favor during the oil crisis of the early 1970s, Toyota made an unforgettable impression on American buyers.
---
The Corolla Shines During the Oil Crisis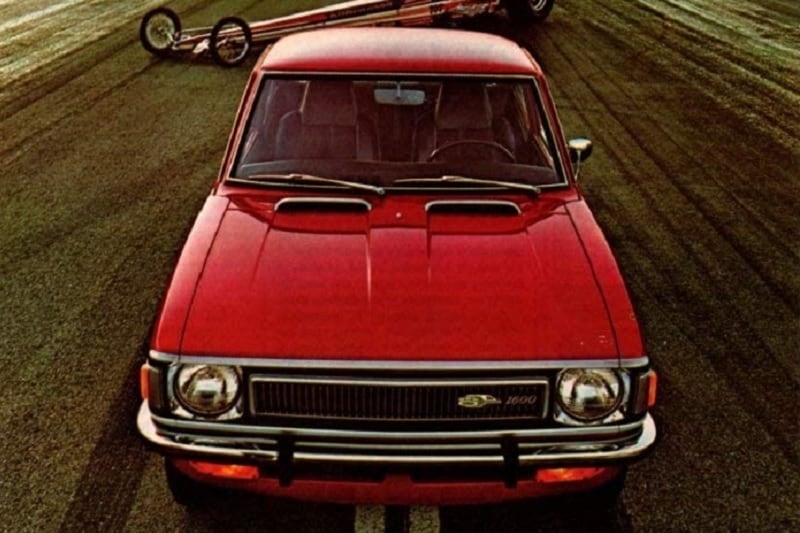 When the price of oil became six times more expensive almost overnight, its impact was felt throughout the world as shortages occurred for household goods and consumer products. But the most apparent struggle was in the automotive industry, as costs to produce vehicles went up along with fuel station prices.
While car sales plummeted globally, the Toyota Corolla achieved peak sales records in 1973 and 1974 thanks to its unmatched fuel economy of 37.3 mpg. The Corolla's standard gas mileage was a stark contrast to that of American vehicles. For example, the '73 Lincoln Continental achieved an abysmal 7 mpg, while the '73 Pontiac Grand Prix and Ford Thunderbird didn't fare much better at 8.5 mpg.
Toyota's commitment to fuel efficiency would continue through the next couple of decades, and it wasn't just limited to small economy cars. Yes, the 1980 Toyota Tercel was the definition of "just the essentials," but it was rated at 30 mpg. Then came the sportier 1990 Toyota Celica, which had gas mileage ratings of 30 mpg highway and 24 mpg city. The '90s also gave us a new version of the Tercel, now with 33 mpg highway and 26 mpg city.
---
The Prius Changes the MPG Game Forever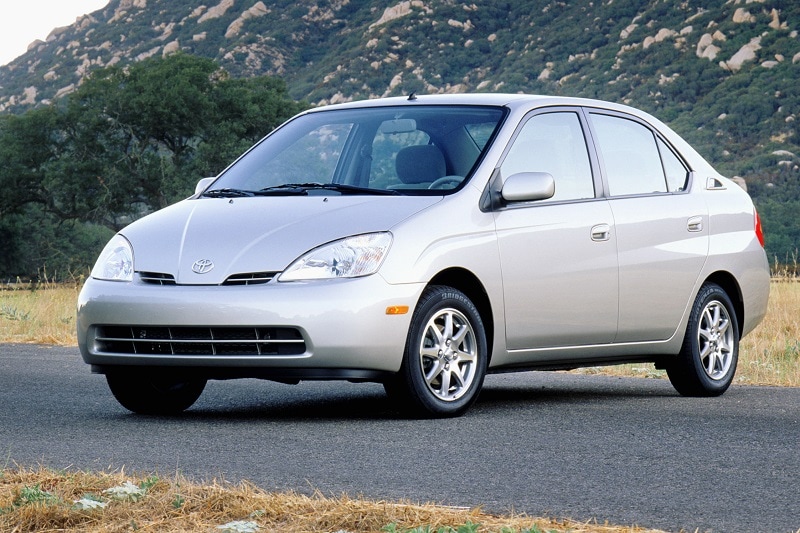 The year 2000 was a real game changer for Toyota as a brand in the United States because this was when the Prius made its official North American debut. Launched in 2000 as a 2001 model, the Toyota Prius became the world's first mass-produced electric hybrid car, and offered a stunning fuel efficiency rating of 52 mpg city and 45 mpg highway. Later, the EPA updated how it rated fuel economy, and the Prius's numbers were adjusted to 42 mpg city and 41 mpg highway. But still, this was a huge jump over any vehicle that had been released so far.
Toyota's hybrid technology of combining a small gasoline engine with an electric motor would spread through its other models, offering customers more options for cabin space, driving performance and efficiency. For the 2012 - 2016 model years, Toyota's best-selling midsize sedan, Camry, came in a hybrid variant that offered 43 mpg city and 39 mpg highway. It combined a 2.5-liter gas engine with a high-torque electric motor, and produced a total of 200 horsepower. The Camry Hybrid could also be operated in an all-electric mode for low speed driving, as well as an ECO mode that automatically balanced air-conditioning usage with throttle response to further increase fuel efficiency.
---
Today's Most Fuel-Efficient Toyota Models
Fuel efficient technologies have continued to advance over the years, and Toyota now offers a wide range of vehicles with hybrid, plug-in hybrid and fuel cell options. This means that full-size sedans, minivans and SUVs are now all capable of achieving gas mileage ratings from 36 mpg all the way to 54 mpg.
Here are some of the most fuel-efficient 2021 Toyota models:
2021 Toyota Prius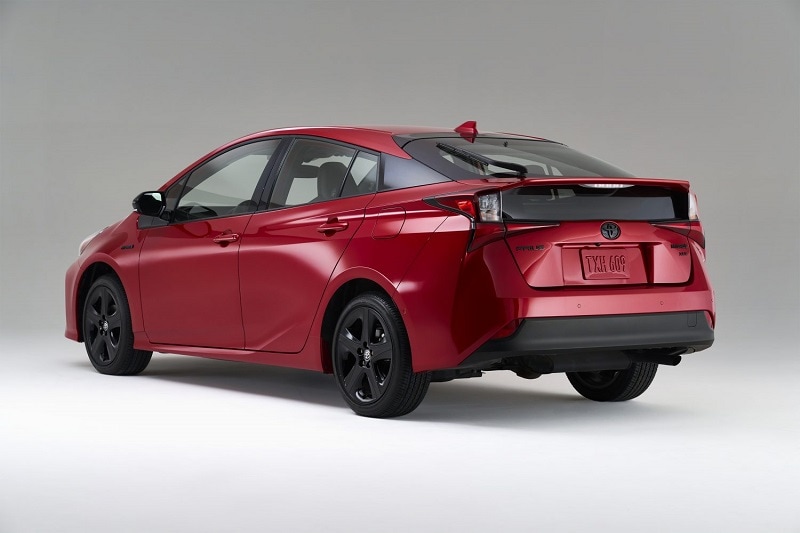 Hybrid - 54/50 mpg
The Prius keeps getting better with every new generation, and it's also the most fuel efficient all-wheel drive vehicle on sale thanks to its XLE AWD-e trim.
---
2021 Toyota Corolla Hybrid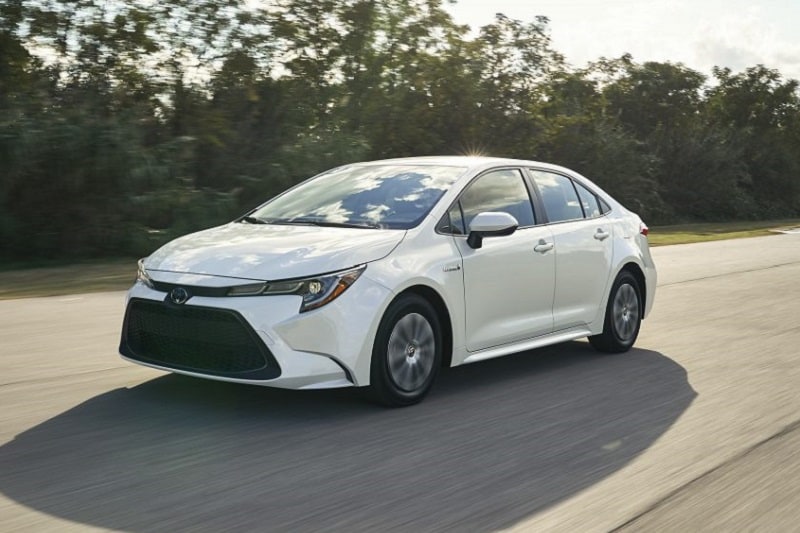 Fuel Economy - 53/52 mpg
The highlight of the Toyota Corolla Hybrid is Prius-levels of fuel economy in a less-conspicuous package that doesn't shout "hybrid."
Shop Toyota Corolla Hybrid Inventory
---
2021 Toyota Camry Hybrid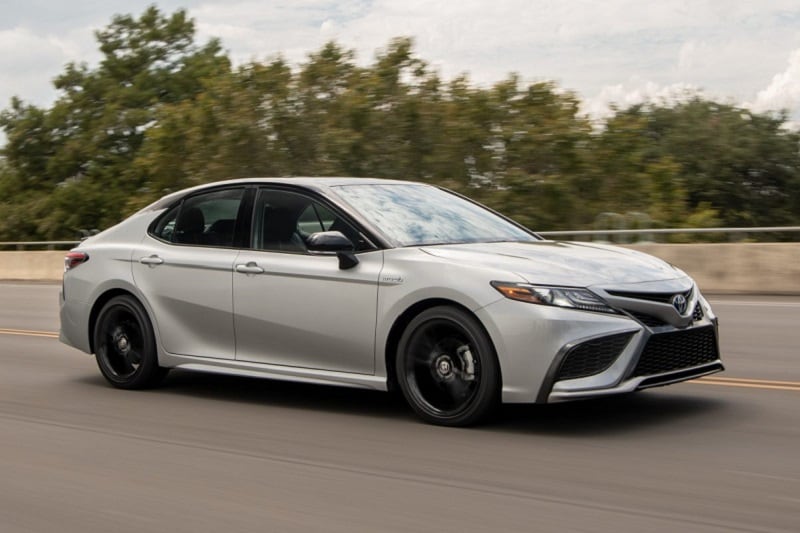 Fuel Economy - 51/53 mpg
The Toyota Camry Hybrid delivers mid-size sedan comfort and driving dynamics while still achieving over 50 mpg. And with a four-mode drive switch to match your mood, you can go from normal, to sporty, to EV at the press of a button.
Shop Toyota Camry Hybrid Inventory
---
2021 Toyota RAV4 Hybrid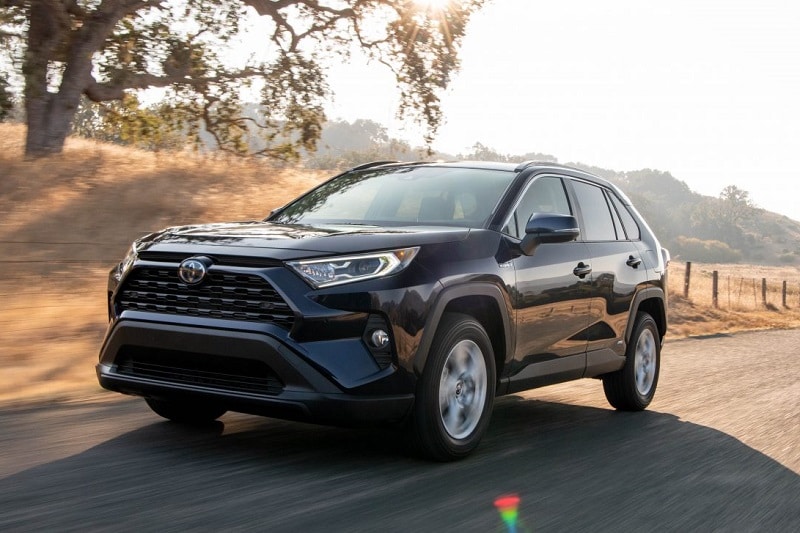 Fuel Economy - 41/38 mpg
With standard AWD, a sport-tuned suspension, and off-road drive modes, the RAV4 Hybrid offers adventure alongside high fuel efficiency.
Shop Toyota RAV4 Hybrid Inventory
---
2021 Toyota Venza Hybrid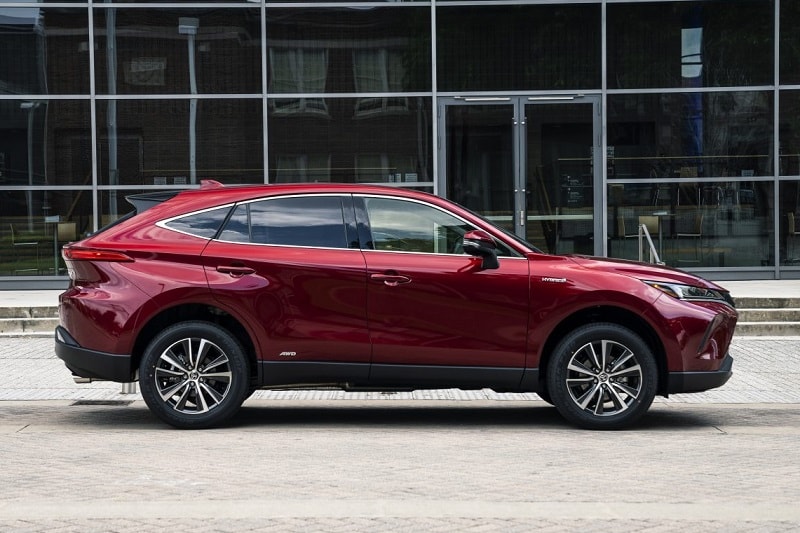 Hybrid Fuel Economy - 40/37 mpg
All-new for 2021, the Toyota Venza Hybrid provides 219 combined horsepower and on-demand AWD in a two-row crossover package.
Shop Toyota Venza Hybrid Inventory
---
2021 Toyota Avalon Hybrid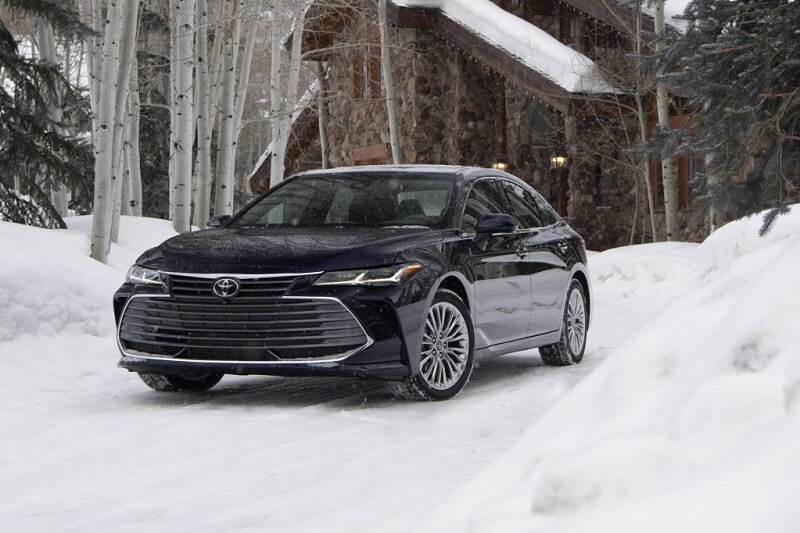 Fuel Economy - 43/44 mpg
The Toyota Avalon Hybrid gives discerning customers a refined and quiet full-size sedan experience along with fuel economy in the mid-40 miles per gallon.
Shop Toyota Avalon Hybrid Inventory
---
2021 Toyota Highlander Hybrid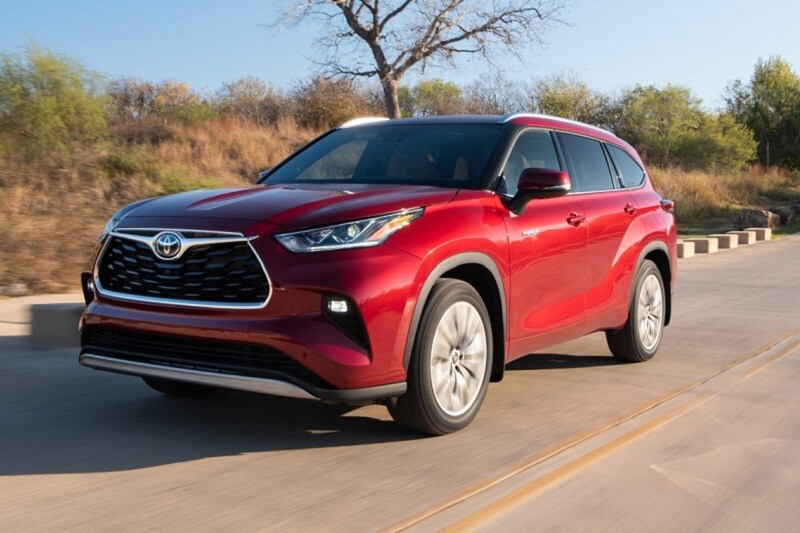 Fuel Economy - 36/35 mpg
With the confidence and versatility of a full-size SUV, the Highlander Hybrid makes for the perfect partner for road trips and daily life.
Shop Toyota Highlander Hybrid Inventory
---
2021 Toyota Sienna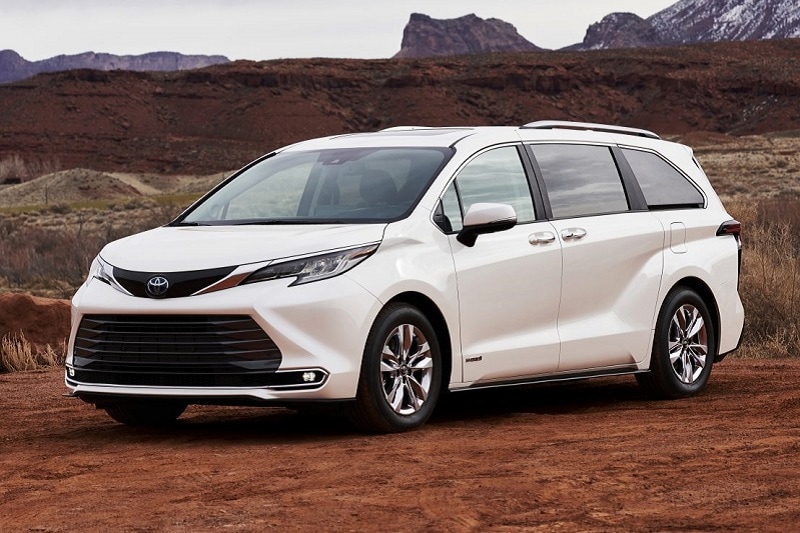 Fuel Ecoonomy - 36/36 mpg
The Toyota Sienna boasts excellent fuel efficiency for its size, reclining rear captain's chairs with an extendable footrest, and the latest driver assistance technologies.