Side by Side: 2022 Toyota GR 86 vs. 2023 Nissan Z
---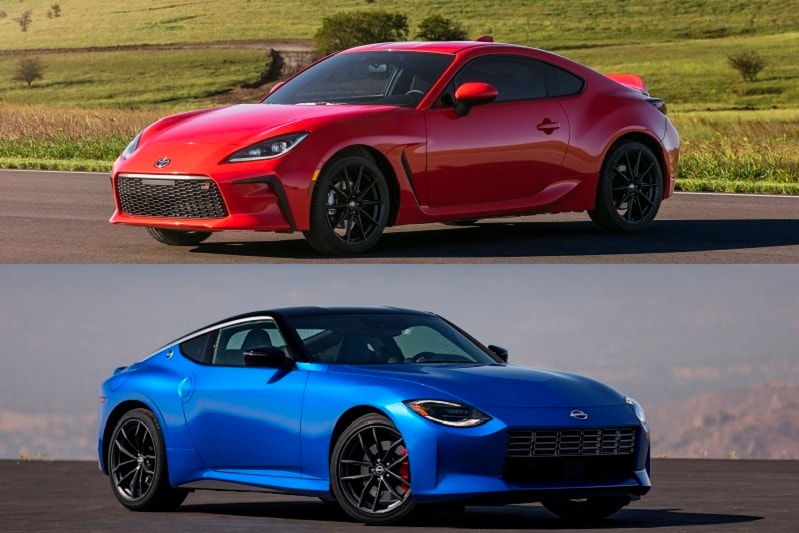 The last several years have been great for performance car fans. Dodge Hellcat-ed all of the things. Ford brought back the Shelby GT500 Mustang. Chevrolet finally made a
midengined Corvette
. It took longer than anyone wanted it to, but Acura eventually rolled out a second-generation
NSX
. After a 22-year hiatus, Toyota released a
Toyota Supra
. And there's even more to look forward to. The Subaru BRZ and Toyota GR 86 siblings are all-new for 2022. And a new
Nissan Z
car is coming for the 2023 model year. In this breakdown, we'll take a closer look at the upcoming enthusiast cars from Toyota and Nissan. 
---

Modern Yet Classic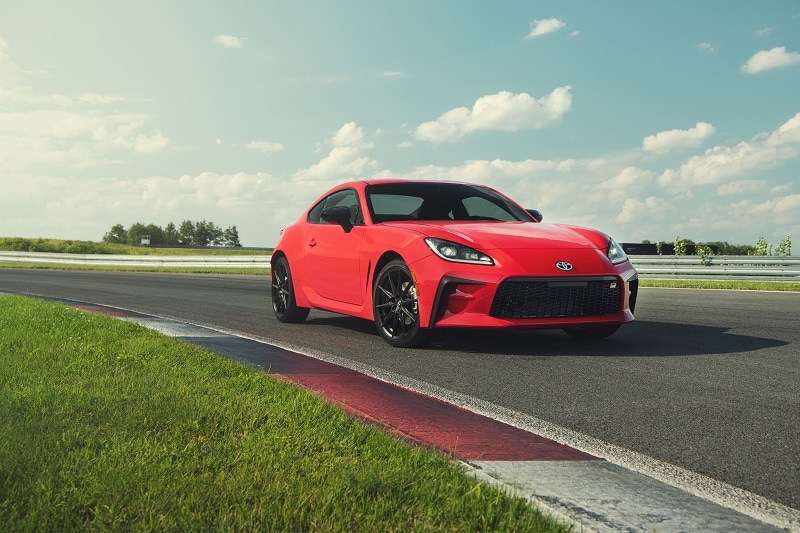 You might be wondering why we aren't comparing the new Z to the Supra. After all, that would be more of an apples-to-apples matchup. But the GR 86 and Z are fundamentally similar in major ways. They both come in the classic front-engine, rear-wheel drive layout. That's it. No all-wheel drive option. Just the thrill of knowing you can use the steering and the throttle to steer. 
The GR 86 has something in common with the Supra, too. Its new GR prefix stands for Gazoo Racing, the same crew that contributed their know-how to the reborn Supra.
---

Under the Hood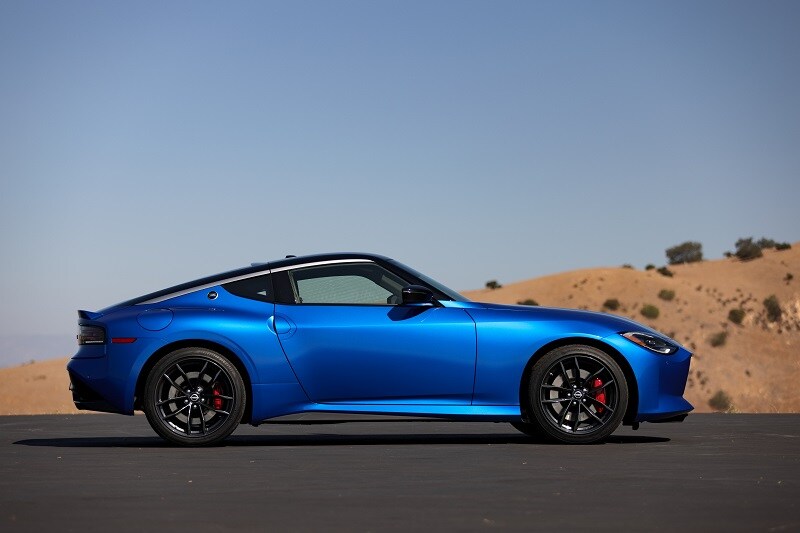 One common criticism of the outgoing 86 is that its naturally aspirated 2.0-liter boxer four-cylinder engine needs more power. Toyota heard it loud and clear, then did something about it. They started with a larger 2.4-liter boxer power plant. After they were done boring it out, tweaking the intake and exhaust systems, and recalibrating the direct/port fuel injection combo, it punched out 228 horsepower and 184 lb-ft of torque - increases of 23 and 28, respectively, compared to the manual 2020 86. Not only does the new engine produce more grunt, it delivers the maximum amount at 3,700 instead of 6,600 rpm. On top of all of that, there's no longer a reduction in power for choosing the automatic over the manual gearbox.
Curb weight is up, but not by a substantial amount. The lightest GR 86 comes in at 2,811 pounds, which is only 35 pounds (roughly 1.3 percent) heavier than the equivalent 2020 model. Thanks to its extra power, the GR 86 is significantly quicker than its predecessor. According to Toyota, it can hit 60 mph in as little as 6.1 seconds. The last 86 would need an extra 9/10s of a second to reach the same speed.  
Nissan went a different route with its new Z. It downsized from the 370Z's naturally aspirated 3.7-liter V6 to a 3.0-liter V6, but more than made up for the drop in displacement by adding a pair of small turbos. Output is up from the non-Nismo 370's 332 horsepower and 270 lb-ft of torque to a nice, round 400 horsepower and 350 lb-ft. Like the GR 86, the new Z can rip to 60 mph in a significantly shorter amount of time than the car it replaces, finishing the full-throttle blast 15 percent more quickly.
---

Have it Your Way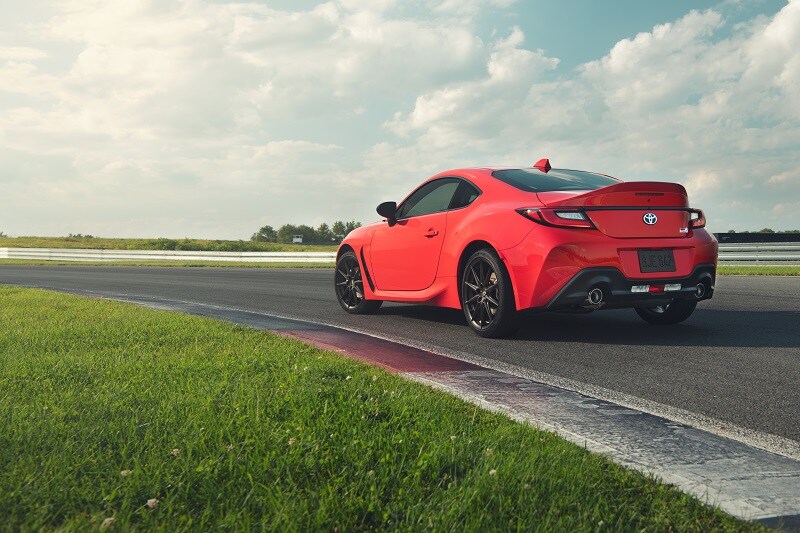 Modern automatic transmissions, particularly dual-clutch units, are faster and more fuel-efficient than manual gearboxes, but if you've ever driven a car with a stick shift before, you know that there's more to driving than just numbers. Engagement is important, too. Letting a computer shift for you just isn't the same as watching the tach and listening to the engine to figure out the exact right time to change gears, then working hand-and-foot with the machine around you to nail the perfect shift that keeps you flying smoothly down the road. Luckily, you can do that with the six-manual gearboxes available in the GR 86 and Z. Z Performance models even come with SynchroRev Match, which automatically blips the throttle when you downshift.
If for some reason you can't or don't want to do all of that footwork, you don't have to. The GR 86 is still available with a six-speed automatic with paddle shifters behind the steering wheel. The new Z can be configured with a new paddle-shift nine-speed auto. Upgrading from the Sport to the Performance model rewards you with shift paddles right out of the Nissan GT-R road rocket.
---

All the Not-So Small Things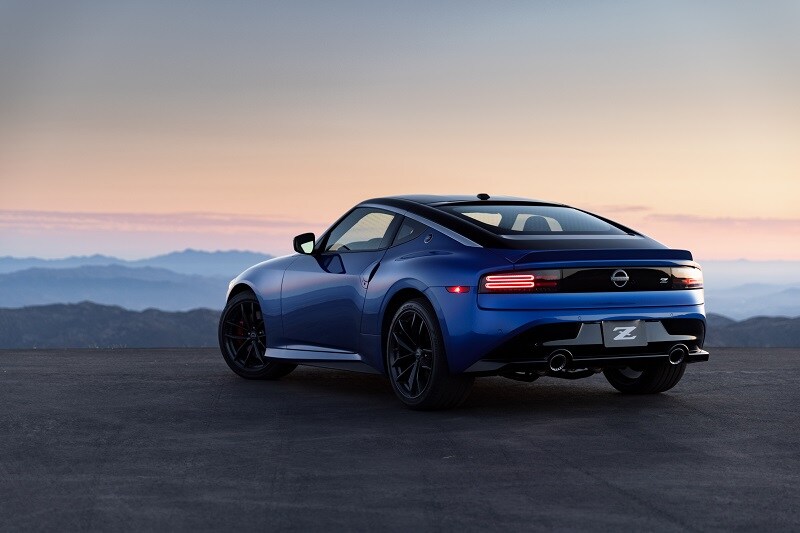 It's not enough to just put more power in a car. Everything else around the engine has to be able to handle it and effectively apply it to the road. The stiffer the structure, the less physics there are working against the suspension and tires in hard corners. In addition to putting a larger, more potent engine between the GR 86's front fenders, Toyota installed cross members between the front suspension and the frame to reduce flex and made the rear end more rigid by connecting the upper and lower parts of the chassis with a new ring component. 
Nissan focused on making the Z more composed, as well as more capable of cutting loose. New geometry for the double-wishbone front suspension improves stability in a straight line while larger monotube shocks increase stability on the curvy parts of the road ahead. The Z's more rigid body, electronic power steering, and wider front tires mean it can pull 13 percent higher G forces in hard turns than the 370Z.
---

Looking Ahead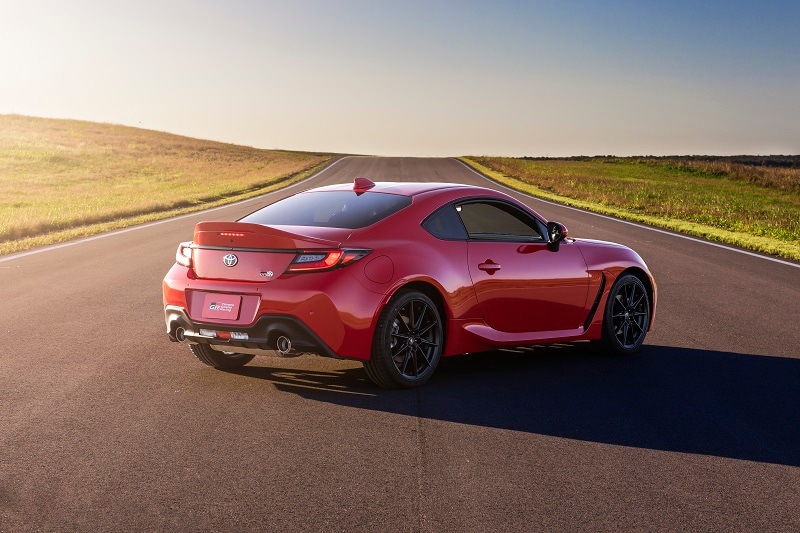 You'll be able to test drive the 2022 GR 86 at an AutoNation Toyota dealership this November. You can go to the AutoNation Nissan location closest to you to find out how the 2023 Z stacks up against it starting next spring.
---
Derek Shiekhi
| Sep 4th, 2021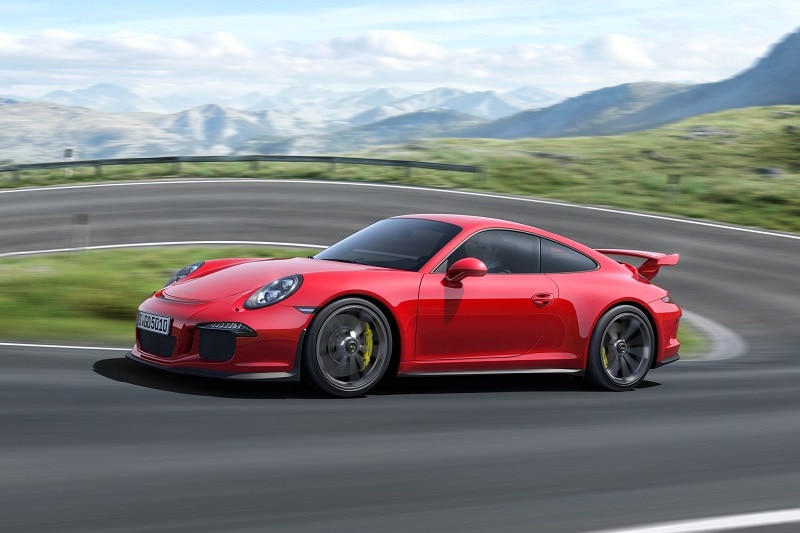 Classic Car Research
Whether you want a project for the garage or a beast for the streets, check out our classic car research.
---
More Research
Browse more automotive research than you can shake a stick shift at.
---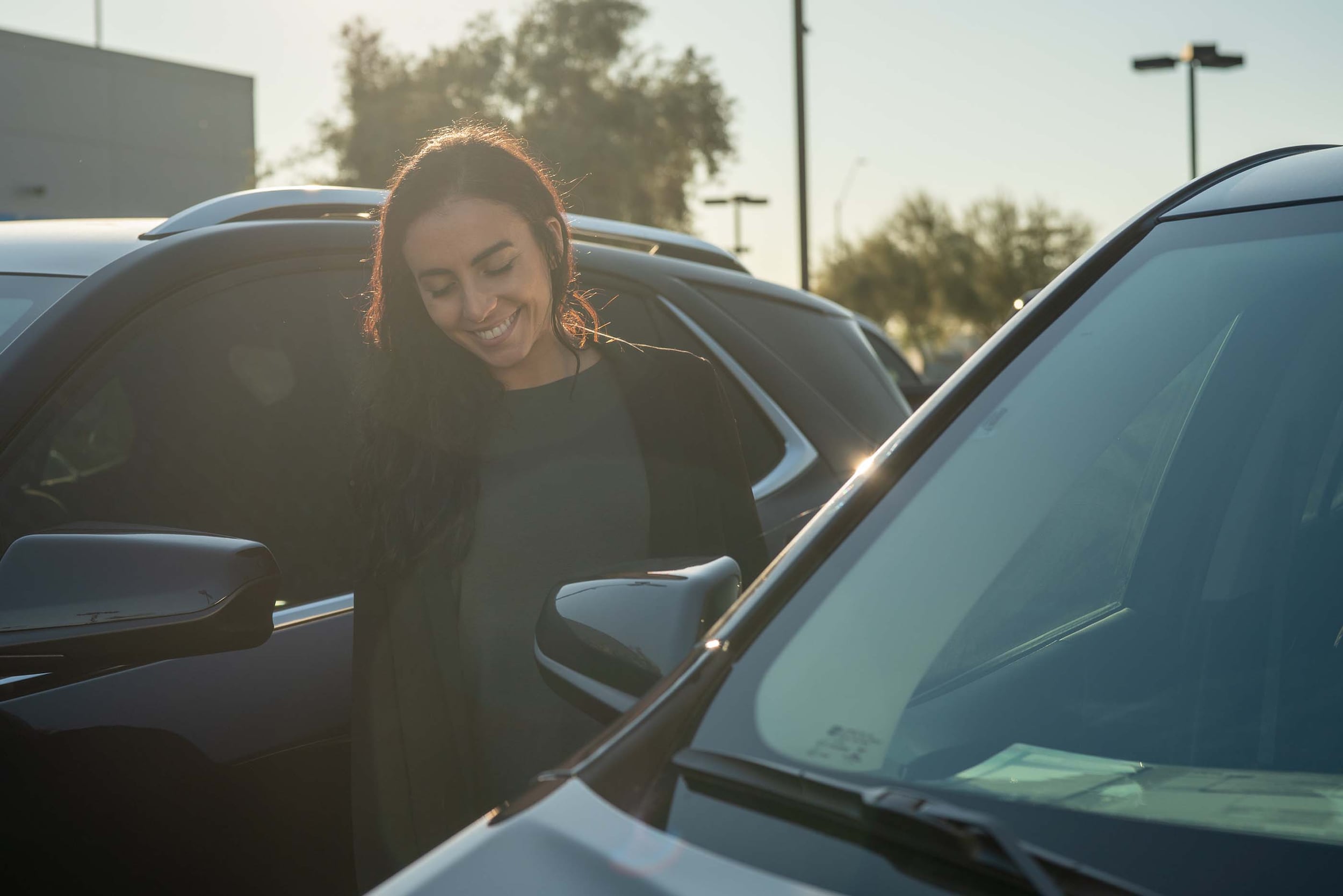 Test Drive Reviews
Our automotive experts at AutoNation Drive weigh in on price, safety, and performance of popular cars, trucks, and SUVs.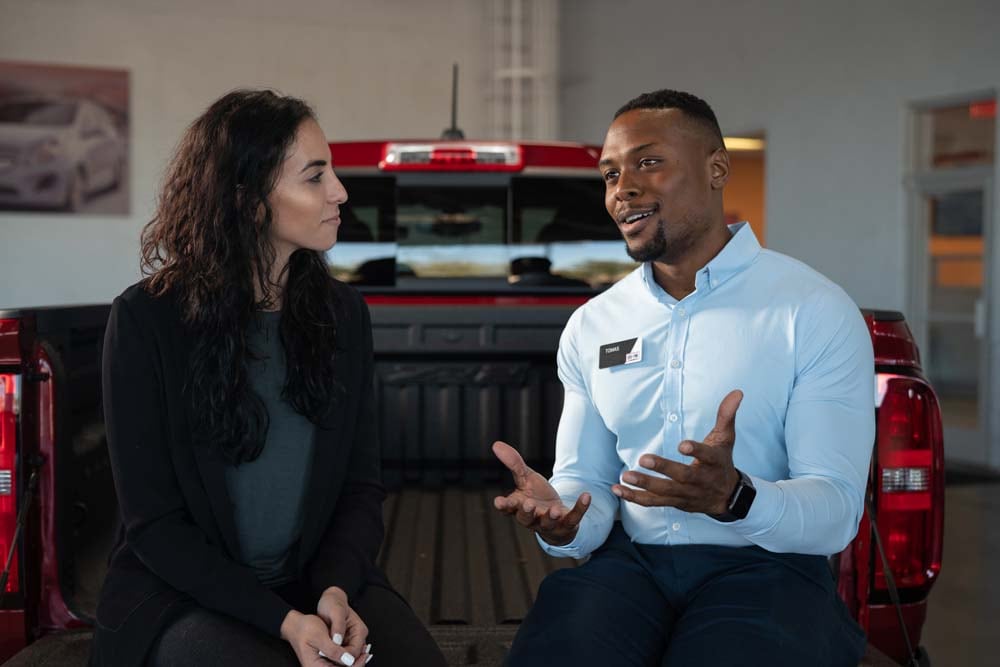 Car Buying Advice
If you're buying a car, truck, or SUV, the chances are - you need help. Don't worry. Our automotive experts are here to help.
---
*MSRP excludes tax, license, registration, destination charge and options. Dealer prices may vary.
**Based on EPA mileage ratings. Your mileage will vary depending on specific vehicle trim, how you drive and maintain your vehicle, driving conditions, and other factors.