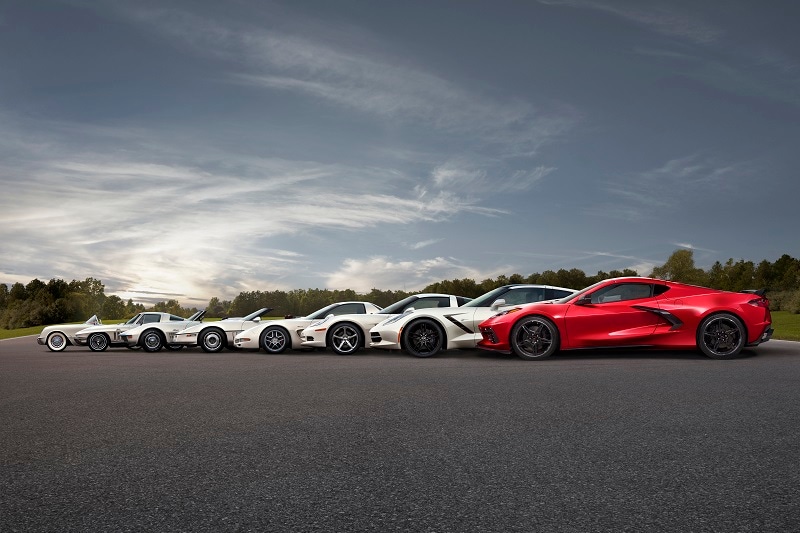 The
Chevrolet Corvette
is one of America's most recognizable sports cars. And not just because of its rich history, but because of Chevrolet's unrelenting passion to advance design, performance and fun for its flagship vehicle. 
Nearing seven decades of production, the Corvette has had quite the journey from an auto show highlight to becoming a global name. Let's take a closer look at some of the key points in Corvette's history that helped shape its current status as an "everyday supercar."
Shop Chevrolet Corvette Inventory
---

A for Effort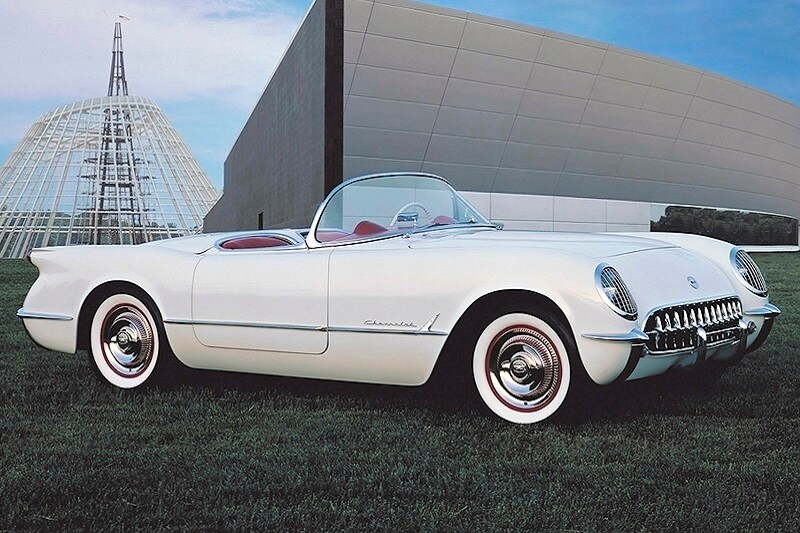 Debuting as a concept vehicle at the 1953 General Motors Motorama show in NYC, the original Corvette was met with mixed feelings from customers as it struggled to sell a little over half of the 300 units from its first-year production run. 
This two-seater convertible featured a 3.9-liter inline six engine and two-speed automatic transmission, which delivered 150 horsepower altogether. There was only one colorway in 1953 -- Polo White with a red interior -- and it was clearly an American interpretation of popular British sports cars of the time. 
The earliest iterations of the C1 Corvette lacked meaningful performance, but eventually a V8 engine and four-speed manual transmission made its way onto the production line. By 1962, the final year of the C1 generation, a Corvette could be spec'ed at a dealership with up to 360 horsepower thanks to a new 5.4-liter V8. During these later years, the Corvette also received luxury-adding design changes and small facelifts to finally become the poster car that we all know it to be. 
Shop Chevrolet Corvette Inventory
---

Becoming a Household Name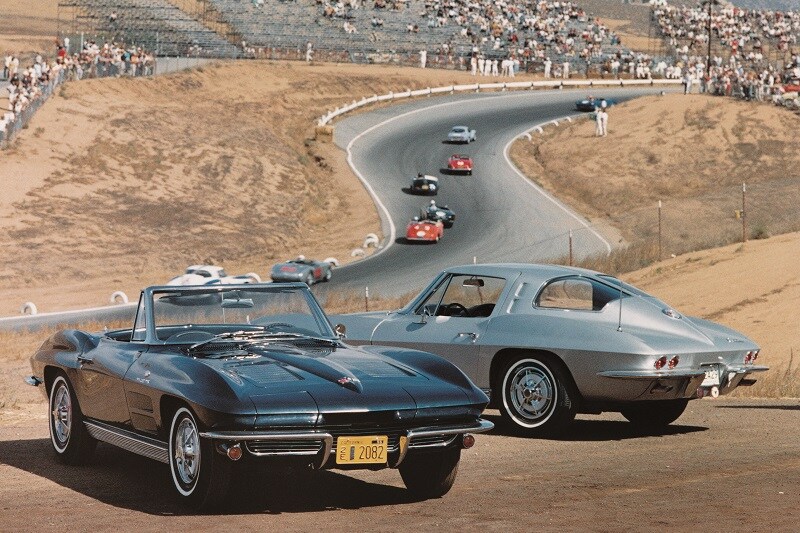 Understanding that customers wanted more performance, the all-new C2 Corvette sported big changes like an independent rear suspension, a coupe body style, and a cool new name: Sting Ray. Chevrolet also began offering models with a track-day package that donned the now-famous Z06 designation.  
A few of these Z06 Corvettes were turned into Le Mans race cars, while the regular production models continued their quest for speed with ever-increasing engine sizes. In 1965, a big-block 6.5-liter V8 made its debut in the engine bay, and in 1967, the Corvette closed out its C2 generation with a massive 7.0-liter engine that is said to produce up to 580 horsepower. Only 20 of these big-block beasts were ever made.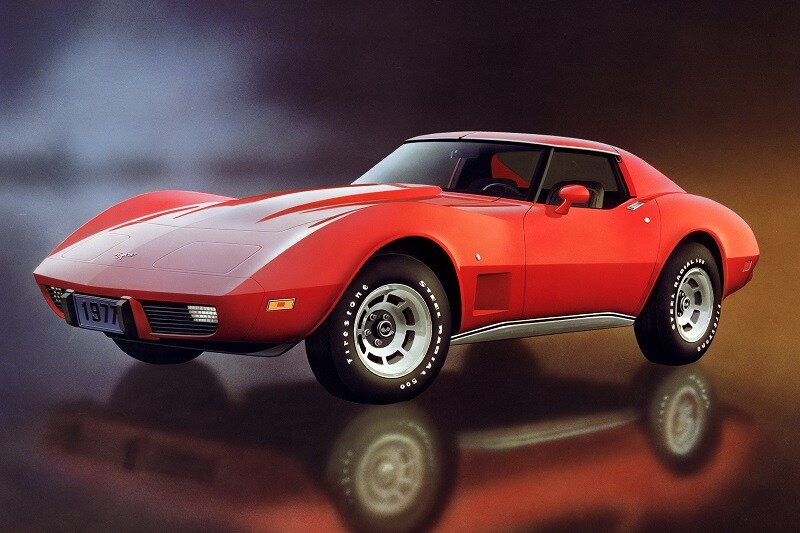 The Sting Ray name, now spelled Stingray, continued into the C3 generation (1968) alongside a new body design that seemed extra fitting of the moniker. This was also the first time a Corvette offered removable roof panels, T-top style, and a factory-installed racing package called ZR-1. 
This newfound performance tuning also made its way into the regular models as Chevrolet reworked the 5.7-liter V8 to produce 370 horsepower, and then stroked the big-block V8 to 7.4-liters (454 cu. in.) to produce 390 naturally-aspirated horsepower. 
The C3 Corvette would go on to have a 14-year production run, changing ever so slightly each year in response to changing safety and fuel regulations.
---

The Modern Corvette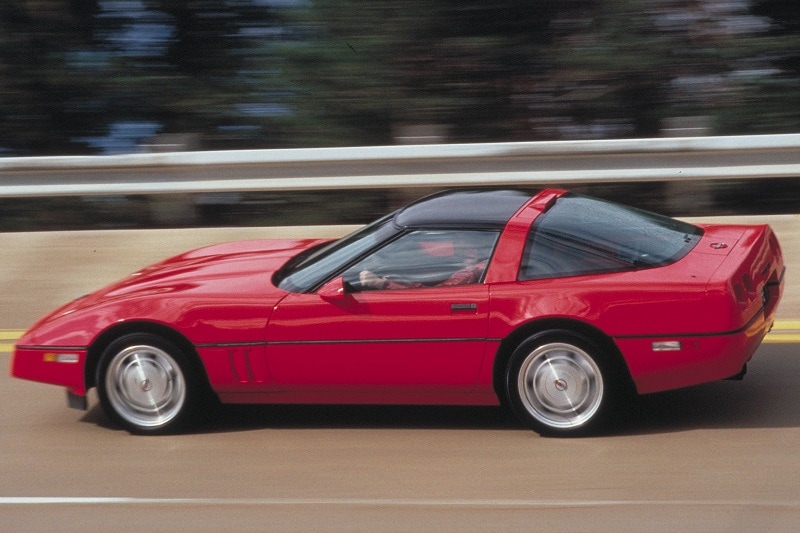 The fourth-generation (C4) Corvette debuted as a 1984 model, and was redesigned from scratch. It featured better handling, digital instruments and a styling language that has continued to be the foundation for what I call the "modern Corvette."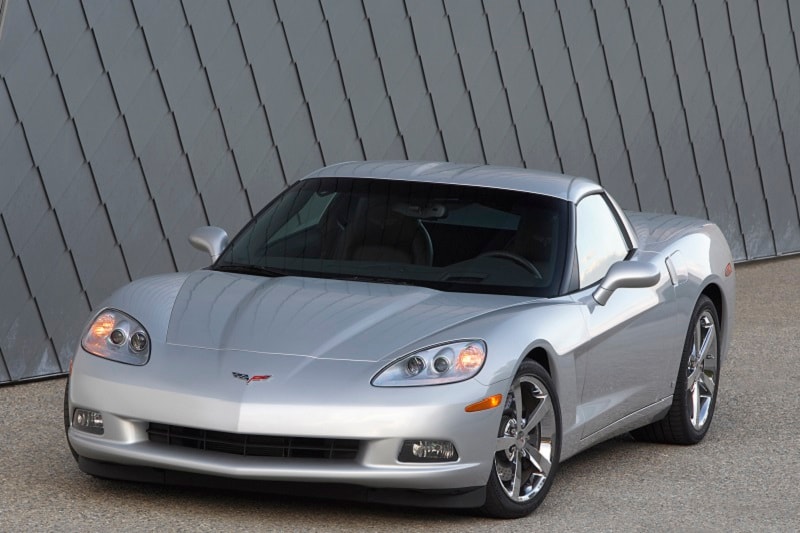 Stricter emissions standards meant that power was limited initially, but through key partnerships with companies like Bilstein and Goodyear, the Corvette continued its quest for performance in more ways beyond pure horsepower. The following generations saw large improvements in handling, and as engineers and technologies advanced, the big displacement engines and big horsepower started making a comeback under the hood of Corvettes.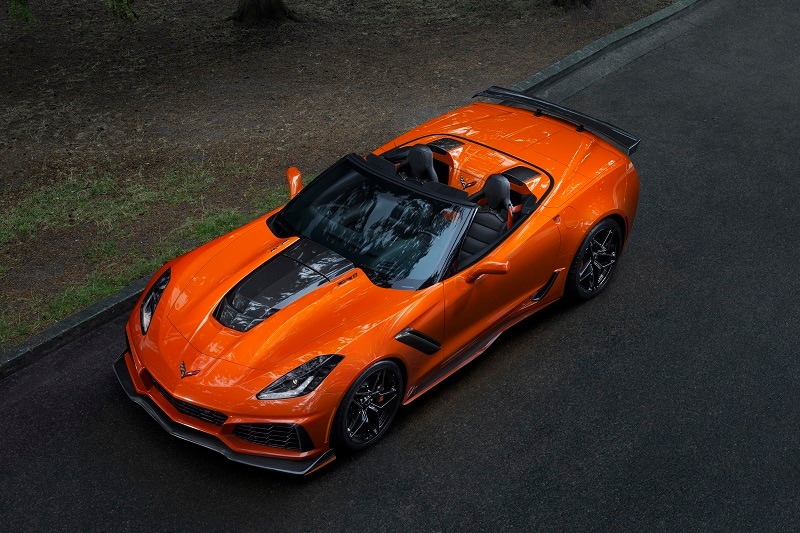 With the seventh-generation, the Stingray name was brought back to signify base models, and maximum horsepower had ballooned to 755 from a 6.2-liter supercharged V8 in the flagship ZR1 model. More of a race car than daily driver, the
Corvette ZR1
could reach 60 mph in 2.8 seconds, with a top speed of 212 mph. 
---

An Instant Collectible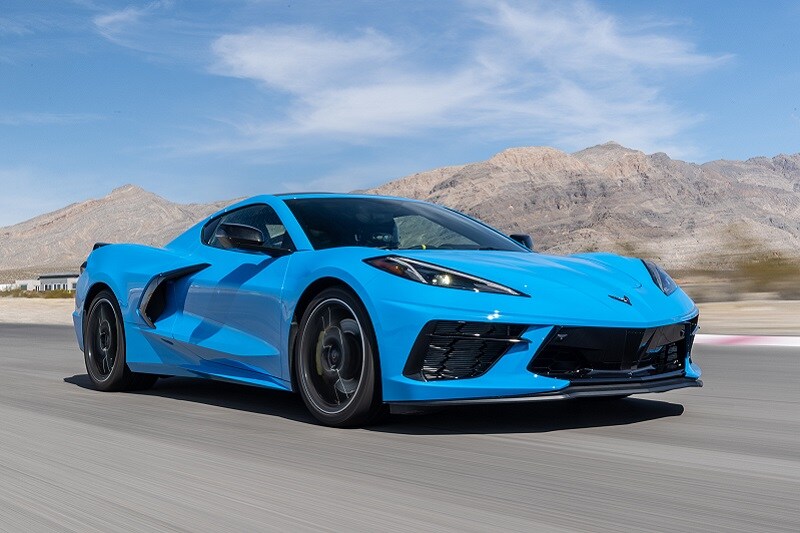 Decades in the making, Chevrolet shakes the industry with the first-ever mid-engined Corvette Stingray, debuting in 2019 as a 2020 model. With a next-gen 6.2-liter V8 situated behind the seats, the base version delivers up to 495 horsepower and a sub-three second 0-60 mph time when equipped with the Z51 Performance Package. An eight-speed dual clutch transmission also helps to make this sprint possible.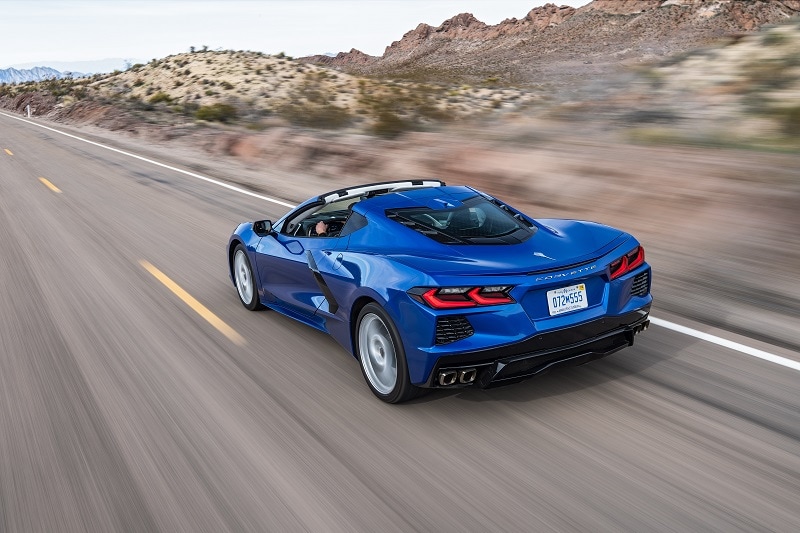 This C8 Corvette is the pinnacle of performance, technology and luxury, birthed from nearly 70 years of refinement, racing and pushing the boundaries of vehicle design. The switch to a mid-engine layout offers benefits never before possible, like better weight distribution, improved responsiveness, and optimal driver positioning. 
While some purists may have been unsure of the dramatic platform change, the car community at large embraced the race car-like updates -- there's no denying that Corvette is approaching supercar status while still remaining accessible with a sub-$60,000 starting price.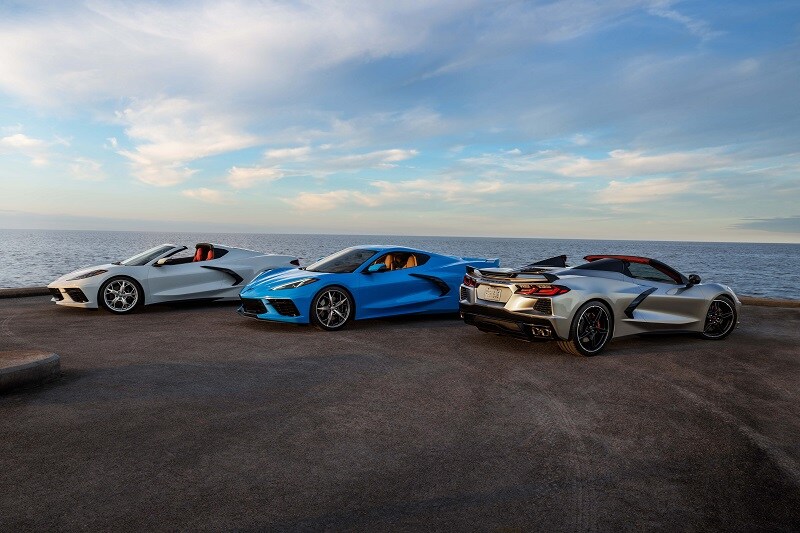 For the 2021 model year, the
Corvette Stingray
has new color options, inside and out, plus three new Stinger Stripe colorways. On the performance side, Magnetic Ride Control is now available without the Z51 package, and techies will appreciate the addition of wireless Apple CarPlay and Android Auto. 
And as awesome as the C8 Corvette is, the C7 and C6 generations are still forces to be reckoned with, so don't overlook those at your local AutoNation Chevrolet dealerships when you're on the hunt for America's sports car.
---
Andrew Chen
| Aug 20, 2021