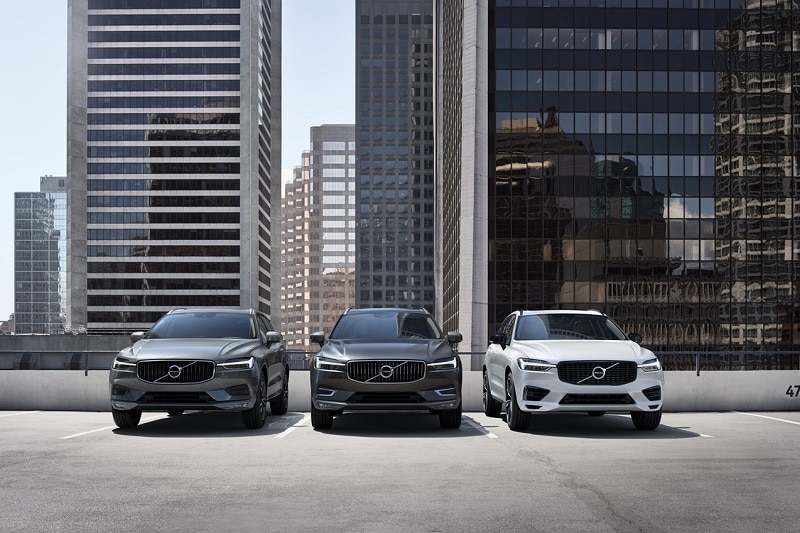 Two of the reasons crossovers and SUVs are so popular are that they provide a higher driving position and space for passengers and gear. When you have so much riding on your vehicle's four wheels, safety ratings become even more important. Fortunately, there are options out there that can give you the utility you need and the peace of mind that a 5-star Overall Safety Rating from the National Highway Traffic Safety Administration (NHTSA) provides. We've come up with a list of seven you-can-have-it-all crossovers and SUVs that are in AutoNation dealerships right now.   
---
2021 BMW X1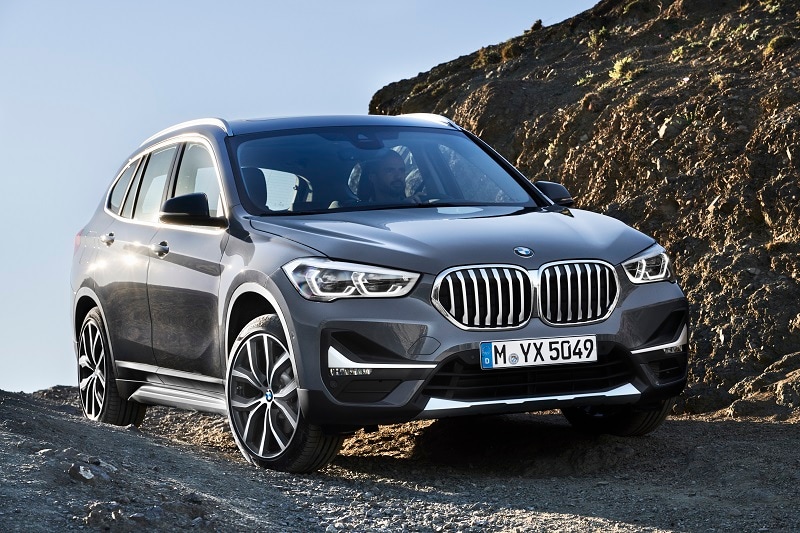 With a starting price of $35,400, BMW's smallest ute doesn't just make it easier to access the automaker's driveway appeal. It also gives you one of the greatest luxuries of all: security. Both the front- and all-wheel-drive versions of the X1 passed the NHTSA's rigorous series of tests with the highest possible Overall Safety Rating.
---
2021 Ford Bronco Sport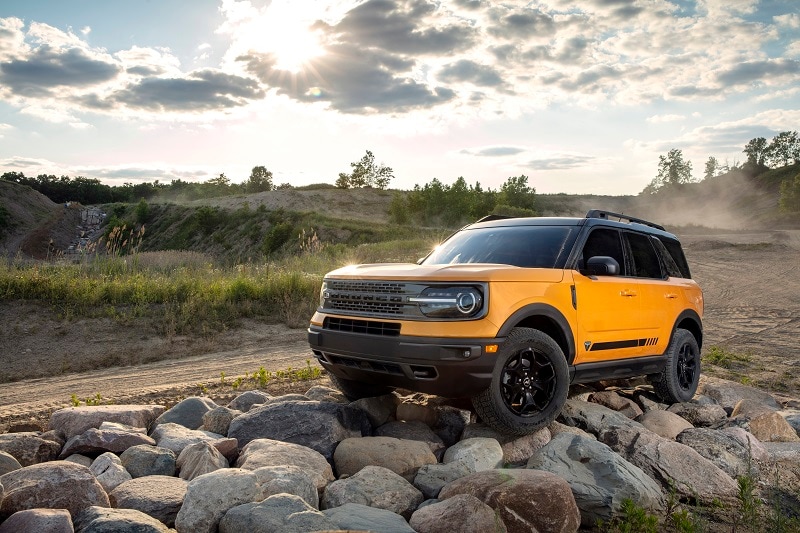 The Bronco Sport offers it all, plus a big bonus. Inside, there's seating for five and up to 32.5 cubic feet of cargo space behind the second row, depending on configuration. You and your passengers can travel in comfort knowing the Bronco Sport received nearly perfect scores in the NHTSA's major test categories. And all of you can get to more remote locations for adventurous getaways thanks to the Bronco Sport's standard four-wheel drive. Our John Coyle recently tested the generously equipped First Edition model, which featured a one-inch lift, beefed-up shocks, twin-clutch rear-drive unit with differential lock, and G.O.A.T. (Go Over Any Terrain) Modes for conquering sand, mud and ruts, rocks, and more. As he put it, "Ford's expertise with selectable off-road settings goes a long way toward keeping even journeymen offroaders like yours truly from getting stuck."
Shop Ford Bronco Sport Inventory
---
2021 Honda CR-V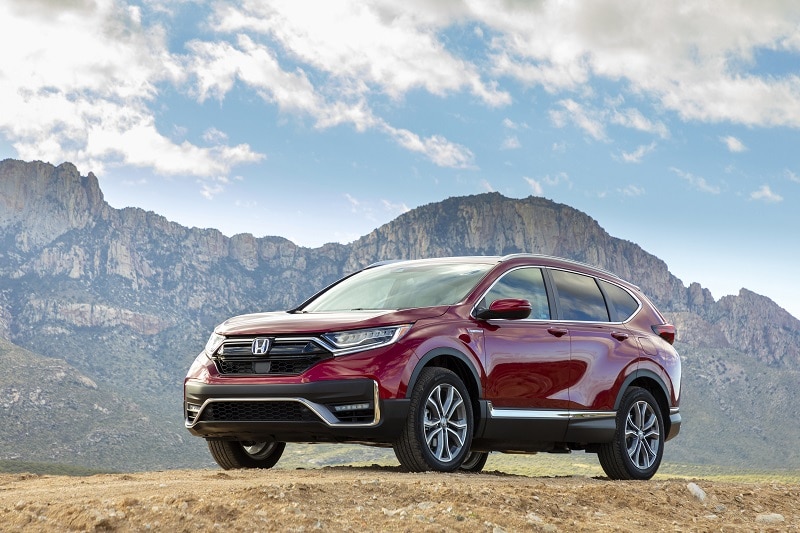 The 2021 CR-V lineup covers a lot of ground. The gas model is available with front- or all-wheel drive, and comes in your choice of five trim levels. There are three available grades of the CR-V Hybrid, which routes its power through all four wheels by default.
The model line covers a lot of ground in the literal sense, too. Fuel economy peaks at 28 city, 34 highway and 30 combined mpg for the gas-powered CR-V with front-wheel drive. The Hybrid boosts those figures to 40, 35 and 38 mpg, respectively.
As different as the two CR-V variants may be, they have one major thing in common. Both of them received five bright and shiny stars from the NHTSA.
---
2021 Lincoln Navigator EL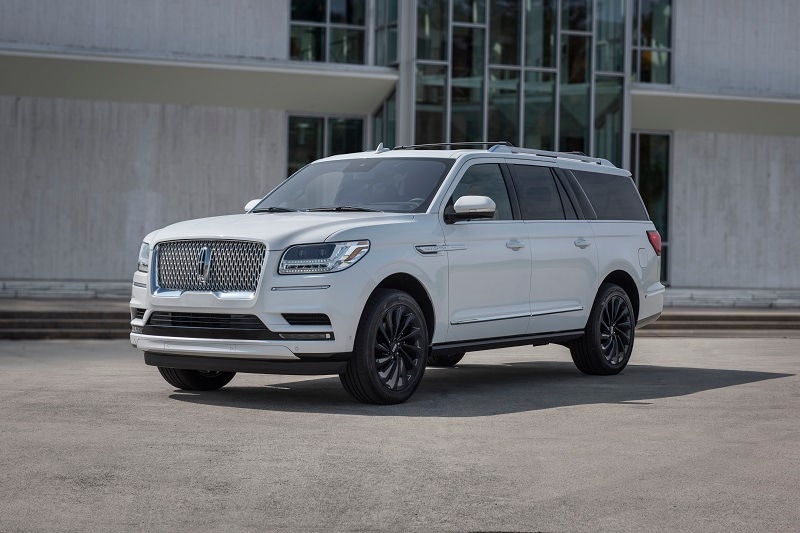 You don't have to upgrade from the extended-length Ford Expedition MAX to the similarly sized Lincoln Navigator EL to get a 5-star Overall Safety Rating. But if you do make that leap, you'll land in a vehicle that comes standard with distinctive exterior styling, 22-inch wheels, power-deployable illuminated running boards, and a leather- and wood-trimmed cabin that features Lincoln's special "piano key" shifter. 
---
2021 Toyota RAV4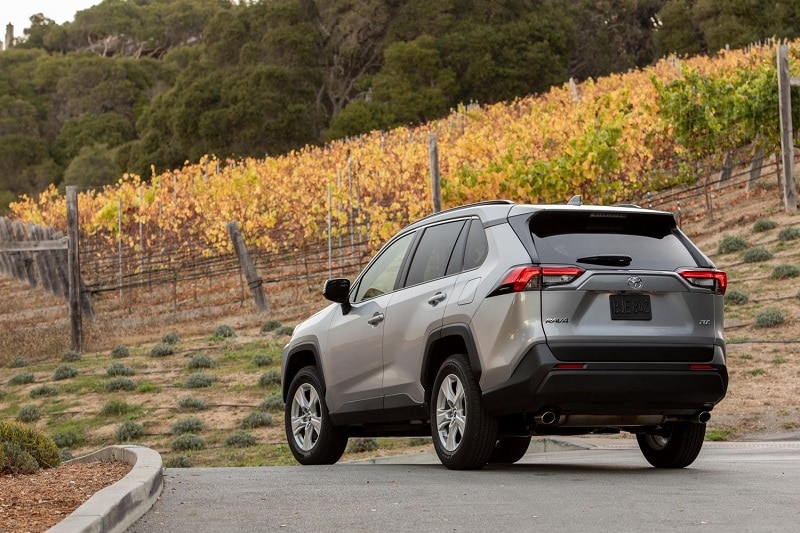 The RAV4 is a win-win situation whether you pick the conventional or hybrid model. Going the gas-powered route allows you to choose from six trim levels, including the rugged Adventure and TRD Off-Road models. There are just as many, albeit different, grades of the RAV4 Hybrid, which comes standard with all-wheel drive and fuel economy estimates of 41 mpg in the city, 38 mpg on the highway, and 40 mpg combined. No matter which type of RAV4 you choose, it'll have the NHTSA's 5-star seal of approval.
---
2021 Volkswagen Atlas Cross Sport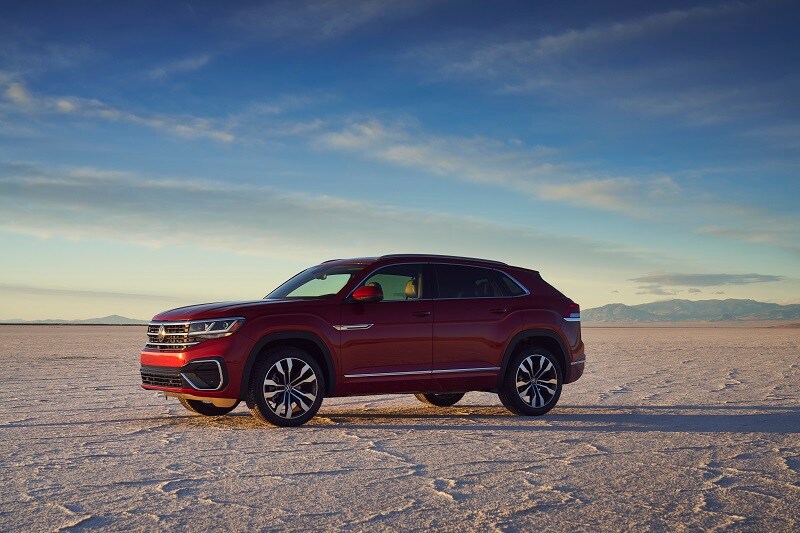 When Volkswagen transformed the Atlas into the Atlas Cross Sport, it dropped a row of seats and changed the shape of its roof to make it look more athletic and coupe-like. As a result, VW decreased maximum cargo capacity from 96.8 cubic feet in the Atlas to a high of 77.8 cubic feet in its Cross Sport sibling. One thing that didn't change during that successful cosmetic procedure was the Atlas's 5-star NHTSA Overall Safety Rating.
Shop Volkswagen Atlas Inventory
---
2021 Volvo XC60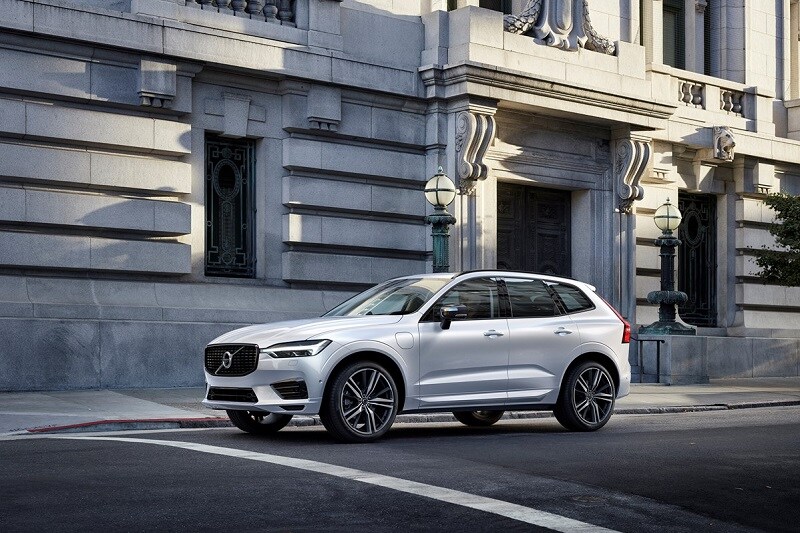 What list of vehicles with stellar crash test ratings would be complete without a Volvo on it? For the sake of brevity, we had to stop short of putting all of the Volvo models and variants that got 5-star scores in this piece. We picked the XC60, the midway point between the smaller XC40 and more expensive XC90. The NHTSA didn't test the plug-in hybrid (aka Recharge) version of the XC60, but the gas-powered models it evaluated earned 5-star Overall Safety Ratings, continuing Volvo's long streak of impressive engineering that protects the most precious cargo of all.
---
Derek Shiekhi | Jul 21, 2021