Six Pack to Go: Six Great Cars for Flat Towing
---
Jeffrey N. Ross | Oct 13, 2020
---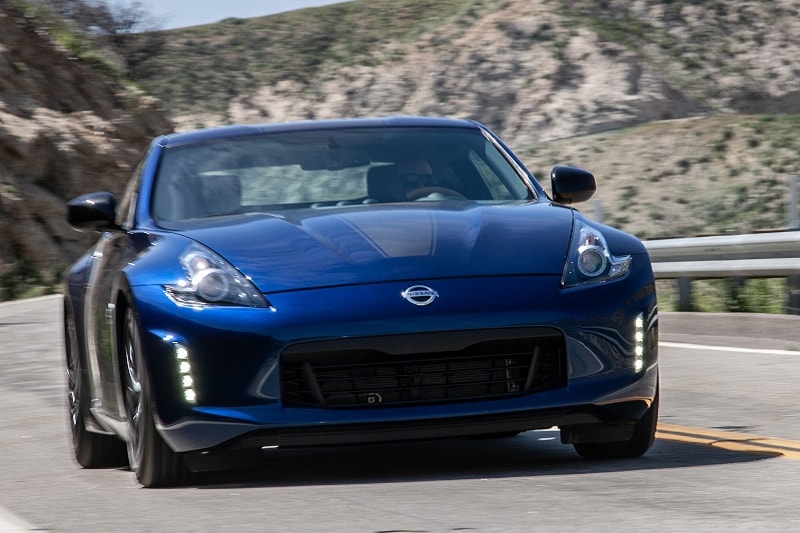 Traveling in a motorhome is one of the most luxurious ways to hit the open road, but driving your living area takes away a vehicle to use while camping. Fortunately, these heavy-duty homes on wheels have impressive towing capabilities, which means you're able to tow a vehicle to drive around once you get to your destination.
Any vehicle can be towed using a tow dolly, but flat towing - aka, dinghy towing - offers the same benefits without the added cost and weight of a trailer. While the Jeep Wrangler and other trucks and SUVs might be the most ideal vehicles for the job, here are the best cars that can be flat towed behind a motorhome according to a list compiled by Good Sam.* Be sure to follow all flat-tow procedures of the specific automakers.
---
Honda Accord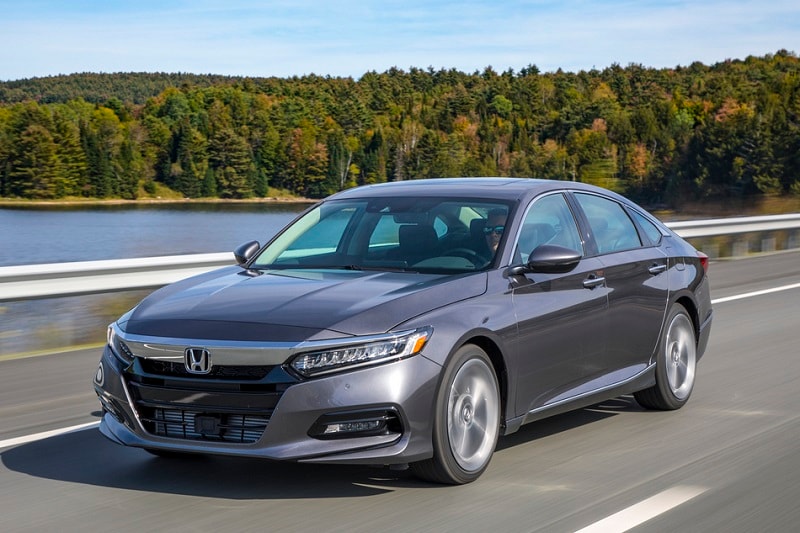 The Honda Accord is one of the most popular cars in the U.S., and if you own one of these family-sized sedans, they can easily be towed behind a motorhome.
Only the Accord Sport with the manual transmission is able to be flat towed, but the good news is that this means you're driving the most exciting version of Honda's mid-sizer with its available 2.0-liter turbocharged four-cylinder engine rated at an impressive 252 horsepower. Even better, the Honda Accord Sport with the manual transmission delivers great fuel economy with up to 35 mpg on the highway. With a starting price of just under $28,000, the Accord Sport is affordable, roomy and stylish making it a great vehicle for enjoying a trip within a trip.
---
Ford Fusion Hybrid/Fusion Energi PHEV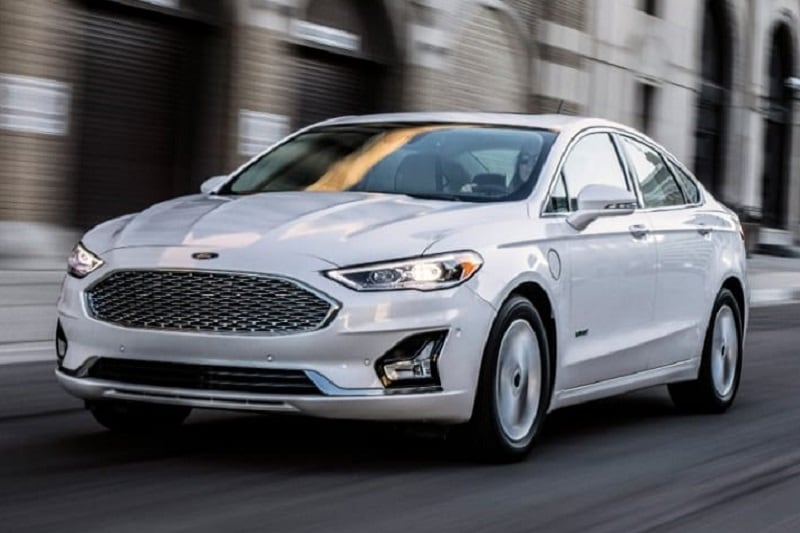 If you're looking for a family car that is great on gas, the Ford Fusion is a great choice, and the Hybrid and Energi plug-in hybrid versions of this mid-size sedan can be flat towed to enjoy on motorhome adventures.
Both of these hybrid sedans are powered by a 2.0-liter four-cylinder engine paired to a lithium-ion battery pack mounted in the trunk, and the standard Fusion Hybrid is priced starting at $28,000 while returning 42 mpg in combined driving. Stepping up to the $35,000 Fusion Energi PHEV allows the car to be driven up to 26 miles on electric power adding to the allure of towing an extremely roomy and fuel efficient behind your motorhome.
---
Chevrolet Spark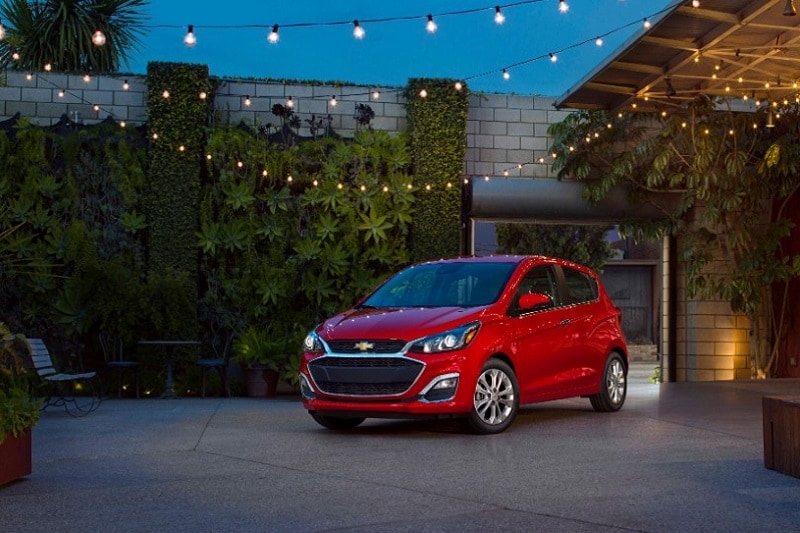 Small cars are extremely popular for flat towing behind a motorhome because they don't weigh much and they don't take up much space at your RV's parking site. For this reason, the Chevrolet Spark is an excellent choice for a dinghy vehicle with its mini-car dimensions and ultra-affordable price.
The $13,400 Spark can only be flat towed when equipped with the base manual transmission, which gives this small hatchback up to 38 mpg in highway driving. The added benefit of the Spark hatchback is that it can double as a small trailer to haul extra cargo and gear for your outdoor adventure.
Shop Chevrolet Spark Inventory
---
Nissan Versa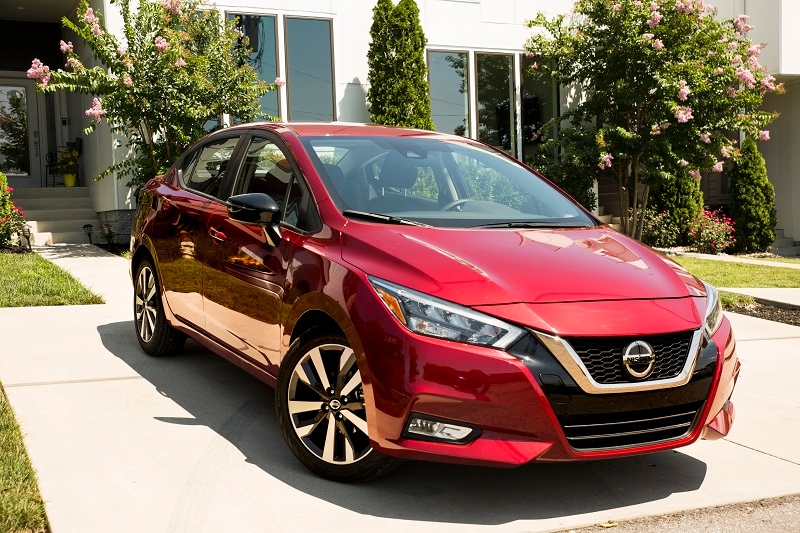 The Nissan Versa is another small car that delivers big in terms of its practicality as a flat-tow vehicle. This subcompact sedan delivers a spacious interior to go along with its affordable starting price of $14,830.
The Versa can only be towed in the base S trim level with the manual transmission. Despite its roomy interior, the Versa is a small car that doesn't take up much space and returns up to 35 mpg in highway driving.
---
FIAT 500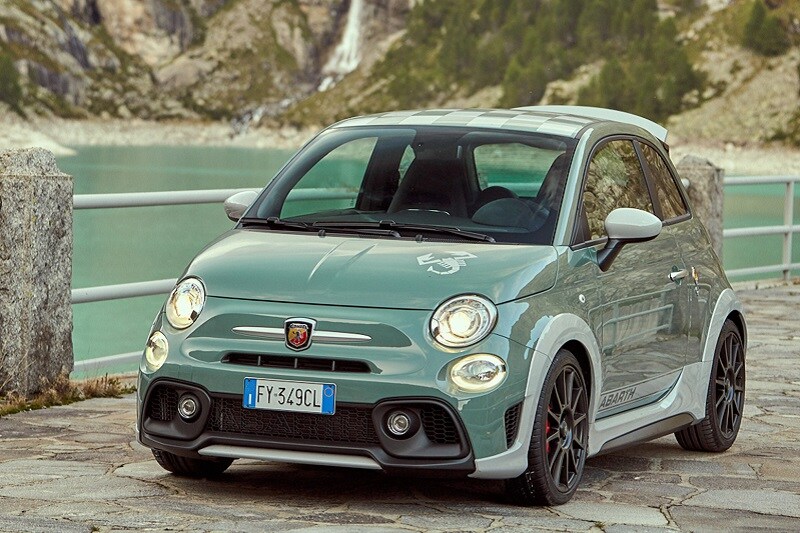 Although the Fiat 500 was officially discontinued for 2020, this is still a great choice if you're looking for a car to flat tow behind your motorhome. Not only are these mini-cars small, light and affordable, they're also extremely stylish.
The Fiat 500 can only be flat towed when it is equipped with a manual transmission, but this car also offers hard top and soft top body styles. The 2019 Fiat 500 started at $16,495, and there's a chance you could still find some brand-new versions of this small car at your local AutoNation Fiat dealership.
---
Nissan 370Z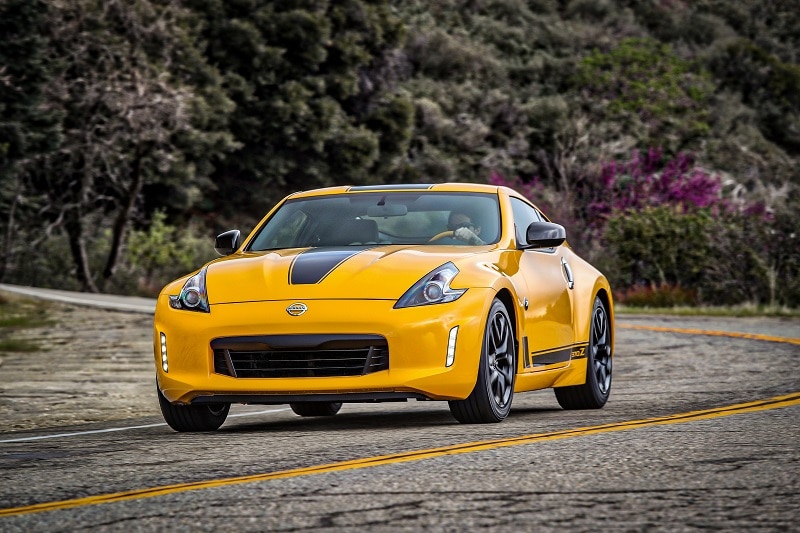 Believe it or not, the Nissan 370Z is also on Good Sam's list of cars that can be flat towed. This sports car can only be flat towed on versions equipped with a manual transmission, but talk about showing up to a campground in style!
With its sport-tuned chassis and 332-horsepower V-6, the 370Z is an exciting car to drive, and with a price starting at $30,090, it won't break the bank either. Visit your local AutoNation Nissan dealership to check out the 2020 Nissan 370Z. 
---
More Research
Browse more automotive research than you can shake a stick shift at.
---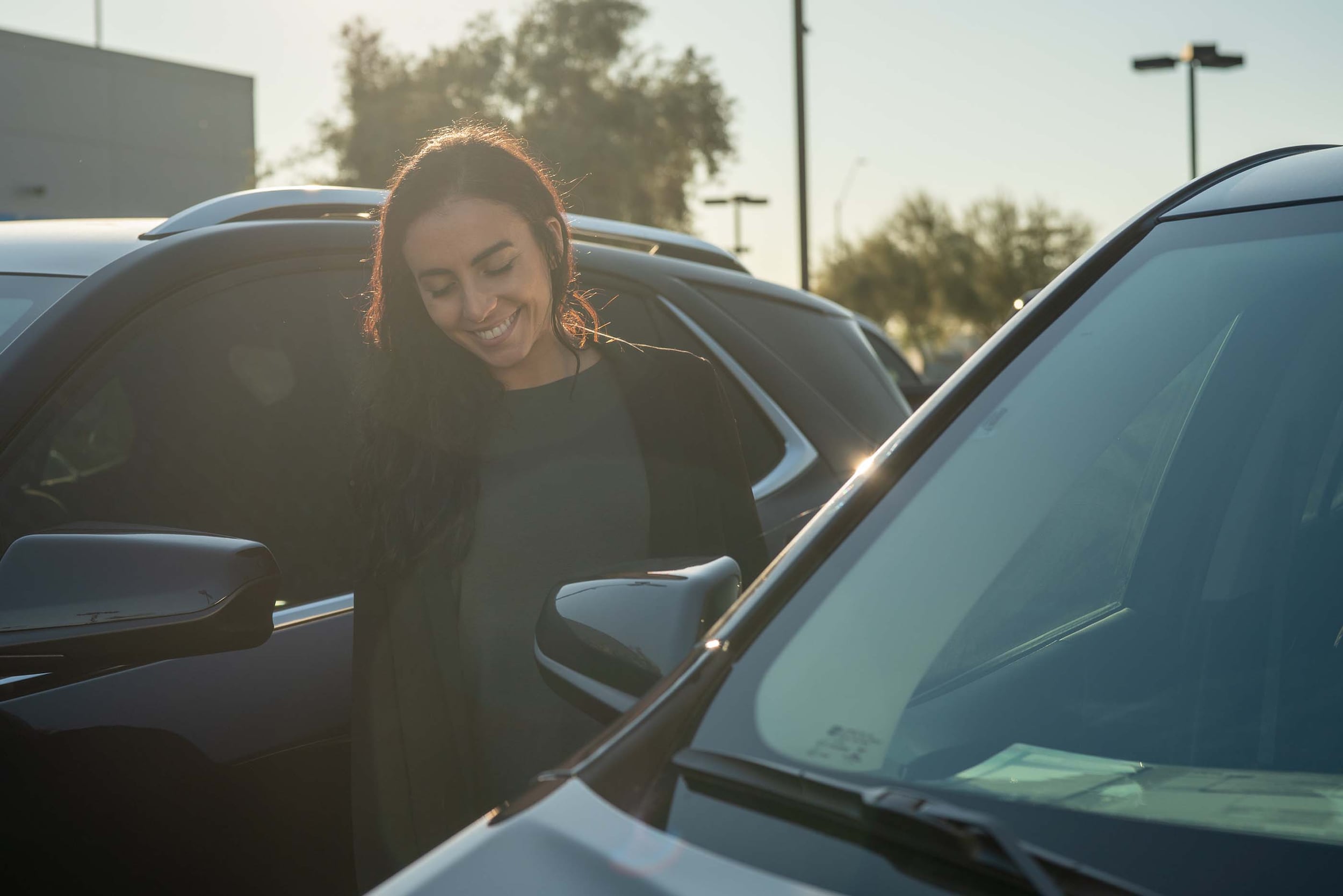 Test Drive Reviews
Our automotive experts at AutoNation Drive weigh in on price, safety, and performance of popular cars, trucks, and SUVs.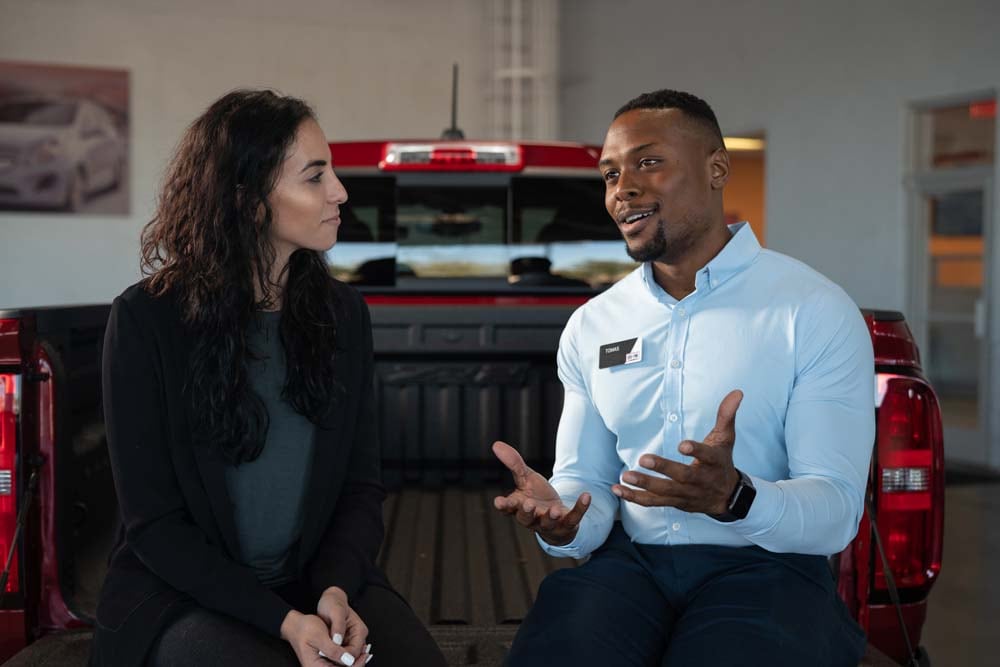 Car Buying Advice
If you're buying a car, truck, or SUV, the chances are - you need help. Don't worry. Our automotive experts are here to help.
---
*MSRP excludes tax, license, registration, destination charge and options. Dealer prices may vary.
**Based on EPA mileage ratings. Your mileage will vary depending on specific vehicle trim, how you drive and maintain your vehicle, driving conditions, and other factors.