Editor's Picks: Our Favorite Heavy-Duty Trucks
---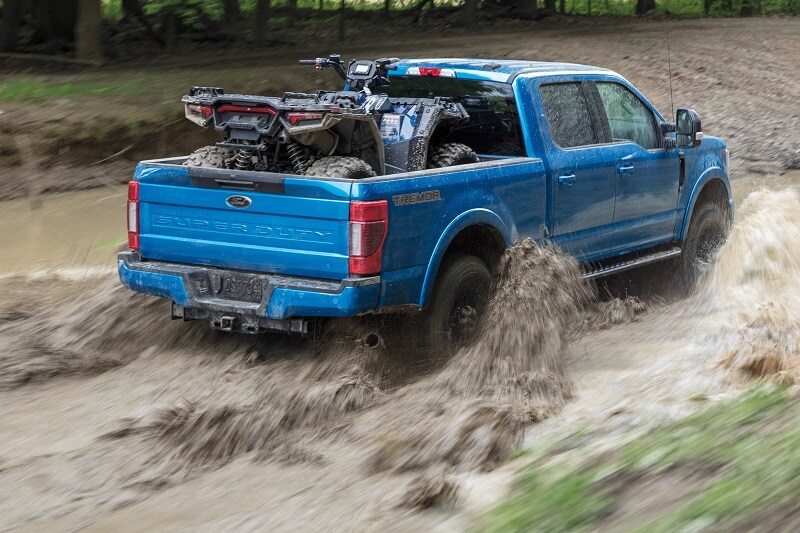 You can count the number of automakers that offer heavy-duty trucks in the U.S. market on one hand. It's an exclusive club that only has Ford, Chevrolet, GMC, and RAM as members. Fortunately, those four brands produce gas- and diesel-powered rigs that boast a wide variety of special features and abilities. We've highlighted some of those in this breakdown. You can find all of the models on our list at your local AutoNation dealership.
---
2021 RAM 2500 Power Wagon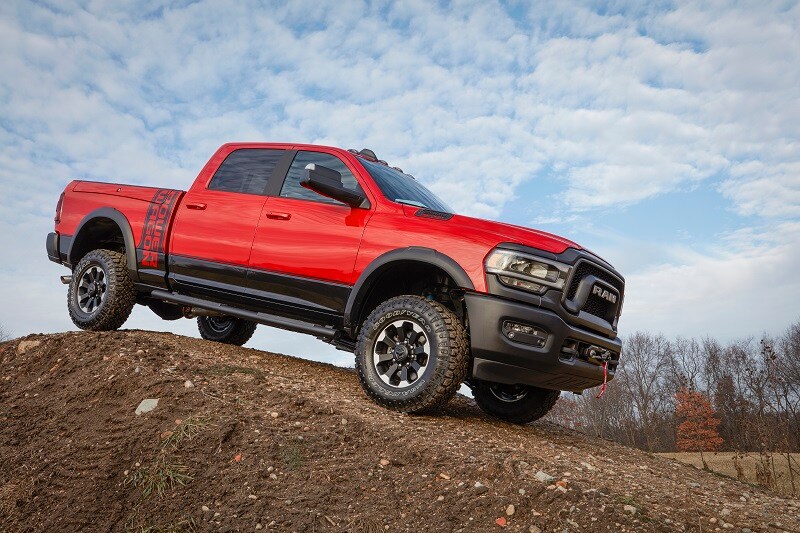 For years, the Power Wagon has been the standard for hardcore off-road trucks. Built on the hardworking 2500 chassis, it combines the 410 horsepower and 429 lb-ft of torque from its massive 6.4-liter Hemi V8 with strategic hardware. When the 33-inch all-terrain tires start slipping, the front and rear locking differentials are there to force the wheels on each axle to turn at the same speed and bust the Power Wagon loose. An electronically disconnecting sway bar helps the front suspension articulate better and the tires make as much contact as possible over uneven surfaces. If all of that somehow isn't enough to get the Power Wagon to the end of the trail, it has a not-so-secret weapon in its arsenal of components: a front-mounted winch that can pull up to 12,000 pounds. That's more than enough to yank the Power Wagon out of the stickiest of situations.
---
2021 Ford Super Duty Tremor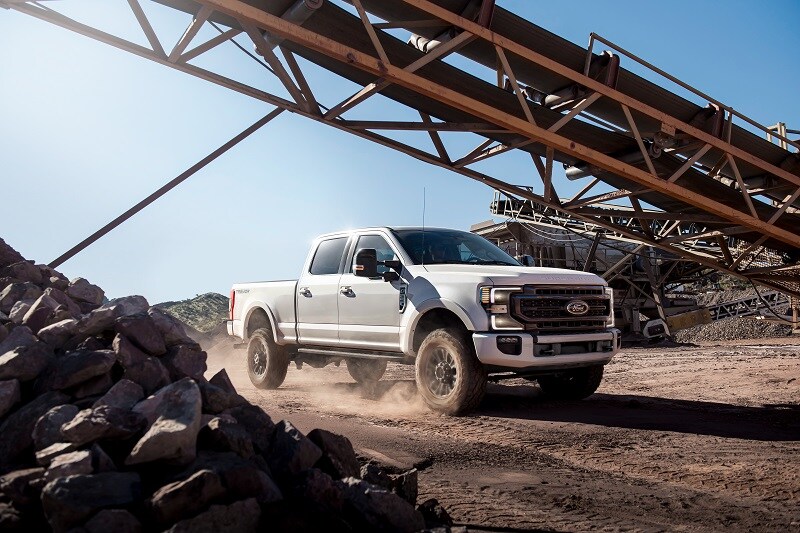 The Power Wagon is no longer in a segment of one. Over the past few years, RAM's competitors have made their own outdoorsy heavy-duty pickups. Ford brought back the Tremor for 2020 as the ultimate off-road package for F-250s and F-350s with the SuperCrew cab. It's a similar concept with a completely different execution and benefits. Not only does Ford offer the Tremor upgrade on two different Super Duty trucks, it also makes it an option on the XLT, Lariat, King Ranch, and Platinum trim levels. One of the most significant differences is that the Tremor is available with the choice of two engines. The 7.3-liter gas V8 that produces 430 horsepower and 475 lb-ft of torque is the base power plant; the 6.7-liter Power Stroke turbodiesel V8, which cranks out 475 horsepower and an earth-rippling 1,050 lb-ft of torque, is an option on both F-250 and F-350 Tremors.
Instead of using lockers at both ends, the Tremor routes its power through a limited-slip front and locking rear differential. Those help maximize the traction from the Tremor's standard 35-inch rubber.
The Tremor's software is just as focused on getting it to sky-high summits. Pushing a button changes a variety of settings to prepare the Tremor for normal driving, towing/hauling, maximum fuel economy, ice, snow/sand, and rock crawling.
---
2021 Chevrolet Silverado 2500 HD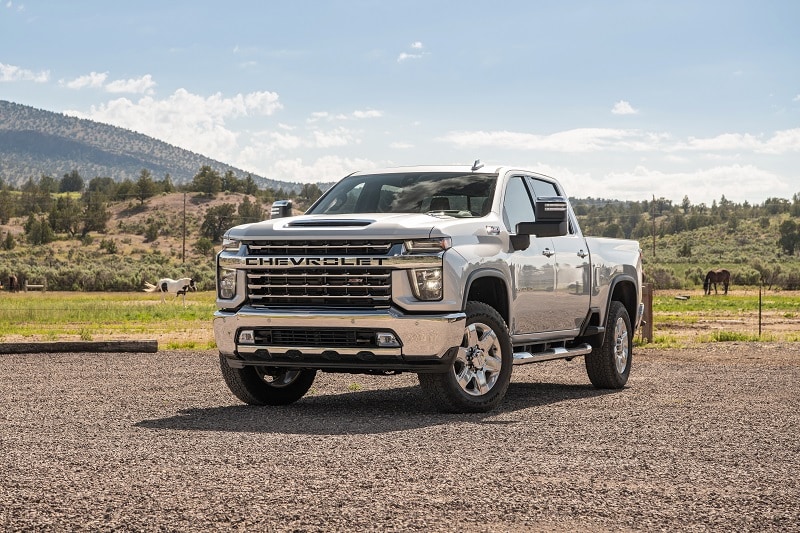 When you're pulling the enormous amount of weight a modern heavy-duty truck is capable of towing, the more you can keep your eyes on the road, the better. That takes the Silverado 2500 HD's available 15-inch head-up display beyond being just a cool tech feature into the realm of functioning as a valuable tool.
Shop Chevrolet Silverado Inventory
---
2021 GMC Sierra 3500 HD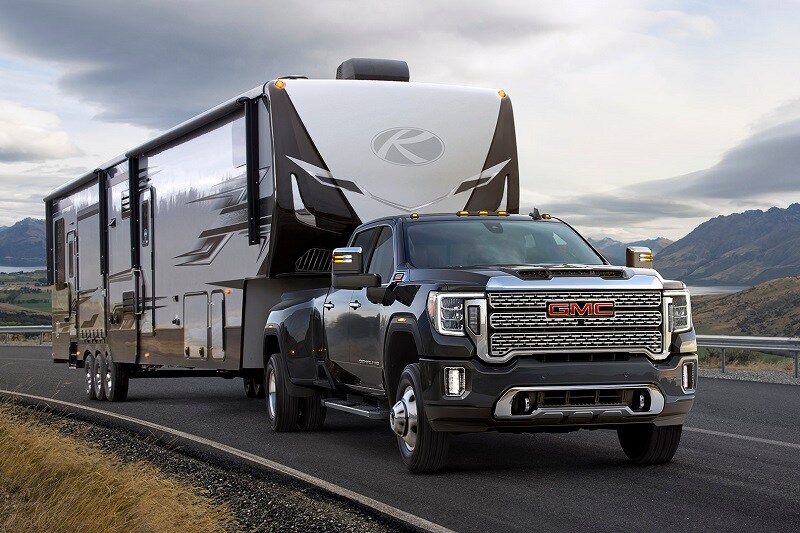 It's also important to keep an eye on your surroundings, especially when you're backing up or pulling a trailer. The Sierra 3500 HD is available with 15 camera feeds that show you what's ahead, what you're pulling, and everything else around you. If you equip your trailer properly, you can even check out what's going on inside of it.
---
2021 RAM 3500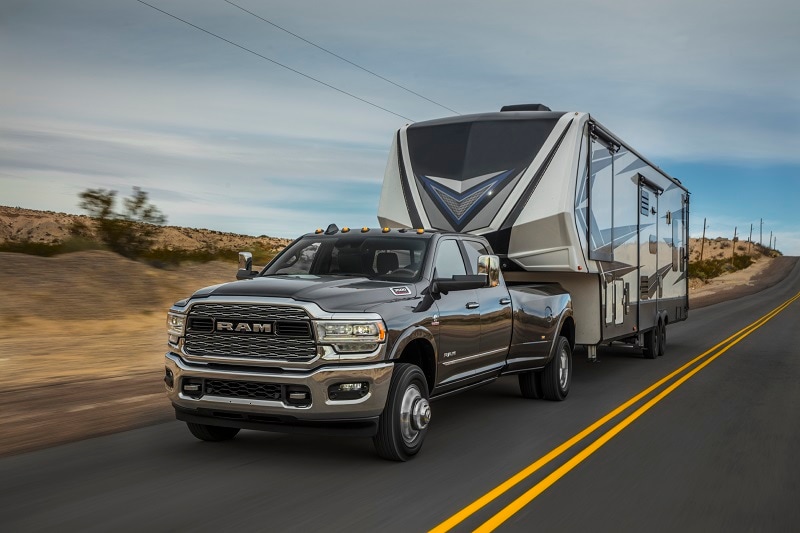 The race to increasingly higher levels of torque is still going. Chevrolet and Ford are well known for their pony car rivalry, but Ford and RAM have been duking it out in the heavy-duty truck segment for 1st in lb-ft ratings. A few years ago, RAM hit the 1,000 mark. Ford responded by increasing the torque generated by the Power Stroke diesel available in the 2020 Super Duty to 1,050. Not to be outdone, RAM fired back with a new high of 1,075 lb-ft, which comes exclusively from the high-output 6.7-liter Cummins turbodiesel I6 in the RAM 3500.
---
2021 Ford F-350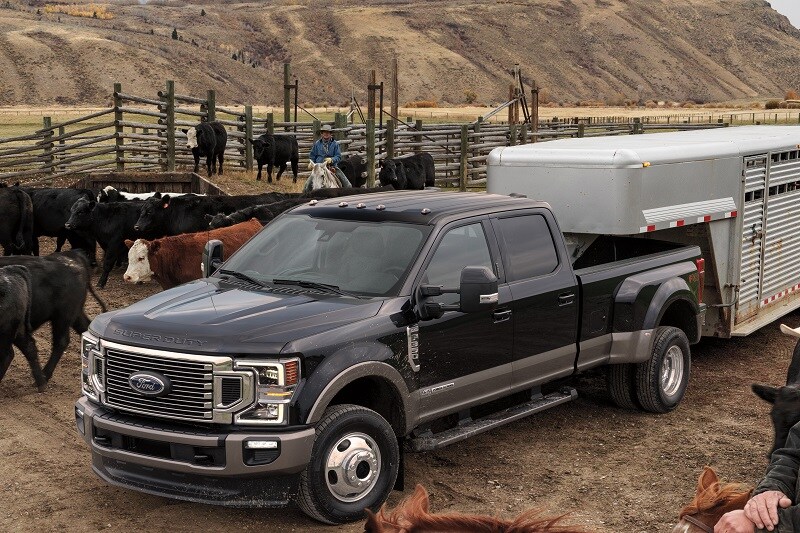 Despite RAM's higher peak torque, Ford is tops when it comes to maximum payload ratings. Properly configured, the F-350 can carry up to 7,850 pounds in its bed.
---
2021 Ford F-450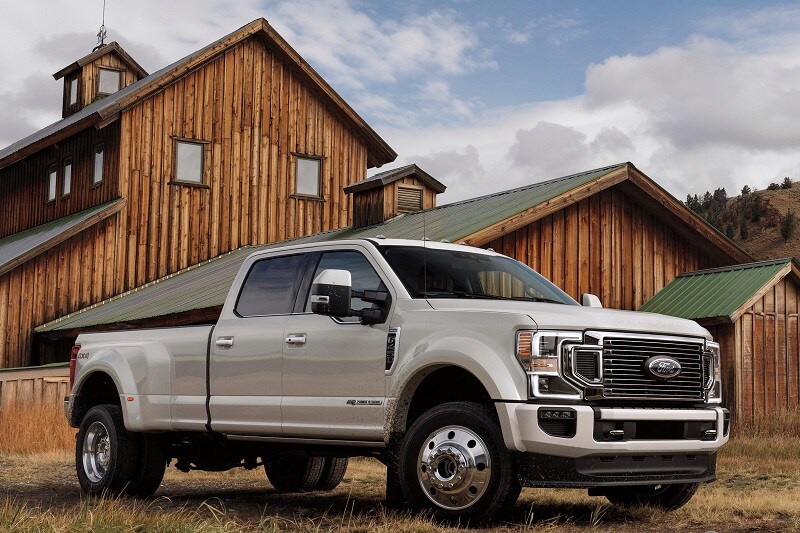 The F-350's brawnier sibling is only available with the Power Stroke diesel and dual rear wheels, which help it conventionally tow a maximum of 24,200 pounds and put a 1,200-pound gap between it and the best-equipped RAM 3500. The Duramax diesel-powered GMC Sierra 3500 maxes out at an even 20,000 pounds.
---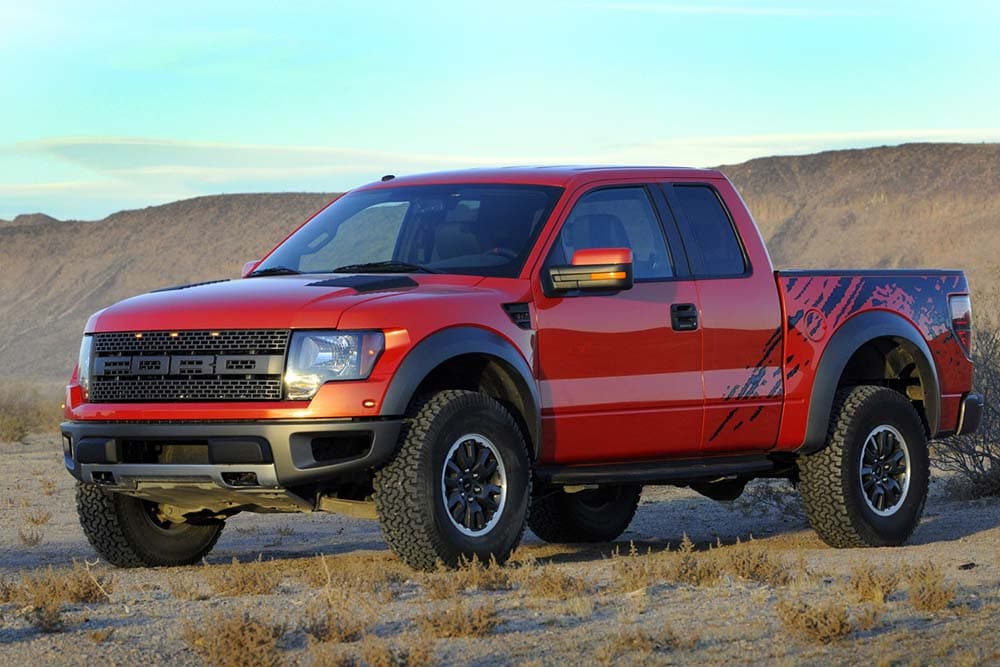 Pickup & Truck Research
For work or pleasure, a truck is more than just a workhorse. Get reviews and news featuring this American classic.
---
More Research
Browse more automotive research than you can shake a stick shift at.
---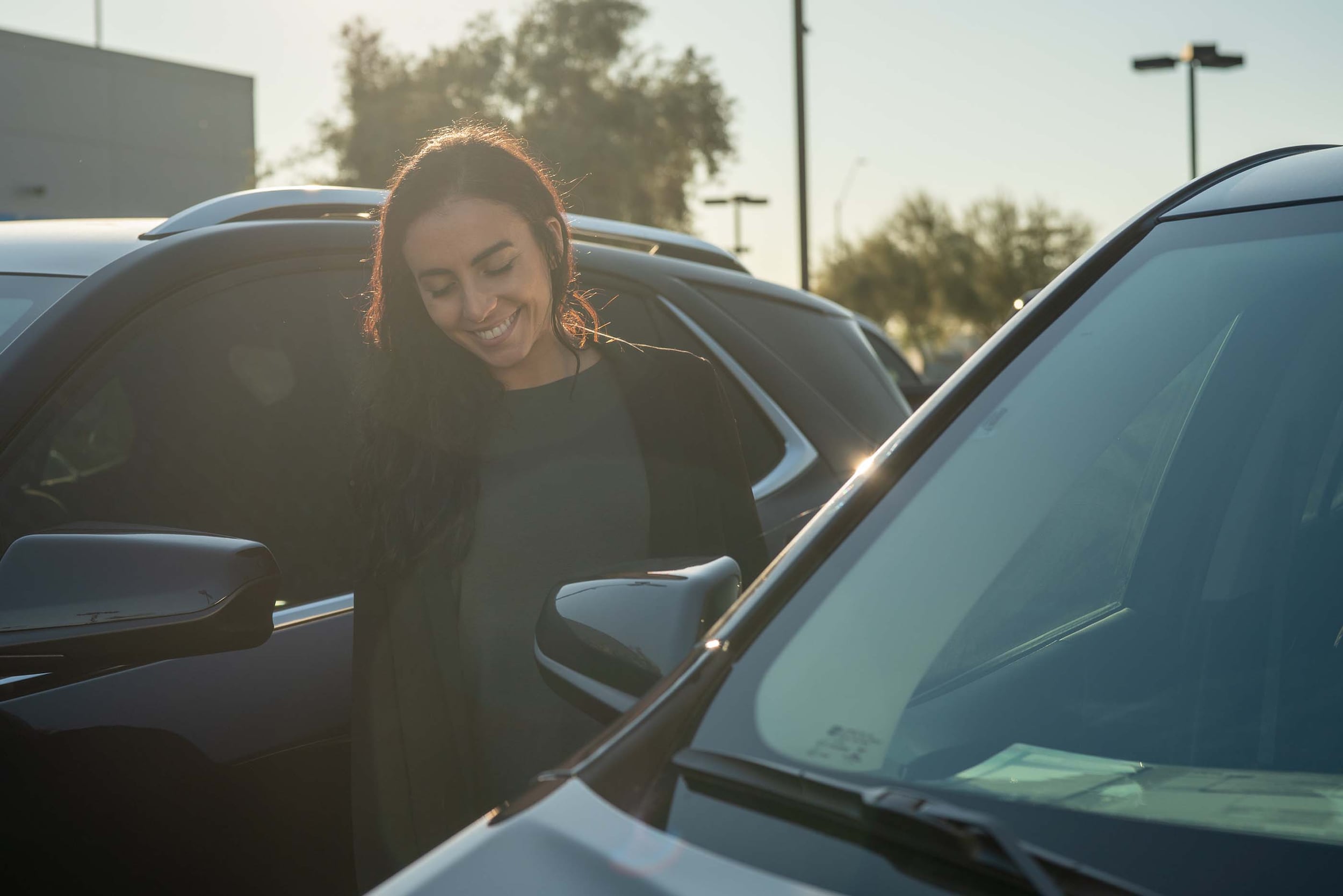 Test Drive Reviews
Our automotive experts at AutoNation Drive weigh in on price, safety, and performance of popular cars, trucks, and SUVs.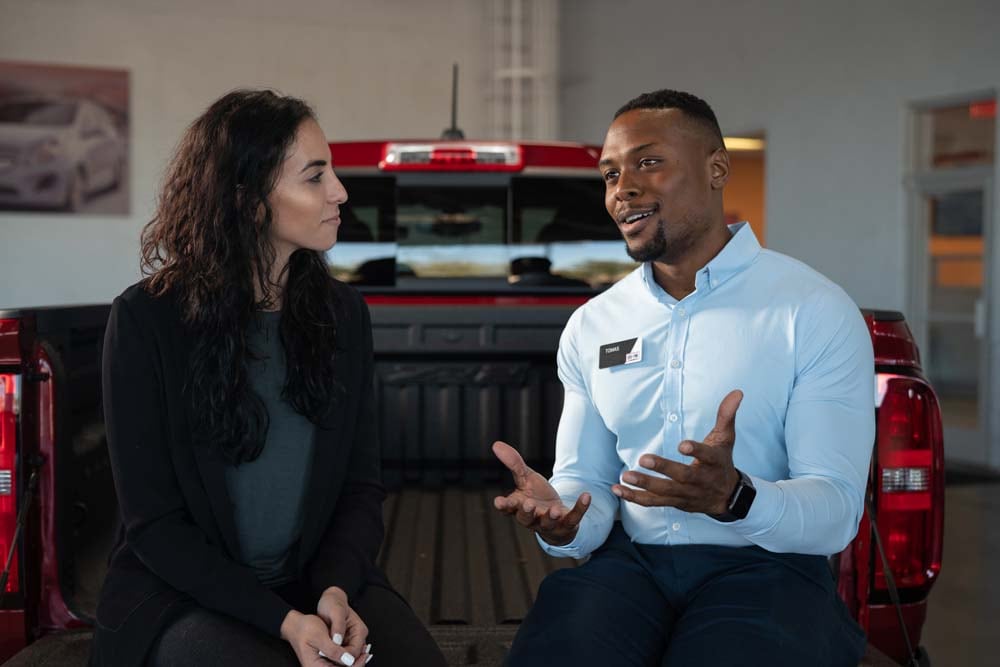 Car Buying Advice
If you're buying a car, truck, or SUV, the chances are - you need help. Don't worry. Our automotive experts are here to help.
---
*MSRP excludes tax, license, registration, destination charge and options. Dealer prices may vary.
**Based on EPA mileage ratings. Your mileage will vary depending on specific vehicle trim, how you drive and maintain your vehicle, driving conditions, and other factors.