Editor's Picks: Our Favorite Compact SUVs for 2021
---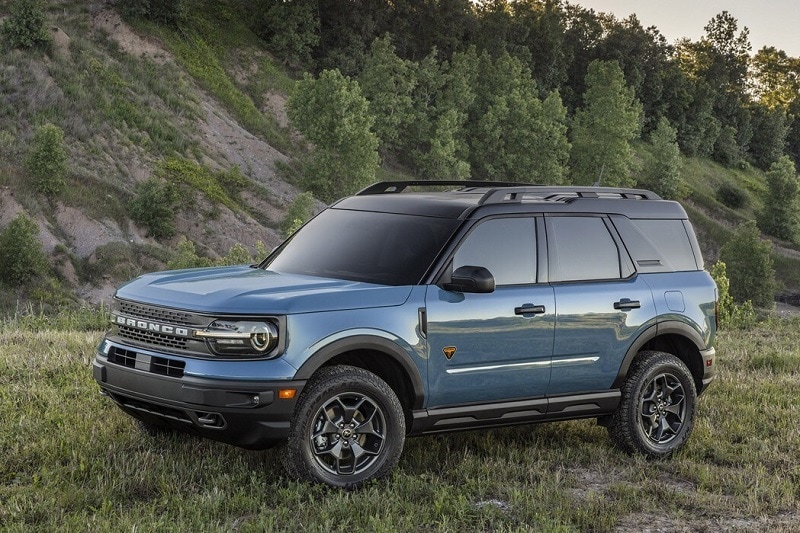 Compact vehicles represent the best combination of efficiency and affordability, and if you're looking to maximize practicality and passenger space, compact SUVs are the way to go. These vehicles are ideal for buyers who want the versatility and functionality of an SUV with the value of a compact car. While the market is packed with options in this segment, not everything is created equal. Here are AutoNation Drive's favorite compact SUVs for 2021.
---
Toyota RAV4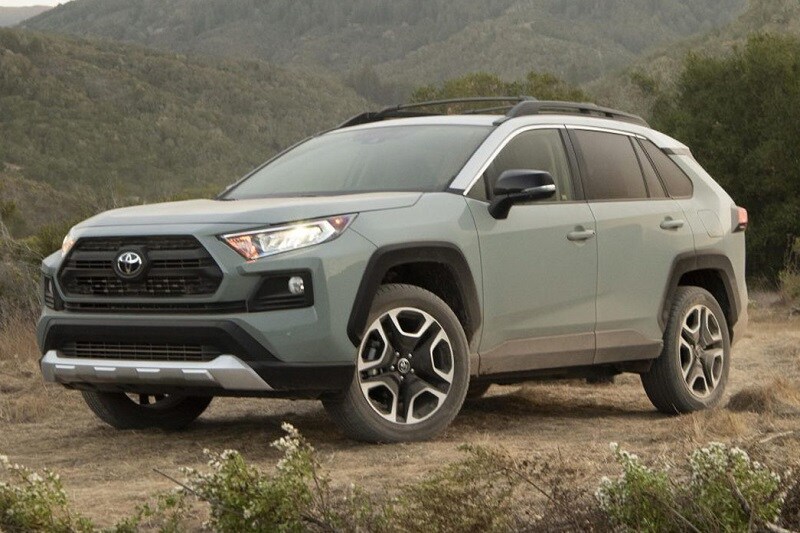 Introduced in 1994, the Toyota RAV4 was one of the earliest examples of a modern compact SUV, and the current version of this SUV continues to be an innovating and top-selling offering in the compact SUV segment. The 2021 Toyota RAV4 stands out from other compact SUVs with advanced fuel-efficient models like the RAV4 Hybrid and the RAV4 Prime plug-in hybrid, but this small SUV is ready for any family outing, thanks to available trim levels such as the RAV4 Adventure and the all-new RAV4 TRD Off-Road. Best of all, the 2021 Toyota RAV4 has a starting price of $26,250 and EPA-rated fuel economy estimates of up to 30 mpg in combined driving for the non-hybrid model. With stats like these, it's no wonder that the RAV4 is the best-selling compact SUV.
---
Honda CR-V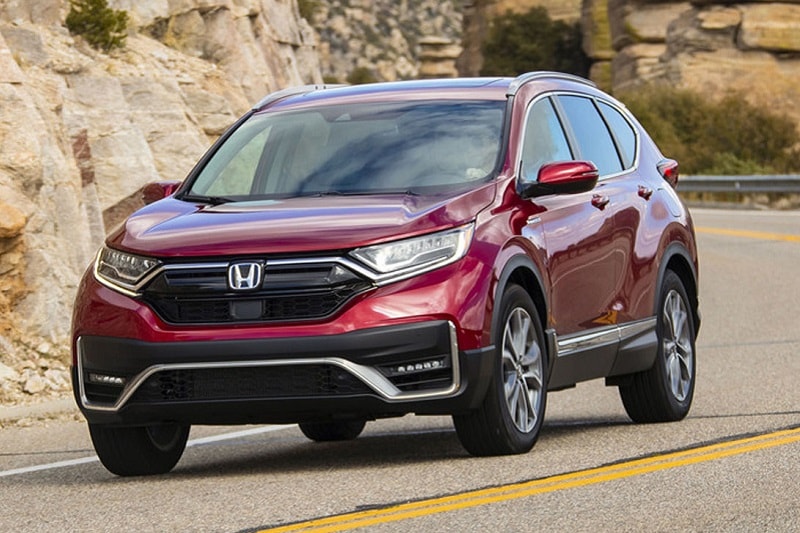 Like the RAV4, the Honda CR-V helped popularize the modern compact SUV segment, and along with a facelift for the 2020 model year, Honda introduced the first-ever CR-V Hybrid, shown here. With a starting price of $25,350, the 2021 Honda CR-V is one of the most affordable compact SUVs on the market, and its EPA-rated fuel economy estimates (up to 30 mpg in combined driving) make even the non-hybrid model an economical option.
---
Nissan Rogue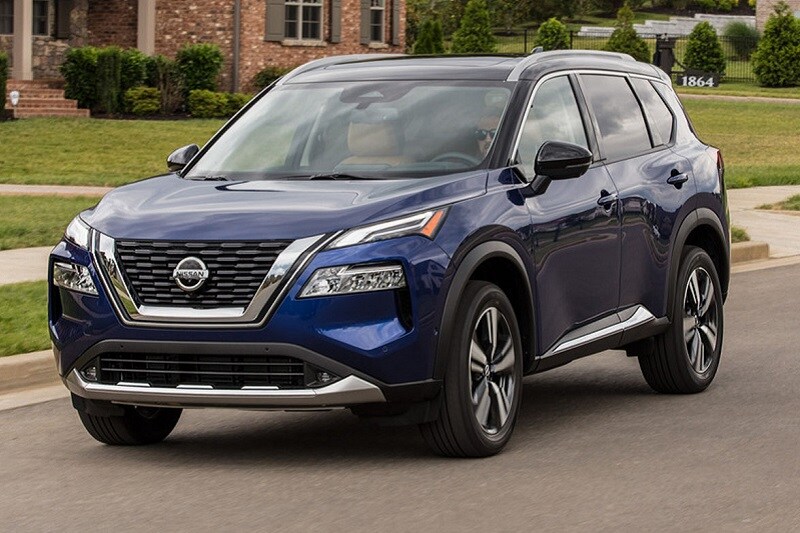 Nissan was relatively late to the compact SUV market, as the Rogue didn't debut until 2007. But this model has been one of the segment's top sellers since its introduction. Completely redesigned for the 2021 model year, the Nissan Rogue packs plenty of safety and style into its compact proportions. The 2021 Nissan Rogue has a starting price of $25,850, and EPA-rated fuel economy estimates of up to 33 mpg in combined driving.
---
Ford Bronco Sport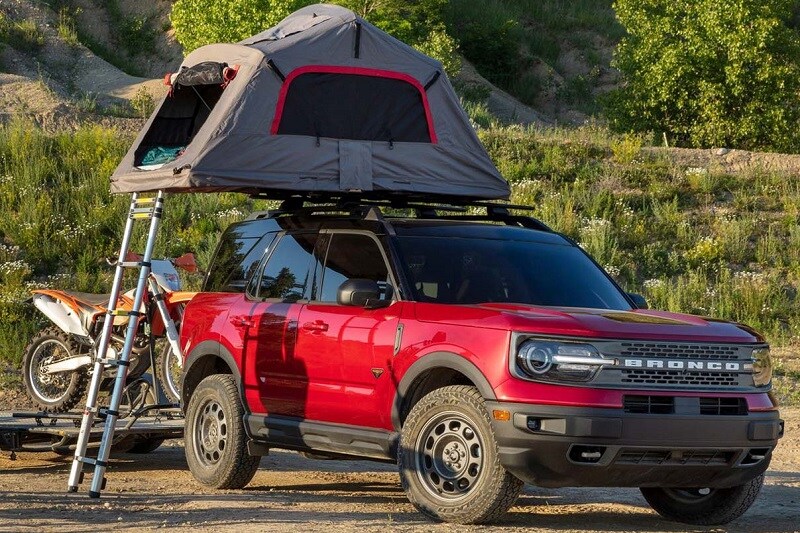 If you're looking for a cool, old-school compact SUV with style and capability, the all-new 2021 Ford Bronco Sport is a great choice. Based on the Ford Escape, the Bronco Sport backs up its rugged looks with standard four-wheel drive, which makes it slightly more expensive and less fuel efficient than front-wheel drive compact SUVs. The 2021 Ford Bronco Sport starts at $27,215, and it has EPA-rated fuel economy estimates of up to 26 mpg in combined driving.
---
2021 GMC Terrain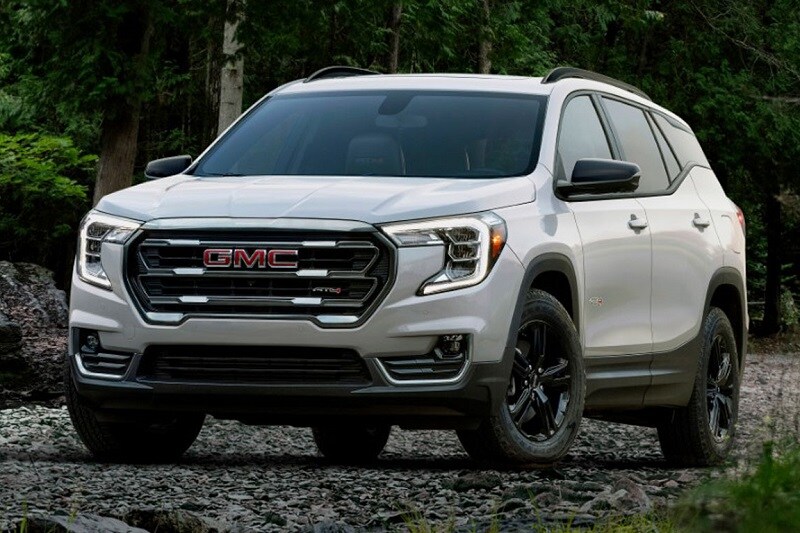 GMC might be known for its big pickup trucks and SUVs, but the GMC Terrain is an extremely versatile option in the compact SUV segment. First, the Terrain offers class-leading technology, luxury, and style. But when equipped with GMC's iconic Denali trim level, the 2022 model year will also see an all-new off-road AT4 model.The current 2021 GMC Terrain is also the most affordable compact SUV on this list, as it starts at just $26,195, and it has EPA-rated fuel economy estimates of up to 27 mpg in combined driving.
---
2021 Volkswagen Tiguan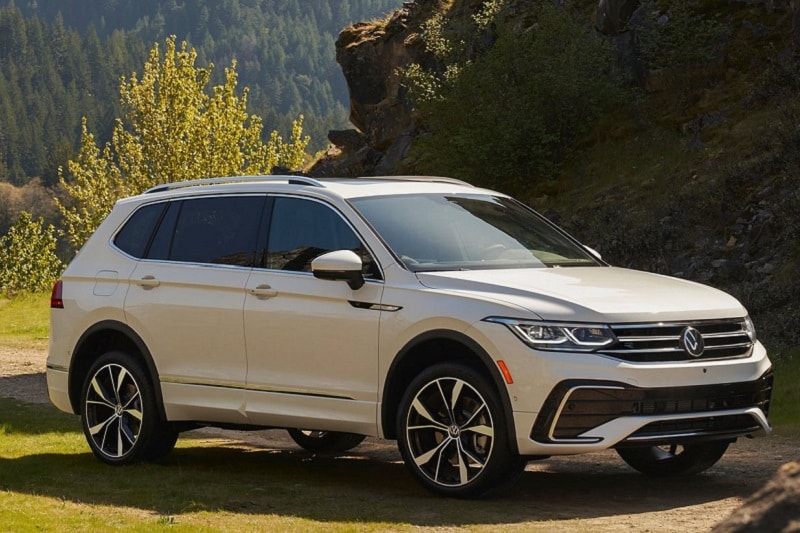 There are plenty of reasons to appreciate the 2021 Volkswagen Tiguan, but the biggest is the fact that it comes available with an optional third-row. With this option, the Tiguan boasts a seven-passenger seating configuration, and more importantly, the 2021 Volkswagen Tiguan stands as the most affordable three-row SUV on the market. An updated Tiguan is coming for the 2022 model year, but the 2021 Tiguan has EPA-rated fuel economy estimates of up to 25 mpg in combined driving.
Shop Volkswagen Tiguan Inventory
---
2022 Hyundai Tucson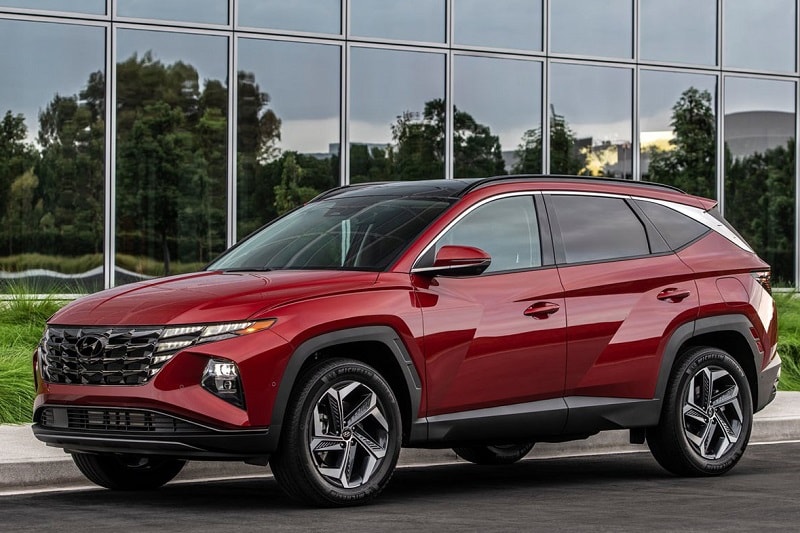 Historically speaking, compact SUVs aren't really known for their cutting-edge design work, but the 2022 Hyundai Tucson changes all that. The new Tucson might pack a new style and equally new hybrid powertrain option, but it still has the same value and efficiency for which Hyundai is known. With a starting price of $26,250, the 2022 Hyundai Tucson is one of the more affordable compact SUVs. It's also an extremely efficient option in this segment, as the non-hybrid model is EPA-rated at up to 29 mpg in combined driving.
---
Jeffrey N. Ross | Jul 12, 2021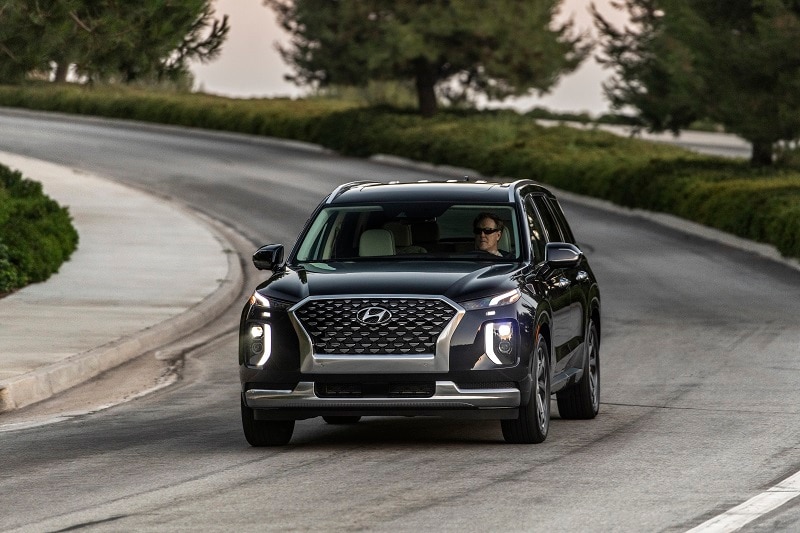 Hyundai Trim Levels Guide
Learn about the trim package options and features for popular Hyundai cars, trucks, and SUVs.
---
More Research
Browse more automotive research than you can shake a stick shift at.
---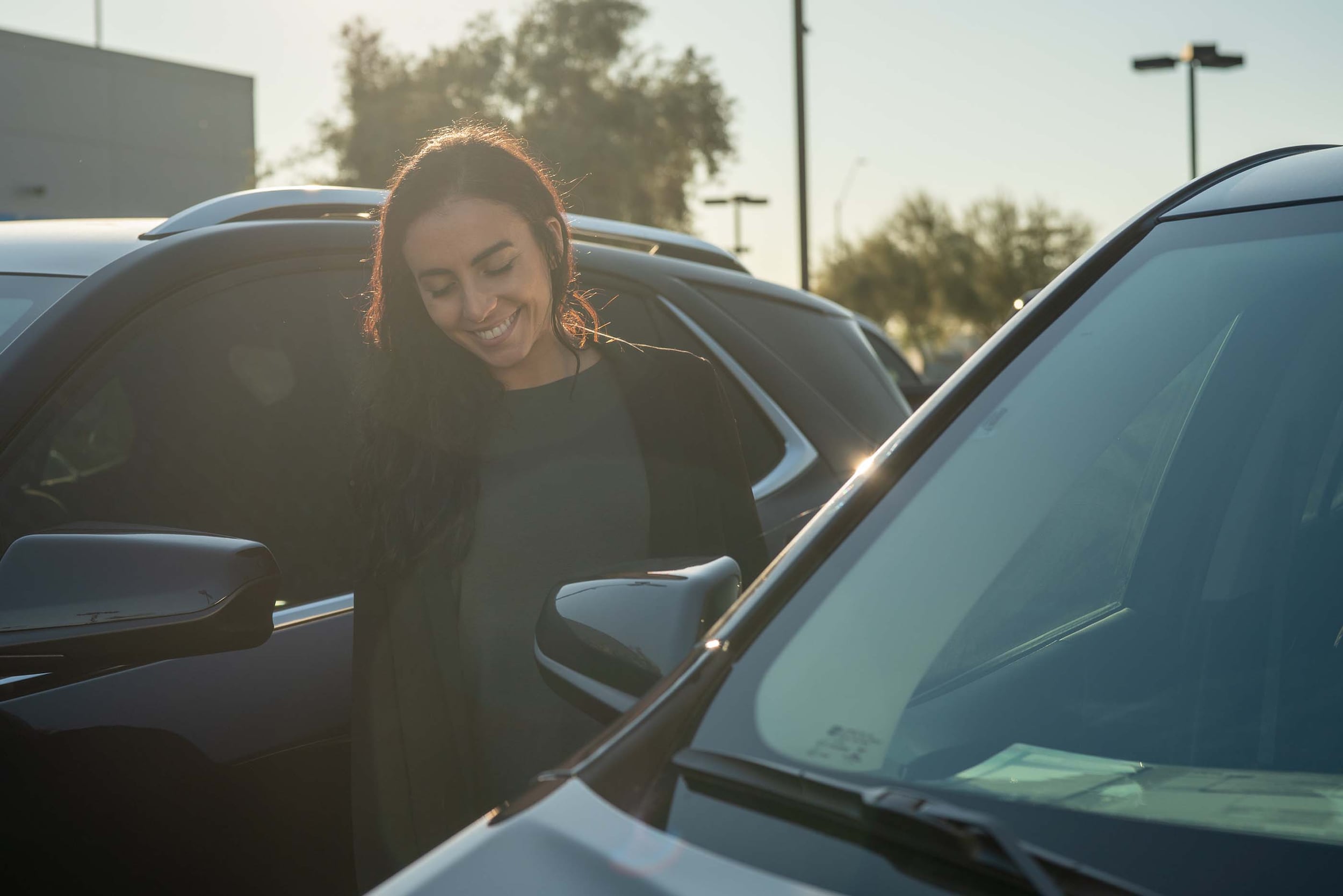 Test Drive Reviews
Our automotive experts at AutoNation Drive weigh in on price, safety, and performance of popular cars, trucks, and SUVs.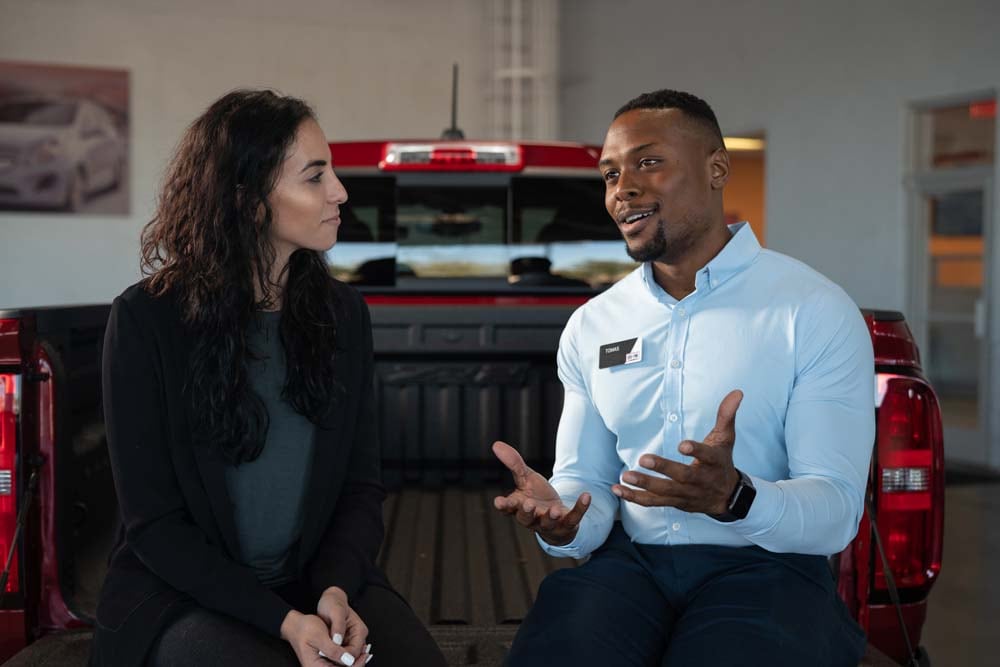 Car Buying Advice
If you're buying a car, truck, or SUV, the chances are - you need help. Don't worry. Our automotive experts are here to help.
---
*MSRP excludes tax, license, registration, destination charge and options. Dealer prices may vary.
**Based on EPA mileage ratings. Your mileage will vary depending on specific vehicle trim, how you drive and maintain your vehicle, driving conditions, and other factors.