Derek Shiekhi | Feb 03, 2021
---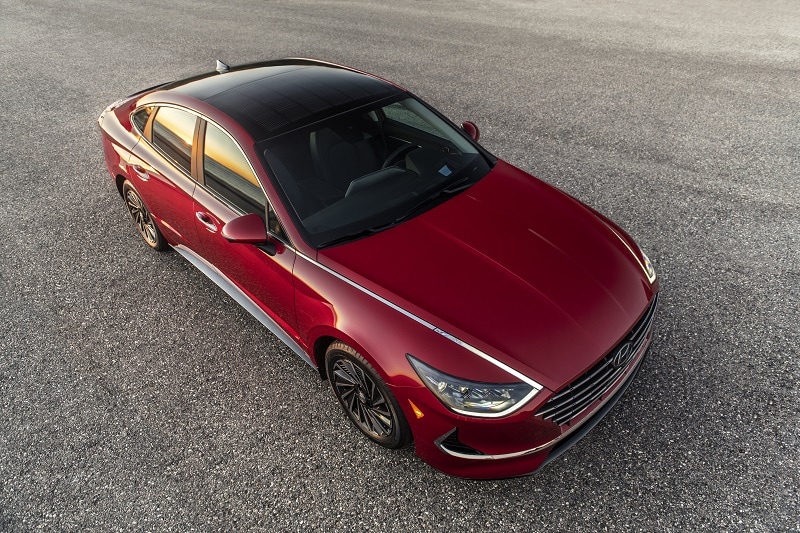 So you've decided it's time to get a new vehicle. That's the first step in your buying journey and it takes you to the head of three different paths. On one side, there's the route that takes you toward a variety of gas- and diesel-powered vehicles.
On the other side, you'll see the way to fully electric vehicles. If you go right down the middle between those two, you'll discover a multitude of hybrid vehicles, which combine the familiarity of a traditional gas engine with the fuel economy enhancement of an electric motor and battery pack. We're shedding some light on that path by showcasing five 2021 hybrid models you can find at your local AutoNation dealership today.
---
2021 Honda Insight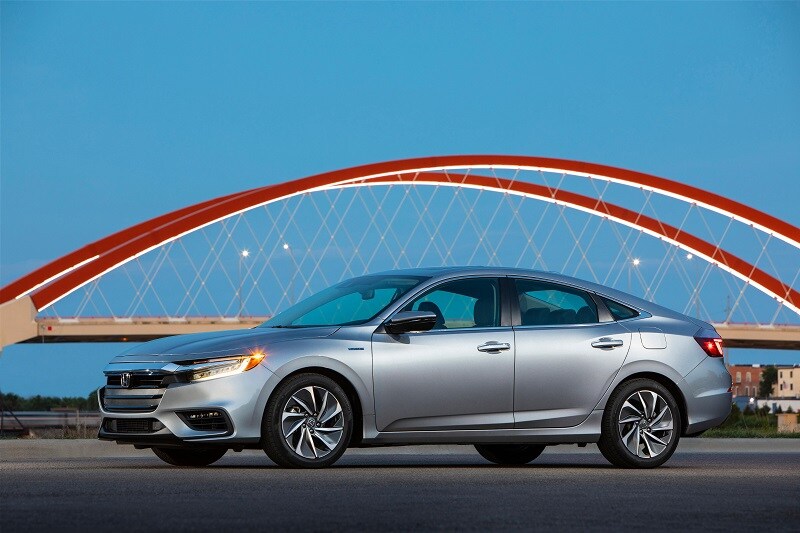 Honda offers a wide array of alternative fuel vehicles, including a hybrid version of the CR-V, plug-in hybrid and even a car that runs on a fuel cell.
The most affordable of the group is the Insight sedan. What makes the Insight even more budget friendly is its combination of a 1.5-liter inline four-cylinder engine, electric motor and lithium-ion battery pack. Altogether, those generate 151.5 horsepower - and, thanks to the help of an electronic continuously variable transmission (e-CVT), fuel economy figures as high as 55 city, 49 highway and 52 combined mpg**.
Shop Honda Insight Hybrid Inventory
---
2021 Honda Accord Hybrid 
See? We told you Honda has a lot of alt-fuel vehicle options. The Insight's bigger sibling has more power to match its larger dimensions. The Accord Hybrid's 2.0-liter inline four-cylinder engine, electric motor and lithium-ion battery produce a total of 212 horsepower.
Honda found a way to fit the battery under the rear seats, so the Accord Hybrid still has as much trunk space (16.7 cubic feet) as the traditional Accord. The best part? The Hybrid has significantly higher fuel economy. It can rack up 48 mpg** whether it's in the city, on the highway or driving through a mix of both.
Shop Honda Accord Hybrid Inventory
---
2021 Hyundai Sonata Hybrid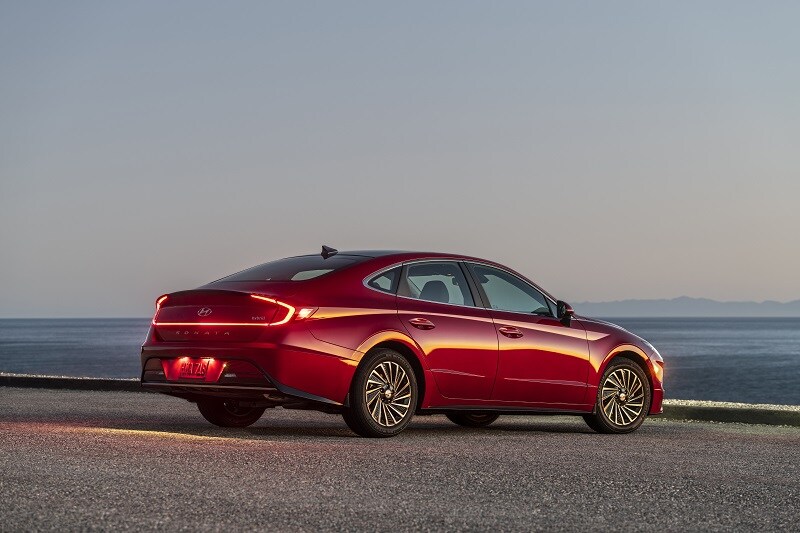 It's easy to look at the Sonata Hybrid and forget all about its fuel economy because there are just so many eye-catching things to see before you even think about popping the hood.
For starters, there's its sculpted, coupe-like body. Then there are those unique LED light strips that flank the end of the hood. Even the roof stands out. To make the Sonata Hybrid even more efficient, Hyundai offers it with a solar roof panel that can boost driving range by nearly two miles a day or approximately 700 miles a year, according to Hyundai's estimates.
But once you get an eyeful of those features and take a look at the Sonata Hybrid's powertrain, you'll still like what you see. Its combination of a 2.0-liter I4 engine, 39-kW electric motor and 270-volt lithium-ion polymer battery generates 192 net horsepower and fuel economy ratings of up to 50 city, 54 highway and 52 combined mpg**.
Shop Hyundai Sonata Hybrid Inventory
---
2021 RAM 1500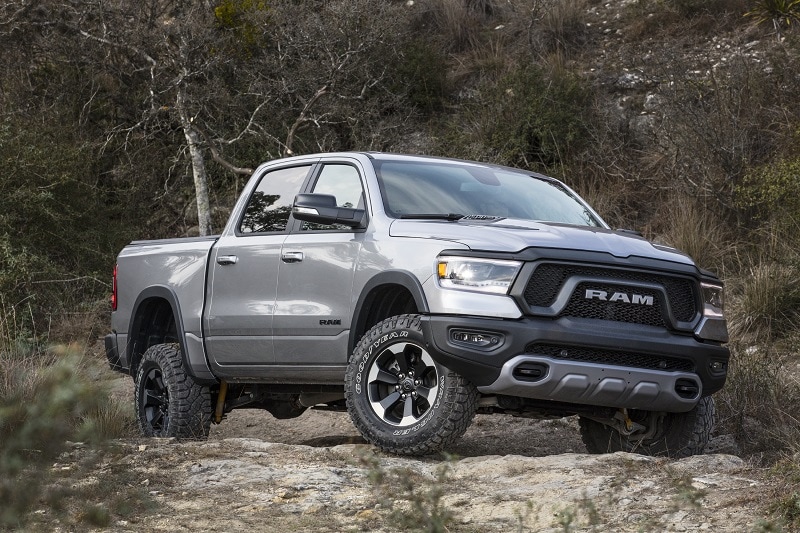 This is not a typo. There is actually a truck on this list. In fact, you can get the RAM 1500 with two different engines equipped with RAM's mild hybrid technology, aka eTorque. It consists of a belt-driven motor generator and 48-volt lithium-ion Nickel Manganese Cobalt (NMC)-Graphite battery pack.
The base engine in the RAM 1500 is an eTorque version of the 3.6-liter Pentastar V6. The eTorque system doesn't change the engine's total output of 305 horsepower and 269 lb-ft of torque, but it does supply an additional 90 lb-ft in certain instances and gives a properly equipped V6-powered RAM 1500 comparatively better fuel economy and the ability to tow up to 7,730 pounds.
There's an eTorque variant of the mighty 5.7-liter HEMI V8, too. That cranks out 395 horsepower and 410 lb-ft of torque and gets an additional 130 lb-ft of eTorque grunt when it needs it. In the right truck configuration, that setup can help the RAM 1500 pull 12,750 pounds, or 1,140 pounds more than what a 1500 with the regular HEMI can do.
---
2021 Toyota Corolla Hybrid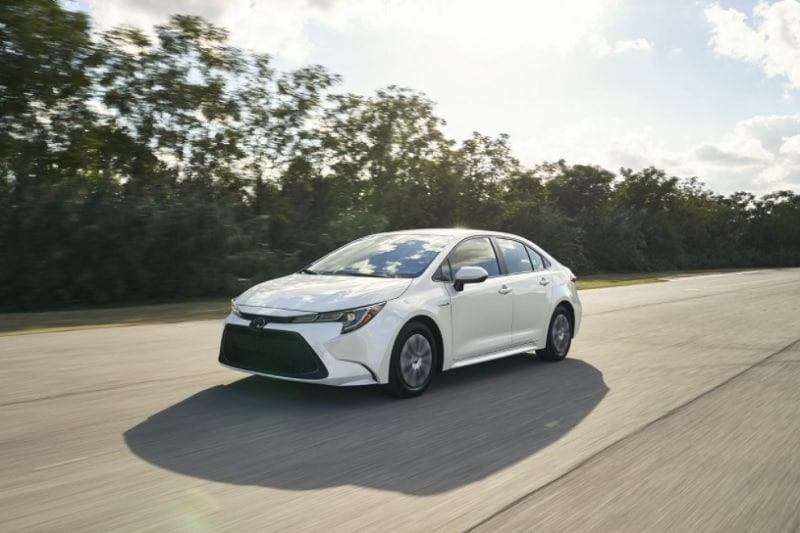 Toyota keeps it simple with the hybrid version of its legendary economy car. There's only one trim level, LE, and one options package, Blind Spot Monitor with Rear Cross-Traffic Alert.
The Corolla Hybrid's powertrain is more complex, but its results are easy to understand and appreciate. The 1.8-liter I4 engine, two electric motor/generators and nickel-metal hydride (Ni-MH) battery pack enable the Corolla Hybrid to cover 53 city, 52 highway or 52 combined miles on one gallon of gas**.
Shop Toyota Corolla Hybrid Inventory
---
Fuel economy has always been top of mind, but as hybrid cars become more and more available, you might find yourself wondering just how much you could save with a hybrid option. Be sure to check out the latest hybrid models at your local AutoNation dealership today.