Derek Shiekhi | Oct 14, 2020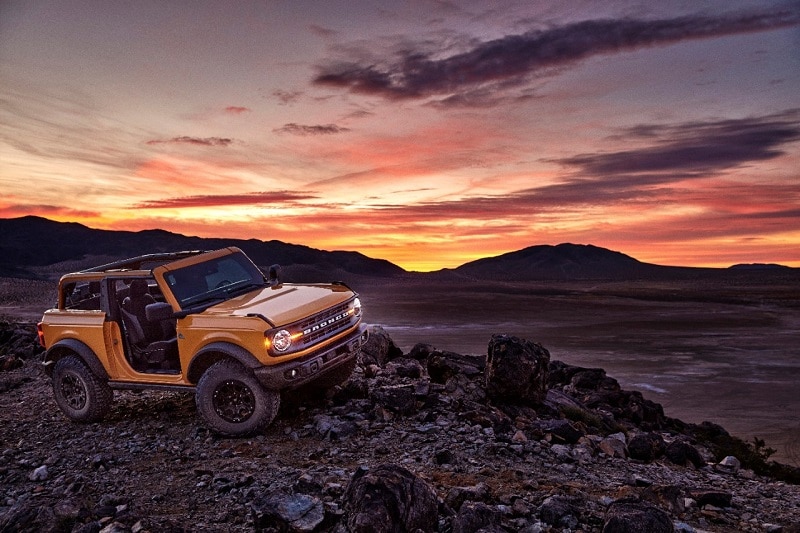 The 2021 model year will be full of great new models, including a reborn icon, an "apex predator," and one company's first-ever SUV. These are just some of the 2021 vehicles you'll be able to find in AutoNation dealerships.
---
2021 Acura TLX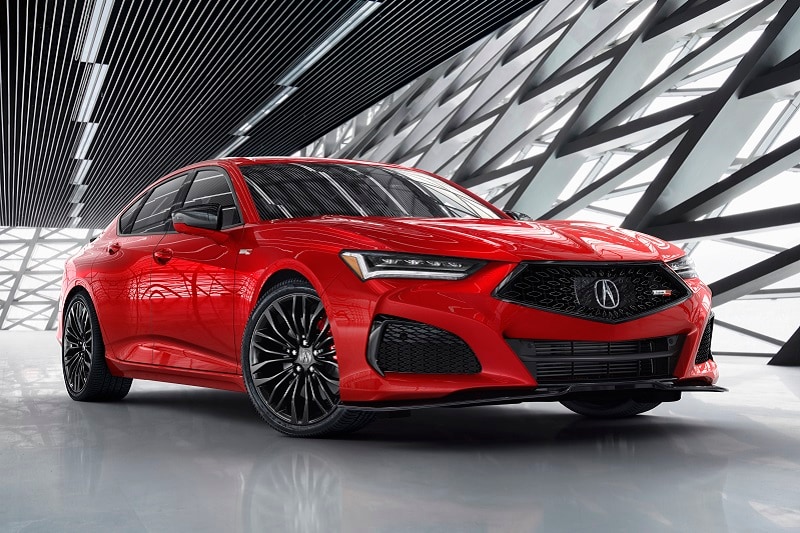 The sport sedan is alive and well at Acura. The 2021 TLX is based on a new platform with a longer wheelbase and wrapped in aggressively styled bodywork inspired by the bold Acura Precision and Type S Concept cars. It's longer, lower and wider than its predecessor and significantly more powerful. The TLX's new base engine is a turbocharged 2.0-liter I4 that generates 272 horsepower and 280 lb-ft of torque - increases of 66 and 98, respectively, compared to the 2020 TLX's naturally aspirated 2.4-liter engine.
After being absent from the Acura lineup for more than a decade, the Type-S performance model returns for 2021. That comes standard with a new turbocharged 3.5-liter V6 and Acura's torque-vectoring Super Handling All-Wheel Drive (SH-AWD) system.
Look for the 2021 TLX in AutoNation Acura dealerships this fall. Expect a starting price in the mid-$30,000 range. Acura will release specs on the Type-S closer to its on-sale date, which is slated to be sometime in spring 2021.
---
2021 Ford Bronco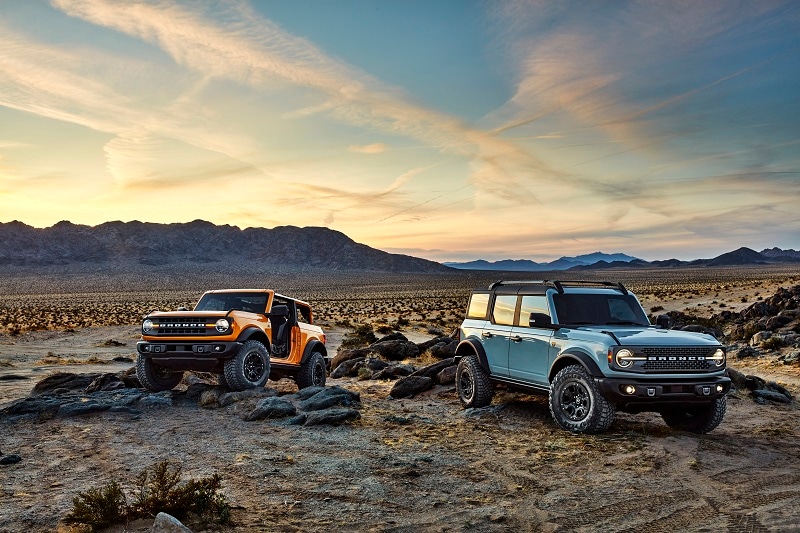 The 2021 model year is going to be huge for Ford. Not only is it going to release a new F-150 lineup that features a first-ever hybrid model (we covered it in depth here on AutoNation Drive), it's going to - finally - sell an all-new Bronco.
Like its Jeep Wrangler competitor, the Bronco will be available in two- and four-door body styles and offer removable doors and a variety of removable roof configurations. Power will come from either a 2.3-liter EcoBoost four-cylinder engine with 270 horsepower and 310 lb-ft or a 2.7-liter EcoBoost V6 that produces 310 horsepower and 400 lb-ft. A ten-speed automatic is available for both power plants; opting for the I4 allows you to choose a new seven-speed manual gearbox with a special "Crawler" gear for getting over especially rough surfaces.
No matter what kind of land you take the Bronco over, its Terrain Management System probably has a "G.O.A.T (Go Over Any Terrain) Mode" for it. The optional Sasquatch Package increases the Bronco's abilities by adding 35-inch tires, fender flares, high-clearance suspension with special Bilstein shocks and locking front and rear differentials.
Ford's plant in Wayne, Michigan will start rolling out new Broncos early next year. Prices start at $28.500. Ford anticipates it will start delivering Broncos in June 2021.
---
2021 Ford Mustang Mach-E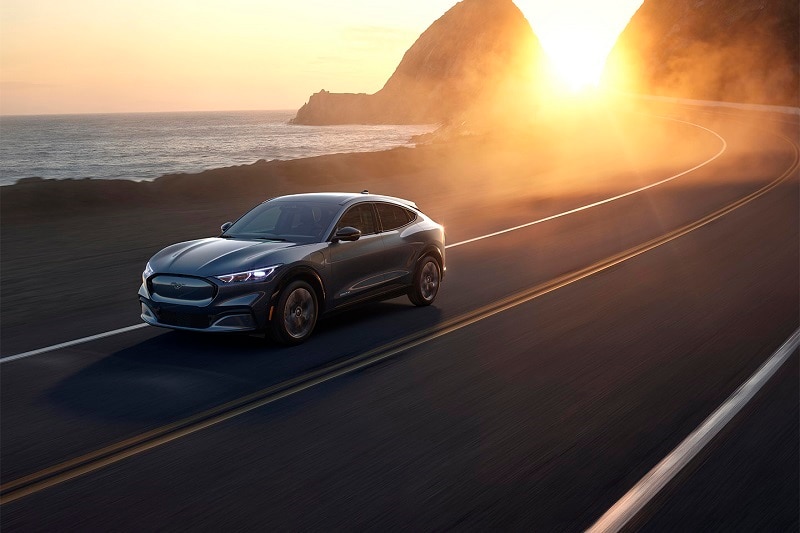 In 2018, Ford announced that it was going to discontinue its sedans and go all-in on SUVs. It went beyond just making gas-powered utility vehicles in various sizes by creating an all-electric performance SUV. That's also a Mustang.
Depending on how you spec the Mustang Mach-E, it can cover more than 300 miles on a full charge or zap its way to 60 mph in under four seconds. There's a Standard Range 75.7-kWh lithium-ion battery pack, as well as an Extended Range unit with 98.8 kWh of juice. Ford is targeting a sub-4-second time for the GT model. If everything goes according to the Blue Oval's plans, the GT Performance Edition will use its 459 horsepower and 612 lb-ft of torque to hit 60 mph in the mid 3s.
Expect to see the most revolutionary Mustang ever in AutoNation Ford showrooms late this year at a starting price of $43,895. Keep in mind that that does not include the available $7,500 Federal Tax Credit.
---
2021 Genesis GV80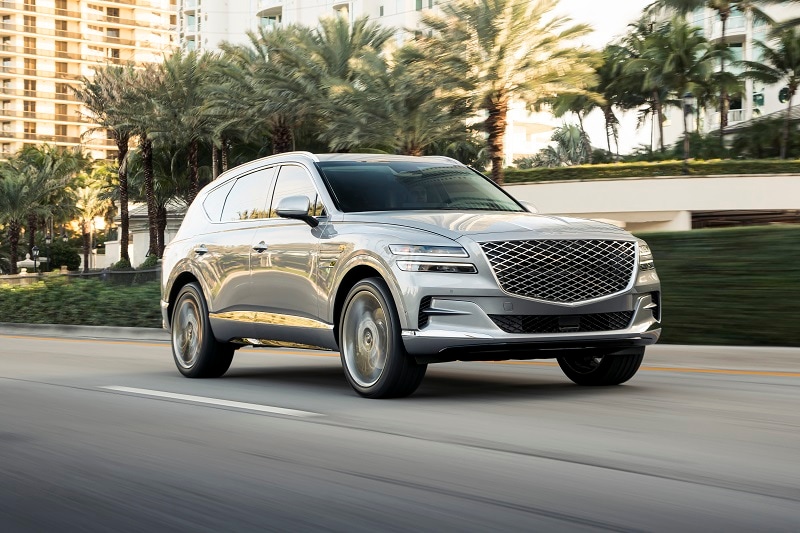 For the past several years, Hyundai's Genesis luxury brand has been challenging more established European automakers with its take on luxury and sport sedans. Now Genesis is expanding its portfolio of vehicles by entering the popular upscale SUV segment of the market with the GV80. With its prominent Crest Grille, slim Quad Lamps, dramatic greenhouse and stacked taillights, it's easy to spot.
The GV80's streamlined, elegant cabin blends refined materials with advanced technology, such as an Ergo Motion Driver's Seat designed to reduce fatigue, 14.5-inch infotainment screen and Road Active Noise Cancellation technology. Genesis offers the GV80 with a turbocharged 2.5-liter four-cylinder engine and twin-turbo 3.5-liter V6. All-wheel drive is standard on V6 models and available on those with the smaller engine.
Genesis's first-ever GV80 SUV rolls into AutoNation dealerships this fall. You can get a piece of the brand's history for yourself at a starting price of $48,900.
---
2021 Lexus LC 500 Convertible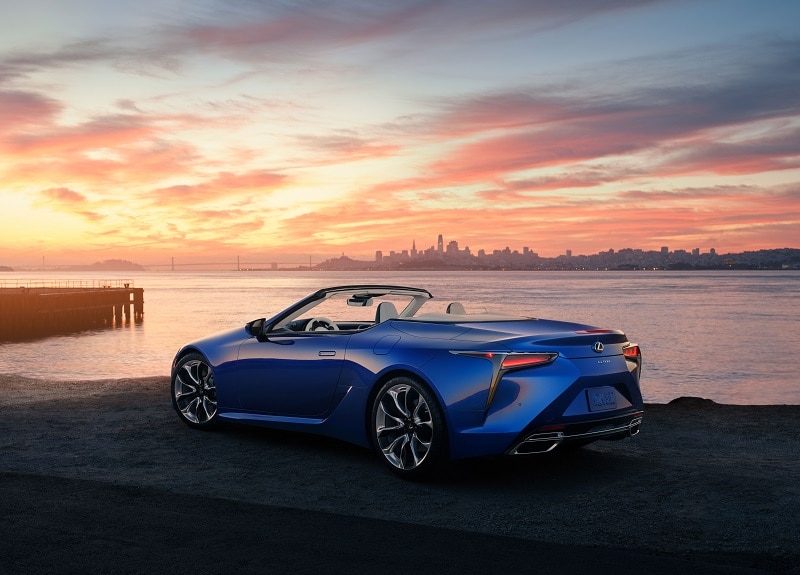 The LC was already a visually stunning car, thanks to its strong LF-LC concept car DNA. But Lexus found a way to make it even more of a head-turner. It didn't add power to the naturally aspirated 5.0-liter V8 or throw on an aggressive body kit. In fact, it didn't add anything. Lexus took away the hard top and replaced it with a power-folding fabric roof that stows away in 15 seconds. Additional upper-body heating vents in the seats make sure the cabin is perfectly warm during cold-weather drives. If you don't want to wait until the temperatures drop to go for an open-air drive in the 2021 LC 500 Convertible, you don't have to. You can find it in AutoNation Lexus dealerships this summer at a starting price of $101,000.
---
2021 RAM 1500 TRX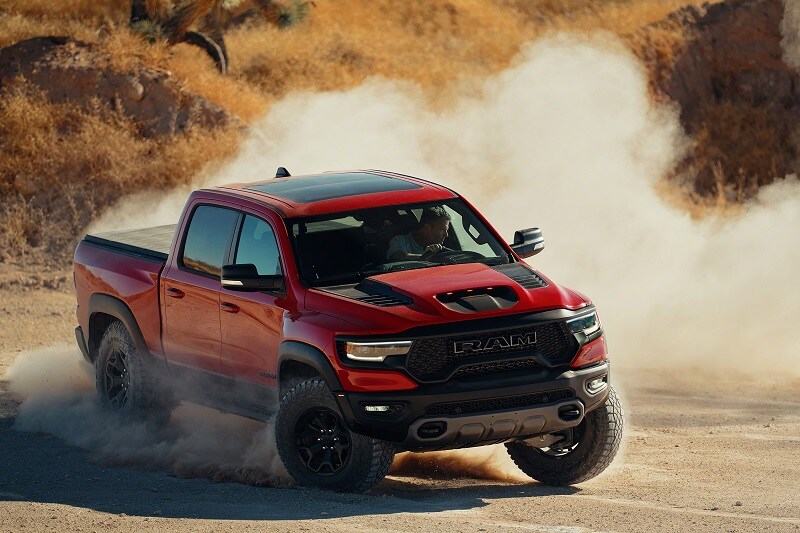 RAM is going after the Ford Raptor with its 2021 1500 TRX. If you read that as "T-Rex," don't feel weird. During the online reveal of its new high-performance pickup, RAM emphasized that millions of years ago, the T-Rex killed raptors.
RAM transformed the regular 1500 into an apex predator by beefing up its frame, widening its body by eight inches, raising its ride height by two inches and installing new suspension hardware that includes an independent front layout, 2.5-inch adaptive performance shocks and a solid rear axle with electronic locking rear differential.
Most importantly, RAM gave the TRX the power you'd expect to find in a vehicle named after such a legendary beast. It stuffed a supercharged 6.2-liter HEMI V8 under the TRX's functional hood scoop that cages in 702 horsepower and 650 lb-ft of torque. When you let all of that fury out through the TRX's standard 35-inch all-terrain tires, it can charge to 100 mph in 10.5 seconds. It'll take even less time to strike fear into Raptors on roads and trails everywhere.
If you want your very own pet TRX, you'll be able to take one home from your local AutoNation RAM dealership before the end of the year for a starting price of $70,095.