Andrew Chen  | Jan 26, 2021
---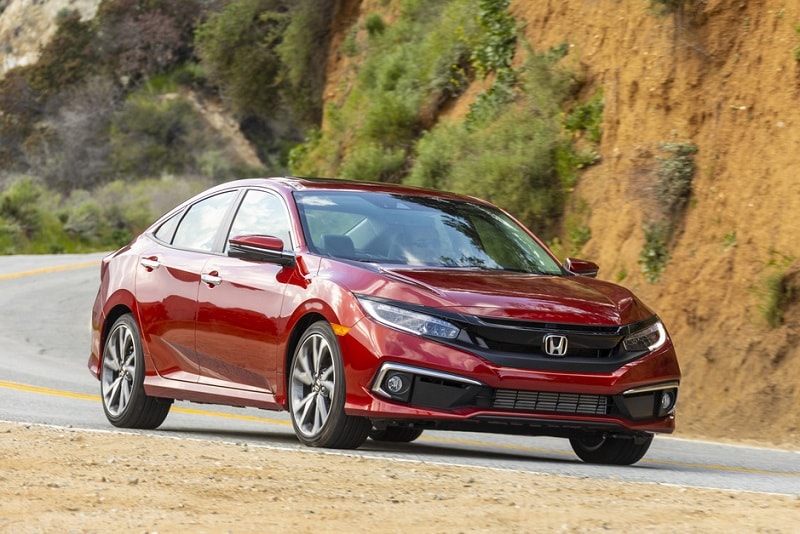 As far as compact cars are concerned, I can't name one more influential than the Honda Civic.
From being the practical car that helped people amidst an international oil crisis to becoming a pop culture icon, there are few cars that are as globally recognized. The Civic is largely synonymous with the phrase "reliable compact car," much like Kleenex is used to refer to any type of tissue paper.
And it doesn't show any signs of slowing its dominance in the market as sales numbers remain strong, and its fan base continues to grow.
Let's take a closer look at the history of the Honda Civic and the key events that made it a mainstay of automotive culture.
---
A New Challenger Arrives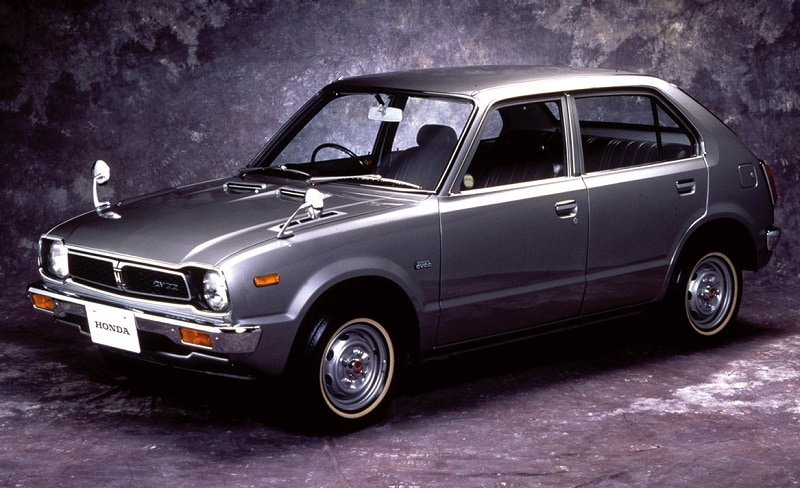 The Honda Civic debuted in North America in 1972 during an international oil crisis and the introduction of stricter emissions standards.
The golden age of muscle cars was coming to an end, and Americans were looking for more fuel efficient options that didn't sacrifice all the fun of driving. It was the right place and right time for the Honda Civic -- then categorized as a subcompact car -- and was immediately popular for American customers thanks to its build quality, driving dynamics, and most importantly fuel efficiency.
Stricter U.S. emissions standards also led Honda to invest in developing the Compound Vortex Controlled Combustion (CVCC) engine instead of just bolting on catalytic converters. This more efficient engine meant the Civic could still use leaded gasoline while complying with the new emissions standards, making it popular for its flexibility and versatility. In fact, the EPA ranked the Civic as the most fuel-efficient vehicle in America in 1977, which solidified its reputation as a desirable and economic choice for customers.
Through the years, the Civic would continue to undergo redesigns, featuring larger and more body styles, including a four-door sedan and a fastback coupe called the CRX. The Civic Si model came during its third generation and offered more performance and better handling.
---
Making a Name in Pop Culture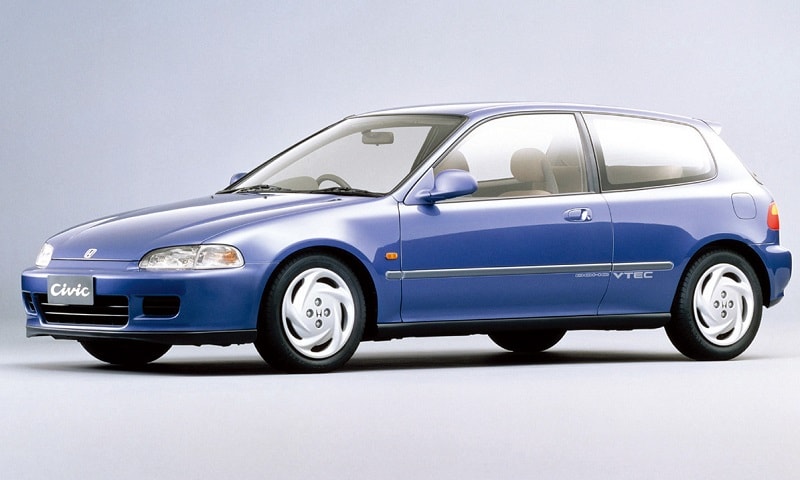 Not satisfied with just being a practical vehicle, Honda was keen on making sure the Civic remained fun to drive. The most notable change was the introduction of a double-wishbone suspension setup for the front and rear. This greatly improved handling, and the Civic quickly became a top choice for custom tuners and aftermarket modifications.
Soon after, Honda added its variable-valve timing (VTEC) engines to the Civic, and unknowingly launched a new era of sport compact car enthusiasm. VTEC engines offered two camshaft profiles -- one for fuel-saving daily driving, and the other for performance -- and could rev to 8,200 RPM. This quickly became the reference for compact car performance, and other manufacturers scrambled to replicate the engineering and success of the Civic.
Honda offered racing-inspired engineering and power via an affordable and practical car, and its fandom spread quickly across America. You could pick up almost any car magazine and easily find a Honda Civic being featured. The Civic even landed a starring role in the now-legendary Fast & Furious blockbuster movie franchise.
---
Continued Innovation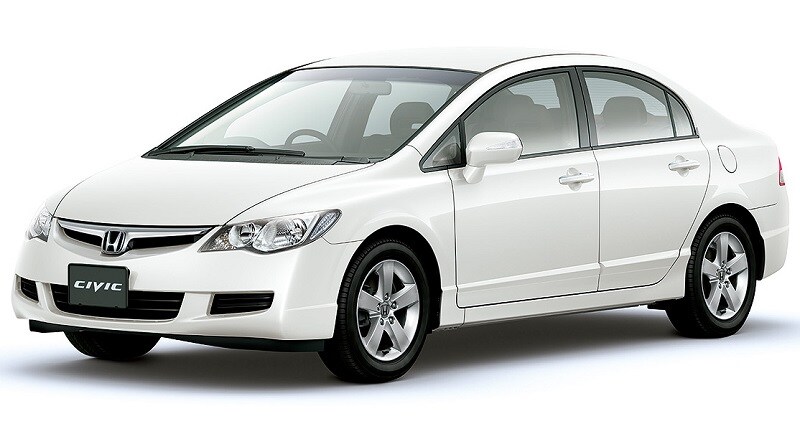 In the early 2000s, Honda took the Civic through a major redesign, replacing the double-wishbone front suspension with McPherson struts. This architecture change allowed the interior of the car to offer more room, and leveled-up the Civic from a "subcompact" categorization to "compact."
Another major change was the debut of the first-ever Civic Hybrid. Emphasizing Honda's commitment to fuel efficiency, the Civic Hybrid was the first to be certified as an Advanced Technology Partial Zero-Emissions Vehicle (AT-PZEV) by the California Air Resource Board (CARB).
Just like its powertrains, Honda continued to diversify its platforms for the coupe and sedan versions of the Civic, developing distinct driving dynamics for each one.
---
Honda Civic Today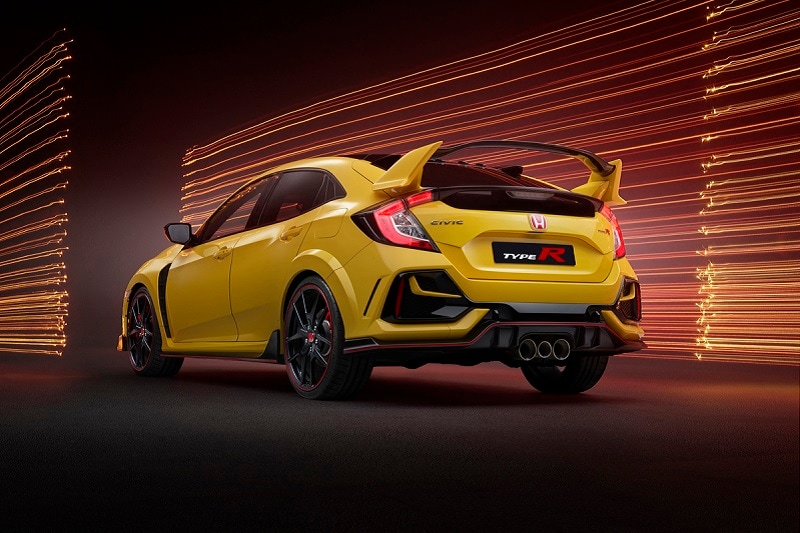 Following its trend of being the first in the industry, the modern Civic (2012 to 2015 model years) offered advanced tech amenities, like Bluetooth connectivity, streaming radio, and a standard rearview camera - a feature that was still mostly found as a luxury upgrade for larger, more expensive vehicles.
Buyers also had more choices when it came to trims and pricing with the introduction of an SE model. Of course, fuel efficiency is always a priority, and the Civic offered an eye-opening 41 mpg highway and 31 mpg city. If you're looking for a pre-owned vehicle, a 2012 to 2015 Honda Civic would be a great place to start since it marked a significant upgrade in technology and design.
The 2021 Civic continues to embody all of Honda's design and performance philosophies, offering unmatched reliability, cutting-edge technology, incredible fuel-efficiency, and most important of all, a rewarding driving experience.
Explore everything the Honda Civic has to offer by visiting your local AutoNation Honda dealership.