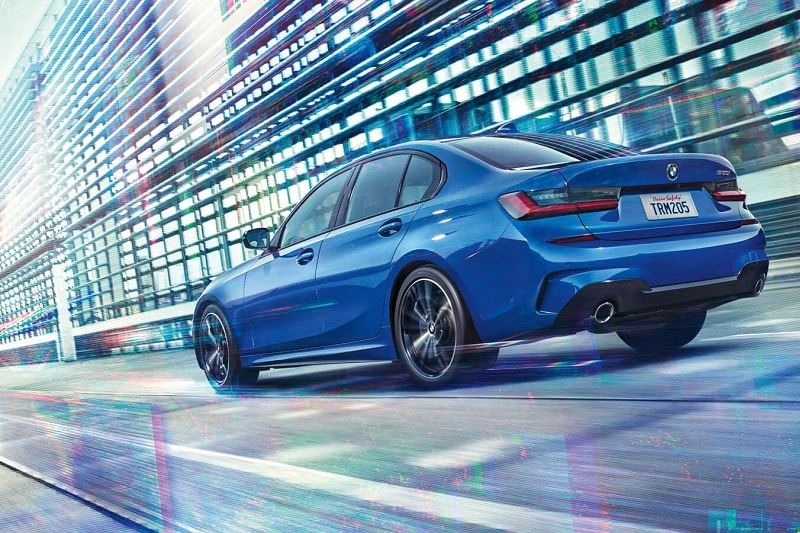 AutoNation dealerships carry cars of all kinds. Whether you're looking for a coupe, sedan, hybrid, electric car, or hot hatch, you can find it in one of our showrooms. And you don't have to search hard for one with a five-star Overall Safety Rating from the National Highway Traffic Safety Administration. In fact, we've compiled a list of cars of various types that received the NHTSA's highest cumulative score to make your shopping process even easier.
---
2021 Audi A6 allroad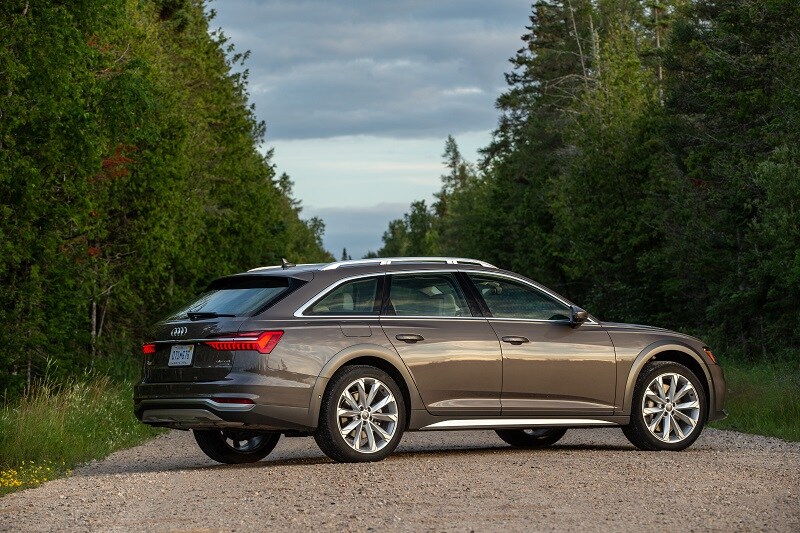 Wagons are somewhat of a rare breed here in the U.S., but believe it or not, Audi offers three in its lineup. One is the rocket ship of a longroof known as the RS 6 Avant. The other two are the A4 and A6 allroad models, aka wagons designed to be driven over rough and messy terrain. The larger allroad gets over the obstacles Mother Nature puts in its way with the 335 horsepower and 369 lb-ft of torque from its turbocharged 3.0-liter V6, quattro all-wheel drive, an adaptive air suspension, and an off-road drive mode. A standard 16-speaker sound system, 10.1-inch infotainment touchscreen, and available luxury package that includes additional leather and ventilated/massaging front seats makes the road home even more comfortable.
---
2021 BMW 3 Series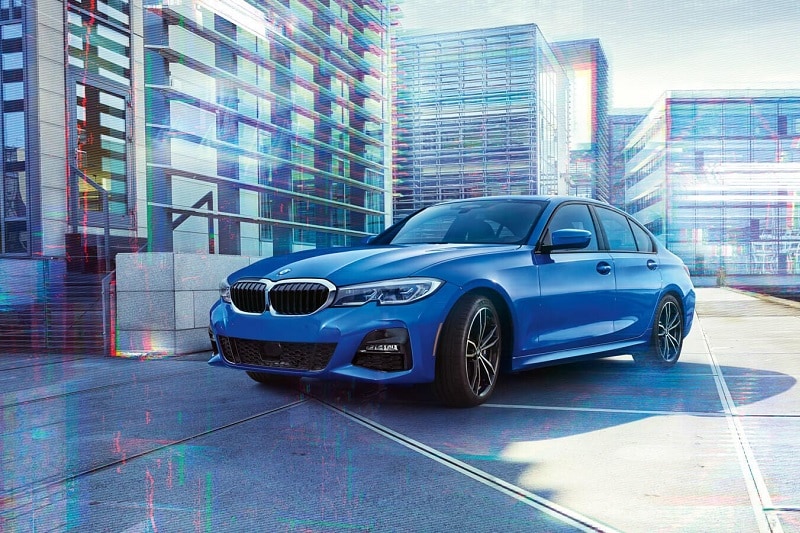 BMW's iconic 3 Series is still around and more powerful than ever, thanks to the M340i's 382-horsepower turbocharged I6 engine. The newest 3 matches that pace with peace of mind. With the exception of the 330e (which the NHTSA didn't test), the 2021 3 Series received five-star scores in the NHTSA's three major testing categories (Frontal Crash, Side Crash and Rollover), which all but guaranteed its five-star Overall Safety Rating.
---
2021 Dodge Charger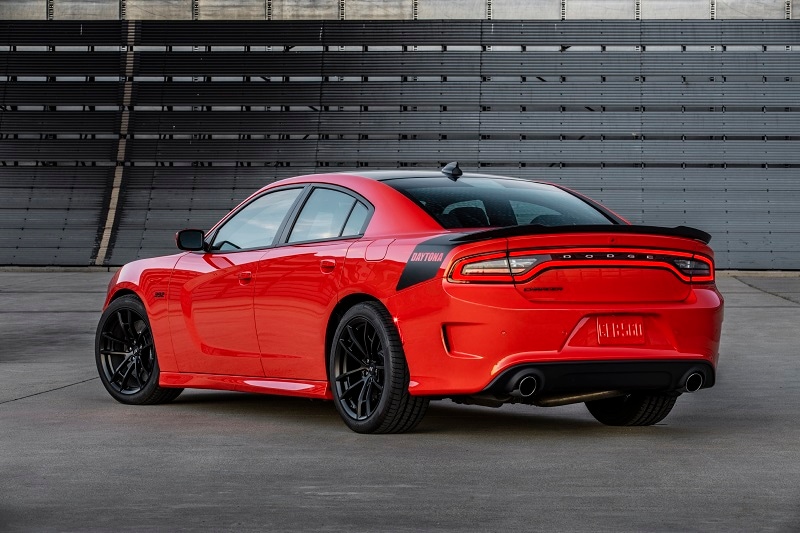 The Dodge Charger as we know it today has been around for a while. Ten years to be exact. Technology can change by leaps and bounds over the course of a decade. Just look at the amount of power Dodge has been able to extract from the Charger's engine bay in the same period. When the LD generation of the Charger came out, it peaked at less than 400 horsepower. Now the Charger Hellcat Redeye cranks out almost 800. Luckily, Dodge got the Charger's safety engineering right from the start. The NHTSA didn't test the 2011 model, but it gave the 2012 Charger five stars overall, a score the 2021 Charger has maintained.
---
2021 Lexus ES 300h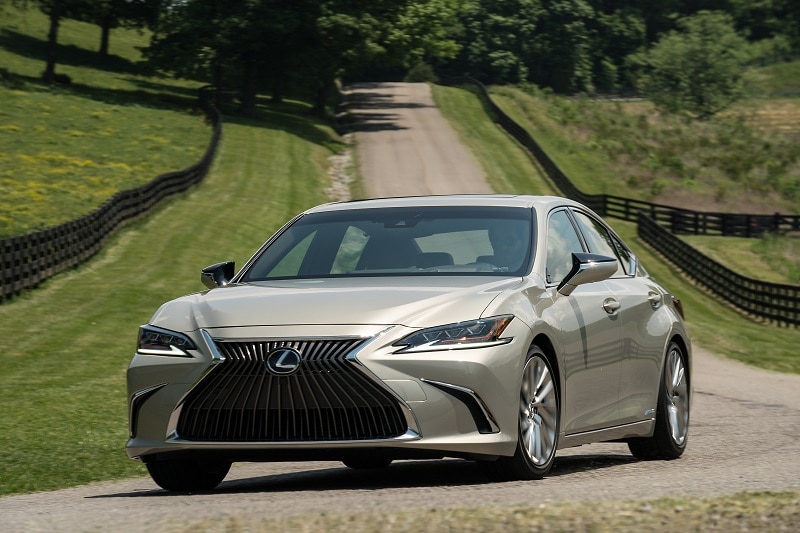 If you get the hybrid version of Lexus's renowned ES sedan, there's a good chance you're going to spend a lot of time in it. Its available semi-aniline leather seats, wood trim, and 1,800-watt Mark Levinson surround sound system make the ES 300h's cabin a pleasant place to be. You won't have to get out to top off the tank all that often because its 215-horsepower hybrid power plant gives it fuel economy figures of 43 city, 44 highway, and 44 combined mpg. All those hours inside the ES 300h will be even easier to enjoy knowing that it emerged from the NHTSA's brutal tests shining with the brilliant light of five stars.
---
2021 Nissan Leaf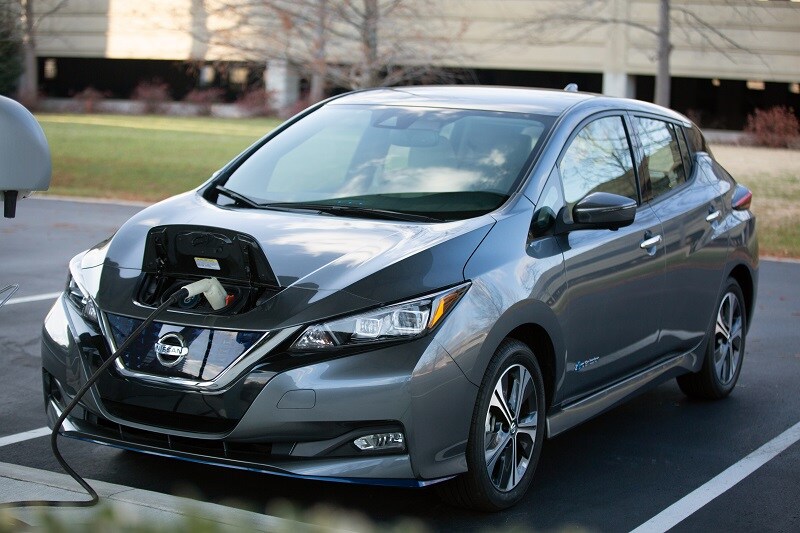 These days, the news is filled with car companies announcing they're going all-electric within the next few years. But an electric car is nothing new to Nissan. It's deep into the second generation of its Leaf EV, which is available with either a 40-kWh or 62-kWh lithium-ion battery pack, the largest of which gives the Leaf a gas-free driving range of up to 226 miles. But Nissan didn't spend all of its R&D dollars on the Leaf's propulsion. It made sure to spend enough on its protection, too. That investment paid off in the form of top cumulative NHTSA scores for both Leaf models.
---
2021 Toyota Prius Prime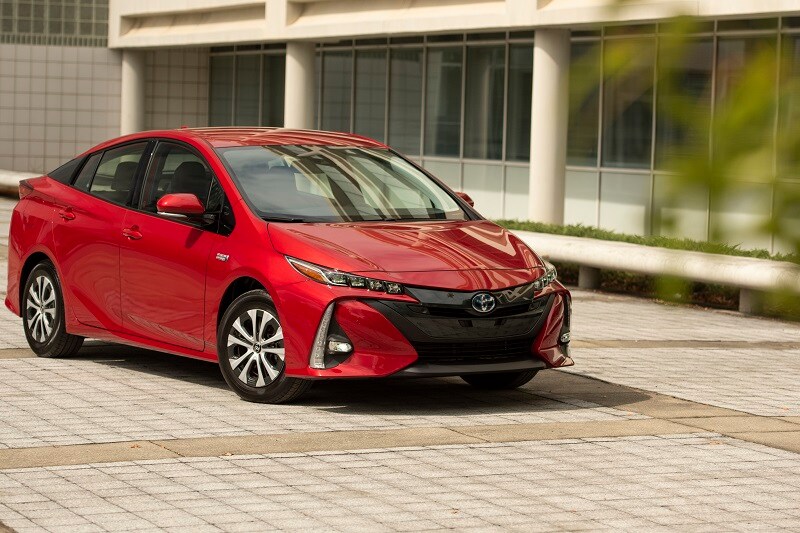 The Prius Prime occupies the middle ground between the regular Prius and full-on electric cars like the Leaf. It gets its power from the combination of a gas 1.8-liter 4-cylinder engine, electric motor, and lithium-ion battery pack. Those give the Prius Prime the ability to cover 25 miles on electricity alone or return 55 city, 53 highway, and 54 combined mpg** on gas, all while providing the protection that comes with the NHTSA's best overall rating.
---
2021 Volkswagen Golf GTI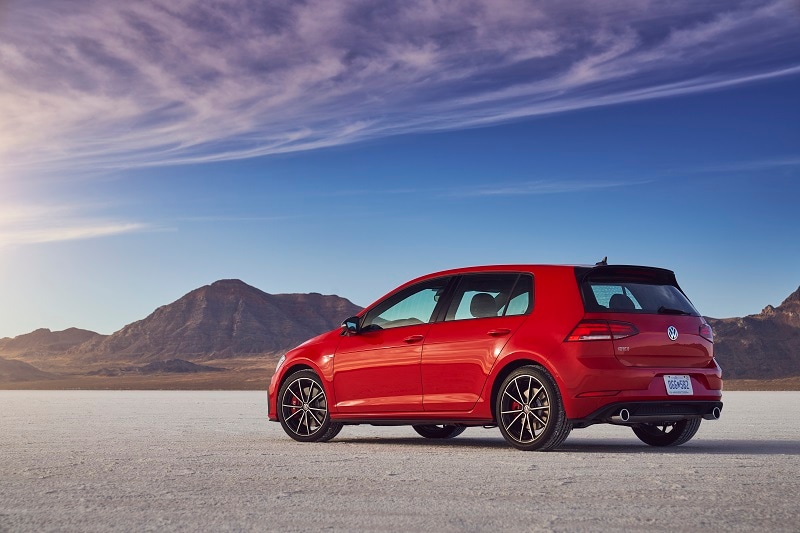 Volkswagen packs a lot into its smallest performance car. It found room for five seats, 228 horses, "an Autobahn-tuned sport suspension," and an available seven-speed dual-clutch gearbox. There was even space left over for available Driver Assistance features such as Lane Assist, Blind Spot Monitor, and Park Distance Control with Maneuver Braking for avoiding unwanted contact with the outside world. We're guessing Volkswagen just lifted the Golf GTI's rear hatch and put the five stars the NHTSA gave it in the cargo area behind the rear seats.