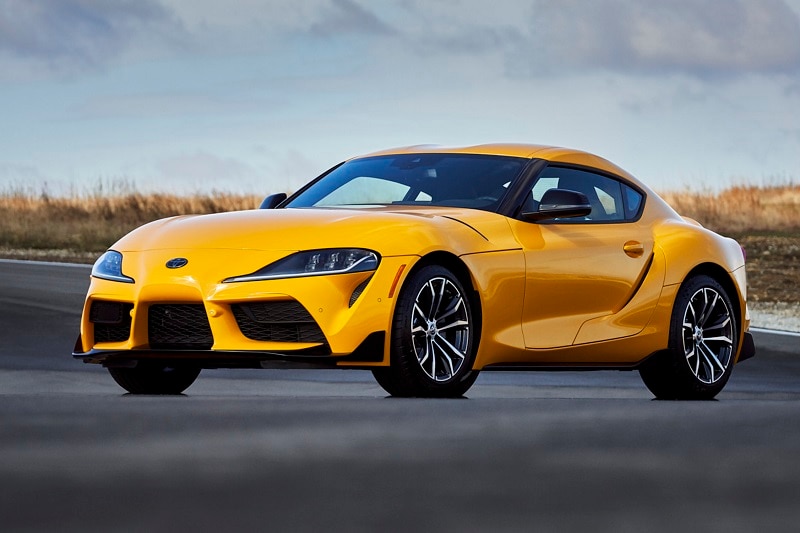 Yup, the Supra is back. After a gestation period which seemed more geological than industrial, Toyota's sports coupe has finally returned.
The last time we saw a new Supra in showrooms was nearly two decades ago, and in the years since, the fourth-gen cars have become bonafide classics. Today, an unmodified, low-mileage A80 Supra sporting the desirable twin-turbo motor can easily crest the $100,000 mark, thanks in part to the car's star turn in the Fast & Furious series, and the fact that most of these machines were tuned to the gills. The robust bottom end of the legendary 2JZ-GTE twin-turbo straight-six made it an extremely potent weapon on the nascent import scene, meaning relatively few bone-stock examples exist.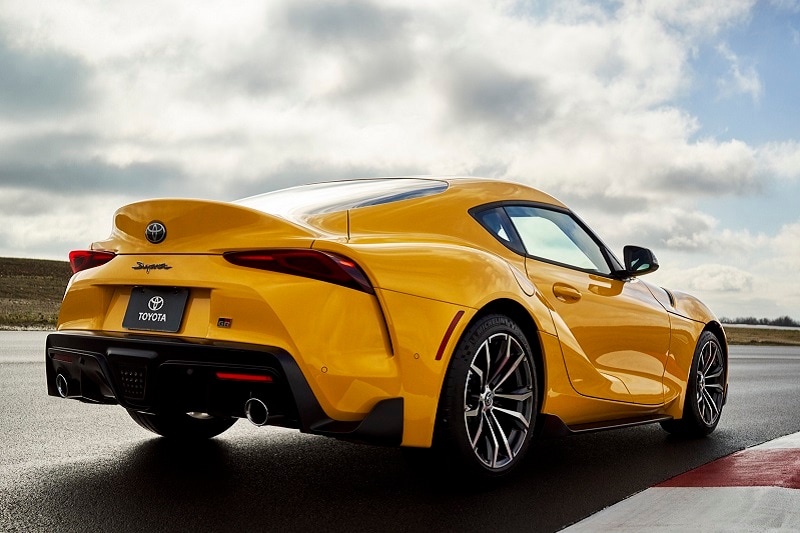 Spend a few minutes on YouTube, and you'd think that every fourth-gen Supra which left the assembly line in Toyota City wound up packing 1,000 horsepower - and you might not be far off. The car's enduring popularity undoubtedly contributed to the rumors of a next-gen model, which were buoyed when Toyota debuted the FT-1 concept at the 2014 North American International Auto Show. Fortunately, the rumors proved true, and the production car bears more than a passing resemblance to its plinth-based cousin.
But as we now know, resurrecting the Supra came with a cost. Much like it partnered with Subaru to produce the 86, Toyota developed the Supra in tandem with BMW, using the company's Z4 platform and potent 3.0-liter straight-six engine. So for Supra fans, the good news is that there is, in fact, a new Supra. For Toyota loyalists, the less-good news is that under the skin, it's all BMW. Pop the hood, and you don't have to look hard to see the Bavarian company's signature roundel - they're everywhere.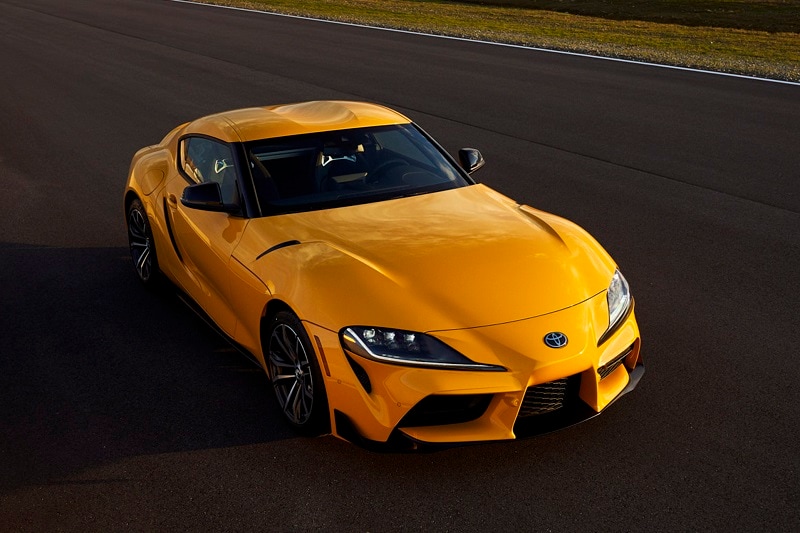 As you might have expected, the news that the Supra would be packing BMW power went over like a fork in a microwave on Toyota enthusiast forums. And for what it's worth? The lack of a manual transmission option didn't help. But the fact remains that the Supra is a dead-sexy car, and it attracts exotic-levels of attention wherever it's driven. Unfortunately, some of that attention is likely due to the fact that two years after production began, it remains a rare site on the road. Because while they've notably outpaced sales of the BMW Z4, Supra sales have been slow.
Obviously, that's not exactly what Toyota was hoping for when it bucked current trends and released a two-door sports car into a crossover-crazed market. But it does suggest that the new Supra, like its predecessor, could be headed for collectible status. Now, there's always a chance that the car could experience a sudden surge in popularity, but the current market climate makes that seem unlikely. So then, the question will be how long does Toyota keep what's essentially a vanity project - and not a bottom-line boon - in production? After all, street cred is only worth so much.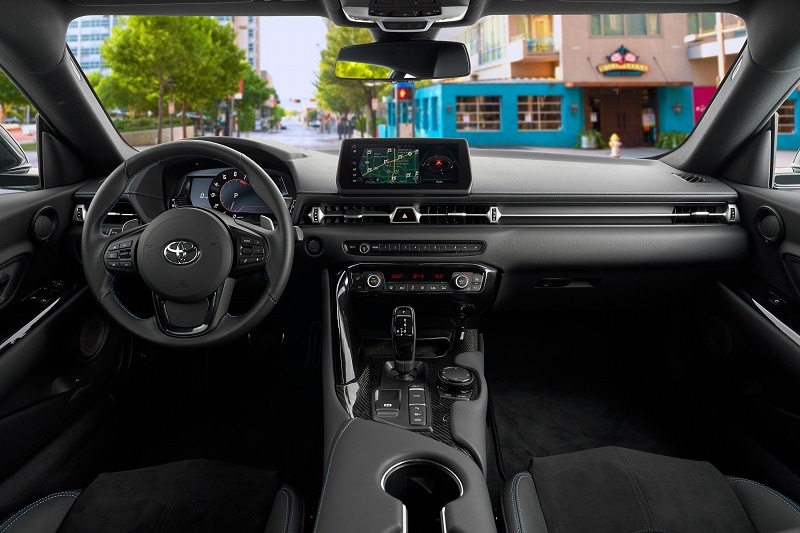 Facts and figures aside, the modern Supra has succeeded mightily in one key department - it's a total kick in the pants to drive.
That said, with a lot of collectible cars, the first model year would be the most desirable. But my bet is that 2021 cars will command higher prices than 2020 models, for one simple reason - power. When it debuted, the Supra was pumping out 365 horsepower and 365 lb-ft of torque, which are respectable numbers. For its sophomore year, however, those numbers jumped to 382 horsepower and 368 lb-ft, and while it's worth noting that the current engine's snap, crackle, and pop has been dialed down, the extra poke is apparent when you put your foot down.
There's also the 255-horsepower 2.0-liter four-cylinder to consider, but though these might well prove the rarest variants of the Supra family, as we all know, rare doesn't always equal valuable. When they pop up for years from now, expect these to be more akin to the fourth-generation's tamer, naturally aspirated 2JZ-GE models, price wise.    
Facts and figures aside, the modern Supra has succeeded mightily in one key department - it's a total kick in the pants to drive. Steering is direct and communicative, the suspension is taut but not punishing, and under full throttle, 3.0-liter models sound unhinged in the best way possible. So for enthusiasts looking for a solid performer that might appreciate in the coming years? The Supra is an attractive proposition. 
---
John Coyle | Jan 14, 2021