Future Classics: The RAM 1500 TRX
---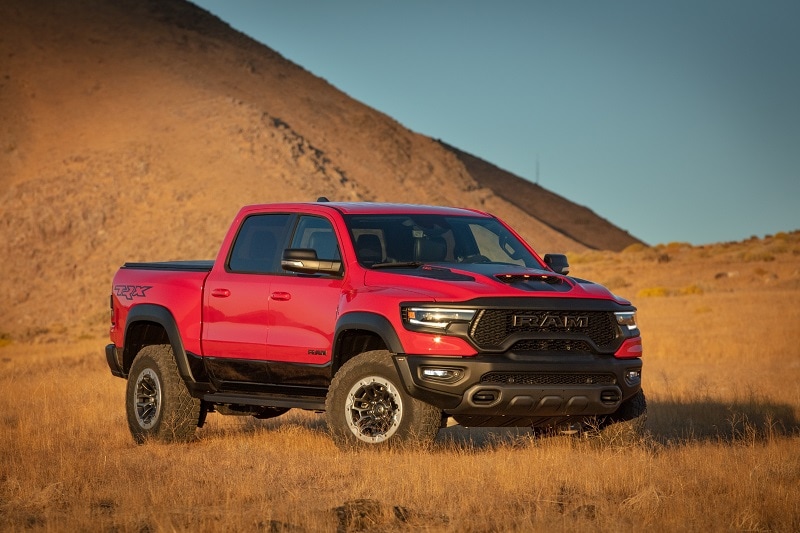 When it comes to sales, we're long past manufacturers using the old "Win on Sunday, sell on Monday" approach to move units. But even as drivers have begun gravitating toward trucks, SUVs, and crossovers, the concept of the halo car has stuck around.
Historically, the halo car role was filled by models like the Mustang, the Corvette, and the Demon. These were the machines growing gearheads would pin to their walls, inspired the public at large, and drove folks to showrooms. In 2021, however, things have changed. Because the halo car isn't a car anymore - it's a truck.      
And the current undisputed King of the Hill is the RAM 1500 TRX. In an era where vehicle names tend to resemble secure passwords, you only need read the last three letters of the model's name aloud to understand what a beast the TRX is. It's a Tyrannosaurus Rex of an offroad rig, and was designed with one prey in mind - the Ford F-150 Raptor.
---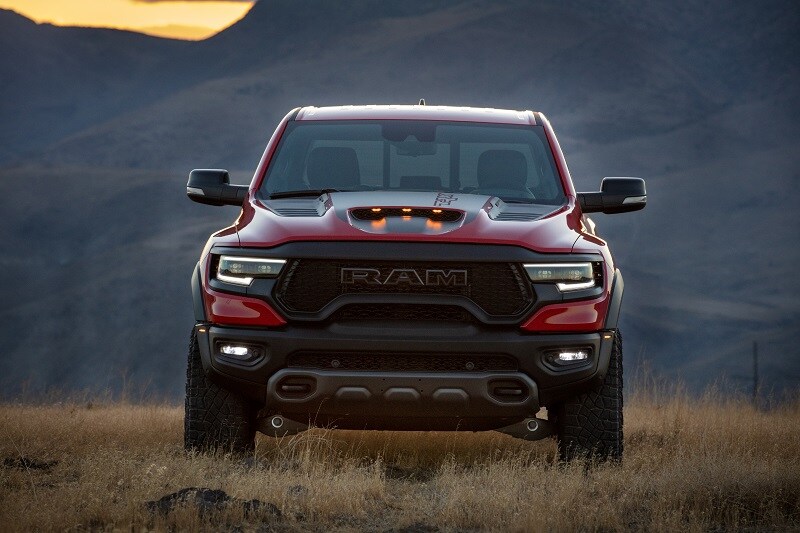 Obviously, there's no question that the Raptor is a cool machine. The Blue Oval invented the whole concept of the "factory trophy truck," and has owned the segment since. But when Dearborn went with an EcoBoost V6 for the second generation, plenty of enthusiasts howled about the lack of a V8, despite the six-pot's all-around better performance metrics.
That left Ford's flank open for a competitor to swoop in with a big V8 - which is basically like laying out the welcome mat for RAM.
Now, RAM's parent company hasn't exactly been breaking records innovation-wise lately. As evidence, just remember that Dodge's Charger and the Challenger ride on platforms which date to the Paleozoic DaimlerChrysler era. At this point, Ma Mopar only has one trick up her sleeve. But it's a fantastic, crowd-pleasing, Roman candle of trick, and there's been no extinguishing the appetite for it.
That trick, of course, is taking a vehicle and dropping the monstrous Hellcat engine under the hood. It worked for the Charger, the Challenger, the Durango, and the Cherokee. And now? It's working for the RAM 1500 TRX. Boy, is it ever working.
---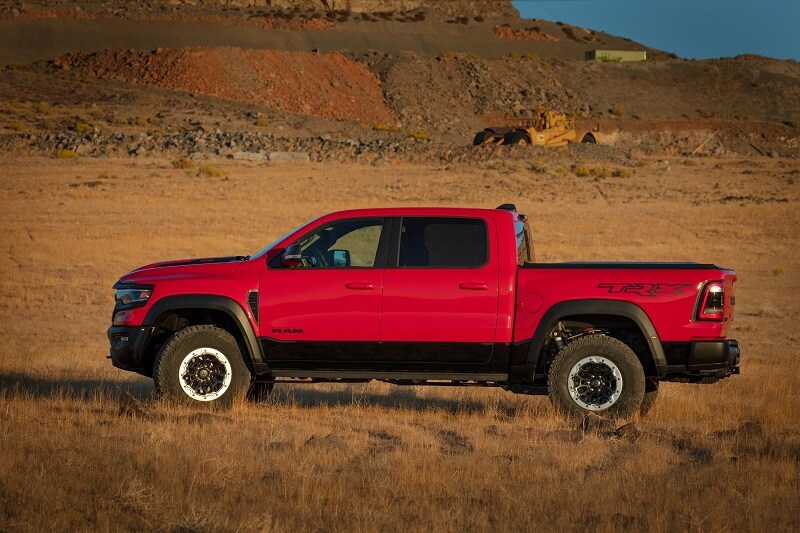 Power for the TRX comes in at a whopping 702 horsepower and 650 lb-ft of torque, thanks to the supercharged 6.2-liter Hemi V8. That poke allows this 6,500-pound beast to lay down zero-to-60 times in the mid-four second range, all while sporting massive, 35-inch off-road rubber that's designed to tear up trails, not the dragstrip.
Of course, going into the wild is about more than power, and to ensure it'd dust the Raptor, RAM fortified a lot more than the engine bay. The TRX's frame is almost entirely different from the standard 1500's, and features high-strength steel, ladder-style reinforcements, and beefier suspension hard points.
Power for the TRX comes in at a whopping 702 horsepower and 650 lb-ft of torque, thanks to the supercharged 6.2-liter Hemi V8.
There's also the suspension itself, which has been given a two-inch lift, and features adaptive Bilstein dampers at all four concerns. These nitrogen-filled, 2.5-inch units allow for 13 inches of travel, and drivers can dial in settings for everything for city streets to desert sands. Up front, there are forged aluminum upper and lower control arms, while out back, there's a bulletproof Dana 60 axle. Properly configured, the TRX will tow 8,100 pounds and haul 1,310 pounds in the bed, which is more than adequate to take some toys to the dunes or a boat to the beach.
---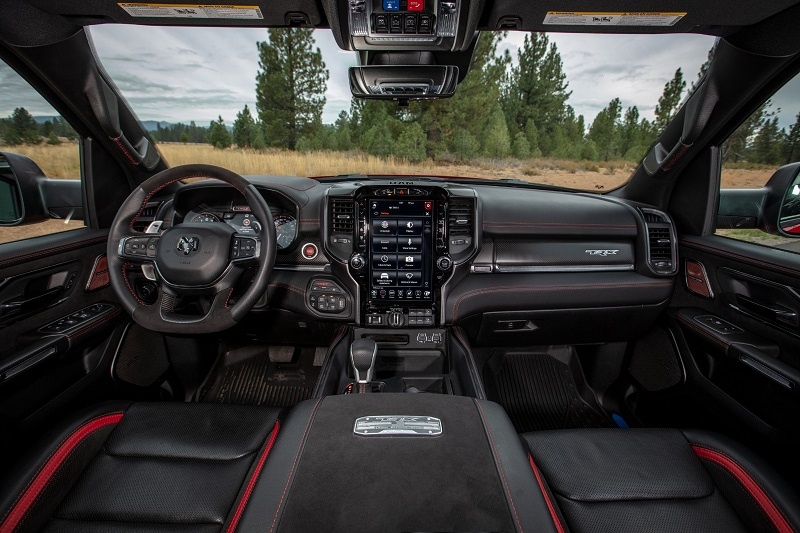 When considering the TRX, it feels almost funny to consider anything even remotely practical in regards to its use.
Because while the cabin is as cushy and well-appointed as any modern RAM's, at its core, this is a machine that was built solely to be the biggest, baddest baby on the block. It's a rolling, three-ton illustration of bragging rights, and in an era that frowns upon fuel economy that only winks at double digits, one of the last of its kind.
Markups for the first customer examples of the TRX are already heading into absurd territory, and more than a few will be squirrelled away to appreciate. But you don't have to be Nostradamus to predict the future collectability of this delightful dinosaur - we can already see its extinction on the horizon.
---
John Coyle | Feb 18, 2021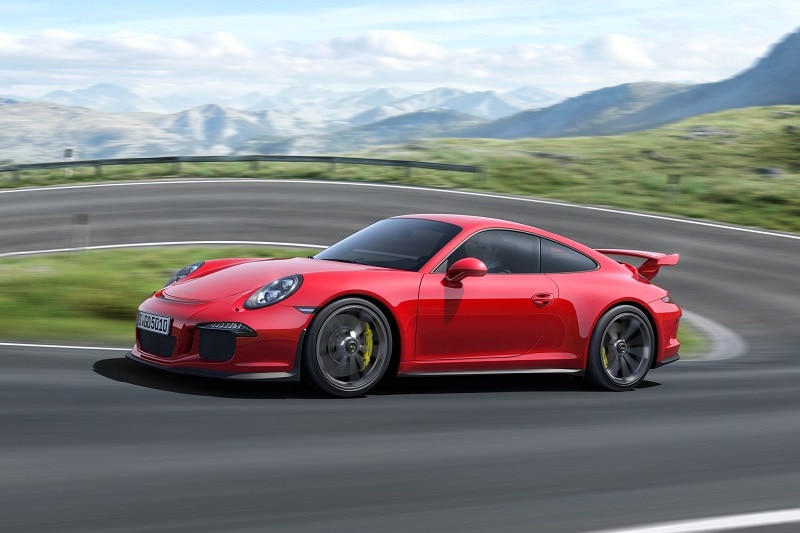 Classic Car Research
Whether you want a project for the garage or a beast for the streets, check out our classic car research.
---
More Research
Browse more automotive research than you can shake a stick shift at.
---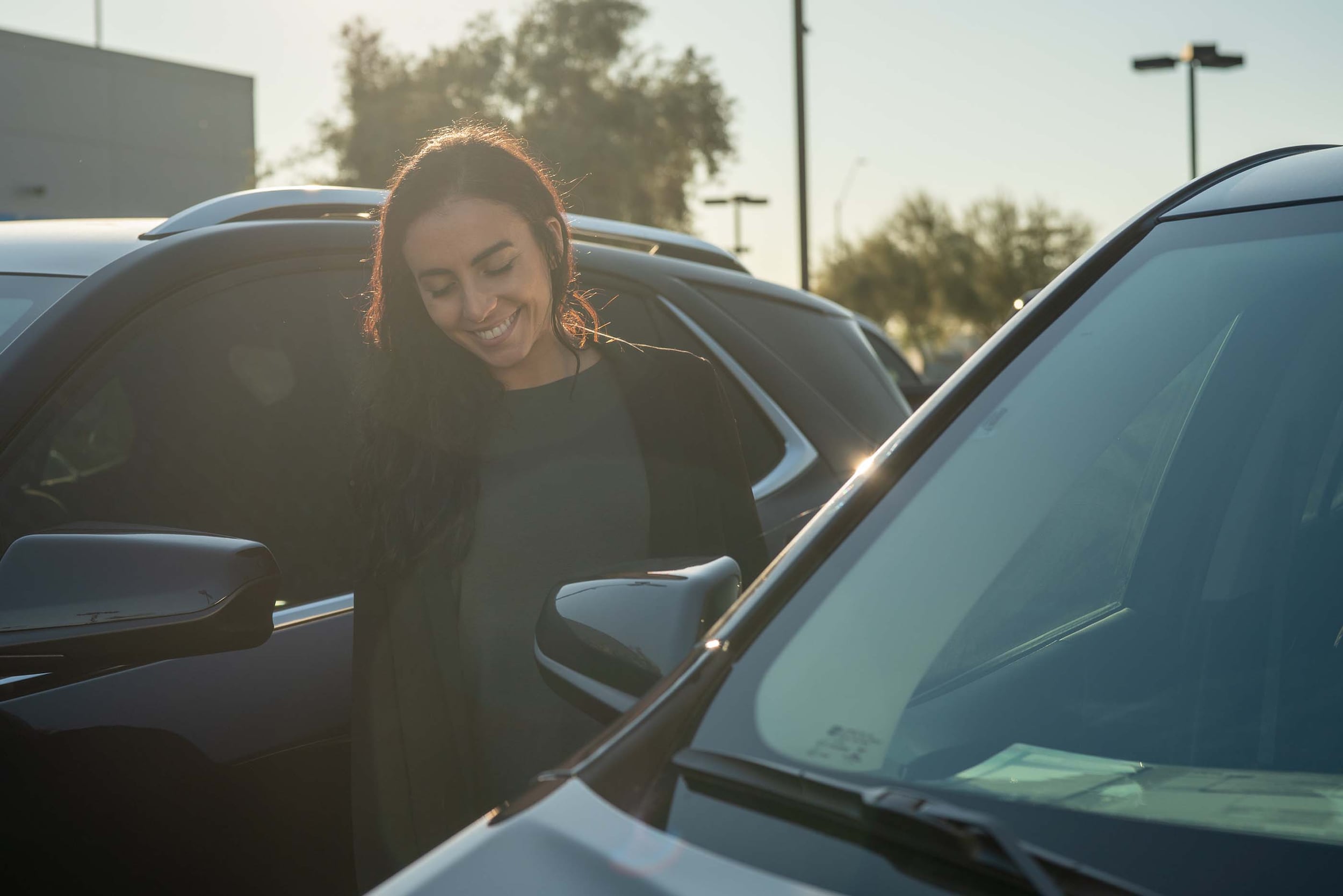 Test Drive Reviews
Our automotive experts at AutoNation Drive weigh in on price, safety, and performance of popular cars, trucks, and SUVs.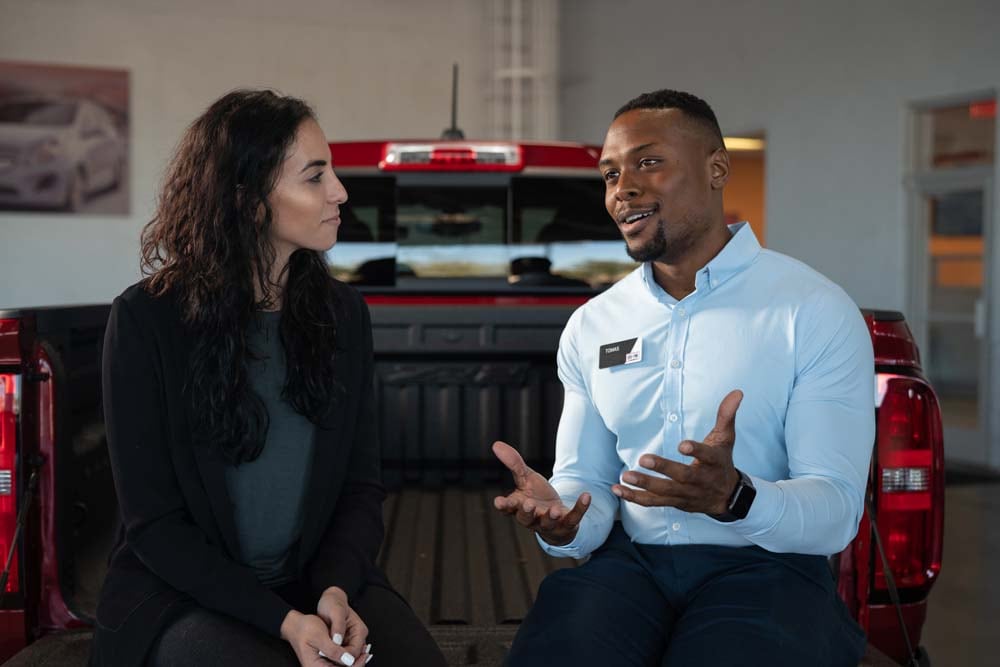 Car Buying Advice
If you're buying a car, truck, or SUV, the chances are - you need help. Don't worry. Our automotive experts are here to help.
---
*MSRP excludes tax, license, registration, destination charge and options. Dealer prices may vary.
**Based on EPA mileage ratings. Your mileage will vary depending on specific vehicle trim, how you drive and maintain your vehicle, driving conditions, and other factors.