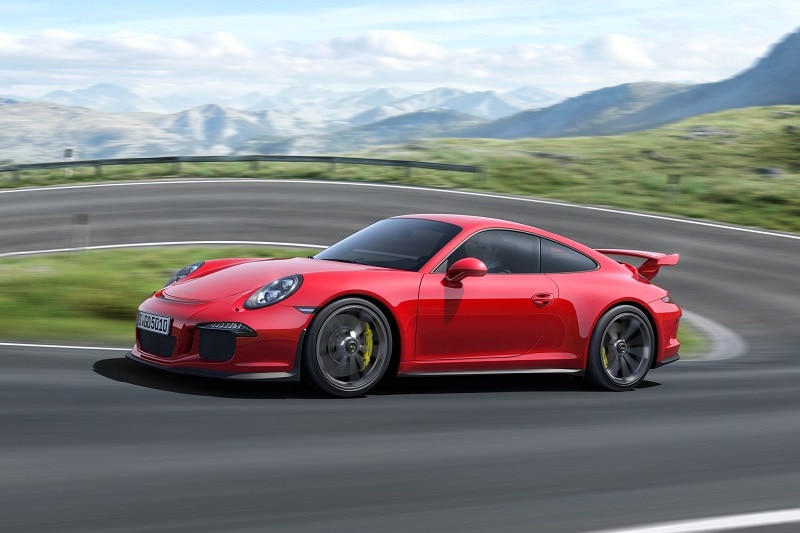 In the automotive world, the word icon is used so frequently, it's almost meaningless. That said, there's nothing like the Porsche 911. To describe Stuttgart's masterpiece as an icon is really less hyperbole than understatement.
Since its debut in 1964, the venerable sports car has proved an amazingly versatile racing machine. It's won muddy European rallies. It's won gruelling 24-hour endurance races at Le Mans and Daytona - and taken the 12 Hours of Sebring for good measure. It's triumphed against the death-defying rigors of the Paris-Dakar, and propelled countless privateers to podiums in amatuer events around the globe. It even survived an ill-fated attempt to replace it with a front-engine GT back in the 1980s. Ask the 928 how that turned out.
This illustrious history comes despite the fact that - in regard to weight distribution - placing the engine behind the rear axle is hardly ideal. And obviously, Porsche knows this. For proof, look no further than the 911 RSR GT racer, which went mid-engine back in 2016. There are also loads of journalists and gearheads who'll tell anyone who'll listen, and plenty of people who'd vastly prefer not to, that the Cayman's mid-engine platform is superior. But that doesn't matter - not one bit. Because the 911's fans are a fierce, traditionalist lot, and have barely forgiven the company from switching from air to water cooling two decades ago.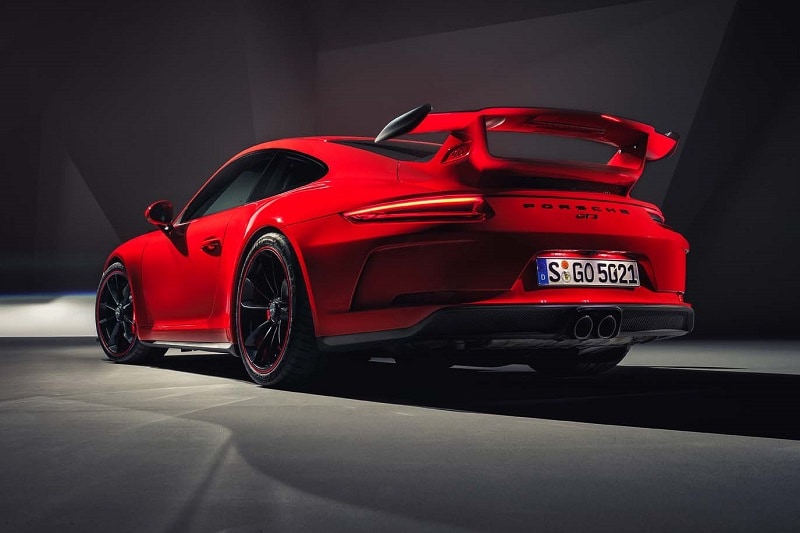 Porsche currently offers around two dozen flavors of its flagship sports car, and while each has its merits, the GT3 remains a prized version for enthusiasts. Now, in the long history of the 911, the GT3 is actually a relative newcomer, as the first examples only date to the 2000 model year. These machines, like any high-spec hardware from Stuttgarrt, were extremely desirable right out of the gate, and have tended to perform as well in the collector's market as they do on the track. Weapons-grade GT3 RS editions, which represent the pinnacle of 911-based performance, are generally snapped up by well-connected Porsche aficionados before they're even built.  
So buyers hoping to score a GT3 that'll serve as both an investment piece and corner carver would do well to look toward the fifth-generation model, which spans from 2013 to 2019, and has two distinct versions. The 991.1 features a naturally aspirated 3.8-liter flat-six engine which pumps out 475 horsepower and 324 lb-ft of torque, and revs to a sky-high 9000 rpm. With all that power on tap, the zero-to-60 sprint takes just 3.5 seconds, and if you keep your foot buried in the carpet, you'll hit a top speed of 195 mph.
To help it slay corners, the 991.1 also features a host of cutting-edge tech, like four-wheel steering, an active rear differential, and active torque vectoring, all of which are good things. But ultimately, this GT3 became most famous for what it didn't have - a manual gearbox. Listen closely, and you can still hear the screams of purists echoing, even today. Instead of a third pedal, buyers got a seven-speed PDK transmission that - while lightning-quick - removed some of the driver engagement Porsche is rightly famous for.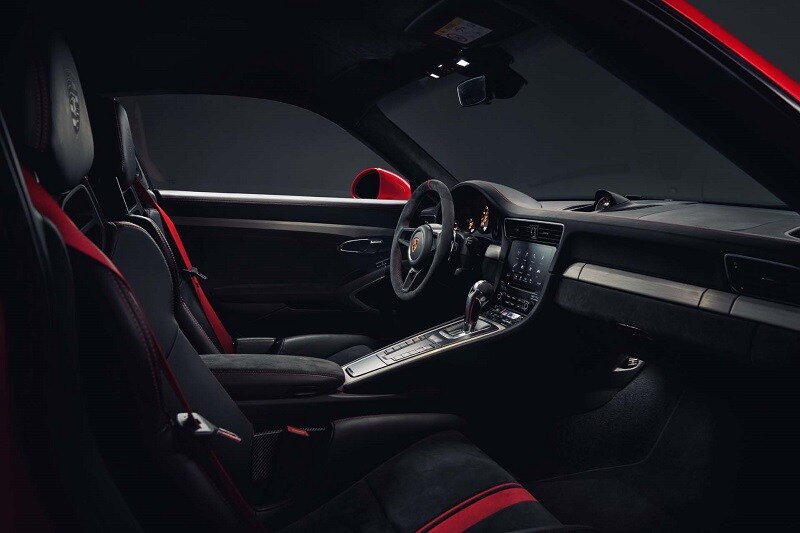 Fortunately, the lack of transmission choices was fixed for the 991.2 GT3, which dropped for the 2018 model year. Along with the PDK, a seven-speed manual is available, but even if you're OK with paddle shifters, another compelling reason to opt for the latest version is found under the hood.As opposed to the 3.8-liter mill, the 991.2 got a significant power bump courtesy of the 4.0-liter engine from the 991.1 GT3 RS. That means poke is up to 500 horsepower and 339 lb-ft of torque, and the zero-to-60 time drops to 3.2 seconds, if you're using the PDK. Opt for the stick, and you're looking at 3.8 seconds - but it's safe to say manual fans don't care.
While the back seats have been ditched to save weight, overall, the cabin of the GT3 isn't dramatically different than the standard 911's. That means it's driver-focused, well-designed, impeccably screwed together, and generally, a wonderful place to spend time. But if you're thinking too hard about creature comforts? You're probably missing the point here.
According to Porsche, 80 percent of GT3 models see regular track time, which should warm the heart of any enthusiast. More than perhaps any other sports car, they're driven as they were designed to be driven, and can take a beating like few other machines on the road. Obviously, maintenance isn't going to be cheap - a GT3 is still a Porsche. But these are robust pieces of kit that aren't going to wilt if they aren't rubbed with a merino wool diaper every 15 minutes. So if you get one? Make sure to properly exercise it, as these cars are thoroughbreds that deserve to run.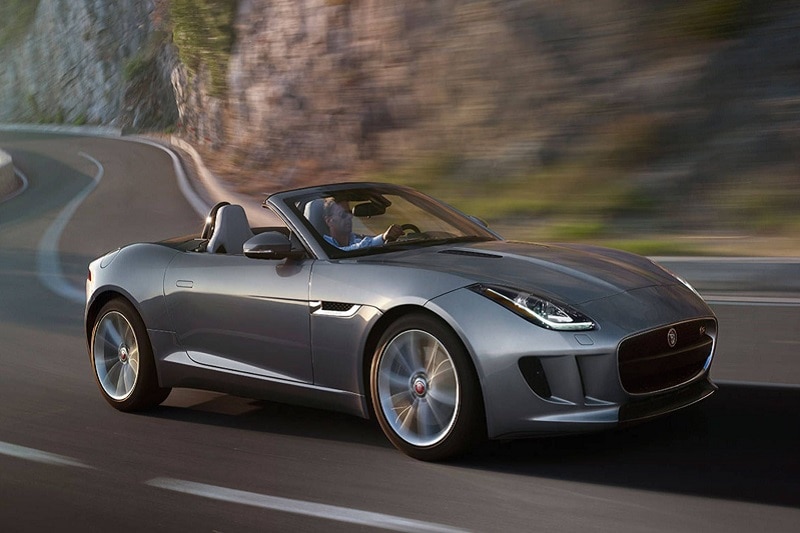 Luxury Car Research
Discover best-in-class luxury cars, trucks, and SUVs that will turn heads no matter where you drive.
---
More Research
Browse more automotive research than you can shake a stick shift at.
---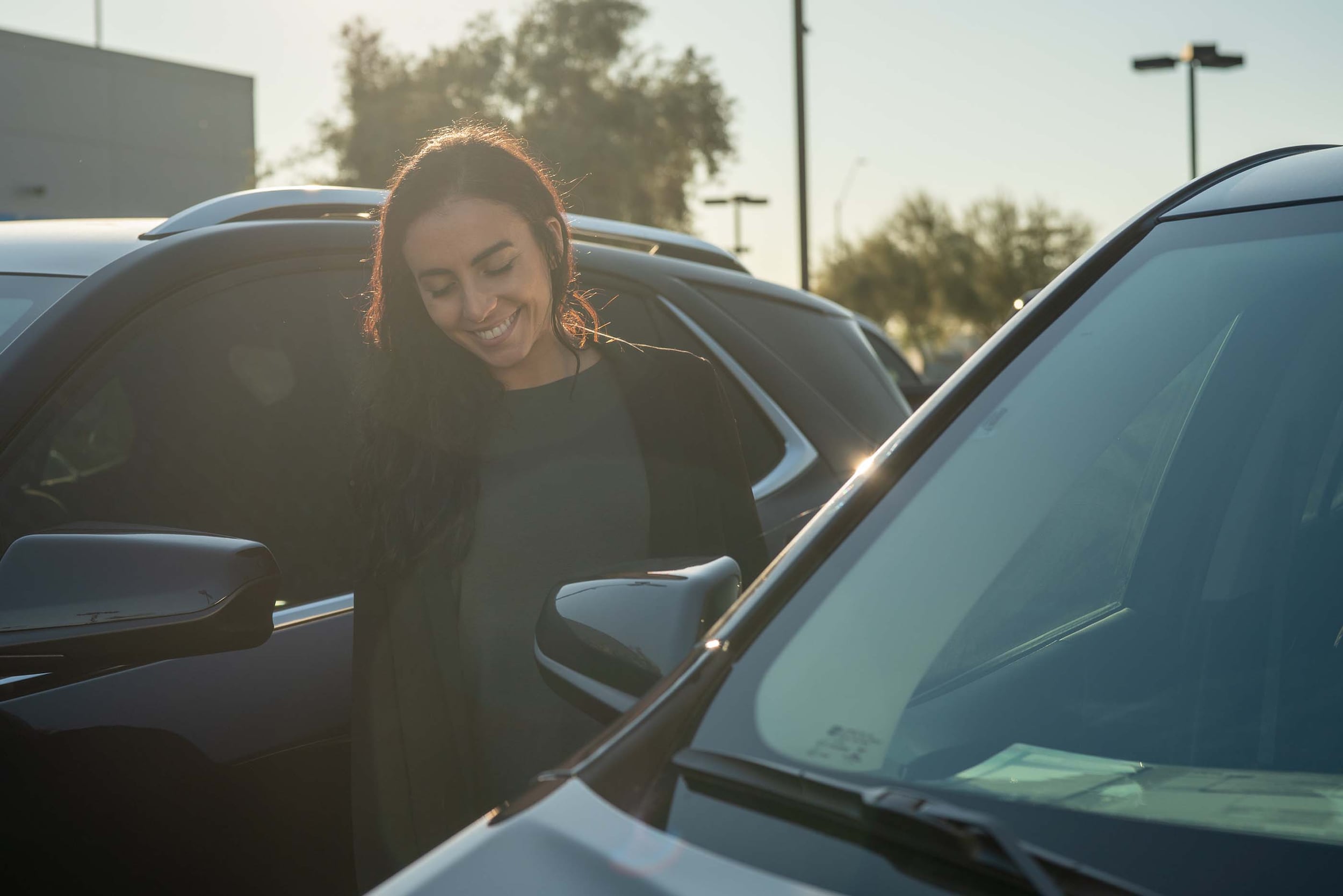 Test Drive Reviews
Our automotive experts at AutoNation Drive weigh in on price, safety, and performance of popular cars, trucks, and SUVs.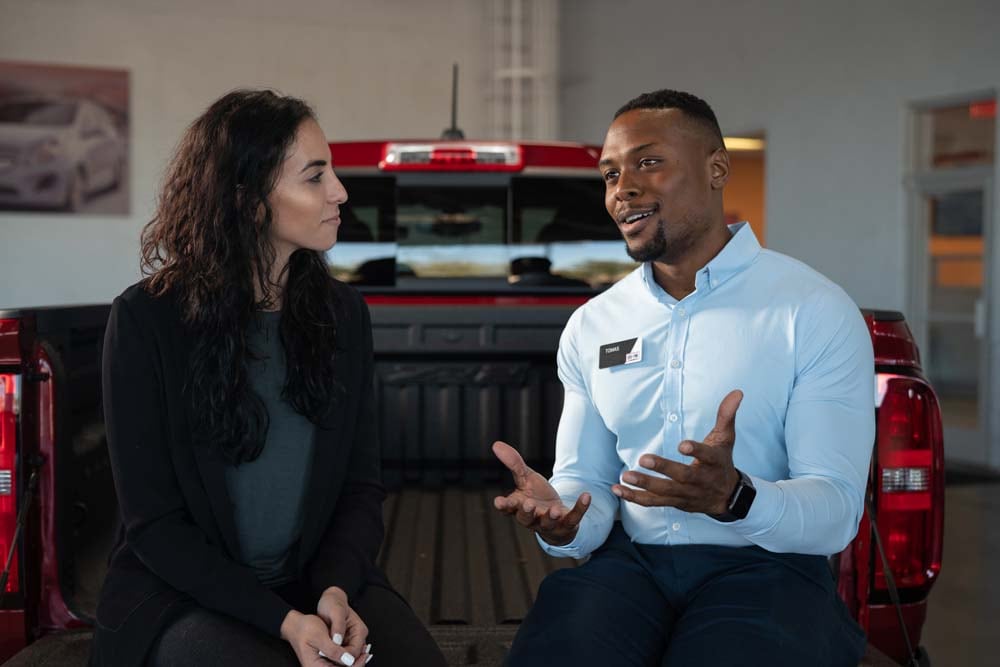 Car Buying Advice
If you're buying a car, truck, or SUV, the chances are - you need help. Don't worry. Our automotive experts are here to help.
---
*MSRP excludes tax, license, registration, destination charge and options. Dealer prices may vary.
**Based on EPA mileage ratings. Your mileage will vary depending on specific vehicle trim, how you drive and maintain your vehicle, driving conditions, and other factors.