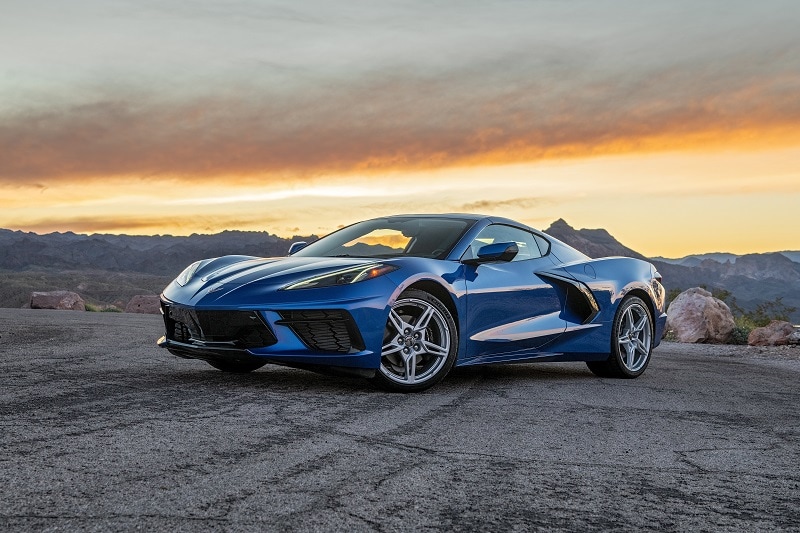 In July of 2019, at a massive blimp hanger in Southern California, Chevrolet officially took the wraps off of the 2020 Corvette Stingray. For the American auto industry in general, and for car enthusiasts in particular, the unveiling was a watershed moment. A watershed moment that had been - to put it mildly - a long time coming. 
As luck would have it, I was there that day. And while there weren't hot dogs and apple pie on hand, there were astronauts on stage and In-N-Out burgers in the parking lot, and everything was as red, white, and blue as could be. Because America's Sports Car had finally gone mid-engine - and the reception was rapturous. When it was announced that the starting price would be under $60,000, you could actually hear the collective mind of the audience being blown.
Shop Chevrolet Corvette Inventory
---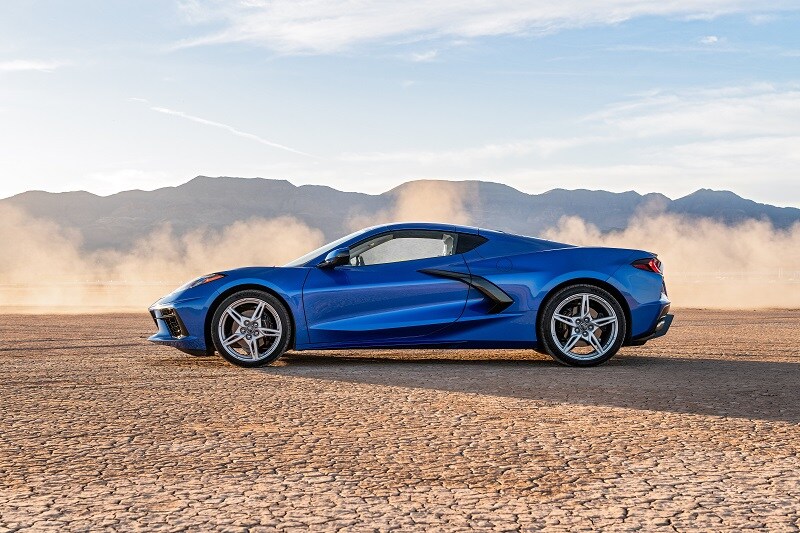 Now, there have been mid-engine Corvette rumors for almost as long as there have been Corvettes. Zora Arkus-Duntov, the "Father of the Corvette," was a huge proponent of the platform, and over the years, loads of concepts and renders have been produced. When it comes to rumored future vehicles, it's possible that only flying cars have gotten more ink than the mid-engine Corvette - so it had to deliver. Fortunately, now that every major outlet on the planet has tested it, even cynics can agree that the General pulled a rabbit out of a hat here. The modern Corvette is a triumph, and a game changer for the sports car segment.     
Most importantly, Z51-equipped cars also come with bragging rights.
Power comes from a 6.2-liter LT2 V8, which is good for 490 horsepower and 470 lb-ft of torque, which is respectable, if not earth-shattering. Add the optional Z51 package, and its dual-mode performance exhaust, and you'll get an extra five horsepower. The Z51 also comes with a host of other go-fast goodies, including stiffer suspension, Michelin Pilot Sport 4S ZP summer tires, an electronic limited-slip rear differential, shorter final-drive gearing, and big brakes.
Most importantly, Z51-equipped cars also come with bragging rights, as the package shaves a tenth of a second off the standard machine's zero-to-60 sprint, meaning that you'll be at highway speeds in just 2.9 seconds. For those keeping score at home? That puts the Corvette Z51 on par with the hypercars like the McLaren Senna and legendary track weapons like Porsche's 911 Carrera S.
Shop Chevrolet Corvette Inventory
---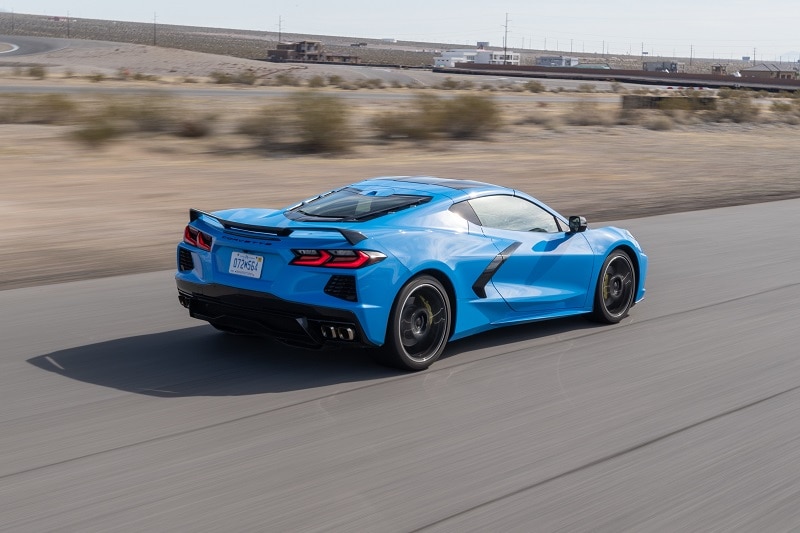 Unfortunately for purists, that performance comes at a cost, as there's no manual transmission option on the menu. Instead, a Tremec eight-speed dual clutch unit handles shifting duties. It's a fact that many keyboard warriors have and will continue to lament, but given that the take-rate on manual seventh-generation cars ended up around the 20-percent mark, it's safe to say the vast majority of the Corvette fans don't care about the lack of a third pedal. 
According to GM, 50 percent of first-years cars were ordered in Torch Red, Arctic White, or Black. Accelerate Yellow and Zeus Bronze each accounted for just three percent, making them the rarest by far. The 5VM carbon fiber package, which included a splitter and side skirts, was also removed from order books due to lack of supply early in production. So if it can be proved that a particular car was delivered with it, that could up any eventual sale price. I'd also bet that cars with the competition seats will be relatively hard to find, as they're tight, and likely fit the typical Corvette buyer about as well as a pair of skinny jeans.      
Shop Chevrolet Corvette Inventory
---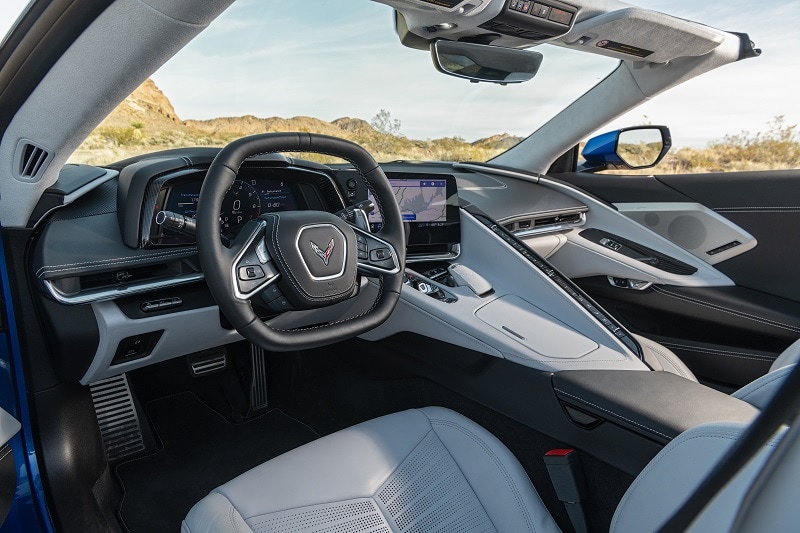 Of course, we know more potent versions of the Corvette are already in the mail. The Z06 is set to be released later this year, and will likely debut with output somewhere in the 600-horsepower range. That machine should also wail like a banshee, as sources say it'll be packing a flat-plane 5.5-liter V8 derived from the C8.R racing car. The inevitable all-wheel drive hybrid models might very well push horsepower into the four-figure range - and I can't wait to see them go toe-to-toe with high-end European hardware. 
As fast as those mid-engine Corvettes machines might be, they'll never be the first mid-engine Corvette. That distinction belongs to the 2020 Stingray, which makes its place in collectible history rock-solid.  
Shop Chevrolet Corvette Inventory
---